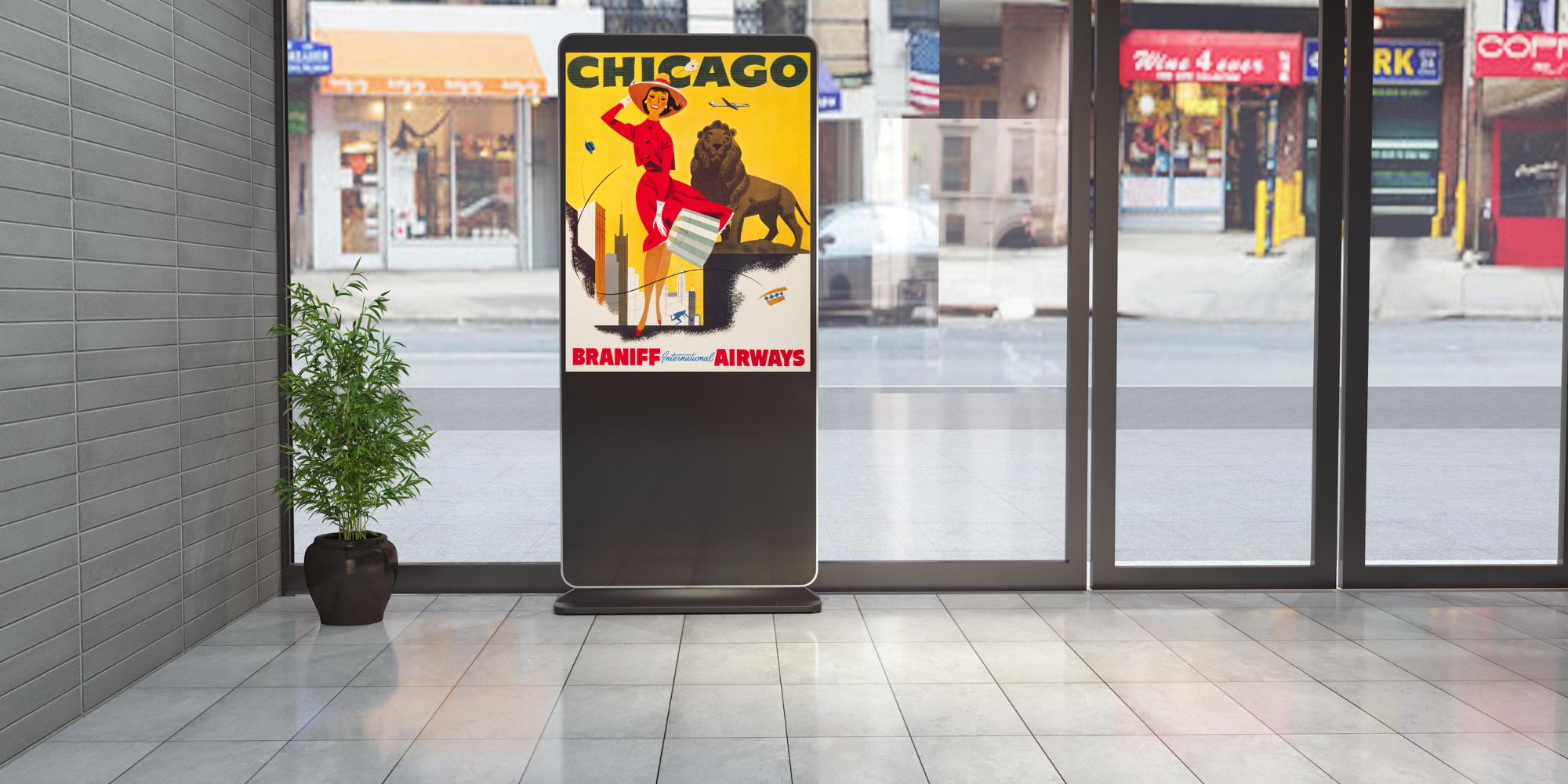 We see posters plastered on walls and windows everywhere we go, from our daily commute to work to the streets we walk past as we look for a brunch place. These printed collaterals have become a default in the marketing communications industry, with brands utilizing them to advertise their offers or relay information and announcements.
But as the world's shift to the digital era becomes more aggressive, traditional posters are no longer serving their purpose. People are demanding more dynamic, engaging content and are ignoring static print.
Now we have the emergence of digital posters — a modern, digitized approach to marketing and communications. Statistics show that the digital signage industry will continue to grow, forecasted to reach a value of $31.71 billion in 2025. Businesses should begin making the switch to cloud-based digital signage as soon as possible.
What is a Digital Poster?
Digital posters are simply traditional posters peeled off of the walls they are taped on and shown through a modern, digital platform. They use digital screens to electronically display the intended message with a range of dynamic, animated content, creating a more eye-catching poster that will grab the audience's attention.
Digital posters allow brands to go beyond the limits of a static, traditional poster. They can use them to display animations, videos, gifs, graphics, and other multimedia formats to upscale the way they convey information or advertise their products, services, and events.
Types of Digital Posters
There are generally two types of digital posters:
Static displays
Dynamic displays with moving images and animations
Static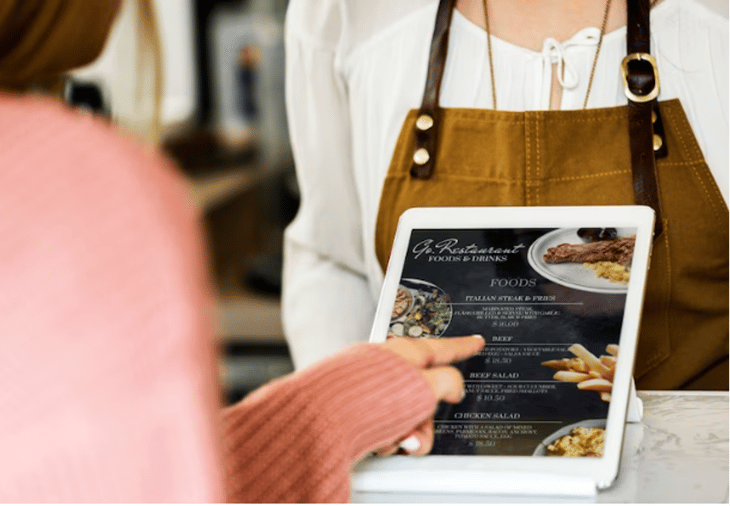 Static digital posters display content that doesn't move or change in rotation. Although they can still be updated to show new graphics when needed, they typically only flash one piece of content on the screen at a time.
This can be useful for businesses that need to provide the same important information consistently. Restaurants and cafes are good examples. When used as a digital menu board, they limit their screens to displaying static content that shows their menu items and the prices of each one.
While they are less fluid than dynamic digital posters, static displays are just as effective in communicating messages. They tap into the powerful visual aspect of the human brain, which by the way, processes visual content 60,000 times faster than text.
Dynamic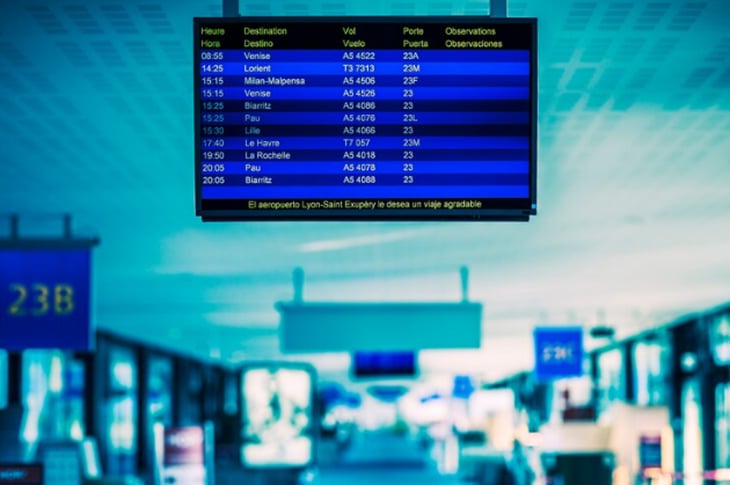 Dynamic digital posters, on the other hand, display moving graphics, videos, and animated media, making them highly engaging forms of advertising or communication. The fluid, moving elements capture the attention of the viewer almost instantly and motivate them to keep their eyes on the screen for longer.
You'll typically find this type of digital poster in settings where information is constantly changing, such as airports where flight information changes by the minute, or public service announcements that are based on changing news, trends, and events.
But brands can also utilize dynamic digital posters to create more interactive experiences for their viewers, from allowing self-service through an interactive kiosk or hosting a game that lets people play on-screen to win a prize.
The Benefits of Digital Posters
Digital posters improve the way businesses communicate with their customers and promote their products and services. The strong visuals can catch the eye in seconds and keep the viewer engaged.
In fact, data shows that digital signage captures 400% more views than traditional signage and has a recall rate of 83%, which is almost double the retention rate of information for traditional signs. These numbers show that digital signs are more effective forms of advertising, able to influence a customer's purchasing decisions.
Aside from boosting a company's brand awareness and ultimately, profit, digital signs also reduce costs. While initially a heftier investment than printed collaterals, digital posters require little to no maintenance, except for some software updates that are easy enough to undertake.
Information on digital posters can be updated remotely and in real-time, eliminating the need to completely revamp marketing materials in case of changes in corporate goals and strategies.
Only a couple of clicks on digital signage software are required to deploy new content, saving companies crucial resources they would otherwise spend taking down old posters and reprinting new ones.
This also makes digital posters more flexible and environmentally friendly. The solution can scale with the company and its goals on demand, without additional expenses.
What You Need to Build a Digital Poster
Digital posters are the next big thing for your business. If you're looking to start investing in it, then you need three things: hardware, software, and connectivity.
Hardware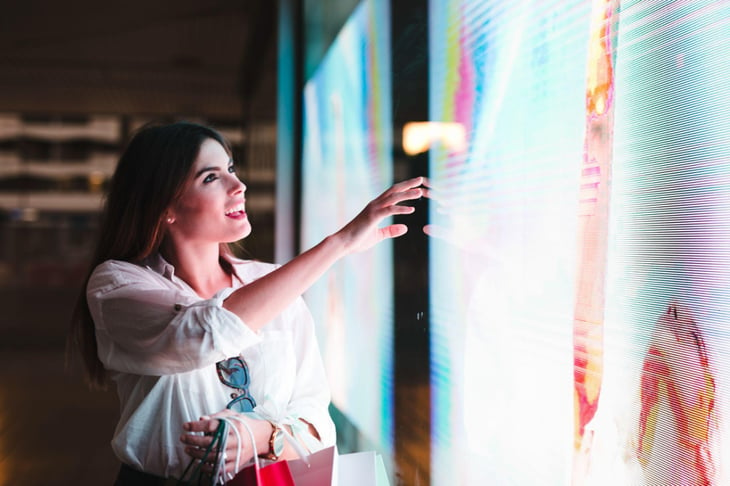 The main component of a digital poster is, of course, the screen. There are types of screens made specifically for digital signage applications, from LCD to LED, that come in different sizes and configurations, high-definition capabilities, and other features to help power up your display.
But if you're not ready to invest in one just yet, you can always use a smart TV and repurpose it to become a digital poster.
You'll also need a media player to render your content and display it on your screen. Common market options like the Amazon Firestick or Google Chromecast are viable options.
Software
Next, you need digital signage software, the lifeblood of your display system where you'll be managing content, optimizing your displays, and setting publishing parameters. You need digital signage software that supports the functionalities you're expecting from your digital sign, whether that's content design tools and suites or remote access capabilities.
Connectivity
Lastly, you need to think about how you're going to connect your hardware and your software. The best connectivity solutions will depend on your needs and preferences. Bluetooth and Wi-Fi connectivity are wireless options that you can use for multi-screen displays while playback devices plugged onto your screens allow you to move your posters from one place to another.
How to Make a Digital Poster
It's easy to begin incorporating digital posters into your brand's marketing and communications plan. Here are some guidelines to help you get started.
Identify Your Audience and Goals
So that you can maximize your digital poster, you first need to identify your goals and familiarize yourself with your audience. Knowing your purpose behind building a digital poster will help you create targeted content that connects with your market and yields the intended results.
Create Content
The most important element in a digital poster is the content. You can create your graphics and media in-house with a team of graphic designers or video editors.
But if that option's not available, you can take advantage of your digital signage software's templates or online design tools. Apps like Google Slides and Canva, for example, have a range of features you can use to create stunning content for your posters.
Whichever you choose to create your content, make sure you're following the best design practices when it comes to the fonts, colors, and media you choose. Your priority is to make your digital posters readable and attractive!
Use Data to Make Improvements
Digital signage analytics can be integrated into your displays to provide you with important data about how well your screens are performing. They tell you who is engaging with your poster, where they're looking, and how long they're staying to view your content.
All this is valuable information that tells you exactly how to improve your digital poster strategy to reach more viewers and convert them into paying customers.
Start Creating Your Digital Poster
Digital posters can upscale your marketing and communications plan and help you attract and convert your target audience. It's time to make the switch from traditional signage to digital posters and enjoy reduced marketing costs and an improved bottom line.
If you're ready, give Rise Vision's free digital signage software a try. It is currently the number one cloud-based digital signage software solution in the market.