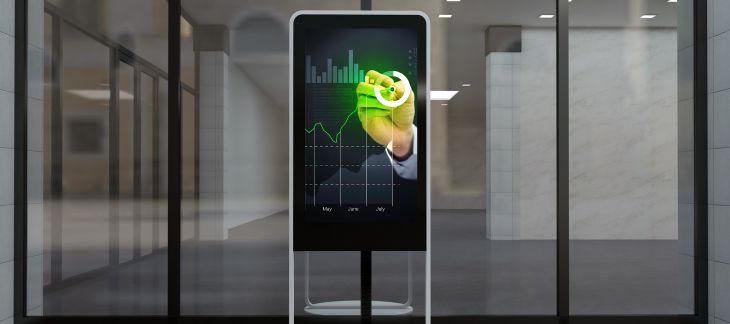 We live in the information age where any sort of information we want or need can be available to us in minutes. Because of this, we've become very much on data to make decisions.
It's the same way for companies. All their marketing, communications, and sales strategies rely on data and information to track growth and effectiveness. That's why digital signage solutions are so attractive nowadays.
With an analytics feature that can help them learn customer demographics and behaviors, digital signage gives businesses invaluable insights into what customers want, which allows them to improve their marketing strategies and convert viewers into loyal customers.
What is Digital Signage Analytics?
Digital signage analytics is a software-integrated technology that gathers, analyzes, and interprets data from digital signage networks. It provides businesses with important information about viewers that interact with a digital sign, such as foot traffic, dwell time, engagement, and even demographics and behaviors.
With the information gathered, businesses can then guide their decision-making and refine and optimize their digital signage content to better serve the needs and wants of their customers. It allows them to target their content to suit customer goals, which, in turn, translates to better experiences and improved ROI.
Features of Digital Signage Analytics
Digital signage analytics is an audience measurement tool that can provide businesses with crucial information about:
Audience Behavior
Digital signage analytics may come with video features that show businesses how viewers interact with their digital screens. It records anyone who comes into contact with the sign, providing data about patterns of audience engagement, such as foot traffic at different times of day, audience demographics, what content they viewed, how long they interacted with the sign, etc.
This information can help businesses find out what content is most effective in attracting and retaining their target audience, which leads to them being able to tailor their content to make maximum impact.
Consumer Interest
Some digital signage analytics software comes with advanced features that can reveal information about viewer interest. For example, the screen can determine what type of content was viewed the most, the type of products or offers they're looking at, where on the screen they're looking, and what they're paying the most attention to.
This provides data about customer interests and preferences that can guide businesses into coming up with more relevant dynamic content that serves their viewers' behaviors.
Buyer Behavior
Digital signage analytics aren't only relevant at the beginning of the sales funnel when trying to convert audiences into customers. They are also increasingly important after a buyer makes a purchase, giving information about what products or services are converting and which are underperforming.
With this information, businesses can choose to revisit their offers and focus more of their resources on high-selling products instead of those that don't get as much traction.
Benefits of Digital Signage Analytics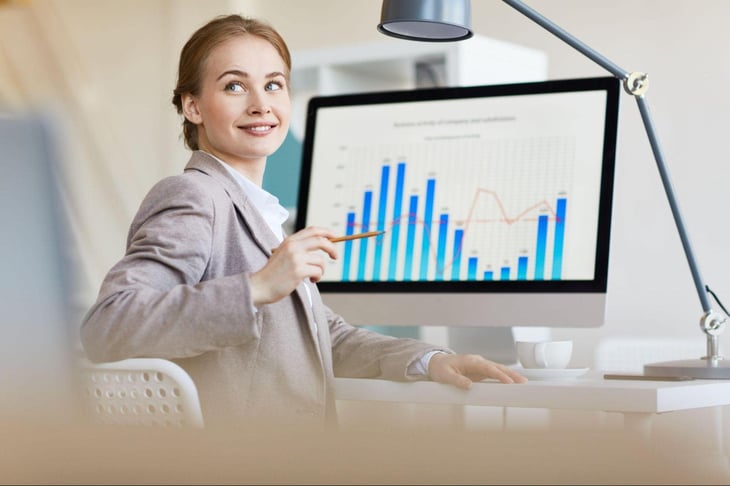 Digital signage is not about showing the same content on a loop for months on end. To be able to maximize it, businesses need to refine their content to cater to their customers' interests, pain points, and needs. Otherwise, they won't see any improvements in their sales or be able to generate ROI.
Digital signage analytics helps businesses better target their content to complement what their audience is looking for. It guides their decision-making and puts them on the right path toward engaging their audience and converting them into paying customers.
Specifically, digital signage analytics provides businesses with the following benefits:
Better Customer Experiences
The average American consumer sees 4,000 to 10,000 ads per day. But a huge portion of this is just noise, i.e. ads that are not relevant to them and end up being ignored. Consumers only interact with ads or content that is relevant to them, hence the importance of targeted marketing strategies.
Digital signage analytics provide businesses with crucial information they need to optimize their content, attract customers, and improve their experiences, such as:
Demographics (Age, gender, ethnicity, etc.)

Dwell time (How long a person interacts with a digital sign)

Other quantifiable activities (QR scans, queue times, etc.)



Statistics on Footfall
Digital signage analytics can help businesses determine peak times in their establishments, which is especially helpful in settings like restaurants, galleries, shopping malls, etc. By getting reliable numbers on how many visitors the establishment has at different times of the day, they can better optimize their content plans.
For example, suppose analytics reveal that weekends have heavy foot traffic from 12 pm - 2 pm. In that case, the business may opt to display the most important and relevant information during those times to get maximum reach and visibility.
Campaign Feedback
Usually, the success of a campaign is measured by the sales that it's able to generate. But this doesn't give a business much to work from — it doesn't tell them what elements need improvement, how the campaign performed in terms of engagement, etc.
Digital signage analytics can yield more information about a campaign's performance, which is the feedback that a business can use to make the necessary changes for maximum effectiveness. They can even conduct tests of different colors, fonts, or layouts and use analytics to identify which works best.
Information for Future Campaigns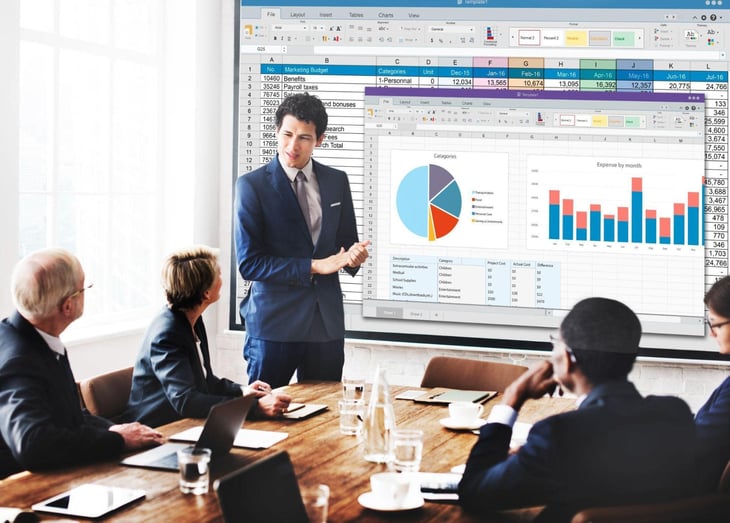 Businesses can use data and analytics gathered about past campaigns to guide their decisions moving forward. Because they now know what works and what doesn't, they have a starting point to work from and can curate more effective marketing and communication campaigns.
Digital signage analytics also allows businesses to be agile. They can play around with different types of content or ads, test a new one each day, and get data about which performs best quickly.
Cost-Savings
The information gathered by digital signage analytics helps businesses save tremendous costs. For one, they no longer have to wait weeks after deploying content to measure its performance. Nor do they have to print out new collaterals and overhaul their marketing campaign to make updates or changes.
Digital signage analytics helps them gather pivotal data quickly and update content on the fly. And with this increased ability to deliver targeted ads that work, businesses will see a boost in their ROI.
Leverage Digital Signage Analytics for Success
Businesses heavily rely on data analytics to make the best decisions, and by using it with digital signage, they can ensure that they're delivering the right content to the right audience at the right time. This translates to a higher ROI, better customer acquisition, and stronger customer retention.
Digital signage analytics is an excellent integration with digital signage networks to deliver targeted ads and guarantee favorable results. Anyone using digital signs for marketing and communications should take advantage of the feature to maximize their signs and achieve their goals. Start your free digital signage trial with Rise Vision today.