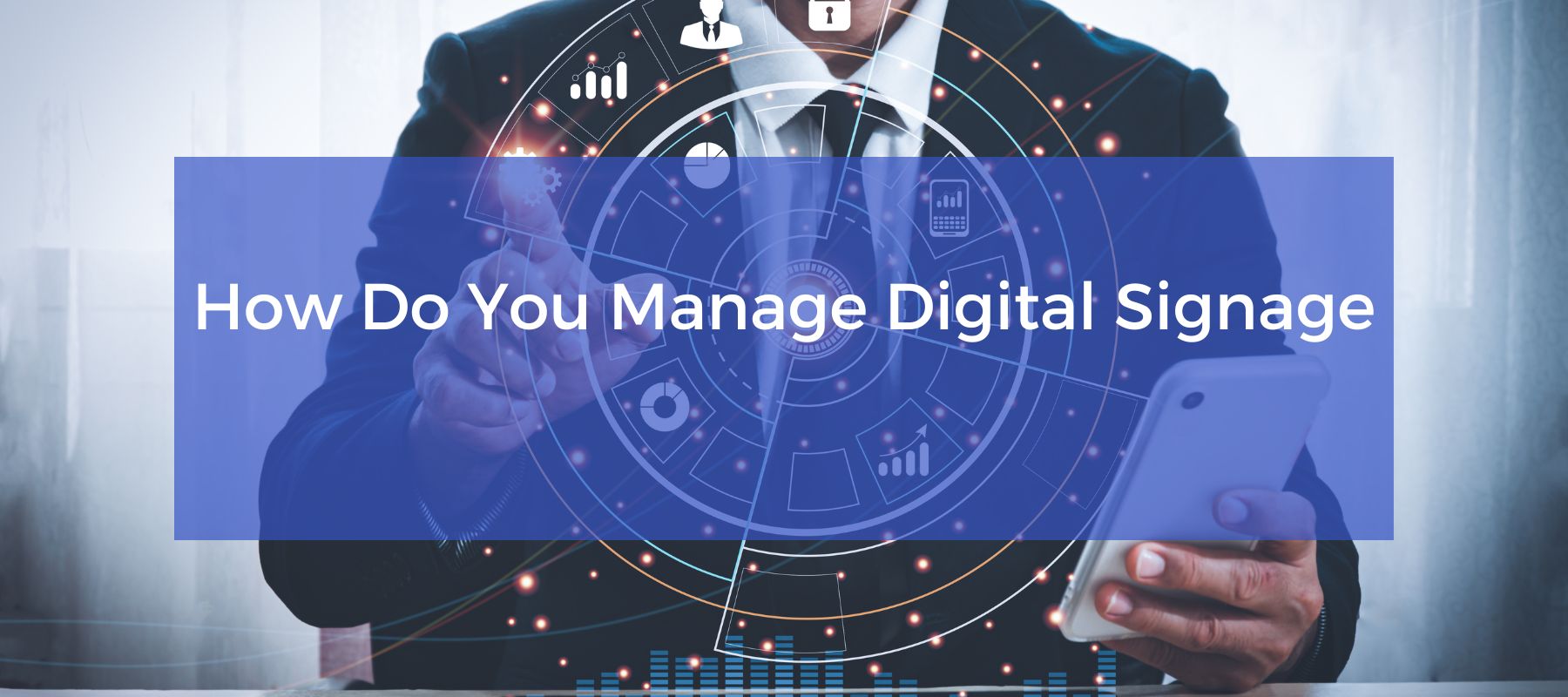 Digital signage is a powerful tool for businesses that allows you to quickly and easily communicate important messages with customers. However, managing a digital signage system can be complex and time-consuming if not done properly.
This article will provide tips and advice on how to effectively manage your digital signage system.
1. Have a Clear Purpose
Having a clear purpose for digital signage is essential if you want to use it effectively. It helps give you a better understanding of the type of content that would be most beneficial to show, and the best way to reach your audience. Knowing the specific goals of your digital signage can also help streamline the process of creating high-quality graphics and content.
The purpose of digital signage can vary depending on the context and your audience. For example, you might want to use it to showcase promotional materials, highlight company news and events, create a school communication plan, or serve any number of other purposes.
Having a clear objective in mind will make it easier to manage digital signage content by determining which pieces should be included, and where they should be placed in order to get the most impact.
2. Choose the Right Position
When considering different locations for your digital signage, focus on visibility. The goal should be to select an area that can easily and quickly be seen by people passing by.
This is because the purpose of digital signage is to attract attention and inform viewers about a certain message or product. You will want to place the signs in areas where people are likely to be walking or driving past, such as entrances, lobbies, or busy public areas.
3. Keep Your Content Fresh
It is essential to keep your digital signage content fresh and relevant to the audience in order to make it effective. This means that you need to update the content regularly and tailor it to the needs of the viewers. This can be done by making sure that the visuals are attractive, as well as including messages that will resonate with them.
Additionally, we recommend using data-driven insights to keep track of what content resonates with your audience so that you can make sure it is always up-to-date.
4. Create Local Content
Creating effective local content for digital signage is key to engaging your audience. Local content can be defined as content that has been created for, and tailored to, a specific location or area. This could include creative visuals such as videos, images, animations, or graphics as well as textual information like news updates, menus, or event schedules.
When planning and creating local content, consider the purpose of the signage:
Are you looking to entertain or inform?

Who is your target audience?

How will they be viewing the content?

Will they be passing by quickly or stopping to interact with the display?
Answering these questions can help ensure that you create appropriate content for your audience and goals.
5. Use Remote Management
Remote management allows you to easily monitor, configure and troubleshoot your digital signage networks from anywhere with an internet connection. This technology can be used to make sure that displays are always functioning properly and that the content on the screens is up-to-date and relevant.
With remote management, you can also quickly address any issues that may arise with your digital signage system and reduce the time and labor needed to maintain displays by allowing administrators to access the network from anywhere.
6. Stay Secure
Investing in strong security measures can help prevent costly issues that could arise from a digital signage breach, such as lost customer data or reputational damage. To ensure your digital signage is secure:
Implement access control systems to restrict who can view, manage, and modify your digital signage.

Securely store customer data associated with the signage, such as emails or payment information.

Utilize two-factor authentication to protect access to your accounts.

Keep software up-to-date by regularly updating all applications used in managing and displaying digital signage.

Use HTTPS for secure connections to ensure your data is encrypted.

Monitor and

educate users

, especially if multiple people have access to the account.
Effective Management is Key to Digital Signage Success
Digital signage can be a great way to capture the attention of customers and make sure messages are seen, but it will only be successful if it is managed correctly.
A clear plan should be in place that defines how often content needs to be updated and what kind of content should appear on the screens. This plan should also address any technical issues that may arise and any other concerns that could affect the performance of the system.