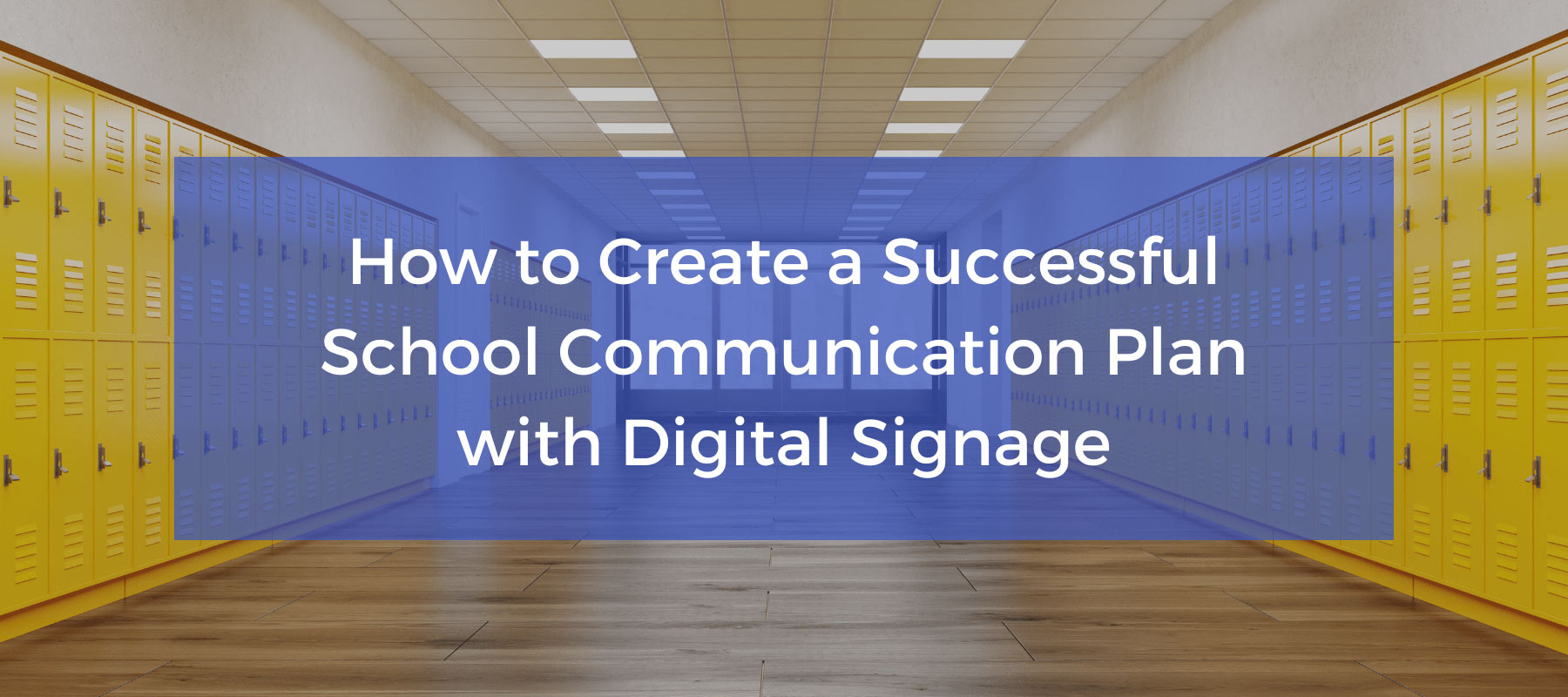 Do you have multiple displays installed around your school? And are they updated with informative and interactive content relevant to your target audience? If you are uncertain about your answers to these two questions above, let's get you to create your first successful plan with digital signage.
What is a School Communication Plan?
In this technology-filled world, digital signage has become a reliable source of communication tool for everyone. Schools specifically use digital signage to communicate their messages everywhere at any time.
If a school event is happening or there is an important message you need to broadcast quickly, it is good to organize a plan beforehand to avoid overwhelming your school.
With so much happening, it is evident that creating a communication plan is essential so that everyone is kept up to date and knows what is happening. However, simply displaying announcements on your digital signage is not enough. A communication plan requires a well-thought-out strategy so that when the next school event is coming up, you will be ready to broadcast those electronic messages at the right place and at the right time.
Jahn Kiles' testimonial video discussed the importance of getting the messages out to his students. He realized that the students needed time to process the information presented in the displays. So he had positioned the displays that were likely to have high traffic or in waiting areas so the students had the time to retain and understand the context of the presentation.
Knowing who your target audiences are and where to place the TVs is just one part of creating a plan.
As you position your displays around the school, you also want to think about the following:
Who are the people who will likely pass by this digital signage?
What messages would interest these viewers?
What is the overall content strategy?
If no students stop by to read the messages, your content strategy needs work. Read this post and learn how to create high-impact content that your digital signage can achieve.
Even if you have already made a communication plan, remember that it is a process. There is always room for improvement, and once you see what works and what doesn't, you will be creating relevant content in advance in no time.
What Is the Difference Between Digital Signage and Bulletin Boards?
Digital signage displays are usually electronically connected to a central server, and the information that appears on them is digital. So, if there is a specific slide that needs updating, there is usually a program like Rise Vision that provides ways to make easy edits instead of starting the design all over. Isn't that amazing?
On the other hand, the bulletin board provides a physical space where students or faculty members can place their posters, paper messages, notices, etc. These traditional methods no longer receive the amount of attention they used to get. If not properly monitored, this board can turn messy quickly, making it a challenge to get information out.
When it comes to figuring out which of these two communication tools is the most effective, we can see that in terms of visual communication and flexibility, there is no denying that digital signage is the most successful way to implement your communication plan.
What Are the Benefits of Creating Student Engagement?
Digital signage is a powerful tool for communication. The ability to manipulate visuals that highlight the messages you want to present catches students' attention.
Schools are always looking for ways to improve their student engagement because it creates a positive culture in which students talk to each other about the current events and news that are taking place.
For example, sharing news of a school's sports event, announcements that highlight the achievements of its students and staff teachers, and reminders to perform daily acts of kindness are what help to increase school spirit.
Providing an open environment where students can share their thoughts and feedback can create content for your displays. In addition, the student-inspired content is more likely to attract more people as they know more about what attracts audiences that are similar to them.
Listen and watch how these three schools find the importance of building their student engagement and what they plan to do in 2022 to improve it.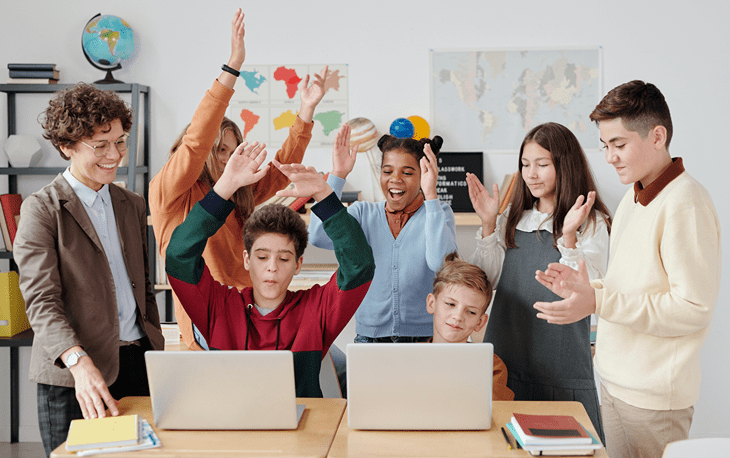 How Can Digital Signage Create Success for Its Students and Faculty?
The impact that digital signage has in helping schools reach out to their community makes it a must-have technology for schools.
While it is true that purchasing these must-have displays across the school can get pricey, it is worth it in the long run when you get to experience first-hand how much these displays can change the culture of your community.
Cornwall Lebanon School has experienced this by recognizing all achievements. No matter how big or small the announcement, they continue to acknowledge everyone for the activities that are helping to create a more positive environment.
Schools like Cornwall Lebanon understand the effectiveness of recognizing their community using digital signage. Seeing others' achievements makes people want to invest in their personal growth to succeed!
Perhaps it is not just about being on the big screen, but it is the involvement in creating the presented content. You can assign students a Rise Vision account under your main account with no extra cost to help them be part of their school's creative team.
If students can do it, so can everyone else. Faculty members can also implement digital signage content that will look fantastic. As intimidating as it can be to learn a new program, Rise Vision has a dedicated team to show how easy it is to implement this in your school.
When it comes to creating opportunities for success, digital signage is a tool that can help you.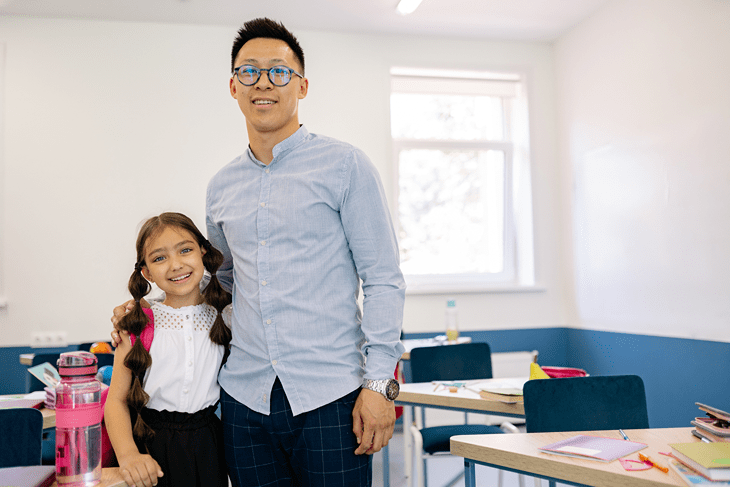 What Are the Benefits of Digital Signage?
It is a fact that digital signage is the easiest way to get your messages across to everyone. Unlike bulletin boards, you can update it anywhere at any time without having to tire yourself out. With our software, you can choose a variety of digital signage templates that best visualizes your message.
Here are the top benefits that schools have experienced in implementing digital signage:
Scheduled Content
You can schedule contents like the time, date, weather, class schedule, and more in an automatic presentation with Rise Vision. You have every control of what content to show through a click of a button.
Informs audiences on the go
Not only is digital signage captivating to look at, but also designed to attract the eyes of those who have a few seconds to spare. As long as they pass by the display, you can trust that these templates will never fail to keep those who you want to be informed.
Provides a positive and safe environment
Adding a few slides dedicated to encouraging students can be the support they need to succeed in school. Digital signage can also serve as a reminder for students and your faculty on what actions to take if there is an emergency alert.
If you also want to give your school the chance to experience digital signage's benefits, create a Rise Vision account today and try us out through a free trial.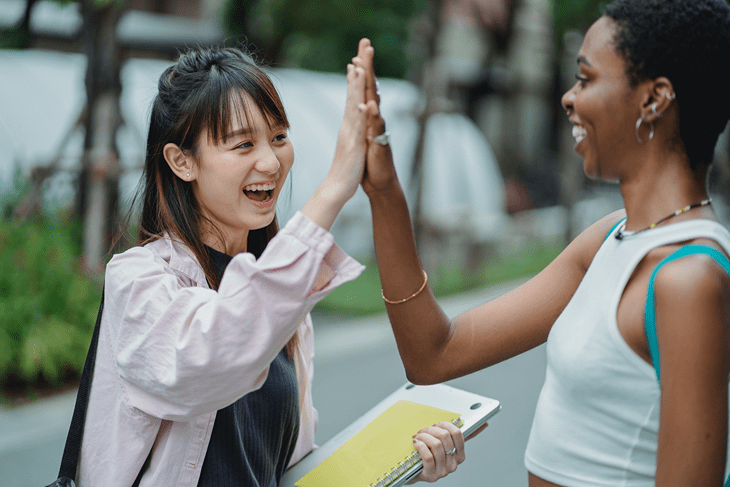 How Can Digital Signage and Emergency Alerts Make Schools Safer?
If there was a severe weather warning or gun violence happening at this moment, do you have a way to warn everyone in school of the danger?
With the help of Informacast, you can manually trigger an alert with any device such as a phone, mobile, personal computer, and a panic button. When this is activated, it will rapidly send out a mass notification to all systems (including your digital signage). As long as it has the emergency alert software, you will be able to reach everyone wherever they are.
Key Takeaways: Why Is It Critical to Add Rise Vision to Your 2022/23 School Communication Plan?
Don't just fill your displays with pictures and words. Know what messages are relevant to your targetted audience and make them short and meaningful. If there is a sports event happening, make sure to schedule it ahead of time to give people the time to process and remember the information.
Digital signage is not just about content but is also about the people who create it. Having students create these slides can help them understand what part of your content and communication strategies needs work. There is always room for improvement.
There are many ways to utilize digital signage to improve the culture of your school, and one crucial way is to use alerts to keep your students and faculty safe.