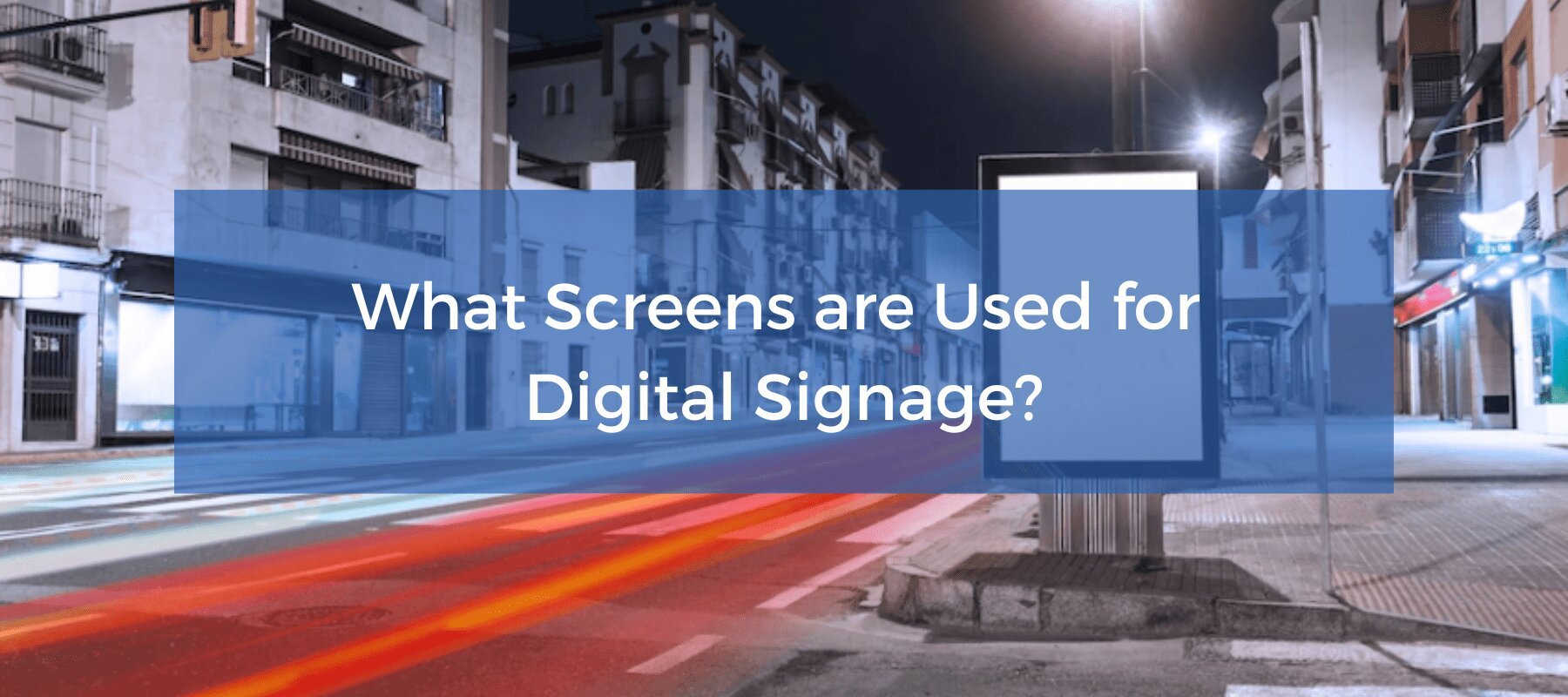 Digital signage software is growing in popularity, making its mark as a popular tool for marketing and communications. As a new and developing technology, digital signs can come in a plethora of different screen types, each with its own features suitable for its intended application.
Before you even begin to invest in a digital sign, you need to know everything you can about the various screen types and their respective features. In this article, we discuss the screens used for digital signage, their features and applications, the best manufacturers of digital signage, and more.
Digital Signage Screens
From interactive screens to the new OLED display, it's important that you choose the right type of digital signage screen that will support the content you're looking to integrate and complement your display's location and purpose.
Interactive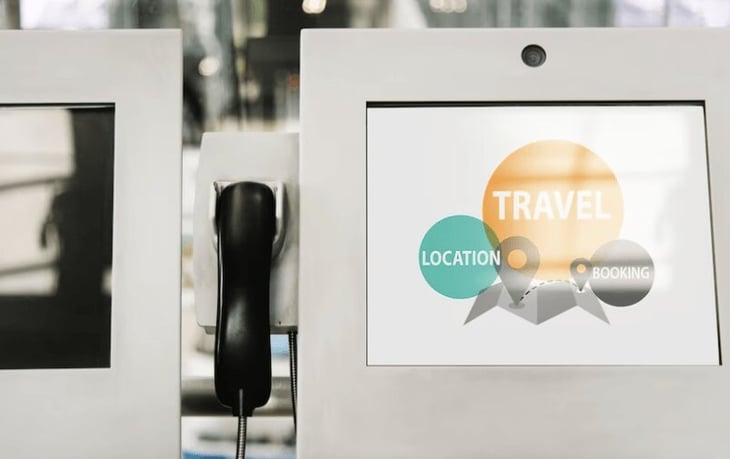 Interactive displays feature touch-screen technology, enabling the viewer to press on certain elements of the display to prompt new content. They can use it to learn more about your business and offers, search for answers to their questions, and satisfy what they need to make a decision about your brand.
This type of digital signage screen allows the viewer to personalize their experience, resulting in more engagement and longer dwell time. By being able to select what they want to see or learn more about, the display serves as a self-service hub that can get them the information they need without having to speak to on or off-site staff.
Because the user interacts with the display, you can also maximize your use of analytics to get live data feedback about how viewers are interacting with your digital sign. You can learn about what products or services they're searching for, what content they spend longer looking at than others, and more. In turn, this allows you to tailor your content to suit their needs and behaviors.
LCD/LED
The most common screens used in digital signage are LCD or LED liquid crystal displays. These are considered the standard because they provide good resolution and brightness suitable for any type of content. LCD or LED screens also come in a plethora of sizes and orientations, so you're likely to find one that can support the content you're looking to display.
While both LCD and LED are good options, it's best to go with an LED screen. Not only are they thinner and have superior display quality compared to LCD, but they're also more energy-efficient. LCD screens are in the process of being phased out, so there's a potential for you to have trouble sourcing parts and maintenance for them in the near future.
OLED
The newest technology being used in digital signage today is OLED. Compared to the standard LED screens, OLED is thinner and more translucent, able to show content on both sides of the screen. This maximizes audience viewership and gets your message across from whatever angle it's being viewed.
OLED also has a brighter resolution and great contrast ratio, which makes colors vibrant and visible even in bright lighting conditions. This new digital screen technology is already available in the market and utilized by various industries. While more improvements need to be made to it, there's no doubt that it's going to be an important part of digital signage's future.
Tablet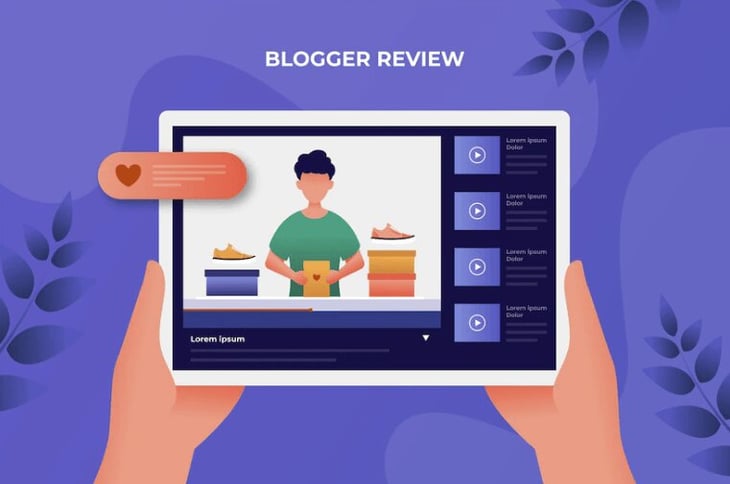 Digital signage screens can come in small packages, such as in the form of tablets. While smaller than standard digital signs, tablets can be very valuable assets that are high impact. They're portable and can be placed atop any surface, plus they're easier to use and navigate compared to large interactive displays.
In retail stores, for example, customers can use tablets to browse information about a product online, such as supplemental videos, reviews, or comparisons with other products on the shelves. In restaurants, tablets can be used to peruse menu items and make an order. And in hotels, tablets allow self-service to browse options and book rooms.
Video Wall
A video wall comprises a series of digital screens placed next to each other to present a single, whole display. This is usually used to showcase content far larger than possible with a single digital screen. Video walls are also quite versatile in the sense that the individual screens can be positioned in unique patterns to supplement or emphasize the message.
You'll often see this type of digital screen in spacious and high-traffic areas such as airports, shopping malls, or live events.
Indoor vs. Outdoor Digital Signage Screens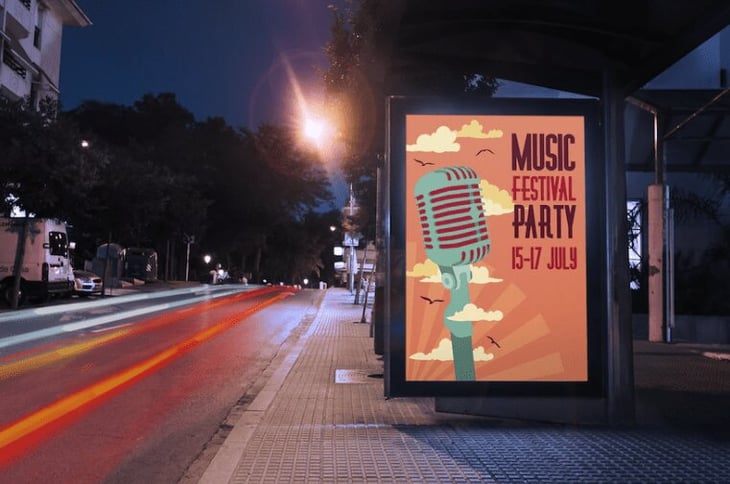 When choosing a digital signage screen for your display, one of the most crucial factors to consider is whether you'll be placing it indoors or outdoors. Screen features can differ based on their intended location. Specifically, indoor and outdoor digital signage screens will have different brightness, connectivity, security, and weather protection capabilities.
Brightness
Outdoor screens should have a larger light output than an indoor display in order to remain visible even under intense sunlight. If you plan on putting your digital sign outdoors, make sure that it has at least 700 nits of light output or more. Most outdoor digital signs also have ambient light sensors that enable them to change brightness as required by the lighting conditions.
Connectivity
Digital signs today can support Wi-Fi connectivity, either wirelessly or connected to the router through an ethernet cable. While connectivity isn't that big of a problem when it comes to indoor signs, there may be more unique requirements needed if you're looking to place your digital sign outdoors. This is because you have limited reach and access to power sources.
For outdoor screens, you may need to invest in additional hardware that will enable you to connect your display to a cellular network. Without it, you might have trouble maintaining live updates and accessing the display via remote control.
Security
Signs that are positioned indoors are naturally safer than those placed outdoors because they are enclosed and protected by the building's security. Outdoor signs, on the other hand, are less monitored and more prone to hacking. In order to prevent security breaches, you'll need a sign with built-in safeguards against hackers and other data security threats.
Weather Protection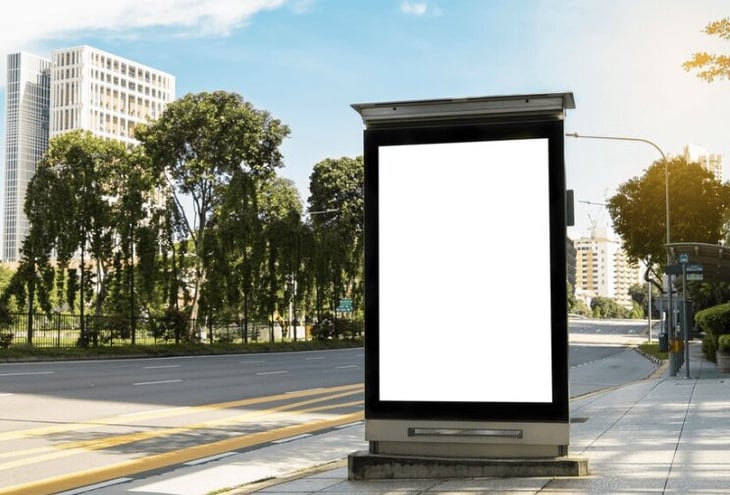 Unlike indoor signs, outdoor displays need to be able to survive harsh weather, whether that be rain, snow, dust, or humidity. Find options made of annealed glass, which is four times stronger and more shatter-proof than the regular glass used in indoor displays.
Most outdoor screens will also come with enclosures that are rated a minimum of IP65. These effectively seal the display and protect it from weather elements.
Can You Repurpose a TV Screen as Digital Signage?
Turning TV screens into digital signage is becoming more common as businesses look for economical ways to better market their products and services. While you can absolutely do so as well, it's still highly recommended to invest in a screen that's specifically designed for digital signage applications.
Digital signage screens are built to withstand the demands of commercial use and are created to display your content in the best possible light. Aside from greater performance, a screen dedicated to digital signage utilization also has:
Better brightness and resolution

Longer lifespan

More functionality

Adequate warranty

Wider compatibility with

media players



Best Manufacturers of Digital Signage Displays
Digital displays must be durable, secure, versatile, and have features that enable them to display high-quality images. To find screens that meet these requirements, you should look to the most reputable and trusted digital signage brands in the market. Your best options are:
Digital screens from these manufacturers have high-resolution displays that can present your content in the best quality. They're also compatible with most media players, which broadens your scope of options.
Purchasing a digital screen from any of these competitive brands guarantees that you'll be able to find the best option that suits your business. You can also expect innovation and lots of improvements when it comes to the screen's features as these brands aim to be a step ahead of their competitors.
Choose the Right Digital Signage Screen for Your Intended

Application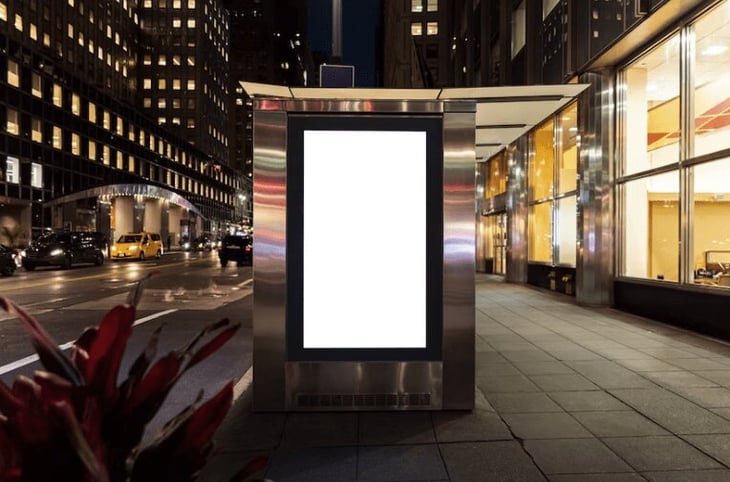 You see, digital signage screens come in wide varieties. They each differ in size, application, features, and more. Before you decide, make sure you're taking your business requirements into account. Ask yourself the following questions:
What will you use the digital signage for?

Where do you plan on putting the digital signage? Indoors or outdoors?

What type of content are you looking to display?

What hardware and software do you plan on using for the digital sign?

What are your digital signage goals?
Ironing out the basics can go a long way in pointing you to the right digital signage screen that will cater to your needs and meet the demands of your marketing and communications strategies.
When you've decided on the perfect screen for you, the next step is looking for reliable and easy-to-use software. Rise Vision is the number one cloud-based digital signage software provider. Visit our website to learn more about our solutions and try our digital signage software for free.
Alternatively, you can purchase your digital signage hardware and software all in one place with Rise Vision's subscription-based offers. Our Avocor R Series Hardware as a Service subscription comes with a display and built-in media player, allowing you to reduce your hardware costs and simplify digital signage procurement.
We also have the Rise Vision Media Player Hardware as a Service, a subscription media player that's optimized for the Rise Vision software and features an easy plug-and-play setup.
Both subscriptions will entitle you to complete hardware management and support from Rise Vision so you don't have to worry about the technical aspect of managing your digital signage.