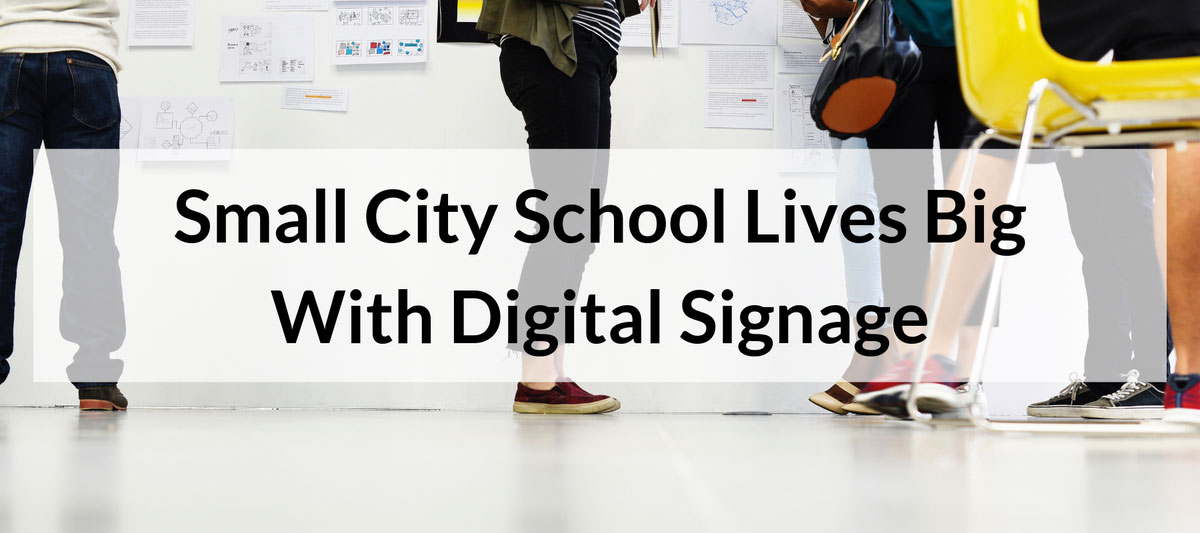 At the Southern tip of Minnesota is Blue Earth (population 3,353). You would think that a town this size couldn't afford the technology advances of schools in larger districts. Don't let the size fool you, however.
Small City, Giant Living
The city of Blue Earth's motto is "Small City, Giant Living." The motto is evident when you look at the giant Jolly Green Giant Statue, which attracts thousands of visitors every year. And it's evident when you look at the time their educators sacrifice to help their students succeed. Blue Earth Area school represents five towns (Blue Earth, Frost, Winnebago, Delavan, and Elmore)
Blue Earth Area Technical Director / Media Specialist, Jen Berkner, and Media Paraprofessional, Rebecca Madson wanted to make it easier for students, staff, and parents to find out about school events. Being a small town, they did not have the same budget as many schools.
Berkner went to their local telecommunications company and applied for a grant focused on communications problems.
If you'd like to know how digital signage solves a communication problem, here are a few of the many ways:
People notice electronic signage. A study by Nielsen found that over 50% of people who pass by a display notice what's on it.

Reaches the mass in the event of an crisis with emergency alerts.

Overcomes language challenges. You can visually communicate with non-English speakers.
Making a Difference Through Digital Signage
Blue Earth Area was awarded the grant and went to work solving the problem using free digital signage. They installed two displays at their K-7 school and one display at their high school.
They are scheduling their displays to promote several things throughout the day. Below are just a few of the ways they are helping their students succeed with digital signage:
Promote the school lunch menu in the cafeteria. Get started with your own school lunch or breakfast menu by adding the Template below to your display: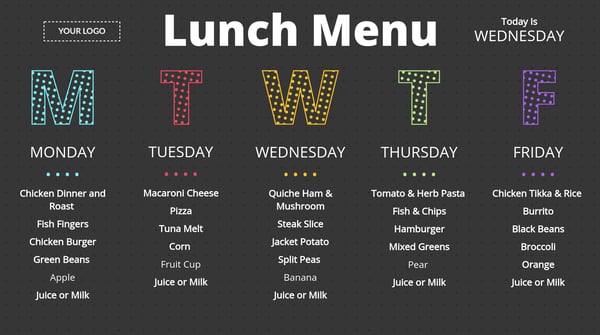 Boost self-esteem for students with a student of the month photos and student birthdays. Add a Student of the Week or Month to your display with the Template below: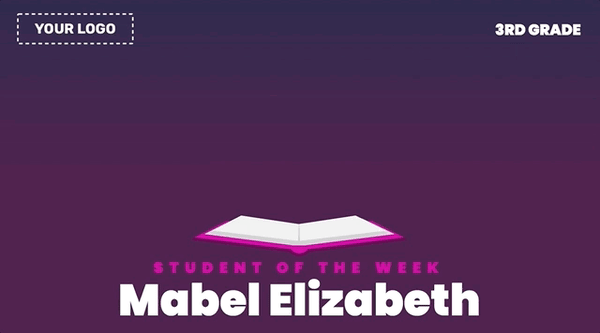 Remind students about health and safety like covering their mouths, similar to the Template below: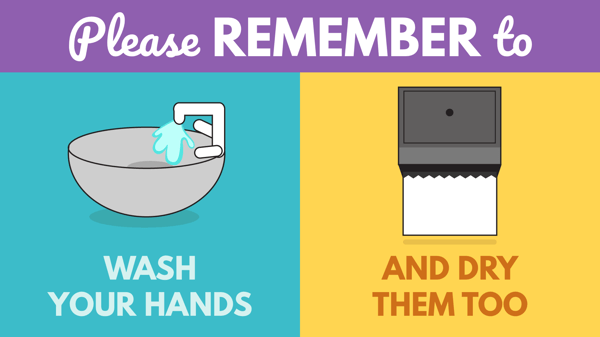 As a behavioral tool to give shout outs to students caught in acts of kindness.
Announcements about the weather. You can add localized weather to your campus using the Template below: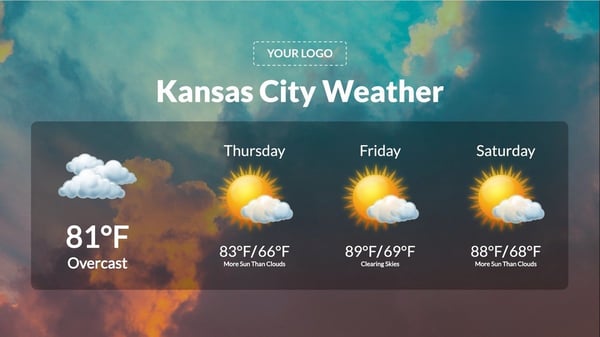 Show school sports scores. If you want to promote upcoming school sports finals, you can use our bracket Template to let your students follow along with the school team's quest for #1!: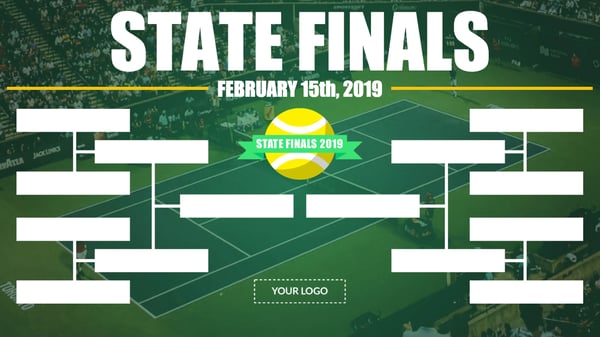 Fundraising opportunities. Blue Earth Area used their signage to promote a campaign to raise money for playground equipment, and collected several hundred dollars in spare change! Setup your own school fundraiser using the Template below: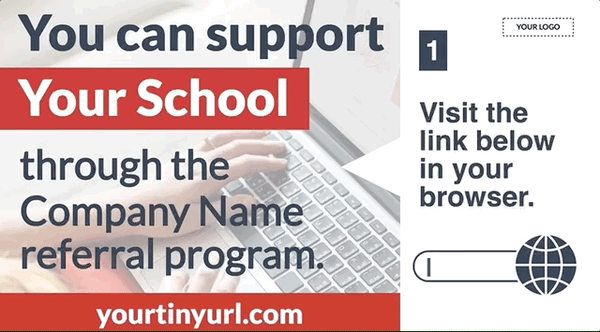 Inform students, staff, and parents about upcoming events. There are several Templates to help you quickly add announcements to your display, such as the one below: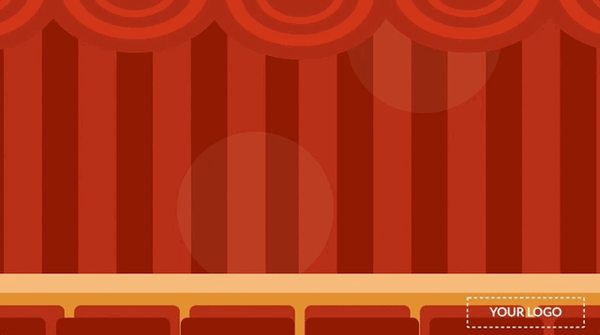 Madson says the most popular presentation for students is photo collages where students become the stars. Students love pausing at the displays to see if they or their friends have photos being featured.
To help schools get started quickly, we have several Templates that schools can quickly add student photos into. See two examples below.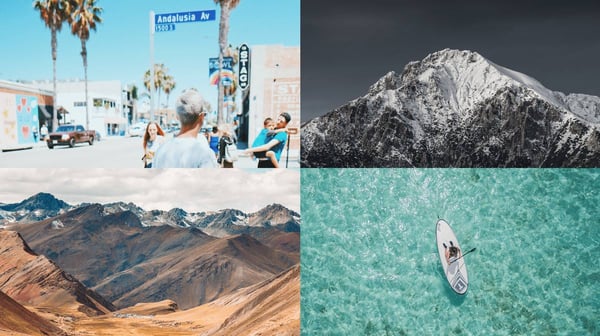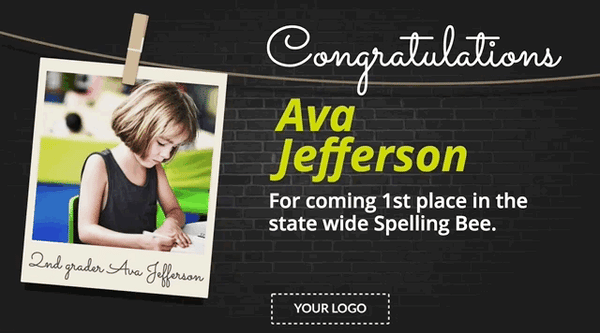 Unlike many grant-awarded projects, digital signage is highly visible. People immediately see the value of the investment. Within hours of the digital signage going live, staff began coming to Madson with ideas for what they'd like to see on the displays next.
Many teachers now share their schedules to ensure their programs get maximum exposure. Before digital signage, teachers had to rely on dated and time-consuming methods of communications like bulletin boards and printed fliers. Many schools find that digital signage is paid for in less than a year with the amount of money saved not using ink to print announcements.
The message was often lost on students and parents alike who frequently walked by the announcements without giving it any notice. With digital signage, the message is animated and hard to miss. You can even communicate emergency alerts and crucial information.
Saving Time and Money
What Blue Earth Area and thousands of other Rise Vision schools have realized quickly is digital signage is cheap, reliable and requires little staff management. Digital signage can make a difference in student lives with a minimal investment. Learn more about how schools can get started here.
There are two people at Blue Earth Area responsible for digital signage, but Madson is the only one who makes changes; she starts each morning checking what's currently playing on the displays, then starts scheduling updates. Madson enjoys the process and spends more time than some media specialist; most schools only need to spend a few minutes a week on digital signage.
Madson, and other media specialists save time by pulling in events using RSS software from rSchoolToday. This is a paid service, but there are many free ones that you can read about here.
Blue Earth Area also saves time by relying on Rise Vision's extensive Template library for school holidays and timely events. See a few of the Holiday and other Seasonal Templates below.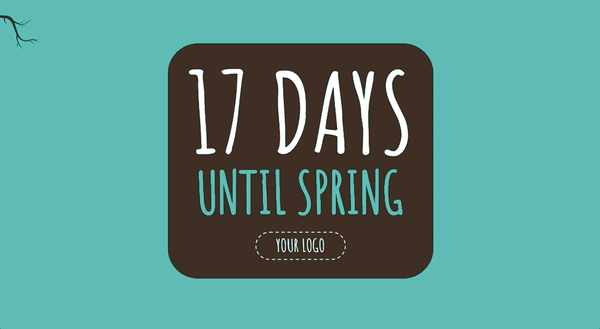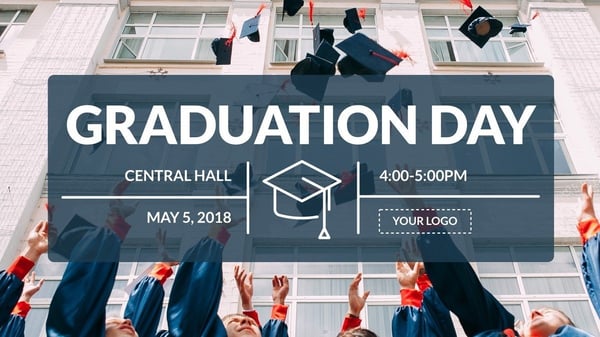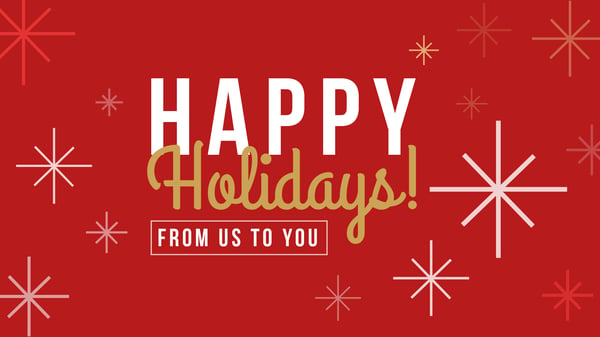 Based on the student engagement impact and the low cost, Blue Earth Area is hoping to add several new displays soon.
If you would like to see more ways schools can use digital signage to help students succeed, below are even more resources that you should check out: