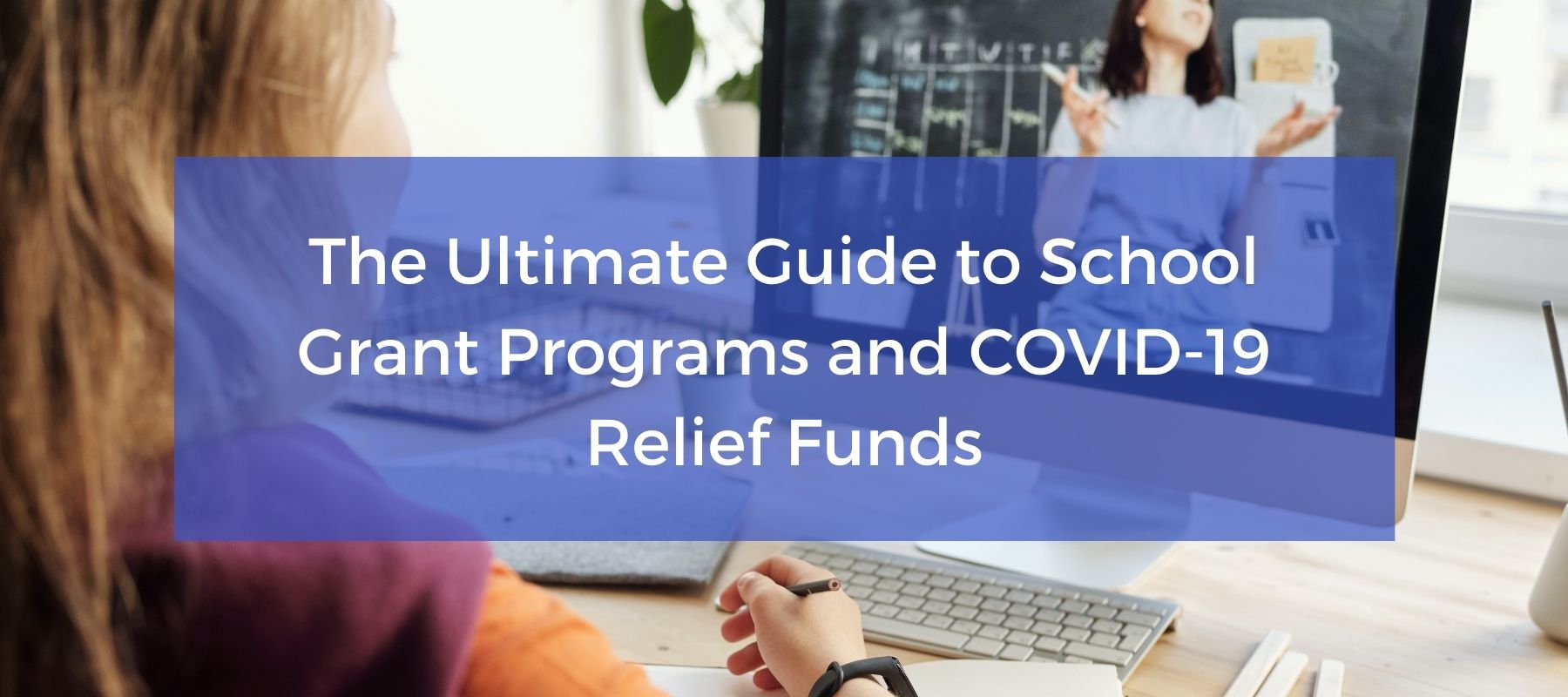 As we wrap up 2020 and look towards our ever-changing new normal in 2021, schools are facing unprecedented challenges and added pressure from every direction. Educational funding and resources are stretched thin, so to help make life a little easier for teachers, students, and administrators, we put together the ultimate guide for education grants, awards, and COVID-19 funding available exclusively for schools.
The guide is packed with details on each grant including key dates and links. Here's a sneak peek:
COVID-19 Funds
National Geographic: COVID-19 Remote Learning Emergency Fund for Educators
School-Based Healthcare Solutions Network: COVID-19 Student Support Recovery Grant
School Grants and Awards
BONUS: Free COVID-19 Resources for Schools
The Ultimate Guide to School Grant Programs and COVID-19 Relief Funds
Many grants are looking for schools focused on STEM programs, so below are even more grants specific to educational technology.
Educational Technology Grants
1. Abel Foundation
2. Abington Foundation
3. Allen P. and Josephine B. Green Foundation
4. Alliant Energy Community Grant
5. Ameren Corporation Charitable Trust
6. Anderson-Shiro Education Foundation
7. Black Hills Corporation
8. Broadband USA Federal Funding
9. Brown Rudnick Community Grants
10. CARES Act Funding to Support Remote Learning
11. CarMax Foundation - Home Office Giving Program
12. Community Foundation of Whitley County
13. Corning Incorporated Foundation
14. CPS Foundation, Inc.
15. The Dana Brown Charitable Trust
16. The Daniels Fund
17. Digital Wish Grants
18. DiscoverE Engineers Week Outreach Grants
19. Douglas County Community Foundation
20. The Downing Foundation
21. The Eastman Foundation
22. Ewing Marion Kauffman Foundation
23. FM Area Foundation Grant
24. Greater for Greater Manhattan Grant Program
25. Howard Dobbs, Jr. Foundation Education Grant
26. Lewis H. Humphreys Charitable Trust
27. Lockheed Martin Foundation
28. The Michael & Susan Dell Foundation
29. OMRON Foundation
30. Pitsco Grant
31. R.C. Durr Foundation
32. Reynolds American Foundation
33. Rural and Low-Income School Program
34. Sony USA Foundation
35. Stranahan Foundation
36. Turner Industries Fund
37. Walton Family Foundation
38. Western Indiana Community Foundation
39. Weyerhaeuser Giving Fund
40. William and Helen Thomas Foundation Education Grant
If there's a grant you think we should know about, please contact us here so that we can share it with others.
The Ultimate Guide to School Grant Programs and COVID-19 Relief Funds
More Resources
For additional school grant funding and COVD-19 resources, please visit our previous blogs: