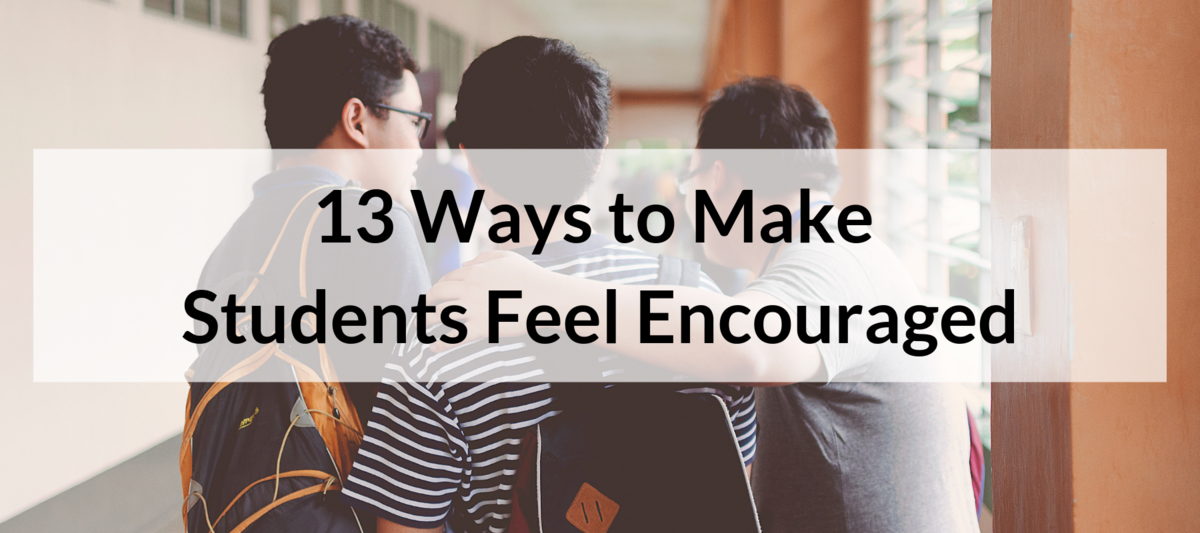 Everyone likes to feel encouraged. But is there more to encouragement than just making someone feel good? Yes! And it's proven by scientific studies. Below are a few ways encouraging students can improve your school:
Encouragement helps students excel - In 2017, a journal article in Research in Higher Education found that students who were actively encouraged were more likely to go to college.

Encouragement boosts performance - Researchers at the Bloomsburg University of Pennsylvania gathered over a dozen athletes and tested their performance with and without encouraging words. The results? The athletes performed significantly better when they were encouraged. This extends to the classroom as well. Encouraged students are more likely to score well on tests and other activities.

Encouragement affects our brain - In his book Social Intelligence: The New Science of Human Relationships, Daniel Goleman found that encouraging words not only feel good, but there's a science to it; when we are encouraged, the areas of our brain that help us with creativity and cognitive thinking light up.
How Do Students Feel Discouraged?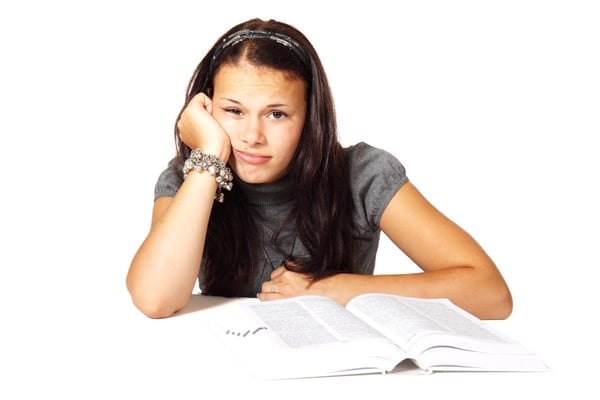 Sometimes we discourage people without even knowing it. Here are some warning signs that you might be discouraging your students:
Comparing them to other students.

Being overly helpful or too dominating.

Setting expectations, goals or standards that are not reasonable.

Giving outlooks that see the worst in things.

Trying to motivate students by showing their mistakes.
How to Encourage Students
Encouraging students is more than saying a few words of praise every now and then. In fact, many educators encourage teachers not to praise students at all. Why? Because praise focuses on something being perfect, whereas encouragement focuses on improvement or progress towards a goal.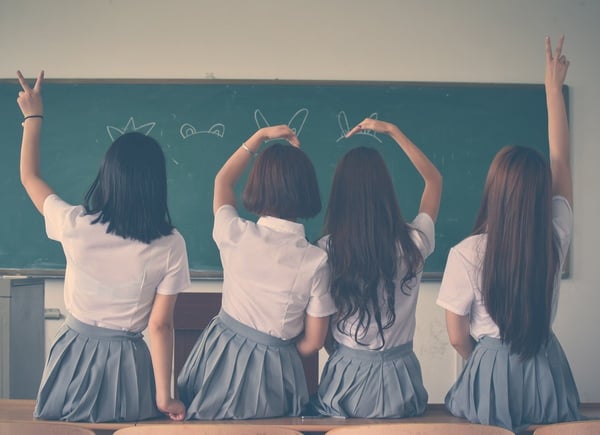 So how do we encourage students? Here are 13 ways:
Give positive feedback - instead of telling a student that they are doing something wrong, give them suggestions for improvement.

Listen - Encouragement doesn't always involve words. Merely listening can let a student know that you care and believe in what they're doing.

Show empathy - Being empathetic towards a student shows them that there's someone there who understands what they are doing and supporting them along the way.

Make interpersonal chemistry a priority - your gestures and mannerisms mean a lot to your students. A simple eye-roll can go a long way towards discouraging your student.

Give students control of your classroom - A big part of encouraging your students is making them feel like they have a role. Letting students play a more significant role in the classroom will make them feel more valued.

Set realistic expectations - Every class and student is different. Set expectations that are appropriate. What's right for one student isn't necessarily right for the next.

Change up your teaching methods often - Part of setting realistic expectations is always thinking about the way you teach and not being afraid to do it differently to make students feel encouraged.

Offer incentives - Incentives don't have to be tangible things; it can be as simple as letting a student make the announcement for the week.

Let your excitement come through - Students need to see a teacher that is excited to see them succeed. Don't be afraid to crank up the music or bring out some games.

Show students their own success - Don't tell your students they did well. Show why they succeeded so they can repeat the success again.

Create an assessment or encouraging wall - Set out a place in your room that showcases what success looks like. Make sure something from every student is included.

Get students involved - Find activities that get every student involved; it shows them that you believe in them and helps build their confidence.

Get out of the book - Books will never go away, but you don't have to rely on them for everything. Getting out of the book will show that you are interested in learning about the topic with them and encourage them to want to learn more.
Encouraging Your Students with Digital Signage
If you are looking to encourage your students visually, we have several Templates that you can display on TV screens across your campus. Never thought about digital signage at your school? Or you are not sure what digital signage is? Read why it's one tool no school should go without, and then become one of the thousands of schools that trust us with making a difference at your school.
Here are a few of the ways you can use digital signage to encourage your students in just seconds! All of our Templates can be customized to fit any schools branding or message. Click the Add Template button and it will be added to your account: it's that simple!
Showcase your student of the week or month: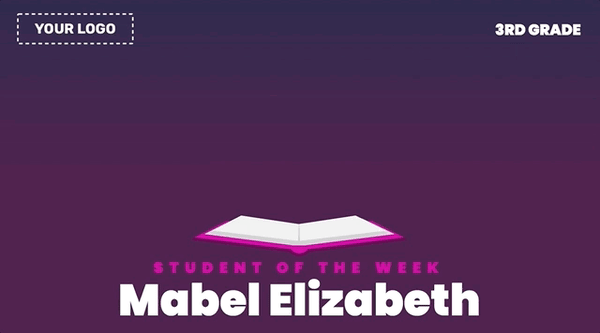 Congratulate students for their accomplishments: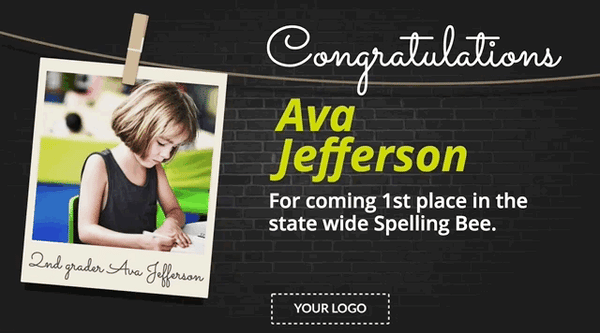 Show off student achievements: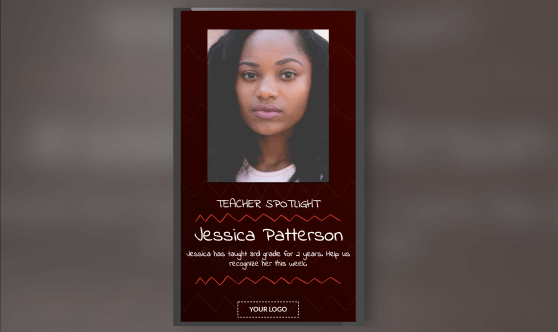 Do you have other creative ideas for encouraging students? We'd love to hear them.
Encouraging students isn't the only thing you can do with digital signage. Here are just a few other ways schools use digital signage to make a difference at their school: