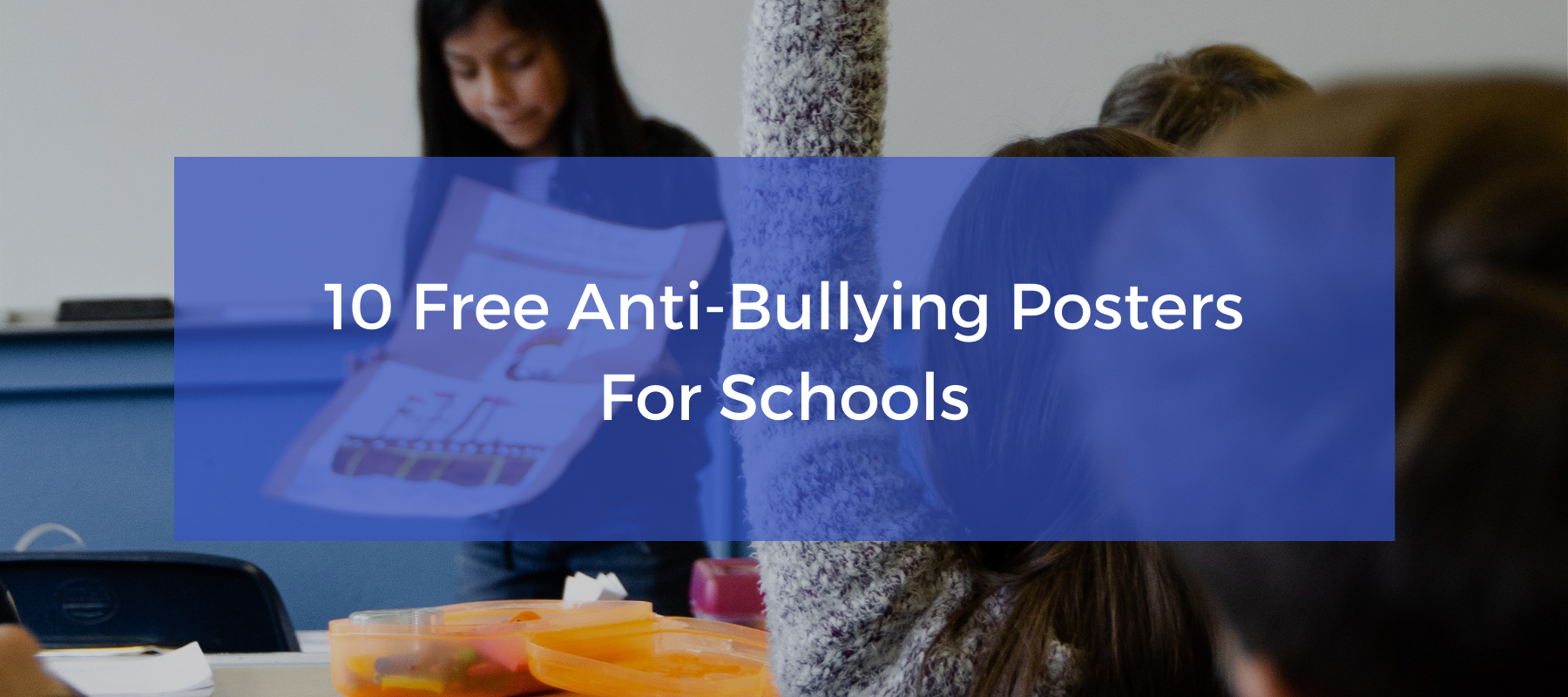 Bullying is a common problem in many K12 schools. Studies show that 20% of students report being bullied and over 40% of those believe that bullying would happen again.
We also know that school-based anti-bullying programs decrease incidents of bullying by 20% - 23%. This is good news because it means that programs and initiatives designed to stop bullying can make a difference. We love schools and we are here to help!
Our creative team put together a kit of 20 anti-bullying posters you can download to use in your school. The kit contains 10 unique designs in two layouts - horizontal and vertical. These JPEG posters can be printed, shared on social media, or used on your school's digital signage. From cyberbullying to anti-bullying tips, these cool designs and kid-friendly messages will get - and keep - students' attention. Scroll down to get ideas for how you can use these posters in your school.
---
Click below to download 20 free anti-bullying posters for schools
(10 horizontal + 10 vertical)

---
Be Nice When You're Online Poster
Cyberbullying is a major challenge when it comes to addressing bullying in schools. With students spending more and more time on social media platforms it's easier than ever for them to encounter harassment, threats, or worse. The simple message of this poster reminds students to be on their best behavior when they're online.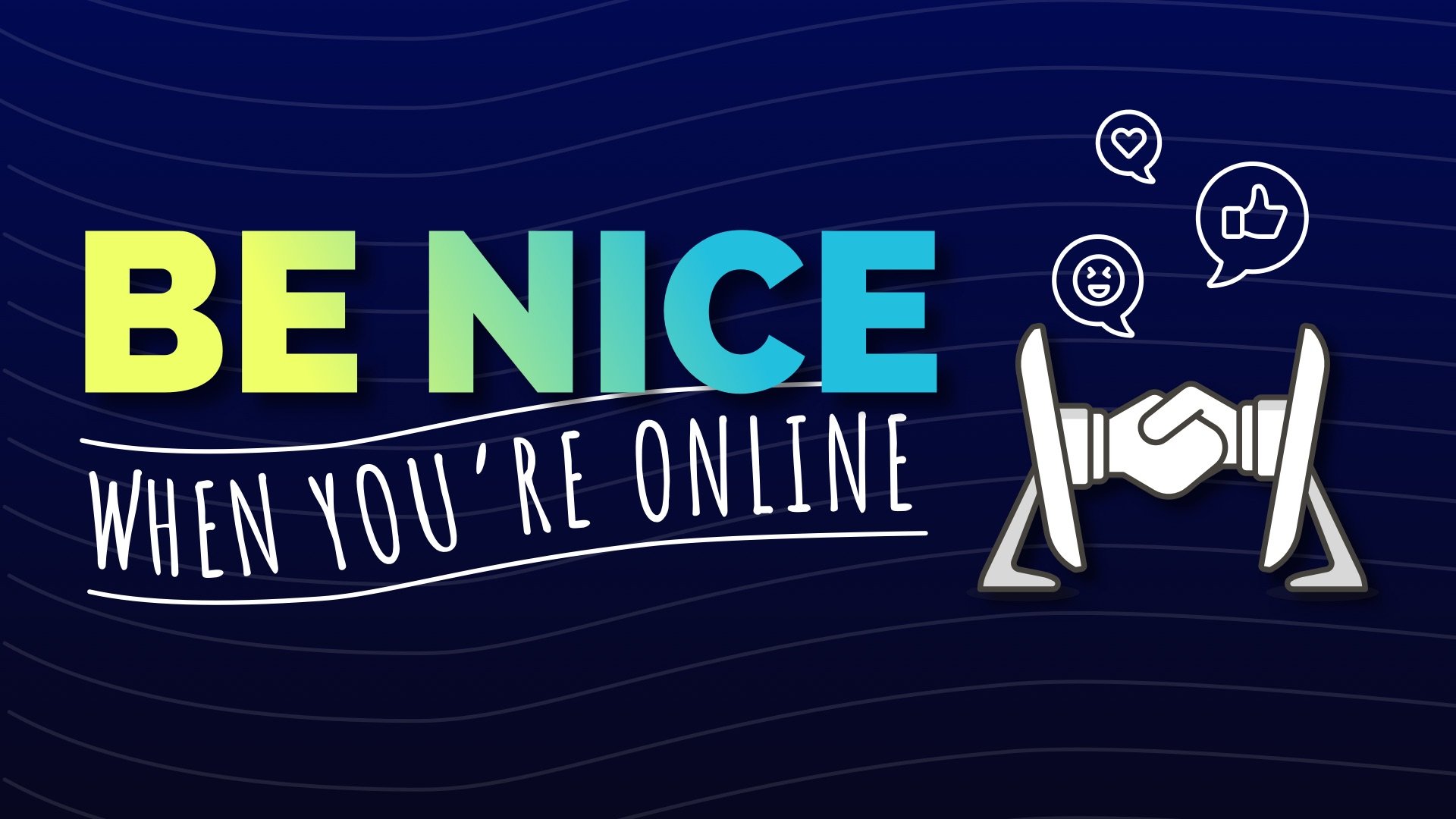 Donut Be Another Bully Poster
This poster uses humor to get kids to pay attention to its message. Keeping it fun - and just a bit silly - is a great way to engage children and make this important point memorable. Everyone loves donuts. Bullies - not so much.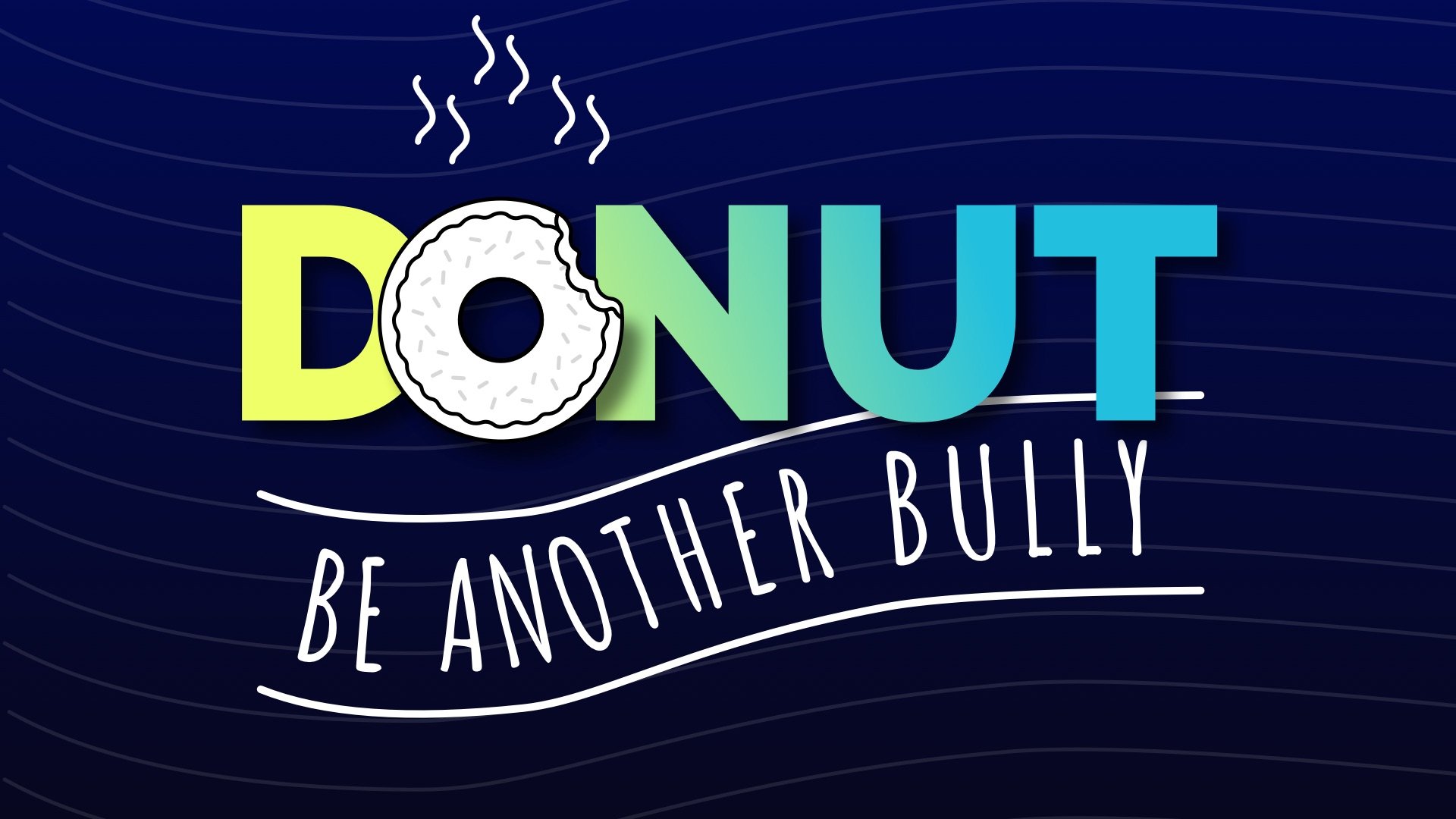 Kind People Are My Kind Of People Poster
Experts recommend using positive messages when working to stop bullying in schools. Children respond well to positive reinforcement and any set of anti-bullying posters should include uplifting images and text.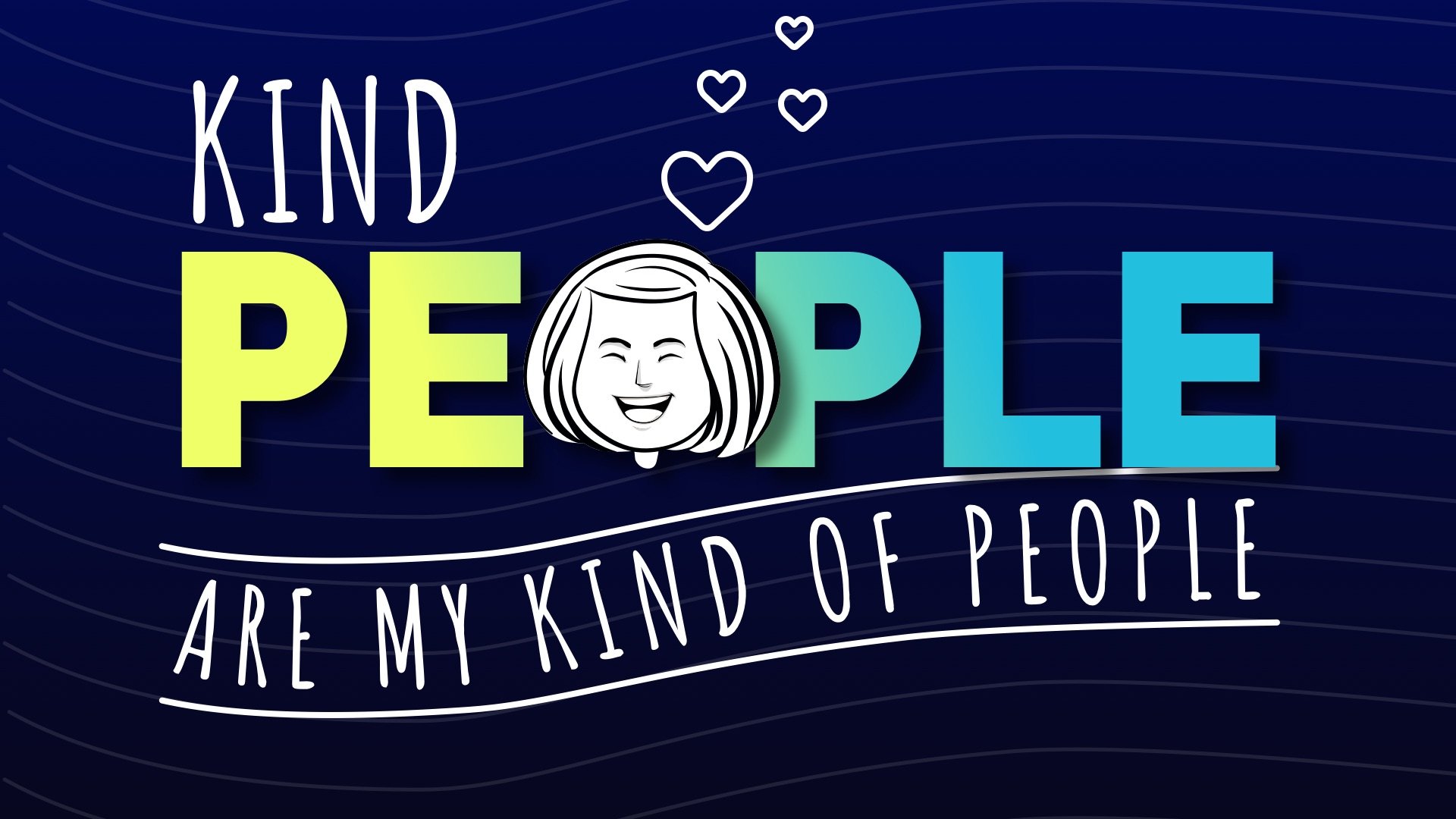 ---
Click below to download 20 free anti-bullying posters for schools
(10 horizontal + 10 vertical)
---
Don't Make Others Feel Small Anti-Bullying Poster
The message of this poster is an important one in anti-bullying programs. Bullies tend to pick on those they deem to be an "easy target". This poster is a great way for teachers to open this conversation with their students.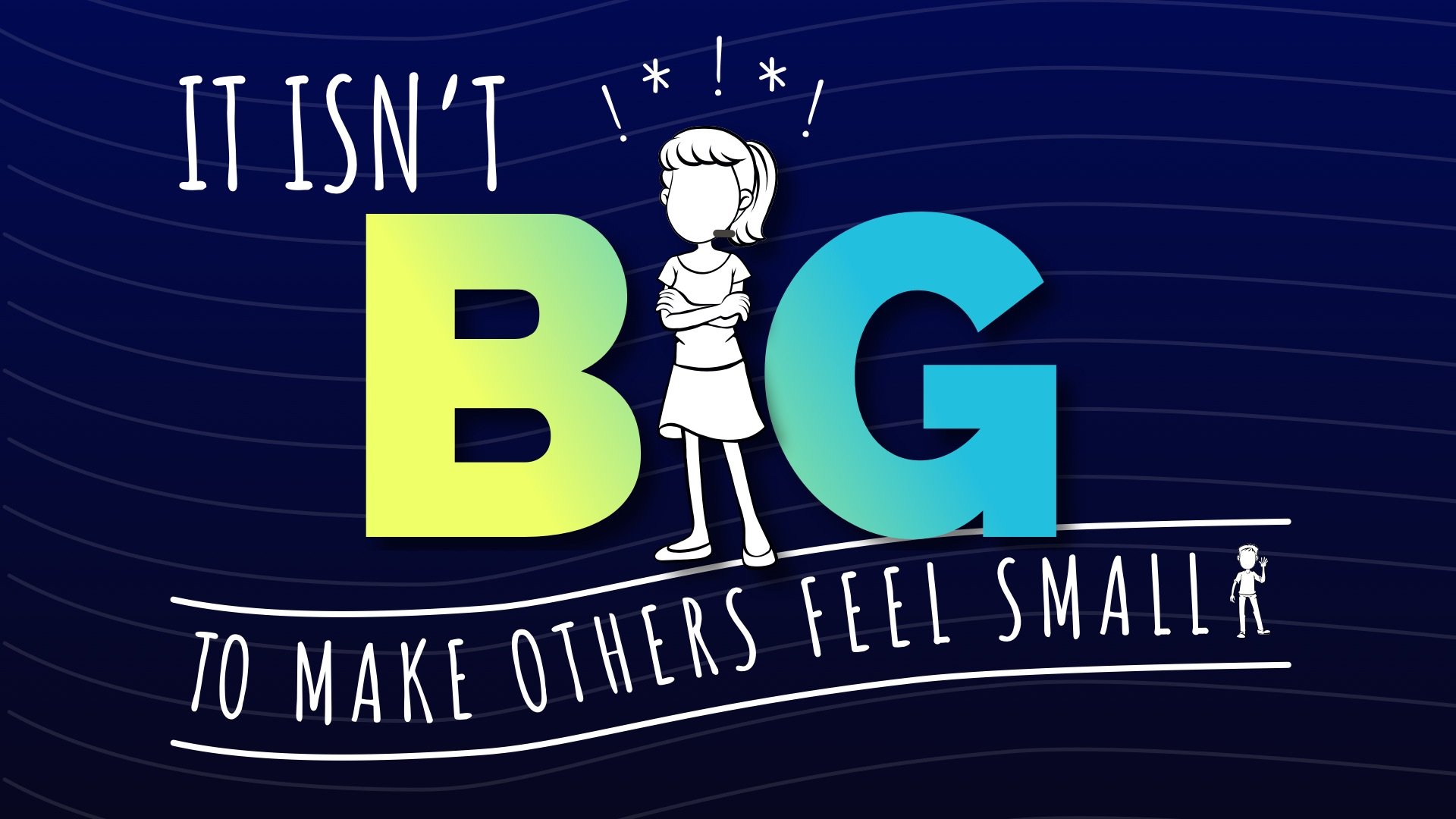 Don't Be Mean Behind The Screen Cyberbullying Poster
This printable poster design is great for doors, windows, hallways, and vertical displays. It also works well for social media platforms like Instagram Stories. Studies have shown that up to 59% of US students report experiencing some form of cyberbullying. For any campaign or program that aims to stop bullying, the messages need to appear where the kids are most likely to see them.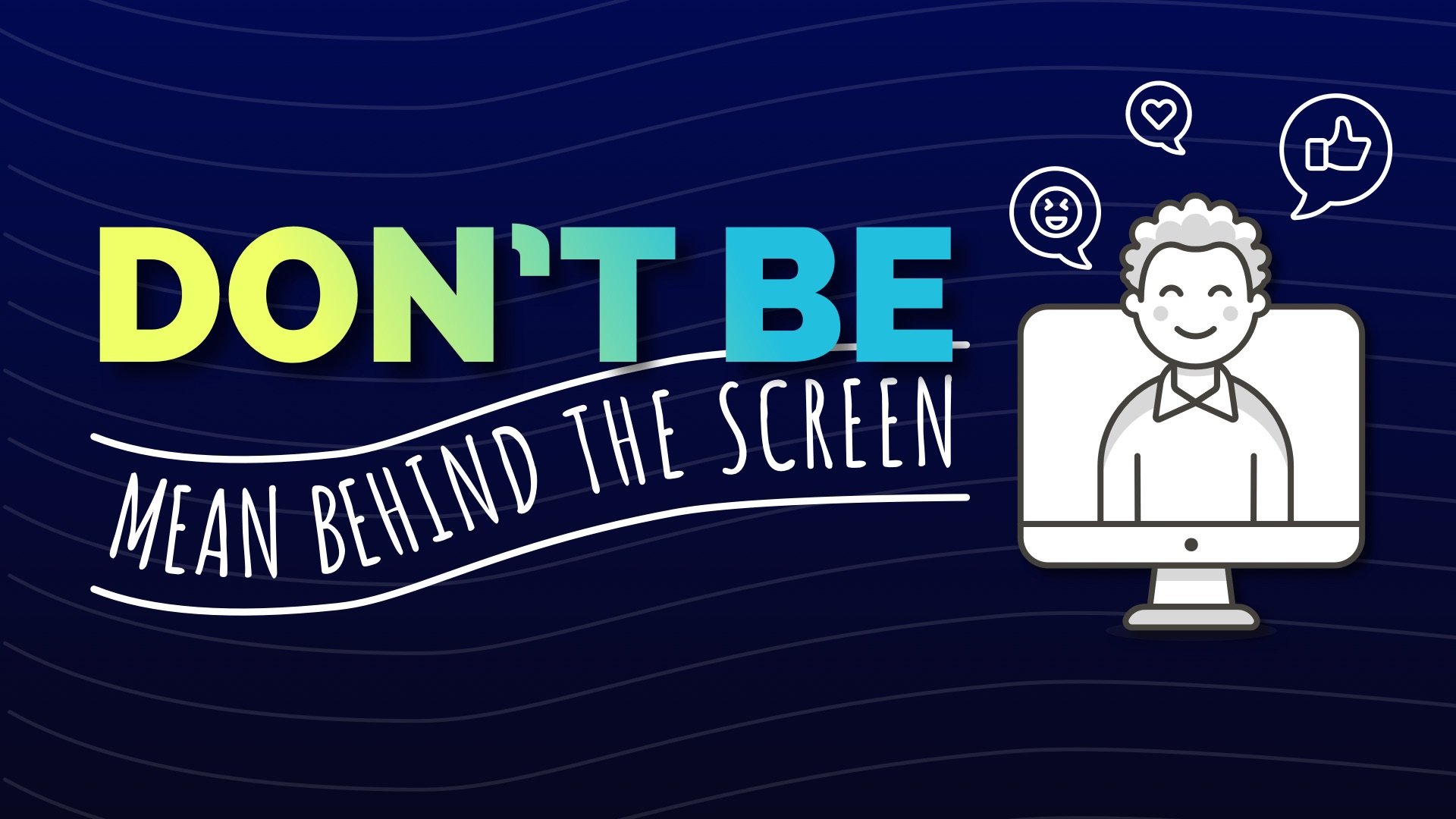 October Is Anti-Bullying Month Poster
If you are in the U.S., keep this poster displayed throughout the month of October when anti-bullying is a key focus. Bullying awareness posters like this one can be used to start the conversation around how to keep kids safe and also what to do in case they witness or experience acts of bullying.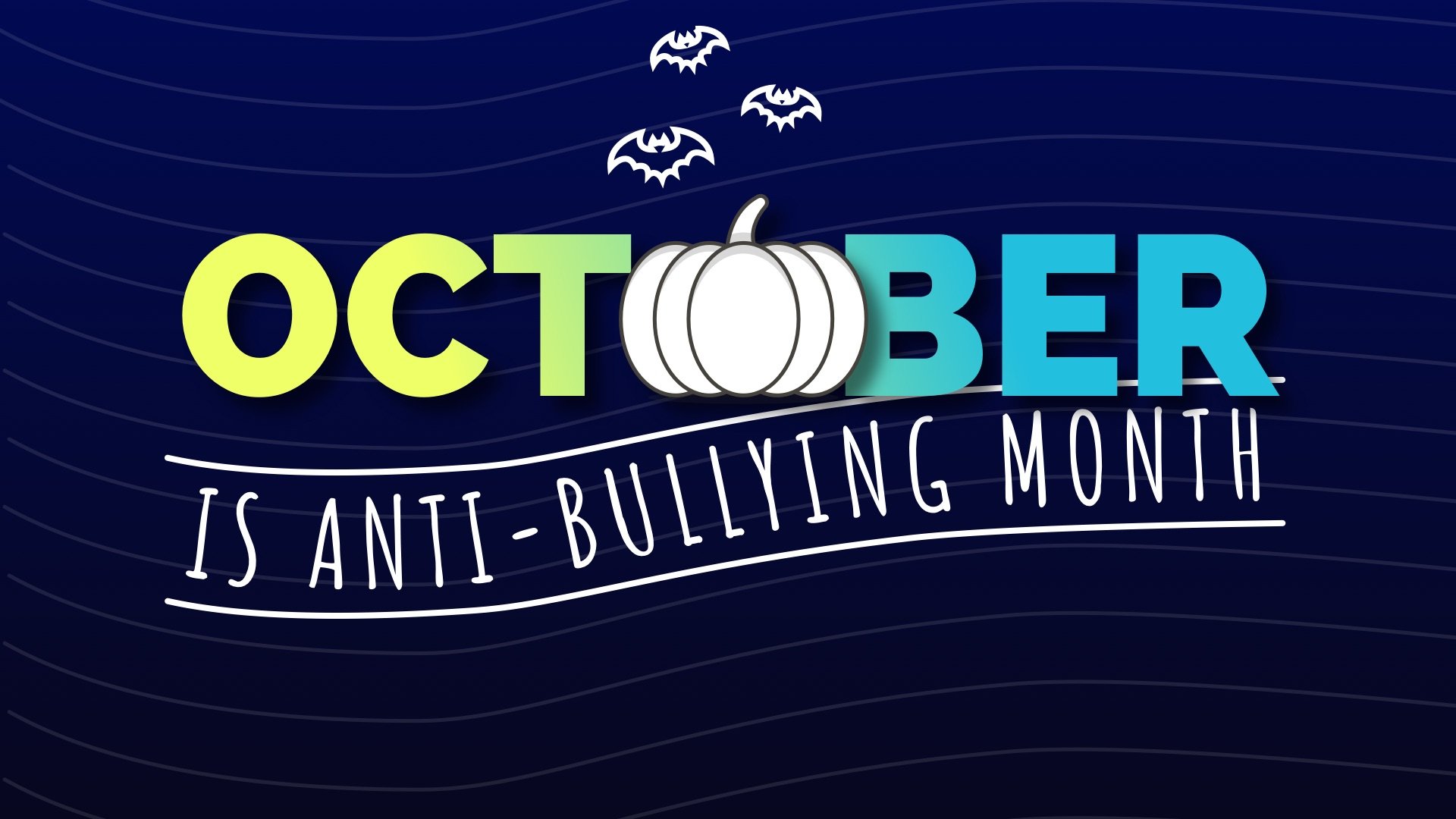 October 14 Is Stop Bullying Day Poster
In the U.S., October 14th is designated as Stop Bullying Day to bring attention to the seriousness of this problem in schools. This poster can be reused each year on your school's website, social media channels, and also in school newsletters or messages to parents. Parents play a key role in addressing this ongoing issue and building their awareness is vital to bullying prevention.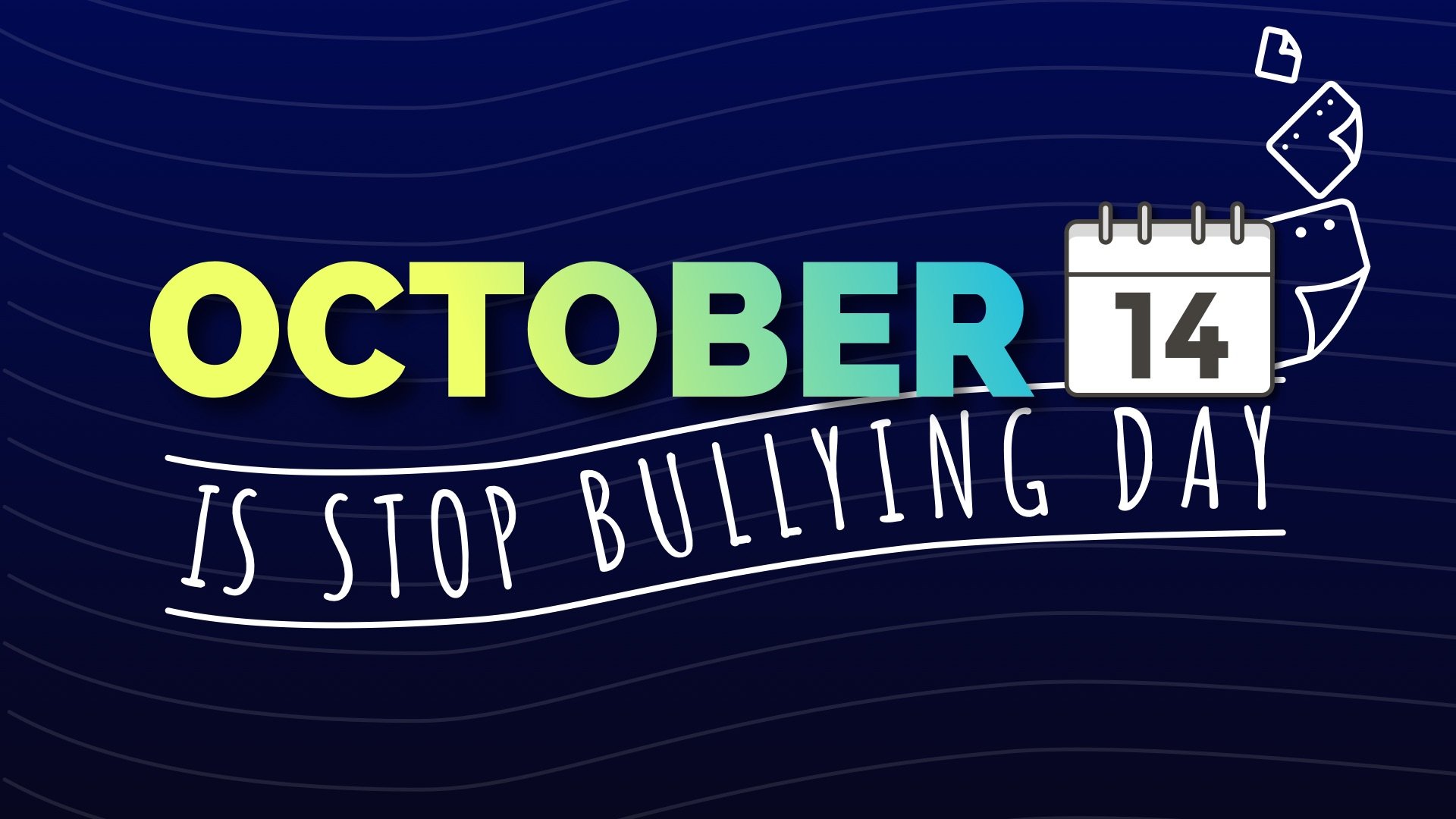 Say No To Cyberbullying Poster
This message applies to even the youngest school-aged children. This year, many schools have adopted online learning models due to the global pandemic, kids of all ages have had to increasingly use digital communication tools to stay connected with their teachers and to keep up with their education. Use this poster to remind kids to speak up against bullying behavior.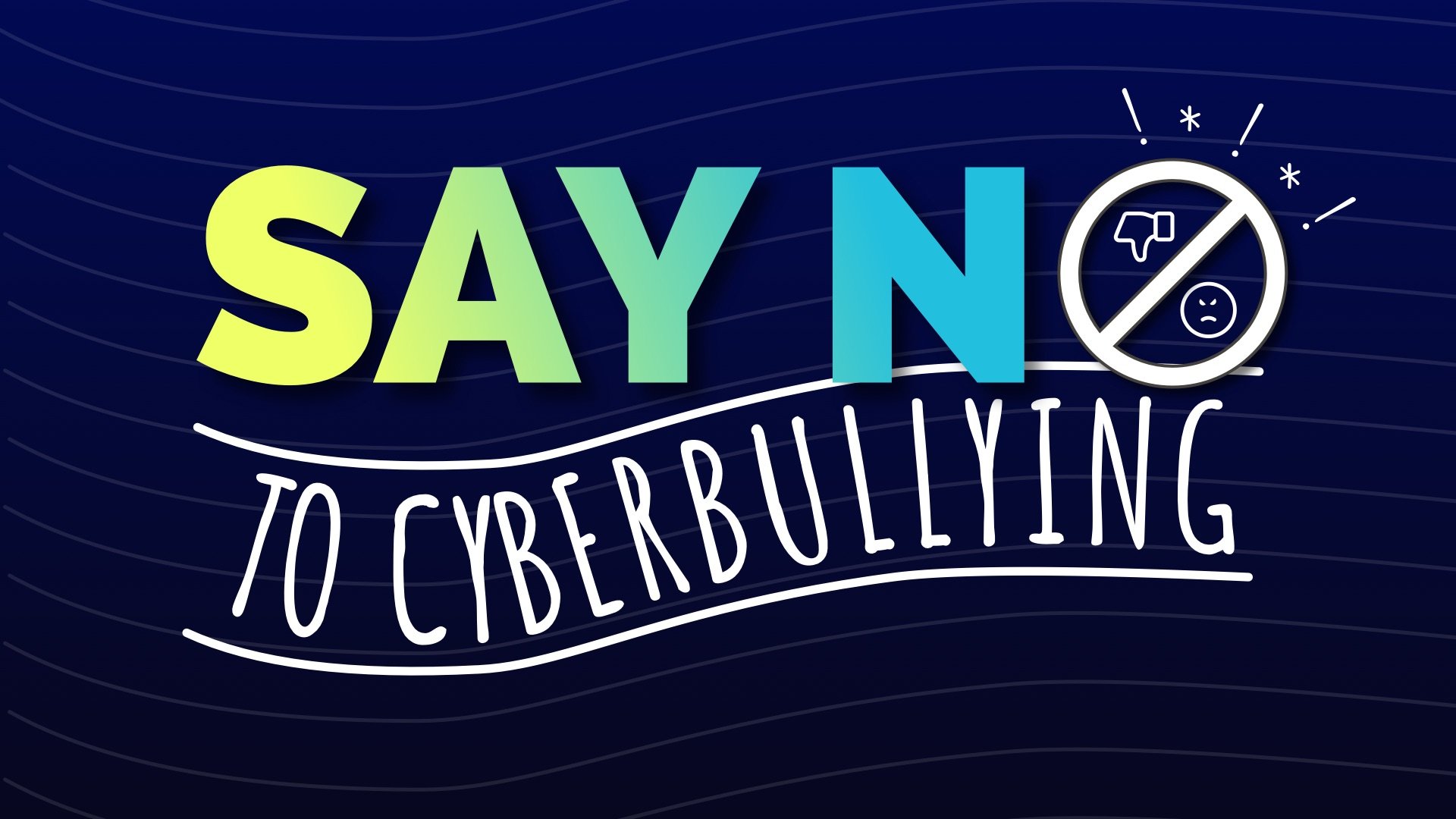 ---
Click below to download 20 free anti-bullying posters for schools
(10 horizontal + 10 vertical)
---
Stop Bullying Now Poster
Send a strong, clear, empowering message to your students to take action against bullying. Anti-bullying signs like this one can be effective in reminding kids that they can do something about bullying - whether that means reporting it to an adult, or bravely stepping up if they witness someone being bullied.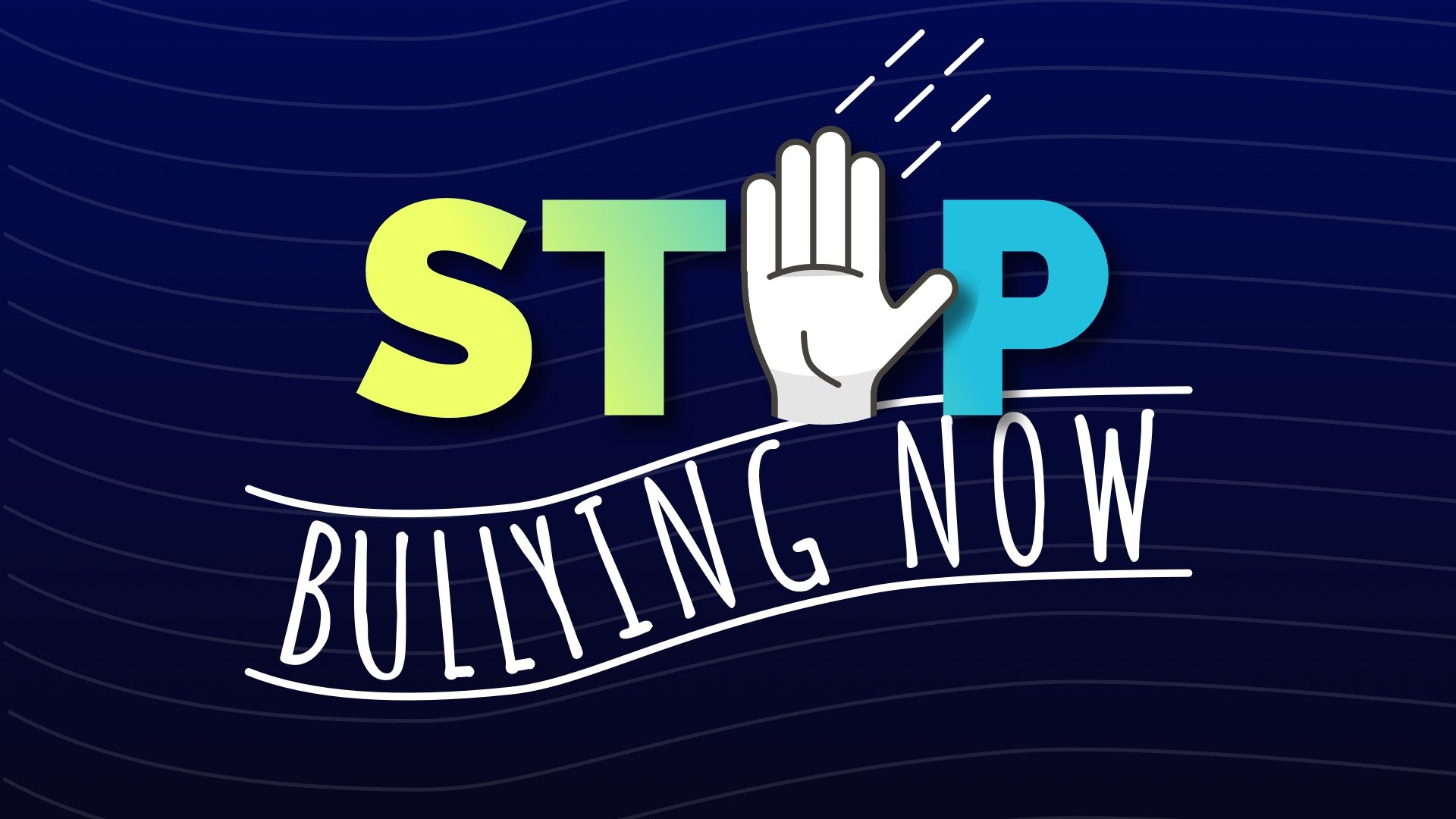 T.H.I.N.K. Before You Speak Poster
This poster provides a clever and helpful way for students to assess their words - whether online or in person. The T.H.I.N.K. framework asks kids to take a moment before speaking and determine whether what they want to say is True, Helpful, Inspiring, Necessary or Kind. These types of actionable reminders are especially helpful in bullying prevention. Parents or teachers can use this T.H.I.N.K. model when talking to kids about their digital citizenship and appropriate behaviors in any social context.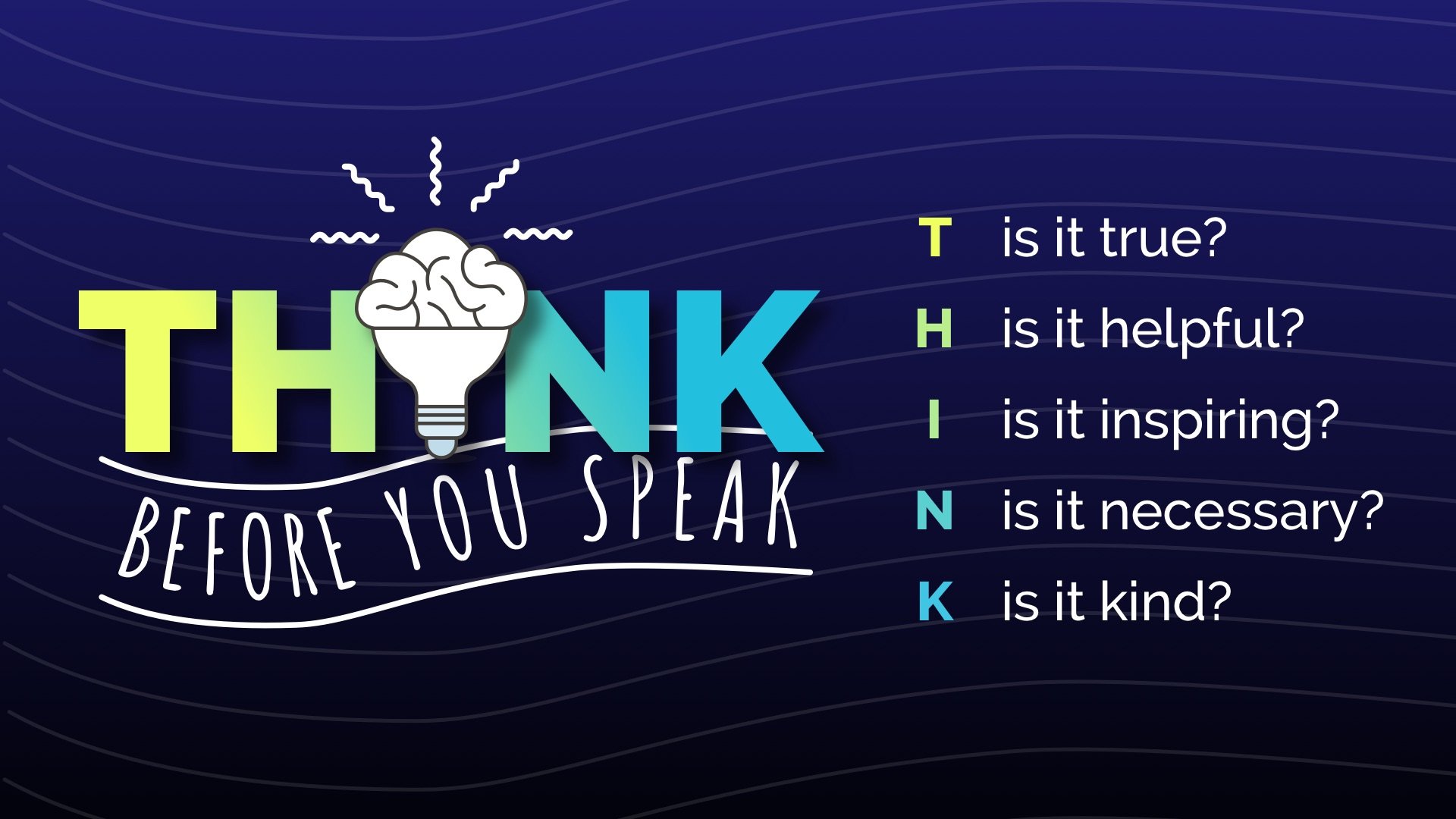 Bullying is a very serious, ongoing problem that schools face. Cyberbullying adds another dimension of complexity to addressing this issue as students' use of online media increases. What we do know is that schools implementing some form of an anti-bullying program can see a decrease in the incidents of bullying by as much as 25%. The evidence shows that when kids know what to do, and are reminded and empowered to do it, positive change happens. We hope these posters will help to support your efforts to keep kids safe at school and online.
Download the full kit of 10 horizontal and 10 vertical printable anti-bullying posters here.
Anti-Bullying Resources for Schools
Bullying prevention is key and involves everyone - teachers, parents and students. If you need additional resources on how to deal with bullying in your school, the links below provide some useful guidance.
U.S. Anti-Bullying Organizations
Stomp Out Bullying
https://www.stompoutbullying.org
No Bully
It Gets Better
The Jed Foundation
Teach Anti-Bullying
https://www.teachantibullying.org
Canadian Anti-Bullying Organizations
PrevNet
Canadian Safe Schools Network
Pink Shirt Day
https://www.pinkshirtday.ca/resources
Stop A Bully
Want poster designs like these all year long? Learn more about how our digital signage software can keep your students engaged, up to date, and in the know.