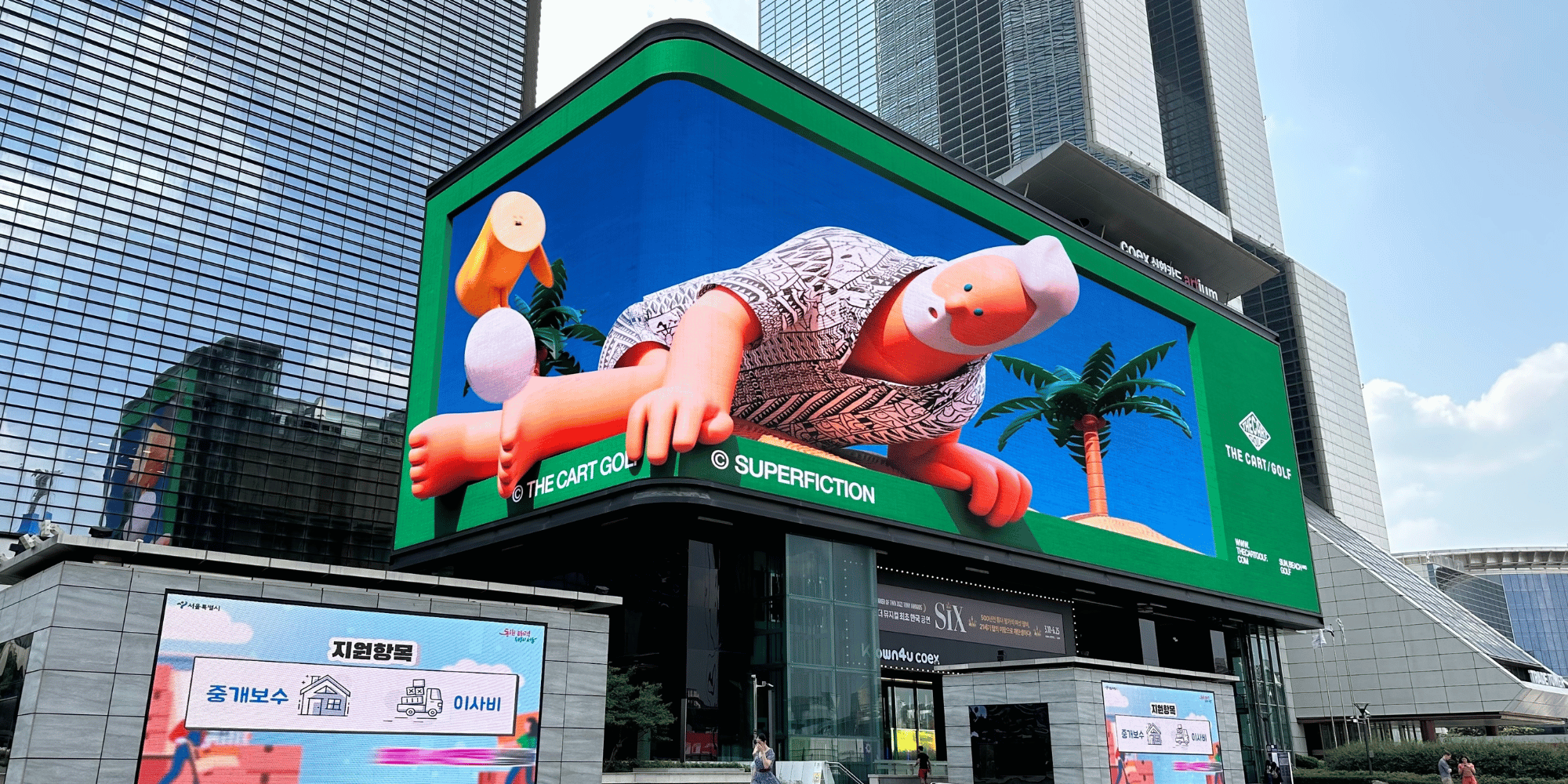 We spend a lot of our time in public spaces, from the transit hubs we go to for our commute to work, the city center where we have our lunch breaks, to the museums, stadiums, or malls where we spend our weekends.
In all of these locations, you've probably spotted a network of digital signs showing you an ad or providing you with important information.
Digital signage is everywhere these days. And when properly utilized in public spaces, they are powerful tools for communication and information-sharing.
What is a Public Info Display?
A public info display is a digital signage screen, interactive kiosk, or video wall that is displayed in public spaces, whether indoors or outdoors. It is used to reach a wider audience for a range of purposes, from public communications and announcements to advertising.
Located in busy places, public displays will deliver short and concise messages and practical information, such as public transport updates, weather forecasts, etc.
Because of their location, public info displays need to be powerful enough for continuous operation and have a robust design that can withstand weather conditions and exposure to water, dust, and dirt. They should also have a bright display to counter strong sunlight and other lighting situations.
Why Have Informational Displays in Public Spaces?
Informational displays situated in public spaces allow business to broaden their reach and communicate to their audience on the streets.
Whether they're walking by, sitting at a nearby coffee shop, or waiting for a ride, these digital screens put them in the right place to consume the information being delivered.
Interactive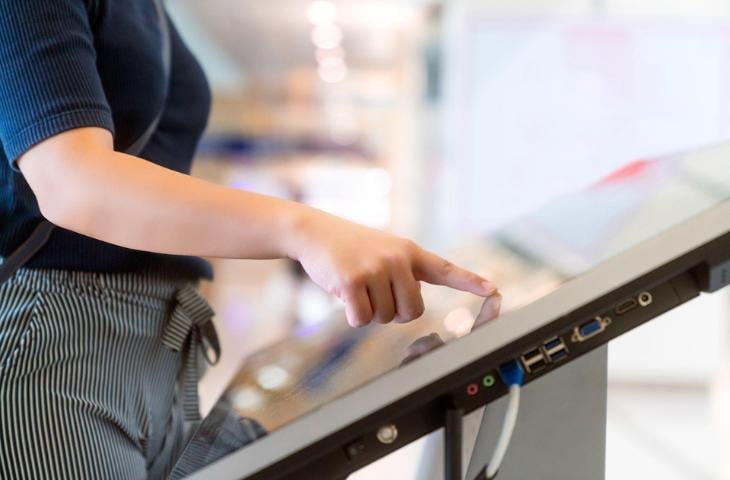 Digital signage located in public spaces can start a real dialogue, facilitating interaction and connection with the target audience. The screen can host an activity for viewers to participate in or incorporate QR codes so they can continue interacting with the brand on social media.
Take for example, the recent "Scream for Ice Cream" interactive digital signage campaign by McDonald's that generated interest and interaction from people passing by.
https://youtube.com/shorts/4Bi3ONOAsZY?feature=share
Advertising
Public digital signage provides brands with plenty of opportunities to market their products and services to a wider audience. When optimized to deliver targeted content at the right time, they can grab the viewer's attention and push them further down the sales funnel.
For example, a digital display located in a busy shopping hub can announce a limited-time offer at a nearby retail store, enticing customers to make an immediate purchase.
Entertaining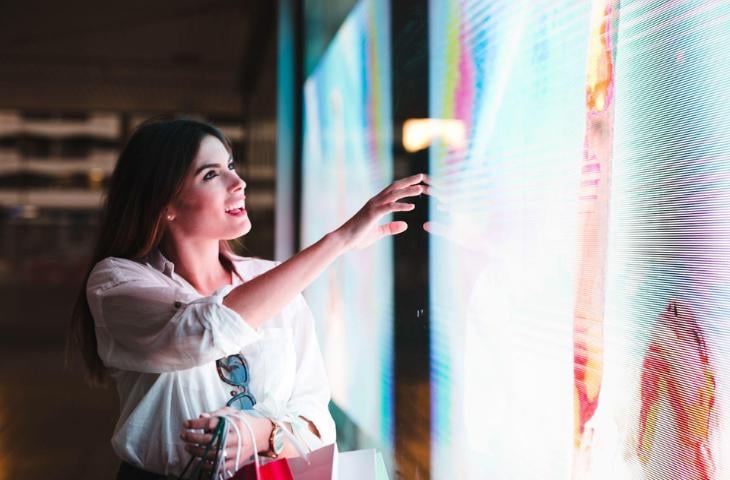 Even in busy public spaces, you can never go wrong with a screen that delivers much-needed entertainment. This is especially helpful in areas where waiting times are rampant, such as transit hubs and public amenity areas.
Engaging
Digital signage in public spaces can engage viewers with short and snappy messages. Whether it's a story about your brand or a promo announcement, a powerful statement can go a long way in capturing the audience's attention and motivating them to engage with the display further.
How to Use Informational Displays in Public Spaces
Digital signage is a fitting addition to any public space. Here are some ways to use it.
City Centers
Digital signage in a busy city center can target different types of people depending on the time of day. From providing weather information and delivering news headliners or announcing events and advertising a product, highly optimized and visually appealing public signage screens can relay any message effectively and efficiently.
Transport Hubs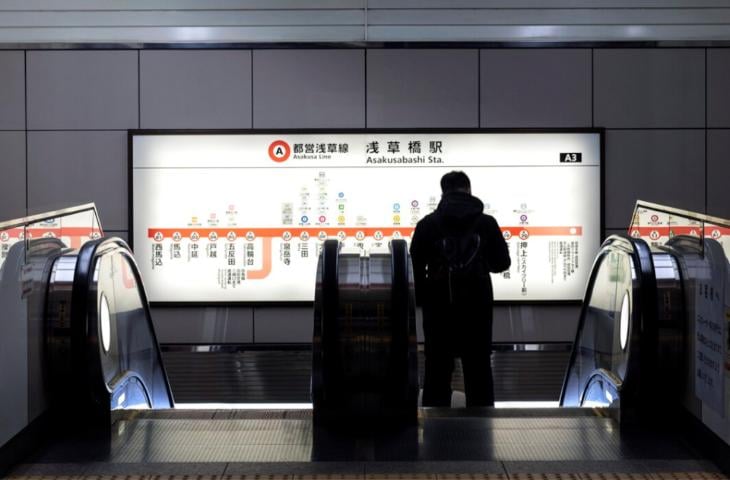 Digital signage screens find crucial applications in transport hubs, providing information about wait times, transit schedules, or other important operating announcements. Public info screens applied in these locations can serve advertising, entertainment, and informative purposes, ultimately improving the traveler's experience.
Leisure Facilities
Leisure facilities like museums, stadiums, trade shows, and shopping malls can also benefit from informational displays. Whether used to communicate event or admission information and announce operating schedules, serve as wayfinding solutions, or made to facilitate interactivity and engagement, they can help personalize and enhance the visitor's experience.
Other Public Facilities
Digital signage screens can also serve an array of purposes in public facilities like government offices, educational institutions, and healthcare clinics. From greeting visitors and providing important information to creating a source of entertainment to minimize perceived wait times, digital signs can be valuable in streamlining operations, managing queues, and enhancing visitors' experiences in our public offices.
Set Up Public Info Displays With Rise Vision
Digital signage is a valuable marketing and communications tool. When positioned in high-traffic public spaces and optimized with snappy and attractive content, you can maximize visibility and engagement and effectively relay important information to your audience.
Ready to display your digital signage content in public spaces? Start with powerful digital signage software like Rise Vision. Get a free demo to learn more about our solution.