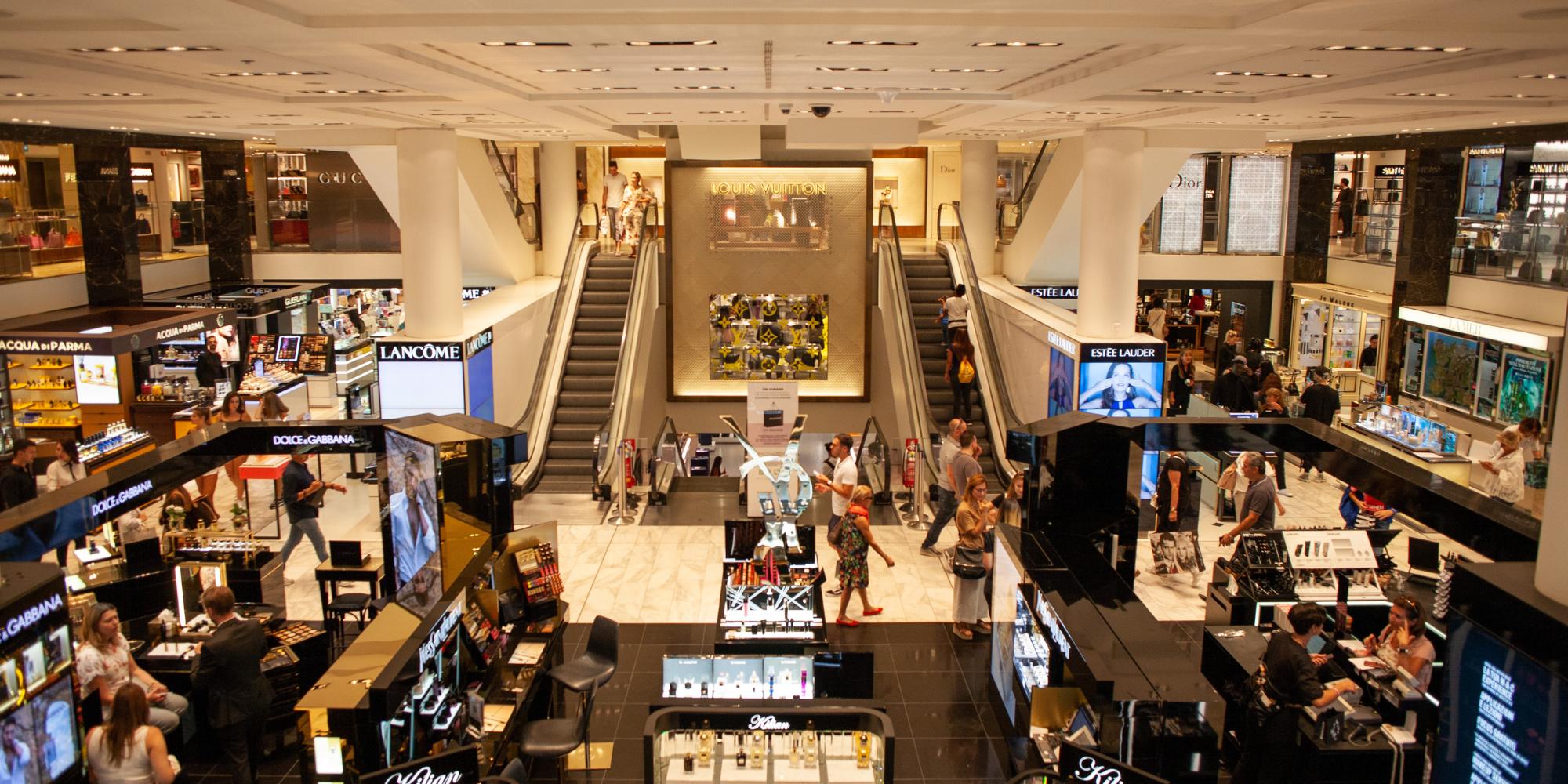 Shopping malls are staples in any city. Offering everything the average consumer needs, from dining to leisure and shopping, malls see high foot traffic every day. But even if thousands of people set foot in your mall every hour, it doesn't always convert to profit for you and your retail tenants.
This foot traffic needs to translate into sales to give your shopping mall a competitive edge. While offering more amusement activities and live entertainment is a common solution, modern shopping malls are beginning to think more innovatively, leveraging technology to achieve their sales targets and create better experiences for mall-goers.
Digital signage is one solution that's gaining significant traction in the industry. By displaying content that attracts and influences consumer behavior, shopping malls are able to take advantage of the foot traffic they receive and convert visitors into paying customers.
Benefits of Digital Signage for Shopping Malls
Digital signage is a marketing and communications platform. Through LCD, LED, or projection screens, businesses can display dynamic moving content that communicates their message.
Because digital signs allow the utilization of graphics, videos, animation, and other forms of visual media, they are able to catch a viewer's attention in seconds. This makes them more effective than traditional signage in communicating messages and driving the intended results.
Digital signage has found a permanent place in the retail industry, with shopping malls and retail stores taking advantage of the technology to entice shoppers and increase sales. In fact, studies show that retail is the fastest-growing industry for digital signage networks.
Shopping malls that have adopted digital signage have seen tremendous conversions. According to data, 8 out of 10 customers have entered a store after being attracted by a digital sign. And 68% are likely to purchase a product advertised on a digital screen.
While the positive impact of digital signage on sales cannot be doubted, this solution also benefits shopping malls and their consumers in other ways.
Advertising for Retail Stores
The high volume of traffic a shopping mall receives makes it a great location for maximum ad visibility. Even more beneficial is that the audience, mall goers, are ready to spend, making ads all the more effective in converting viewers into paying customers.
Having digital signage in a shopping mall gives retailers a platform to market their brands and introduce their products in an eye-catching manner, bringing more traffic into their stores and increasing their sales.
Fresh Content
Shopping malls aren't very dynamic in nature. The stores, amenities, and leisure opportunities are the same every day, save for some special events or activities that take place every now and then.
Digital signage allows malls to create a new experience for customers every time they visit. By allowing content to be changed and updated in real-time, there's always something new to engage and attract mall-goers.
https://www.youtube.com/watch?v=M8Ro3bZ3WoM
Personalized Retail Experience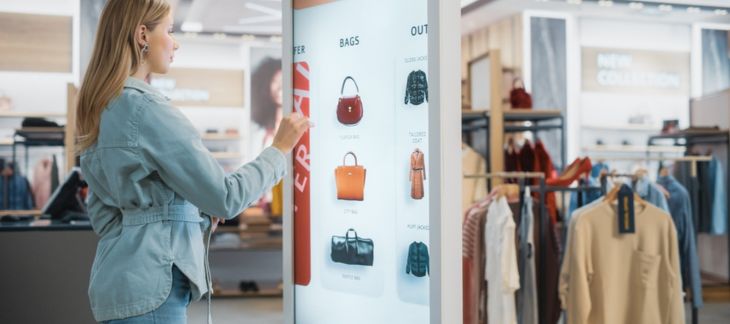 The modern-day consumer is demanding a more personalized experience when interacting with a business or service. In fact, studies show that 44% of consumers say that if a store isn't personalized to their needs and wants, they will take their business elsewhere.
Digital signage technology has evolved over the years, now being able to offer features that create a personalized experience for customers. There are interactive screens that allow users to navigate the content and pave their own journey, learning about products they're interested in or facilitating self-service in-store.
Valuable Data and Insights
Digital signage analytics give shopping malls unprecedented insights into their visitors and their behaviors. There are technologies that pool content about viewer demographics, dwell time, and screen engagement, among others.
This data allows shopping malls to measure the performance and impact of their content, shaping informed decisions about how to improve or reshape their marketing and communications strategies.
Wayfinding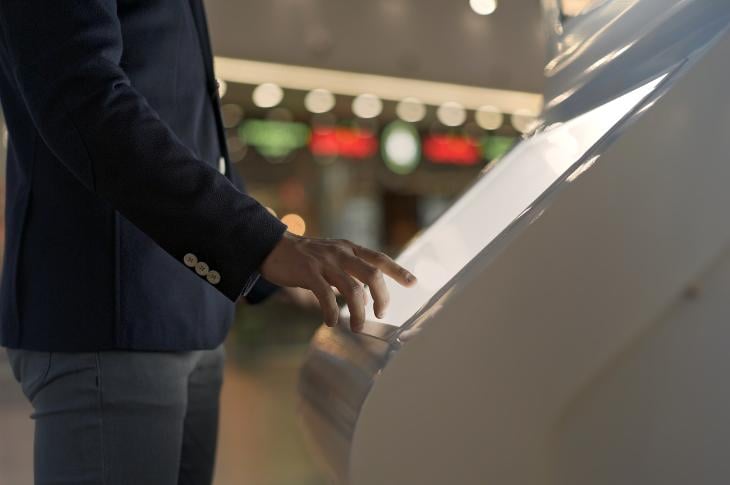 Getting lost in a mall is common. With the large floor area and the volume of stores, it can be difficult for visitors to find their way around. Shopping malls do recognize this, which is why we've been seeing them install interactive kiosks that provide a map of the entire facility.
A digital alternative to an information hub, wayfinding kiosks can help visitors navigate the mall with ease — they simply have to type in where they want to go and the screen will provide them with a route to get to their destination. This not only improves their shopping experience but also takes the task of providing directions off of your staff's shoulders.
Digital Signage Content for Shopping Malls
The benefits of digital signage are just as good as the content you show on your screens. Here are some content ideas for your shopping mall displays.
Digital Mall Directory
Help your visitors navigate their way around the mall with a digital directory strategically placed in mall entrances or high-traffic locations. Aside from wayfinding, this also provides you with an opportunity to introduce what else you have to offer, from your customer service stations to current sales and events.
Real-Time Information
Communicating with mall-goers isn't an easy prospect, especially with how many of them there are and how much they're scattered around the mall. In case you need to provide urgent information, printed collaterals simply won't cut it.
Digital signs, on the other hand, enable you to provide mall-goers with information in an instant. With a couple of clicks on your digital signage software, you can deploy important notices like your operating hours, parking fees, or safety announcements in eye-catching graphics that are hard to ignore.
Image Gallery
The human brain is made for visual processing, which is why people are more responsive to images than text and can recall them 65% better. That means you should be leveraging the power of visual media in your marketing strategy.
Digital signage gives you the leeway to attract your audience with stunning visual media. An easy way to do this is to share image galleries that showcase products or offerings from your retailers and organize them in a neat playlist or showreel for your audience to peruse.
Social Media
Social media marketing is a great way to gain traction online and attract people to your shopping mall. You can maximize your online marketing efforts by bringing them to the physical world.
Displaying your social media feeds, whether Twitter, Instagram, or Facebook on your digital screens is a novel way to connect with mall-goers and increase both your online and offline footprint. You can even live-stream your YouTube videos to create more immersive experiences.
Web Page Display
If you have stunning content on your website, why not show it off on your digital screens? This saves you time in content creation and brings more attention to your online presence. Integrating web pages into your digital signage network is quick and easy, so long as you have good digital signage software.
Convert Traffic Into Revenue with Shopping Mall Digital Signage
Maximize the traffic in your shopping mall by using digital signs to attract your visitors, improve their shopping experience, and convert them into paying customers. If you're ready to invest in digital signage for your shopping mall, start a free trial of Rise Vision's software today.