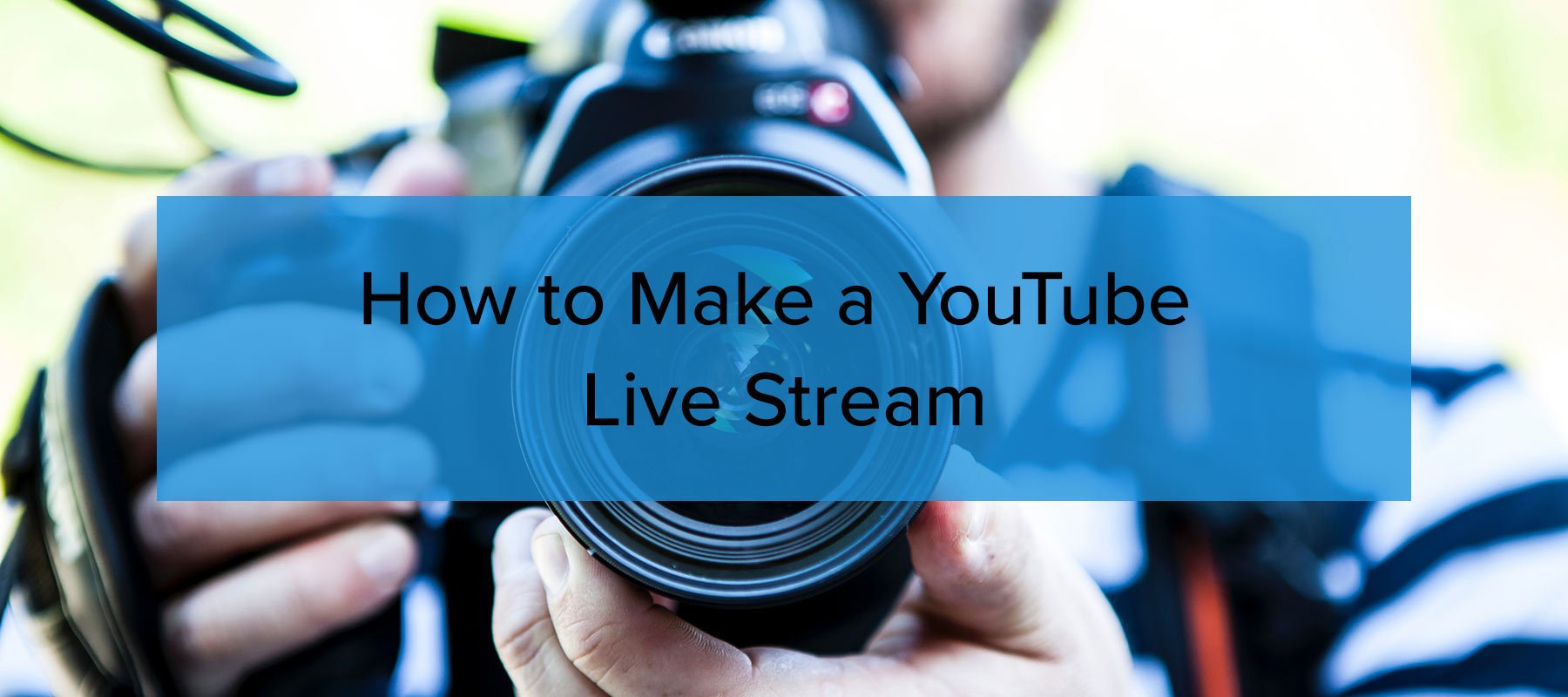 Live streaming has risen to the top of the social media hierarchy, and streaming is more in demand than ever. With live streaming, you can broadcast morning announcements, sporting events, and schoolwide emergency broadcasts. And you can stream it all to your digital signage.
Digital signage in a classroom setting can display your morning announcements, emergency alerts, and other updates. And you can use your existing interactive flat panel displays or wireless presentation systems to display the content when teachers aren't actively teaching with them.
One very effective way to live stream is through YouTube. It's still one of the most popular streaming sites, and its popularity has increased exponentially in the past three years. Think you want to join the ranks of YouTube streamers?
It's easy to get started. Here are six simple steps to creating your first YouTube live stream. (You've got this!)
1. Start Your Channel
First, go to YouTube, log in, and create a channel. If you don't already have a user profile on YouTube, now's the perfect time to get one. They're free.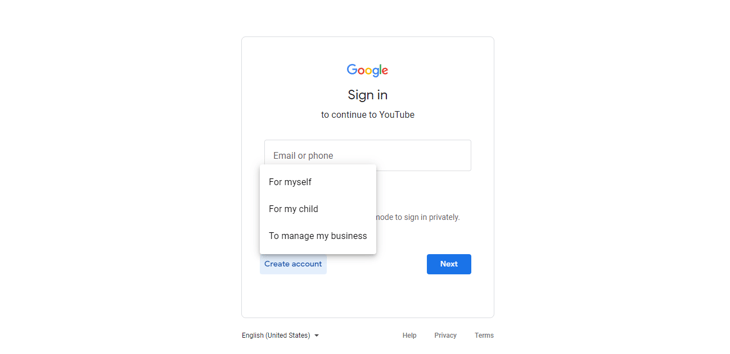 Next, they want you to name your channel. (Don't worry, you can change it any time. Got a name?)
See the little camera icon in the upper right? When you hover over it, the word "create" appears. Click on that icon.
You have two options. "Upload video" or go live. Click on "go live."
The next screen says, "live streaming isn't available right now." and then there's an icon below that says, "enable." Click on enable. 2. Verify Your Phone Number
A box appears that says, "gain access to this feature." and then below, "To access live streaming on desktop, first verify your phone number." You can either close or verify. Click on verify.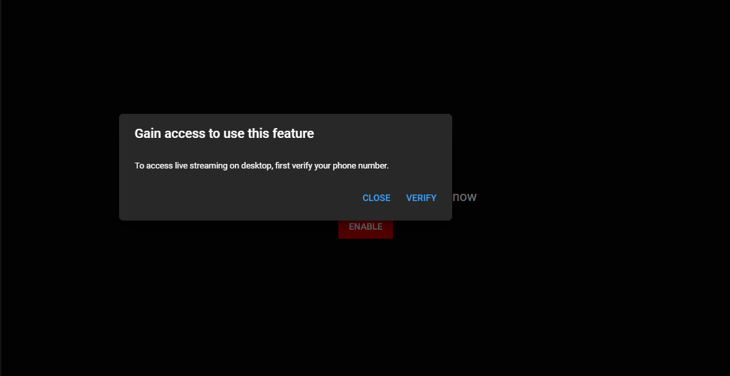 They want to make sure you are a real YouTube creator and not a robot on the next page. They give you the option of 1) a text message or 2) an automated voice message.
They also ask you to select your country and enter your phone number. After doing that, click "get code."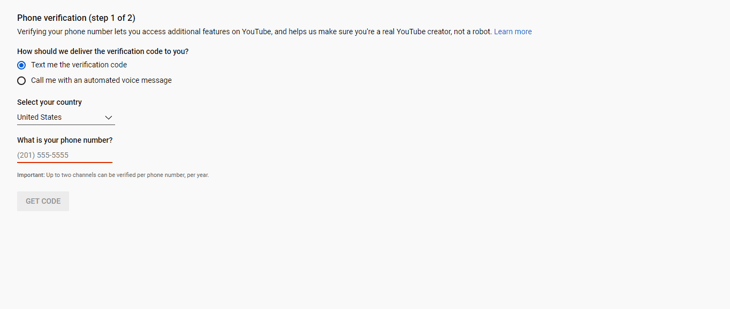 Enter your 6-digit authorization code. On the next page it says, "congratulations! Your phone number is now verified.
When you go back to your streaming channel, it says, (on countdown mode) "only 23:59:59 until you can stream. You requested streaming access on (this date) at (this time). Once it's available on your channel, you can schedule streams or go live instantly."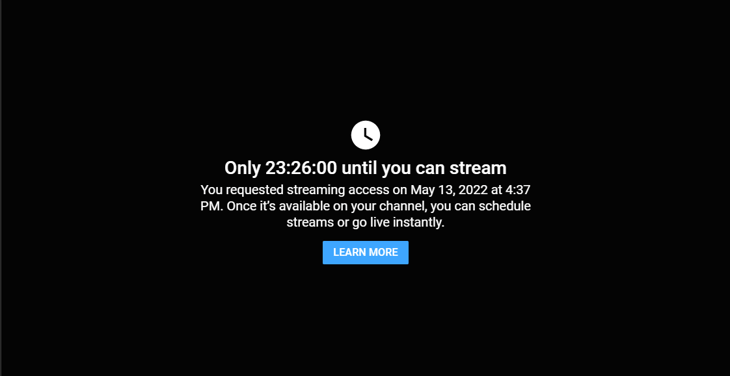 3. Choose Your Device
If you want to stream from your mobile device, you'll need 1,000 followers. You can use handheld or selfie sticks, tripods, easels, phone stands, etc., for simple hands-free use.
Until you have 1000 followers, stream from your computer's webcam. No matter how you choose to stream, you can start as soon as your 24 hours are up.
4. Choose Your Encoder
Use an encoder. Encoders compress files to help them stream efficiently so that you can focus on high-quality files rather than worrying about the size.
Since streaming media is a "unidirectional transmission," it sends data from the origination site to the visitor's computer without storing data on the visitor's drive. It converts data from one signal or form to another. Basically, it connects the space between YouTube and your video.
If you stream gaming, online schooling, business meetings, sports, concerts, Q&A sessions, or overlays, then an encoder is for you. Plus, you can use hardware like cameras, microphones, and pre-amps. (Pre-amps are electronic devices that look somewhat like an amp, but aren't. Instead, they boost to line level the low-level signals from things like tape players, cd, or record players.)
The cost of encoders ranges from free to almost $20,000 for a professional one. No kidding. Let's look at some options that won't break the bank.
5. Plan Ahead
Create a private or unlisted stream before going public. This way, you can test out your sound and look to ensure you've got what you want. In addition, it helps you feel more comfortable before, during, and after camera time.
Remember to let your audience know when you're going live! They can't watch if they don't know when.
Here's an important tip. Your streaming content must follow YouTube's Community Guidelines and Terms of Service. These rules define what is and isn't allowed on YouTube.
6. After 24 Hours
You've just waited the 24-hour waiting period, and now it's time to broadcast. What's next?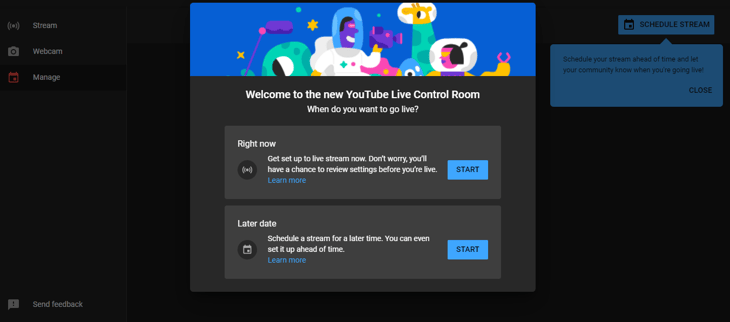 It gives you two options. You can go live now or schedule your live stream for later and set it up ahead of time.
Let's say you've decided to go live right now. Click on the "start" button for "right now" and move to the following prompt.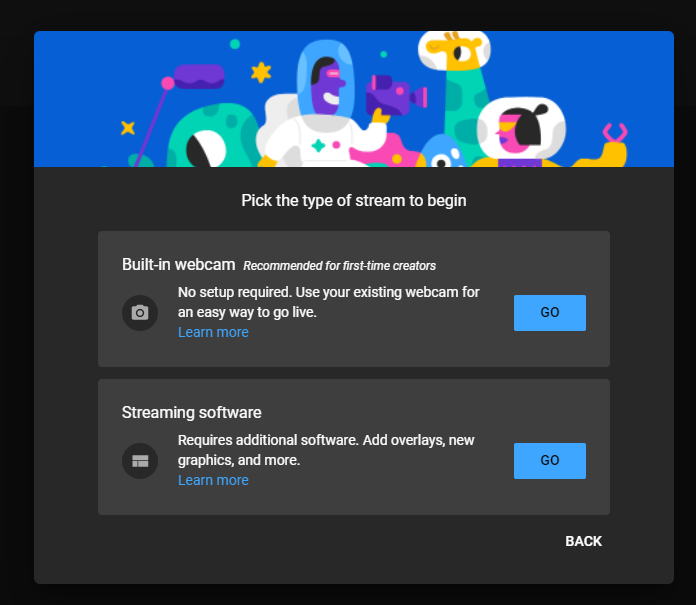 Are you using a built-in webcam or streaming software? Since this is your first time, you've chosen to go with the webcam. We're going to keep it simple, right? We'll save the extra stuff for later.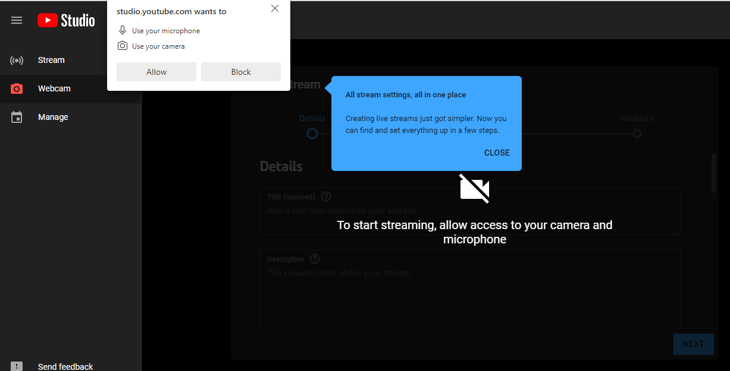 Now YouTube Studio asks permission to use the camera and microphone. They're making first-time streaming as easy as possible.
Details for creating your stream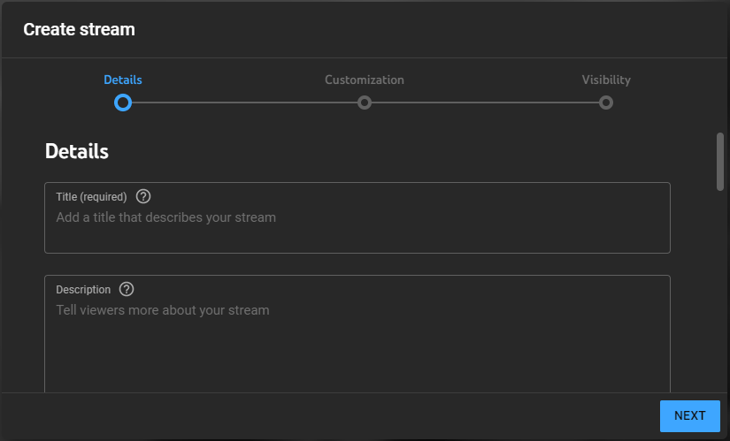 Go ahead and give your video a name that describes your stream, and then tell everyone what it's about. What are you going to say to them? Scroll down before that "next" button.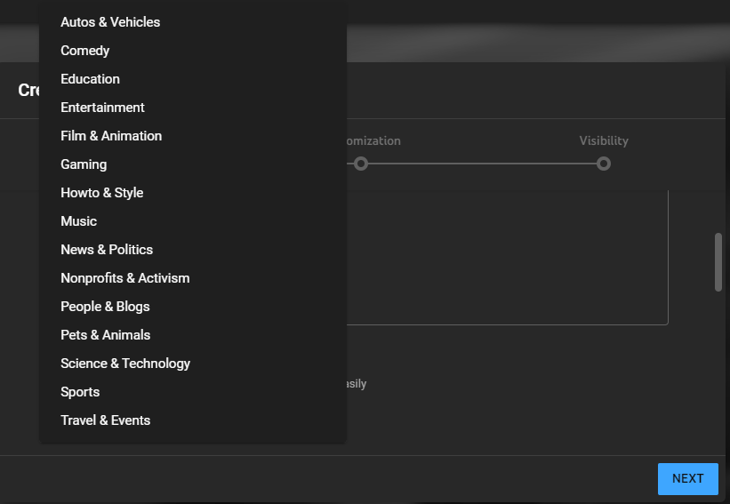 Choose a category for your live stream.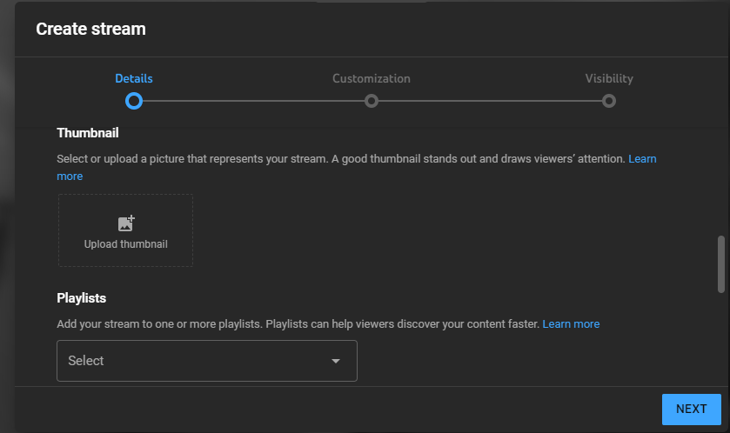 You can even upload a picture and add a playlist.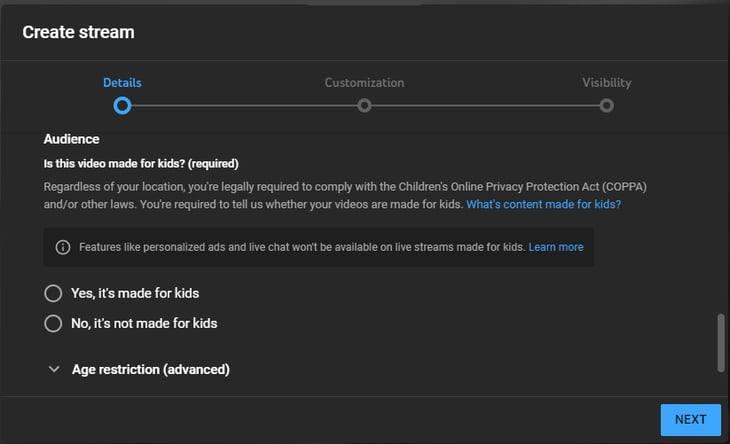 Who's your audience? Is it safe for children to watch?
You're almost there! Scroll down a little more.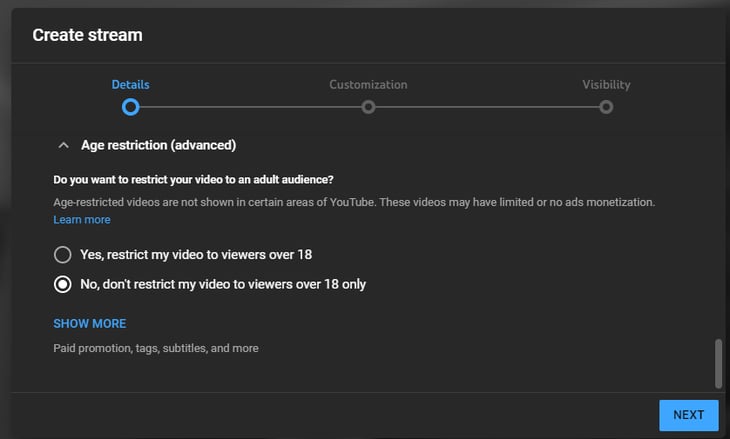 Are you age-restricting this? Obviously, not all videos are suitable for children under 18 years. Click on the "show more."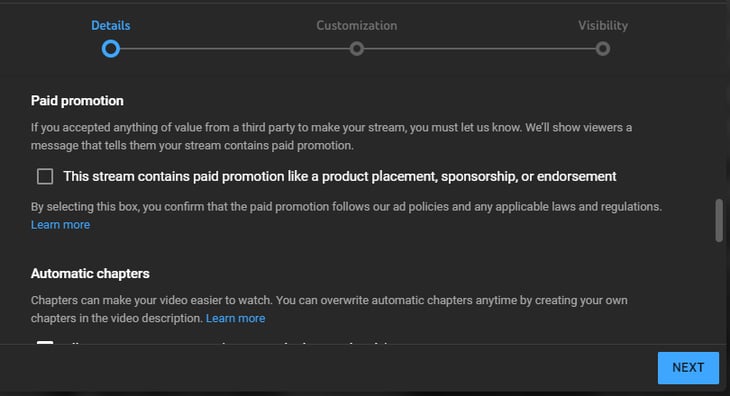 Are you advertising anything during, before, after, or between your video? Make sure to check the paid promotion box if so. YouTube will let your viewers know before they click to watch.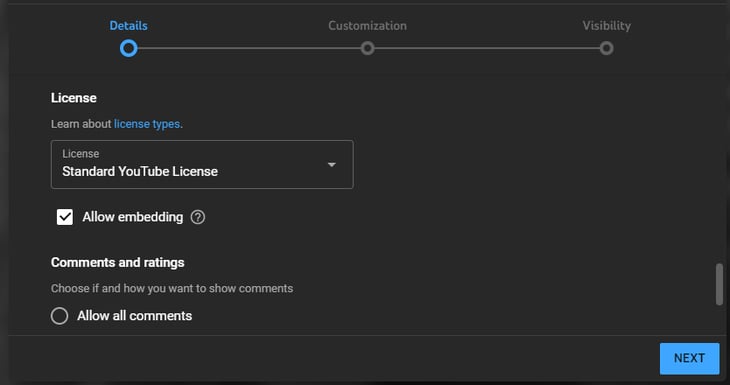 Unless you have a creative commons - attribution, just leave the license as it is.
Do you want to allow embedding? If so, then click the Allow embedding checkbox.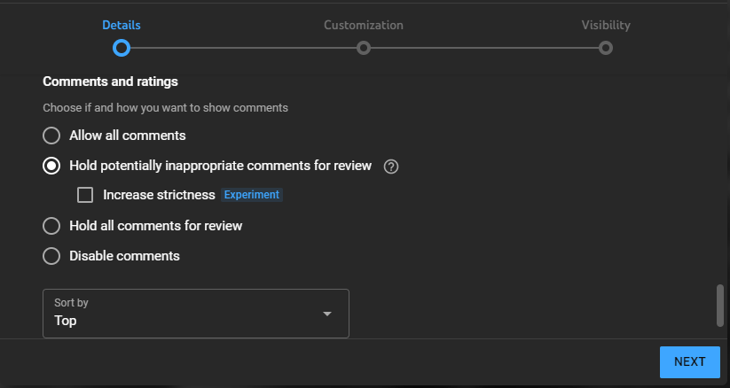 How do you want your comments listed? Do you want questionable comments held back? Maybe you would rather read every comment before showing the public. You also have the choice to disable comments. You can also sort your comments by the best or top comment or by recent.

So that's all your details. Now you can move on to customization.
Customization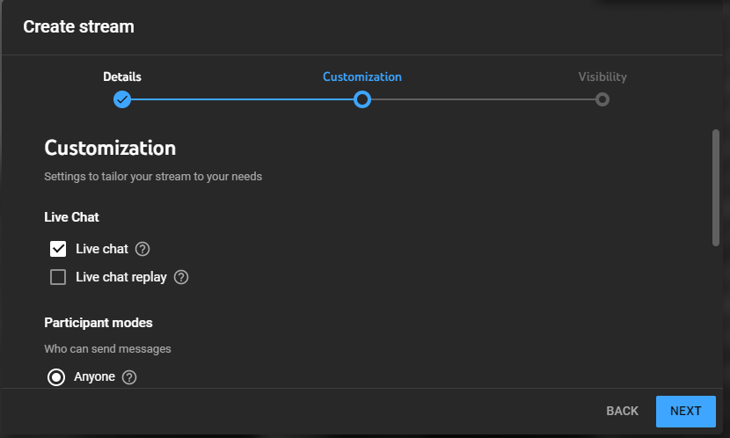 In customization, you can choose the live chat and the live chat replay (allow viewers to see the live chat in action if someone decides to watch the video after the broadcast has ended), if you like. Or, no chat at all.
You also have participant modes so that anyone or just the subscribers can send messages.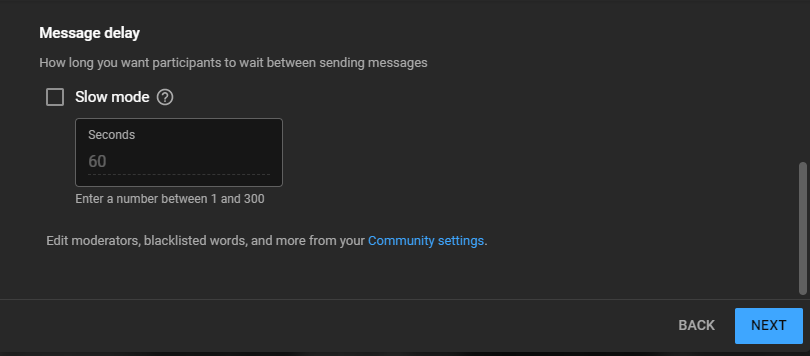 How long should the participants wait between sending messages? This can help make your messaging more manageable. Choose the timing, between 1 second and 300 seconds (5 minutes).
Community Settings
You can add moderators, approved users, hidden users, and live redirects in your Community Settings.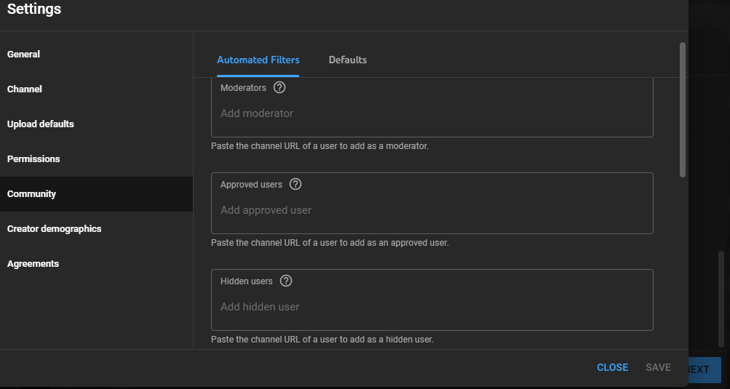 Add moderators, approved and hidden users in your community settings.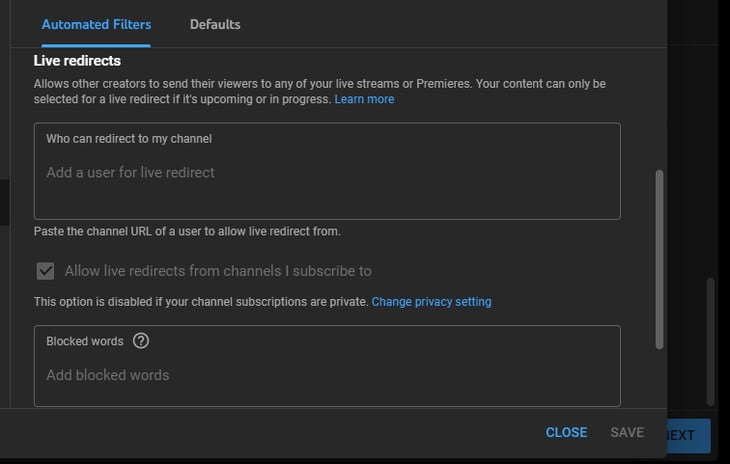 Use live redirects. A live redirect is where someone sends their viewers to your live stream if it's upcoming or in process.
You can even block words you don't want used:

Block links so that you can review them before they are published. This prevents others from using your live stream for their advertising or spamming.
Visibility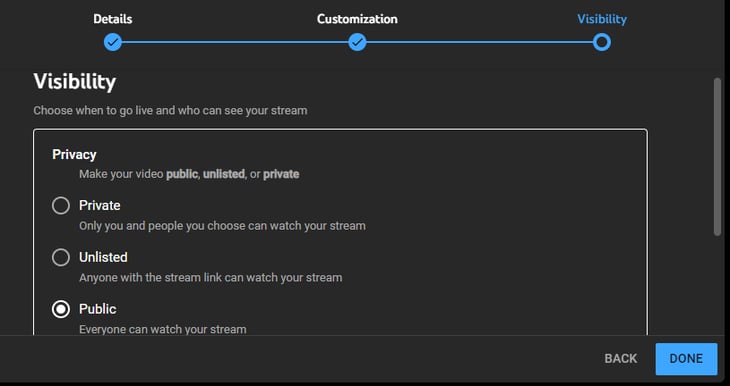 Who can see your stream? Is this for a small group of people, or will everyone watch it?

When do you want to go live? You have the option to choose the date and time.
Click "Done," and next is to preview your stream and if that's okay, click on "Go Live."
You're ready to start streaming. You've got this!
Want to know more? Click on the link to read more about education combining technology in the classroom!
How to Share Your Live Stream to Digital Signage
Here's how to share your live stream to digital signage:
1. Use the Rise Vision Playlist Template Template Details.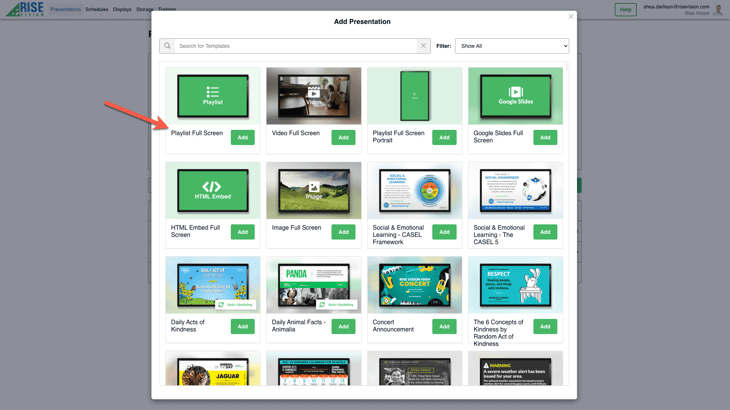 2. Select "Playlist" in the left menu.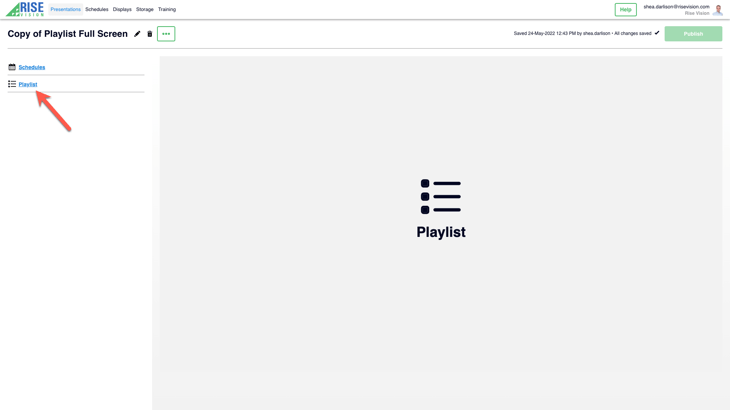 3. Select "Add" and "YouTube".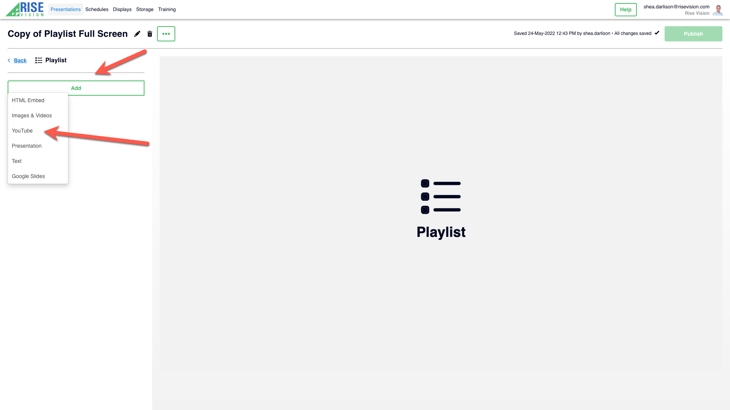 4. Enter the URL to your YouTube Live Stream and click publish.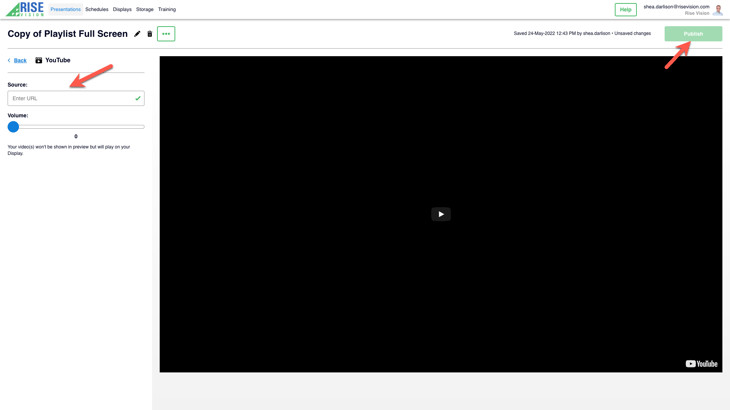 5. Schedule the playlist presentation to your displays.
Ready to Get Streaming?
Sharing daily announcement live streams, emergency alerts, and other important updates to your interactive flat panel displays and wireless presentation systems in classrooms is a great way to keep your whole school informed.
Want to know more? Check out our signage solutions.