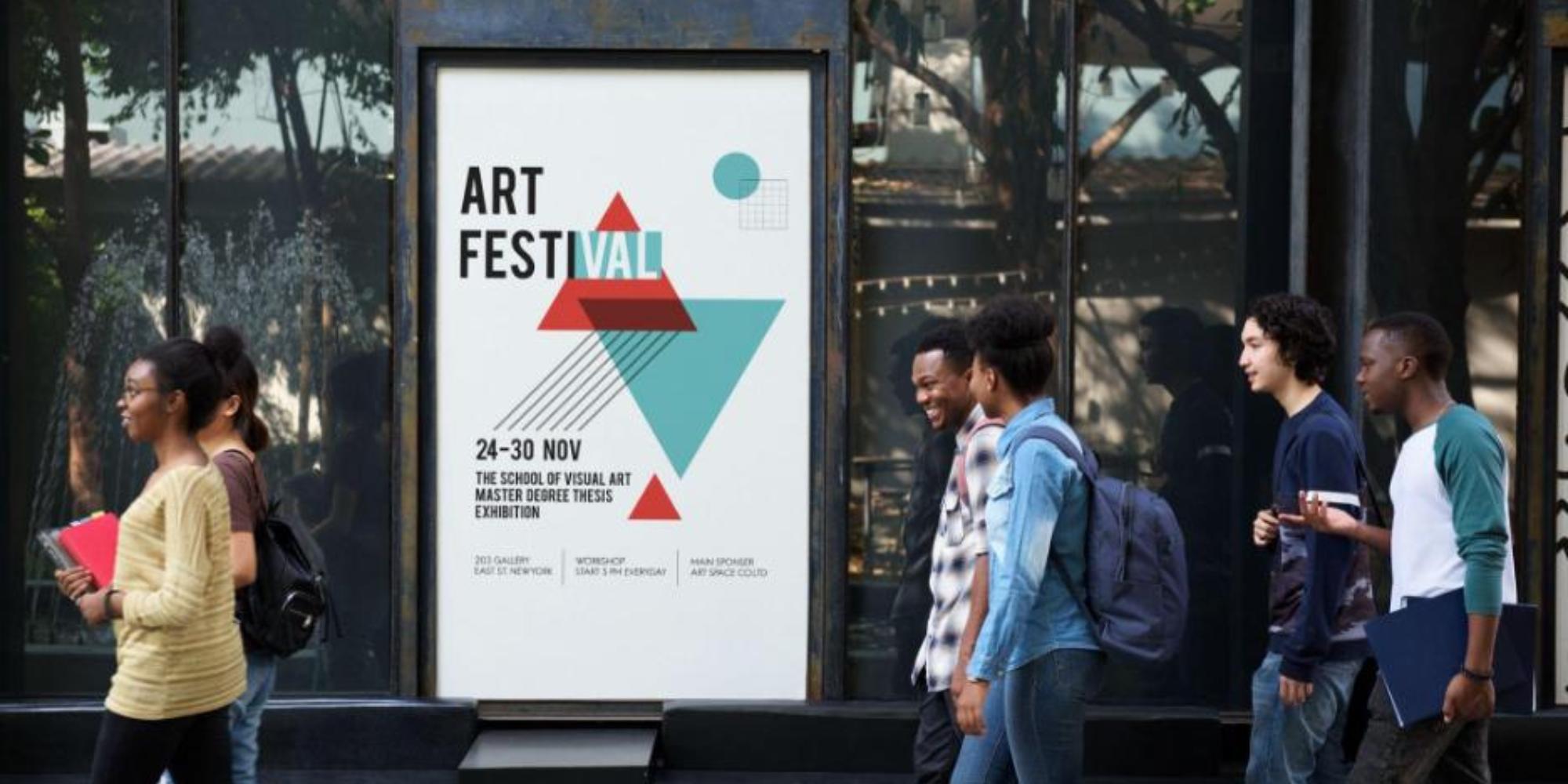 We may not notice it, but we interact with some form of signage every single day. From the traffic signs on the road on our way to work to the directional signs showing you how to get to the mall restroom. Signs, regardless of form, are deeply embedded in our lives, helping us find our way or informing us of what we need to know to go about our business.
Signs, whether digital or traditional, are especially useful in settings where there's high foot traffic and a need to manage it. That's why you see a great deal of them in airports, malls, schools, and event venues.
If you're organizing an event soon, then you'll likely need to incorporate digital signage to keep visitors informed, spread the word about your brand, and manage the foot traffic in your venue.
The Importance of Event Signage
If you've ever been to an event, especially a corporate one like a conference or expo, you've likely seen branded collaterals and signs everywhere you looked. They exist for quite a few important reasons, including:
Advertising a brand, product, or service

Displaying information

Driving brand awareness and recall

Helping attendees navigate the venue

Encouraging attendees to interact with kiosks

Promoting the event
Considering that 90% of the information processed by the human brain is visual, signs play an important role in quickly and effectively providing information.
Event Signage Ideas
Your event signage will contribute a lot to the success of your event, facilitating information supply and increasing brand awareness and recall. The good news is that there are a lot of types of event signs you can choose from and plenty of ways to use them.
Whether you're looking for small-scale signs or want to wow your audience with a large display, here are some unique ways to incorporate event signage, no matter what kind of event you're organizing.
Registration Booth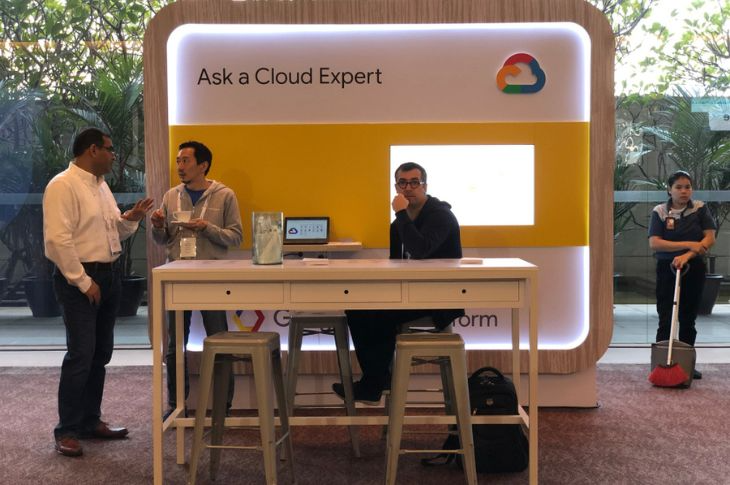 Incorporating event signage in your registration booth ensures that your brand is front and center — the first thing that people see when they walk in.
Consider customizing the booth to have your company logo and brand colors. You can also install a digital screen in the background showing content that introduces your business.
Art Print Booth
Event signage should not be limited to logos and standard designs. Feel free to get creative with it! An art print booth is a great way to add life and appeal to your signage, which can come in handy if multiple businesses are participating in a single event with you.
A creative and colorful art print booth can help you stand out from other booths participating in the event, which in turn will help you attract more people and grow your network.
Free-Standing Oversized Signage
Free-standing letter signs of your event or business name are a surefire way to get noticed. Often standing 3 to 6 feet tall, they're hard to miss and harder to ignore. They also make for an interesting installment your attendees can pose beside for social media.
Neon Lights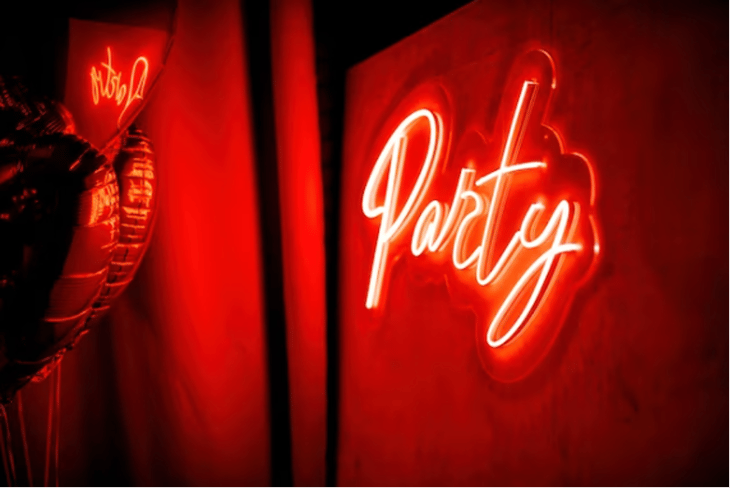 Signs have evolved from traditional printed posters or banners. There are now more ways for your business to get creative. Neon signs are all the rage these days, making for a retro and fun sign that you can use on-stage or at key photo areas in your event.
Directional Signage
Especially if you're holding your event in a large venue or have multiple sections your attendees can explore, you need a couple of directional signs to help them find their way with ease.
You can put up directional signs to show your guests to the main event area, the registration booth, the nearest restroom, the escalators and elevators, and more. They not only help your guests navigate your venue but also makes it easier for you to manage the stream of traffic.
Furniture Signage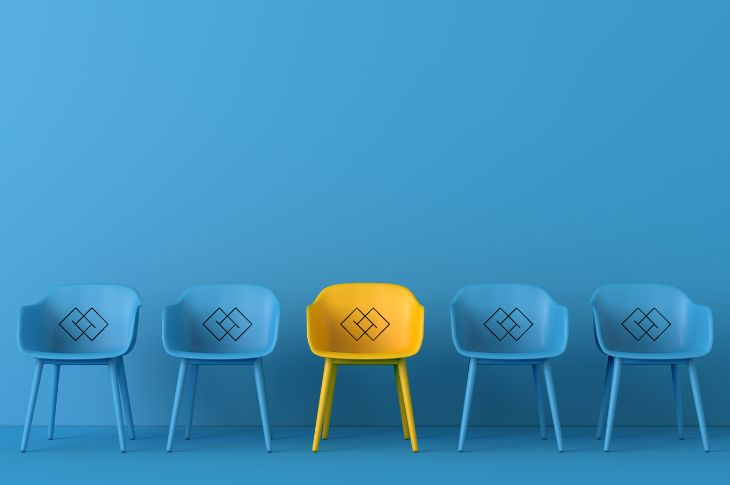 Event signage doesn't have to be limited to tarps you hang from the ceiling or posters you mount on walls. You can also make use of the furniture in your event — like the chairs!
Putting your logo or a promotional ad behind your attendees' seats is a subtle but unique way to generate brand awareness and improve recall.
Acrylic Floating Signs
Acrylic floating signs are minimalist installments that have versatile applications. They can be placed atop a table or hung from the ceiling, creating a unique branding opportunity for your event.
Vinyl Decals
Blank walls in your event venue make for the perfect canvas to promote your brand. You can cover it up with customized vinyl decals showing eye-catching content that communicates your message.
Supplement it with smart lighting fixtures and you'll have created a stunning backdrop for your guests to take photos.
Wooden Signs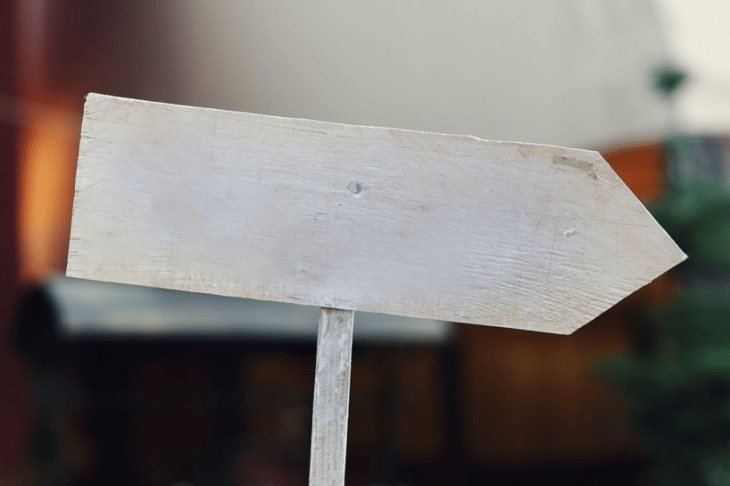 Wooden elements can help bring warmth and homeyness into your event. It invites the guest to continue exploring and to stay as long as they like. If it fits your brand and theme, consider a wooden sign with lettering or visuals that align with your message.
Stair Wraps
Similar to how you can use blank walls as a canvas for your event signage, you can also maximize the blank spaces on stairs or escalators.
Wrap them with decals that portray a cohesive message or picture and watch as your guests have fun going up and down the staircase to read your sign.
Floor Graphics
You want to be able to use every square inch of your event venue to introduce your brand or engage your attendees — so don't forget about the floor! Floor graphics aren't very common, which is what makes it an extraordinary spot to incorporate event signage.
Gobo Projections
Gobo projections use customized stencils that are placed in front of a bright light source. The stencil changes the shape of emitted light and projects the image on a blank wall.
Gobo projections can complement formal and professional events and are rather affordable to implement.
Script Balloons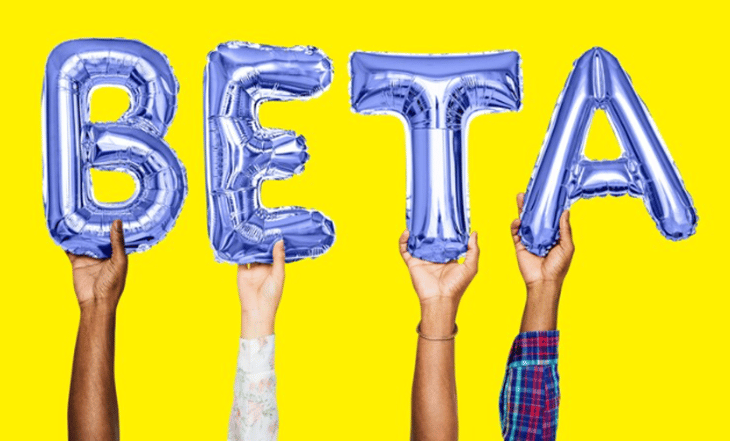 Script balloons have become quite popular in events, used by organizers to create a festive welcome for attendees. You can inflate script balloons with your event or company name and hang them at the entrance for an elegant greeting.
Helium Balloons
If you're holding an outdoor event, helium balloons are a great way to decorate the venue and make it more welcoming. Balloons are a staple in every celebration, and the best part is that you can customize and print your company logo on them.
Step and Repeat Wall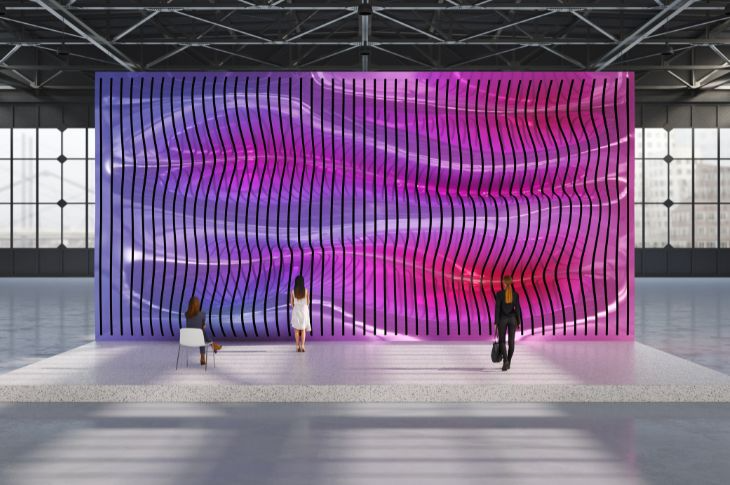 A step and repeat wall is a backdrop, usually made of tarpaulin, that's printed with your logo spanning the entire frame repetitively. Event organizers usually use this type of sign in the venue's photo zones, complete with props and an event photographer snapping pics of the guests.
Step and repeat walls are a hit in any event, with attendees usually waiting in line to get a photo opportunity.
Staff T-Shirts
You most likely will have event staff walking around the venue to assist customers or engage in conversations about your business. So why not utilize them as a passive mobile marketing tool?
Have your staff wear branded shirts that showcase your logo or message. This will not only help introduce your brand to attendees but will also allow them to identify who they can approach for assistance.
Photo Zones
Event attendees love taking photos, so make sure that you have allocated photo zones both inside and outside your venue. Incorporate branded decor and event signage in each zone, with the goal of creating a visually attractive space where your guests will want to snap their next Instagram post in.
Marquee Signs
Marquee signs, with their flashy lights and illuminated colors, are eye-catching installations that will definitely get noticed. They make for a fancy photo op, especially at night when their bright lights radiate.
Chalkboard Signs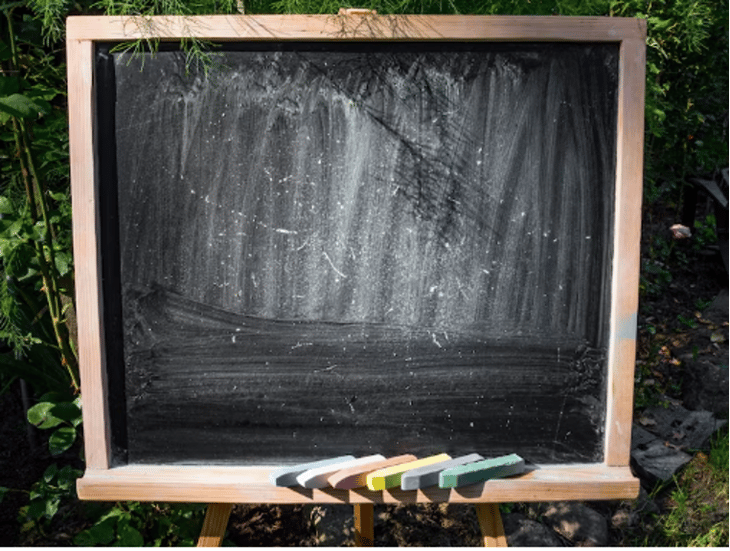 For a fun and laid-back event, chalkboard signs are affordable and easy ways to get your message across. They're perfect for communicating your call to action and are highly customizable — use different chalk colors and unleash your design skills!
Banners
Banners may sound old-school, but they're definitely here to stay. They're an affordable way to mark your event venue and make an impactful first impression. The best part is that banners are portable and evergreen — you can reuse them in your next event, saving you crucial time and resources.
Barrier Posters
Outdoor events will often have barriers to delineate the event area and keep foot traffic under control. You can give them another purpose, though: to hold your branded posters and tarpaulins.
Barriers are perfect locations for advertising content, giving your attendees something to look at while they wait in the queue.
Event Flags
Event flags are highly prized event signs because of their fluid movement and easy installation. They can be fixed almost anywhere without the hassle and do their job of marking the event venue or introducing a brand name.
Yard Signs
Although yard signs are large installations, they are incredibly lightweight — which means you can take them with you to your next event. They are highly customizable as well, allowing you to design them with content that suits your message.
Vehicle Signage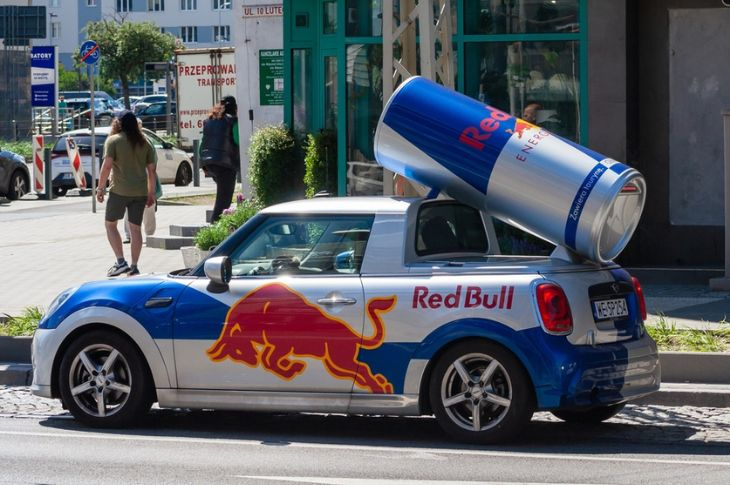 Taking the company vehicle or bus to your event? Why not use it as moving signage? Vehicles can be wrapped in custom stickers promoting your brand. It's the perfect way to introduce an event and pool more attendees.
Magnetic Signs
If you're not up for wrapping your entire vehicle with a branded sticker, you can also opt for magnetic signs. These stick on any kind of metal and are easy to remove, giving you an event signage option that requires less maintenance.
But they still do the job of promoting your event quite well, with the same reach and effectiveness as full-blown car wraps.
Informative Signs
While primarily used to introduce a brand or promote a product or service, event signs also serve an informative or educational purpose.
You can utilize signage solutions to keep your guests informed of the rules and standards they are expected to follow in the venue, which helps you maintain a safe event proper.
Digital Signage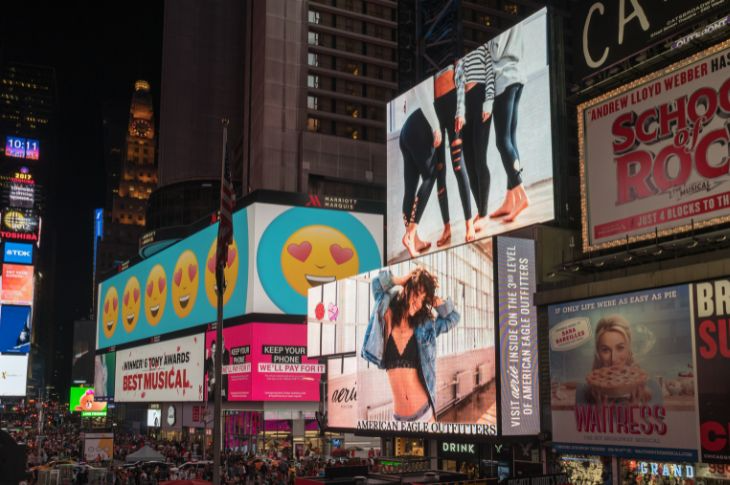 Traditional event signage is an oldie, but a goodie. Although, if you want to take things up a notch and have a more dynamic sign, installing digital signage is a good idea.
It's definitely more cost-effective compared to printed collaterals as digital screens can be operated remotely and updated in real-time to show different content and media.
Where to Put Event Signage
Event signage is easy to incorporate around your venue, but there are a couple of places where you absolutely need it. Among these are the following:
Entrance

Registration booth

Information booths

Stage

Queue/lines

Vendors

Restrooms

Other amenities
While there is no exact number of event signs to have, a good rule of thumb is to determine it based on the size of your venue and the type of event. Outdoor events can go crazy with event signage, having multiple yard signs, banners, balloons, flags, and posters in the venue.
Indoor signage, on the other hand, should focus on smaller-scale displays that can easily be incorporated into booths and empty spaces. However, indoor events can also incorporate large signs, particularly in key areas like the entrance, stage, staircase, etc.
Businesses are encouraged to take inspiration from the ideas mentioned above and incorporate as much as they can into their event to maximize every opportunity to introduce their brand, improve recall, and create a great experience for attendees.
Want to get started with Rise Vision? Sign up for a free signage trial!