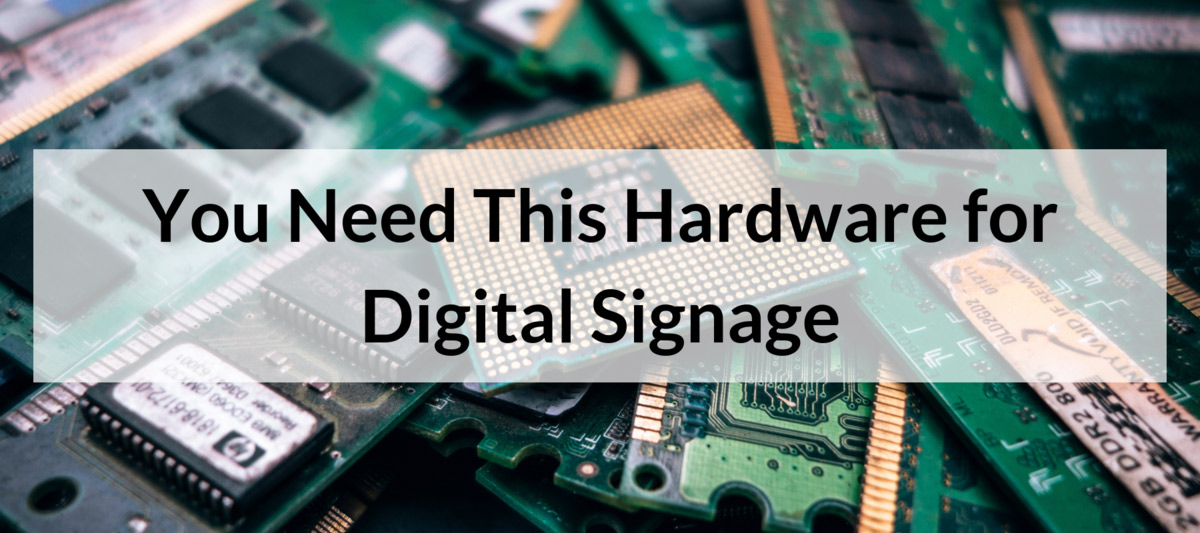 You've seen digital signage even if you didn't know it. It's what menu boards are at fast-food restaurants, what finance labs use for marketwalls. But what do you need to get started at your school?
There are three components to digital signage: digital signage software, a digital display (or TV), and a media player that's connected to your TV.
This post will cover what hardware you should consider. The next post will cover what you should look for in digital signage CMS software.
Digital Display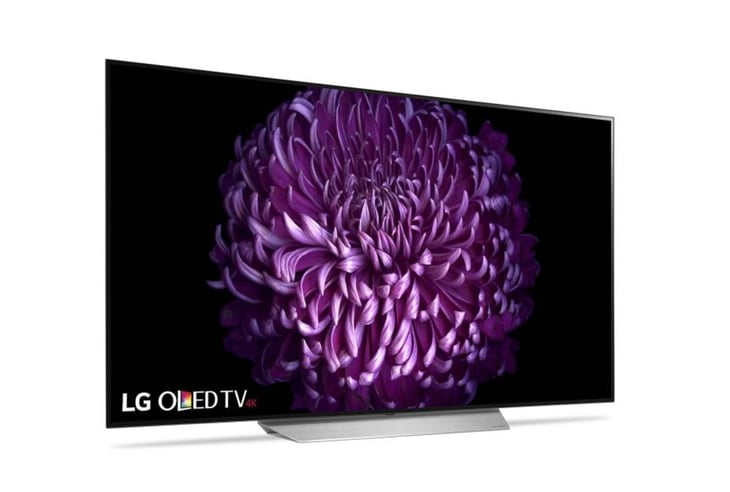 Is there a difference between the display (or TV) that you see hanging in a restaurant with a digital menu board and the one you have hanging in the living room of your house? Possibly--but not necessarily.
Most people don't realize this, but there are actually two types of TVs you can buy for digital signage: a commercial TV and a consumer TV.
What's the difference?
Staring at the TV as a viewer, you probably would not be able to see any difference at all. The back of the TV is an entirely different story.
The back of the TV has different ports for inputs not typically seen in the household (like VGA inputs).
The hardware inside a commercial TV is also built differently. Consumer TVs are made to be used for movies, games and TV shows--content that isn't static and is always moving; it's also built to be used for a few hours a day.
Commercial TVs can have images that don't change as rapidly (like a photo slideshow) and are used for extended periods (or 24/7).
You can't just walk into Costco and say "I want a commercial TV." These TVs are not typically sold at brick-and-mortar stores; your best place is online, though some specialized stores will have it.
The price of a commercial TV is a little higher than a consumer TV, which is obviously something to consider if your school is on a budget.
What's right for you? It depends on what you will be doing with your digital signage.
Media Player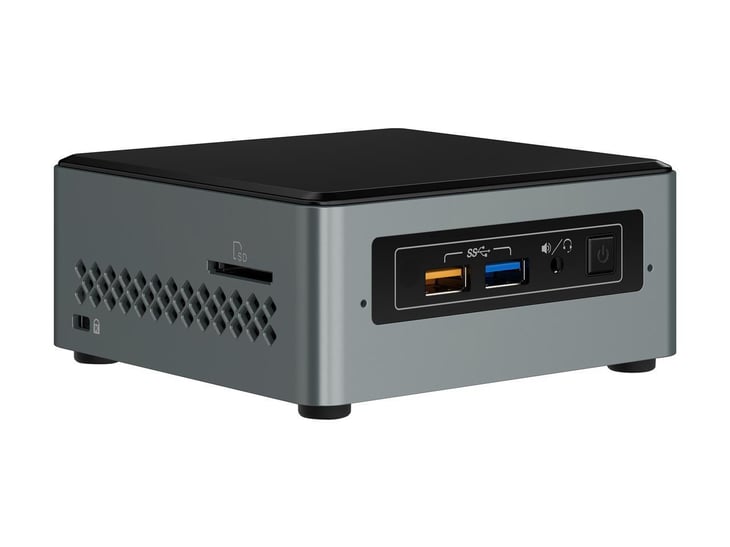 Once you have picked out a TV for your digital signage, you need a media player.
A media player plugs into your TV and connects the presentations that you create on your computer to your TV.
You probably have a Fire Stick, Chromecast, Roku or Apple TV connected to your TV at home. A digital signage media player is the same thing--only more powerful and capable of running all day.
Just like Fire Sticks and Chromecasts, the media player is small and plugs into your TV via an HDMI, and hides nicely behind your TV. Most people forget they even have media players.
What kind of media player should you get?
Rise Vision supports multiple operating systems, and we don't lock you down to any one media player.
Our recommended partner, TheBookPC has three different media players that all work well with our software.
If you are using a lot of videos in your presentation, or you want to future-proof your media player for content that requires more memory, we recommend the Intel Nuc i3.
Once you have your media player, you'll need to install Rise Player on it.
Rise Player is the Rise Vision software that connects your media player to the cloud-based software you use to create the presentation.
The installation is essentially plug and play. This article will help you get started if you need extra help. The whole process takes less than five minutes!
Once you create a free account, here are some ideas for what you can do with your digital signage.