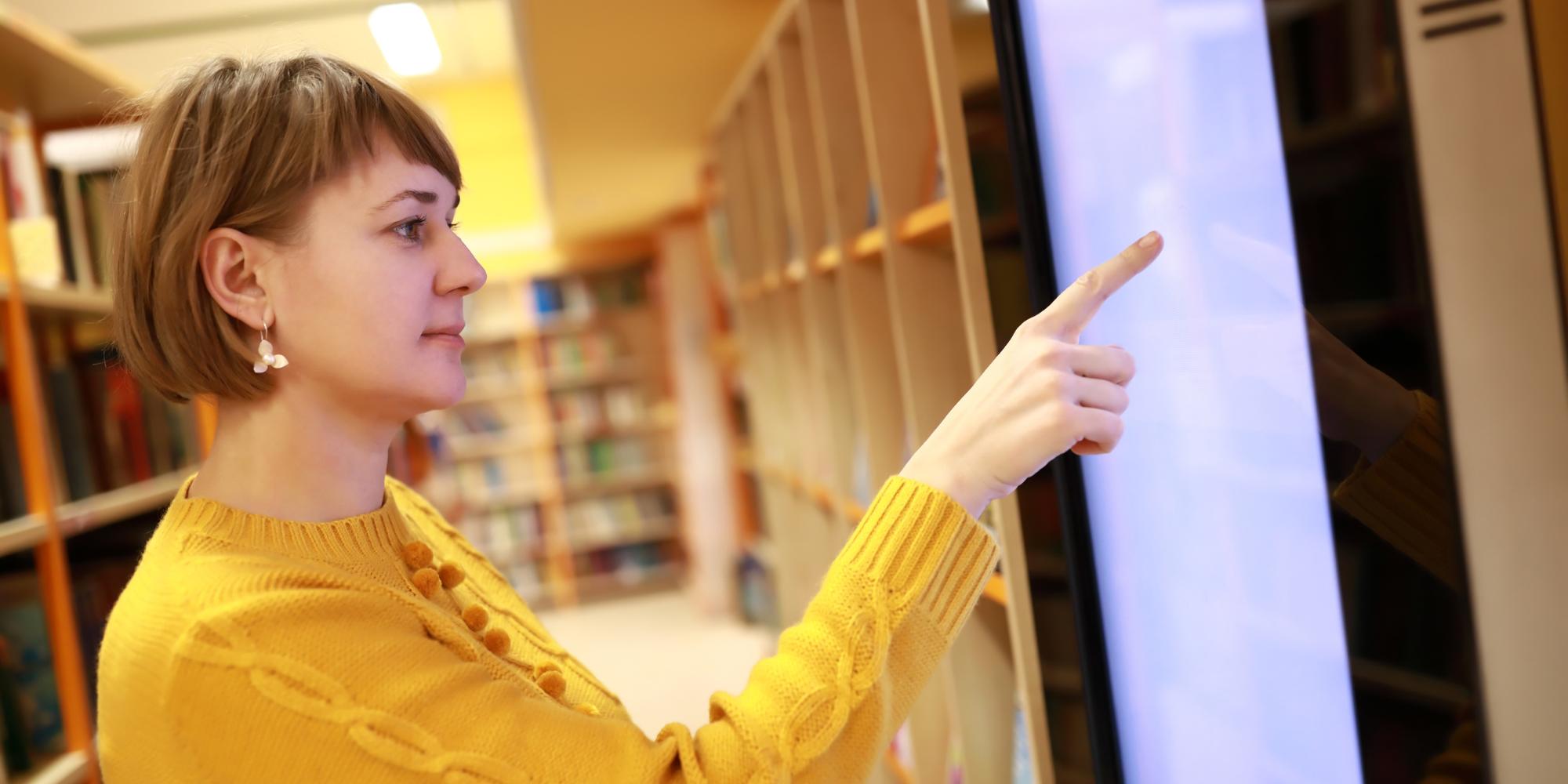 In today's cut-throat market where industries are saturated, businesses are popping up left and right, and consumers are becoming increasingly demanding, hard-sell sales pitches and techniques are no longer cutting it. Now, customers are actively supporting brands that they resonate with and ignoring those with cookie-cutter approaches to marketing and communications.
The key to successful brand awareness and advertising, and coincidentally, a healthy bottom line, is customer engagement. People are demanding that brands market to them in a more personalized and meaningful way.
In an effort to improve customer engagement, brands are looking toward digital signage solutions. But instead of static displays that target the masses, they're exploring more functionalities and technologies to make their digital signage more engaging and interactive.
How Digital Signage Increases Customer Engagement and Interaction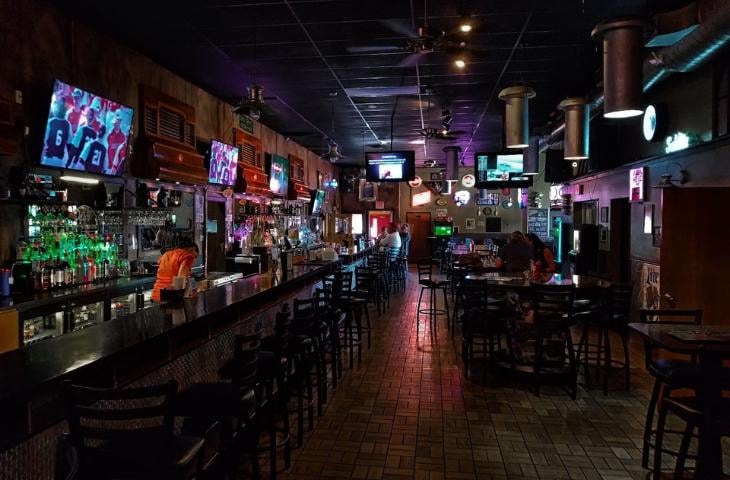 Digital signage, with its dynamic displays, analytics, and flexibility, is a powerful tool to boost customer experience and engagement. This is owing to a variety of reasons.
For one, it's a huge step up from traditional signage that uses less attractive static media. Digital signage can present messages and information using multiple media formats, whether video, audio, photo, or text.
This allows brands to use bold colors and animations to catch the audience's eye leading to 400% more views, 83% better recall, and 47.7% effectiveness in generating brand awareness.
Digital signage can also work wonders in targeting specific consumer groups. Especially when integrated with analytics features, digital screens pool data about consumer behaviors, demographics, and interests, allowing brands to tailor their advertising strategies to suit their target market.
And with easily changeable content, there is plenty of room to test out approaches and find the best strategy to deliver personalized and converting content.
From what used to be an attractive digital display with static ad content, digital signage has evolved to become more interactive. There are now screens with touchscreen capabilities that let users interact with the display as they wish, paving their own journeys and controlling what they want to see. These typically come as wayfinding displays or self-service kiosks.
According to Chris Gilder, CEO of a renowned kiosk technology provider, "Digital signage is changing the way customers engage with brands." And with its growing functionalities and advancing technologies, it provides plenty of opportunities for businesses to increase customer engagement and make an impact.
Digital Signage Best Practices for Customer Engagement and Interaction
If you want to use digital signage to boost customer engagement, there are some best practices guidelines that you must follow. These include how you design your content to the digital signage software that you use.
Content Design
The effectiveness of a digital sign relies highly on its content, which means that whether or not your digital signage will reap the results you're looking for is in your control. You need to design highly captivating content that demands attention and resonates with your audience. And that starts with observing the best practices in graphic design.
Text
The font style and size you use matter when it comes to your digital signage content. Your text should be legible and readable even from a distance — after all, your audience won't take the time to walk a foot away from your screen just to peruse the content. Sans-serif fonts are considered the best options for digital signage content.
It's also worth noting that filling the screen with text isn't good practice. The human brain is primarily visual, processing images 60,000 faster than text. So in your digital sign, limit your use of text and focus more on visuals that communicate your message.
Colors
The colors that you use in your content can make or break your digital sign's attractiveness and readability. Use colors that are easy on the eyes and observe a good contrast between your font color and background color.
If you're using your brand colors, make sure that the color palettes are consistent with your use of other media. That way, you help facilitate brand recognition in your digital signage content.
Motion
A huge draw of digital signage is its ability to display moving elements that make them more eye-catching and engaging. When adding motion graphics, however, you need to balance it with static content so you don't end up distracting the viewer. As a general rule of thumb, keep center elements static and add motion on the periphery elements in the screen.
Screen Frequency
Digital signage screens can be maximized by displaying several pieces of content in one installation. This is possible through playlists or slideshows.
When displaying content in this manner, it's important to ensure proper screen frequency. That means that each piece of content should show up long enough to allow the audience to consume the information but not so long that people lose interest.
Interactive Features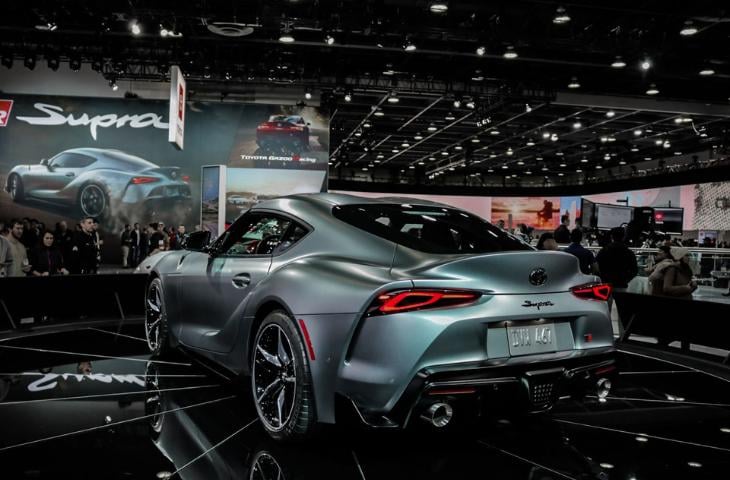 Digital signage features have evolved to become more interactive. Now, you're no longer limited to static ad content. You have more opportunities to integrate interactive features like touchscreen and vending capabilities, giving your audience more control over how they want to interact with your screens.
Especially in today's day and age when consumers are becoming more self-reliant, adopting interactive features into your displays will allow them to pave their own journeys and engage with your content on their own terms. They can navigate your screens to find the content they're most interested in, leading to higher engagement and enhanced experiences.
Location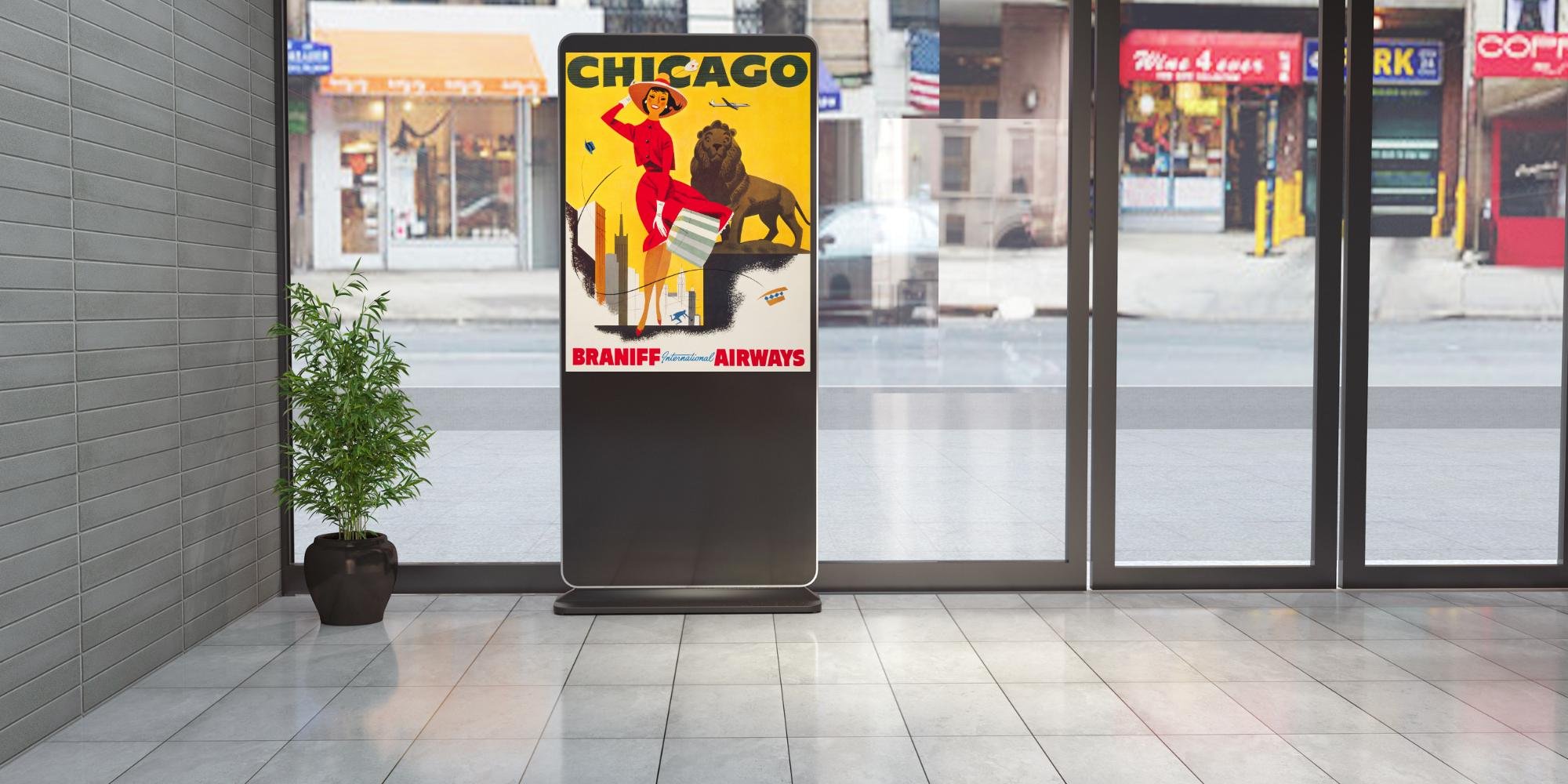 Another important aspect of engaging digital signage is its location. You need to have a good placement strategy in place to reach your intended audience and maximize their ability to interact with it. Generally, there are two ideal locations for digital signage:
Somewhere there is a natural waiting time. Digital displays are a welcome distraction for your viewers while they wait on their turn in ticketing booths, vending machines, subway or bus stations, customer service lines, etc.
A place with heavy traffic. To maximize visibility, you can install your digital signage in locations that receive heavy foot traffic, such as

building lobbies

, elevators, or entryways.
The locations above are meant for digital signage displays that target the masses. But if you intend on reaching a specific consumer group, you need to install your screens where that group spends their time.
For example, digital signage promoting a weight loss supplement can be installed in a gym, while ad content about a specific grocery product will be more effective near supermarket windows, before the checkout counter, or right next to the product on aisle shelves.
In addition to the specific location of your screens, there are also other factors to consider in your placement strategy. These include lighting and screen height.
Make sure there isn't any artificial or natural light source causing glare on your screens. And don't position your display too high or too low, which makes it difficult for your audience to view your screen or makes it easy for them to miss it entirely.
Software
Your digital signage screen is nothing without robust and powerful software. Digital signage software is what powers up your display and determines security, integration, monitoring, and ultimately, customer experience.
As such, you want to invest in digital signage software that meets your needs and supports the functionalities you're looking to have in your displays. Some important features to have include:
User-friendly interface that allows anyone, even staff without technical knowledge, to navigate with ease.
Hardware and software support so you can integrate your displays with your existing applications and systems.
Digital signage analytics features so you can get insights into your content performance and allow you to measure your ROI.
Remote access, which allows you to change and update your display conveniently from a remote location.
Security features to ensure that your data is safe and protected.
Rise Vision is the number one cloud-based digital signage software, compatible with any media player on multi-screen digital signage networks. In addition to the features above, we also have 500+ customizable templates that make it easy for you to create content and deploy them onto your screens.
Our software comes with training and fast customer support so you can be confident you're maximizing your investment. Get started with the Rise Vision digital signage software by booking a free digital signage trial.