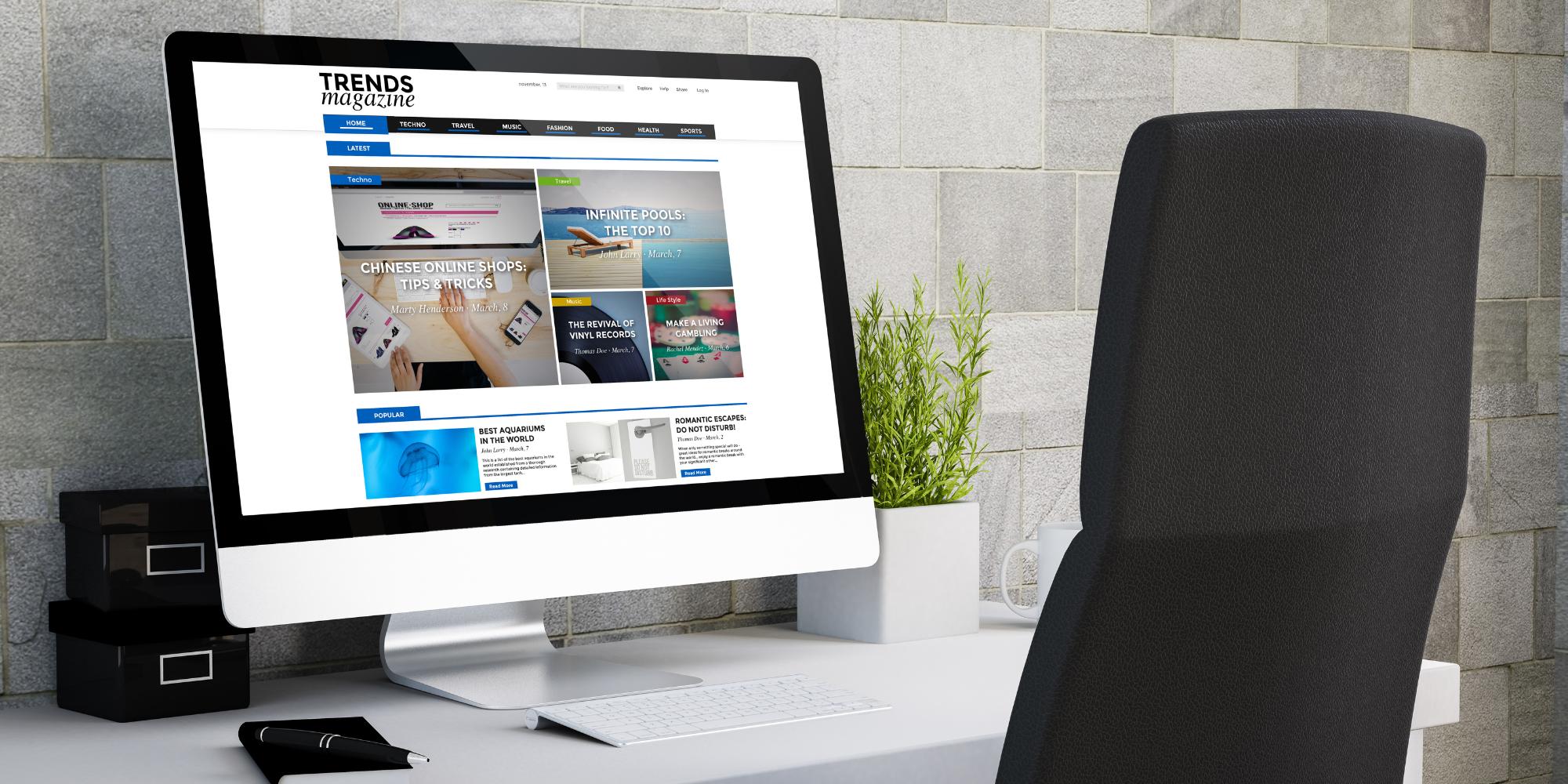 The most common use for digital signage systems is to market a business' products and services. But it serves an even bigger purpose — to inform. From introducing a movement to announcing safety information, digital signage solutions are first and foremost a public communications tool.
That said, you might want to incorporate RSS feeds into your digital signs to deliver informative and enriching content to your audience.
What is a Digital Signage RSS Feed?
An RSS feed, or Really Simple Syndication, is a URL that is integrated into an RSS aggregator or reader to pull content from different websites and feed them to a digital sign. It makes use of a standardized XML file and delivers the content automatically, showing the post headlines and summary on the display.
Benefits of RSS Feeds for Digital Signage
Integrating RSS feeds can reap plenty of advantages that will help you maximize your digital signage. Among them include:
Attracts viewers and keeps them hooked

Engages audiences

Makes a good first impression

Offers valuable information in real-time

Delivers content from trustworthy and reliable websites
Top RSS Feeds for Your Digital Signage
If you want to get started displaying meaningful, dynamic content to your digital sign, here are the top RSS feed URLs that you can pool from.
Digital Signage RSS Feeds for Businesses
Here are some business-oriented RSS feeds.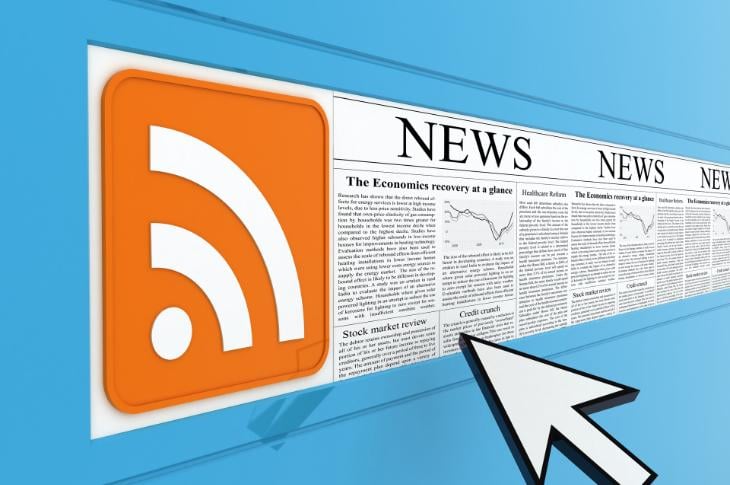 CNBC
RSS feed: https://www.cnbc.com/rss-feeds/
CNBC is a news aggregator for business, finance, investing, stock market, and politics news.
Content Marketing Institute
RSS feed: https://contentmarketinginstitute.com/feed/
Content Marketing Institute supplies a plethora of knowledge resources, research, tips, and more on the field of content marketing.
Economist Business
RSS feed: https://www.economist.com/business/rss.xml
The business leg of the news platform The Economist, Economist Business covers global news and analysis on corporate industries like politics, tech, and economics.
Financial Times
RSS feed: https://www.ft.com/rss/home/uk
Financial Times is a news platform that covers market and business updates, including legal battles, brand collaborations, and opinion pieces.
Fortune
RSS feed: https://fortune.com/feed/fortune-feeds/?id=3230629
Global media organization Fortune shares stories and information on finance, tech, success, and leadership. It's known for its rankings of the world's greatest leaders in business.
Fundera
RSS feed: https://www.fundera.com/blog/feed
Fundera, a lending and finance resource, shares tips and advice for the growth of small to medium businesses.
Gartner
RSS feed: https://www.gartner.com/smarterwithgartner
A provider of business news, Gartner supplies business insights that help executives and stakeholders elevate their ventures and make faster and smarter corporate decisions.
Gotham Culture
RSS feed: https://gothamculture.com/feed/
Gotham Culture is a corporate culture consulting firm that provides unprecedented insights and tips for improving company culture, performance, and leadership.
Hootsuite
RSS feed: https://blog.hootsuite.com/feed/
Primarily a social media marketing platform, Hootsuite has evolved into a hub for valuable marketing news for businesses.
Minding the Workplace
RSS feed: https://newworkplace.wordpress.com/feed/
Minding the Workplace is an online blog that dives into the legal aspect of employment, covering workplace harassment, labor laws, and even workplace bullying.
Outback Team Building
RSS feed: https://www.outbackteambuilding.com/feed/
Perfect for improving company culture and workplace rapport, Outback Team Building provides resources, tips, and ideas for corporate HR and team-building activities.
Quick Sprout
RSS feed: https://www.quicksprout.com/feed/
Quick Sprout provides the latest news and updates on business-growing aspects, including finance, e-commerce, marketing, and HR.
TechCrunch
RSS feed: https://feeds.feedburner.com/TechCrunch/
TechCrunch is an online newspaper that delivers news and updates on high-tech companies and business technologies.
The Wall Street Journal
RSS feed: https://www.wsj.com/news/rss-news-and-feeds
The Wall Street Journal chronicles the business aspect of a broad range of industries, from politics and economy to business and tech.
Digital Signage RSS Feeds for Tech Companies
Check out these RSS feeds that are perfect for tech companies.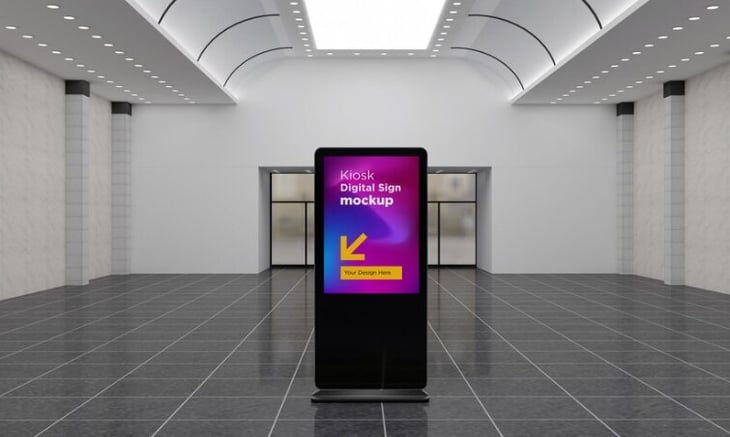 ARS Technica
RSS feed: https://arstechnica.com/rss-feeds/
ARS Technica is a news platform covering the latest updates on gadgets, tech, and IT.
Engadget
RSS feed: https://www.engadget.com/rss.xml
Blog network Engadget publishes content on gadgets and consumer electronics, from the latest news to expert product reviews.
IP Watchdog
RSS feed: https://ipwatchdog.com/feed/
IP Watchdog covers the laws surrounding software and tech, from patents to copyright.
MIT Technology Review
RSS feed: https://www.technologyreview.com/feed/
MIT Technology Review writes content on a wide range of tech, science, and business topics, from space and biotechnology to IT.
Slash Dot
RSS feed: http://rss.slashdot.org/Slashdot/slashdotMain
Slash Dot refers to itself as a news platform for nerds, covering topics on science, tech, and politics.
The Verge
RSS feed: https://www.theverge.com/rss/frontpage
American news provider The Verge publishes product reviews, podcasts, and guidebooks that cover the tech industry.
VentureBeat
RSS feed: http://feeds.feedburner.com/venturebeat/SZYF
VentureBeat is among the first to provide news and information on global technological developments, focusing on sectors such as AI, gaming, data security, big data, and machine learning.
Digital Signage RSS Feeds for Schools
Schools with digital signage could pull from these education-focused RSS feeds.

Campus Technology
RSS feed: https://campustechnology.com/rss-feeds/all-articles.aspx
Campus Technology publishes posts about how technology has changed and improved school campuses. It covers news, research, and opinion pieces on educational tech.
Discovery Education
RSS feed: https://blog.discoveryeducation.com/feed/
Discovery Education covers topics on the digitalization of the education sector, talking about topics involving innovation, science, and space.
NASA
RSS feed: https://www.nasa.gov/content/nasa-rss-feeds
Perfect for STEM programs, NASA provides resources on space research, science, and innovation.
Nerdy Book Club
RSS feed: https://nerdybookclub.wordpress.com/feed/
The Nerdy Book Club is a must-have RSS feed for school libraries, delivering book suggestions and literature topics for young adults.
PBS Nature
RSS feed: https://www.pbs.org/wnet/nature/blog/feed/
PBS Nature delivers insightful information on nature and environmental topics, making it useful for teaching students about wildlife, nature, and conservation.
Science Daily
RSS feed: https://www.sciencedaily.com/newsfeeds.htm
Another one for science programs, Science Daily can keep readers updated on the latest trends and developments in the industry.
Storytime Magazine
RSS feed: https://www.storytimemagazine.com/news/feed/
Storytime Magazine covers literature and books for children, providing reviews, suggestions, and reading tips to aid teachers in creating an effective learning environment.
TinkerLab
RSS feed: https://tinkerlab.com/feed/
TinkerLab is all about children's activities, including DIY projects, arts and crafts, and science experiments.
U.S. Department of Education
RSS feed: https://blog.ed.gov/feed/
The U.S. Department of Education provides reliable information on educational events, awards, policies, and guidelines.
Digital Signage RSS Feeds for Media and Entertainment
Check out these RSS feeds for media and entertainment.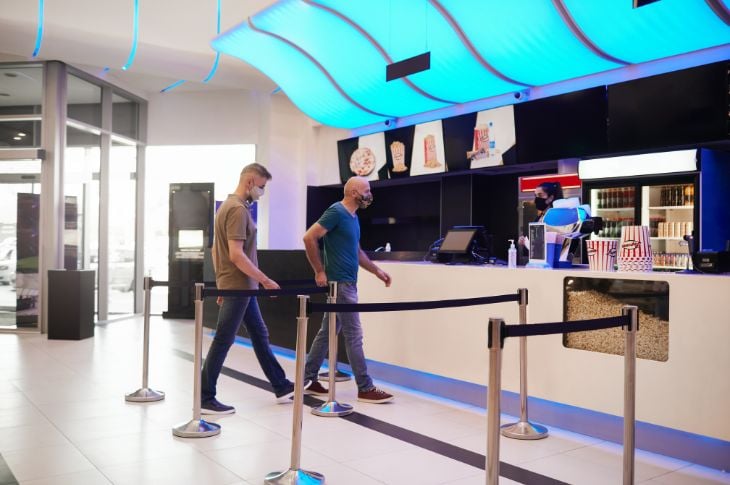 Buzzfeed
RSS feed: https://www.buzzfeed.com/rss
Buzzfeed has made waves on the Internet, providing entertaining topics on culture, news, and lifestyle. It's most known for its fun quizzes and engaging skits.
ESPN
RSS feed: https://www.espn.in/espn/news/story?page=rssinfo
For sports enthusiasts, ESPN is the go-to platform for sports news, headlines, events, and match coverage.
Situation Normal
RSS feed: https://michaelestrin.substack.com/feed
Situation Normal is a newsletter written and produced by Michael Estrin, which focuses on sharing humor and stories with its readers.
Smithsonian Magazine
RSS feed: https://www.smithsonianmag.com/rss/
Smithsonian Magazine dives deep into topics involving art, design, innovation, history, science, and popular culture.
The New Yorker
RSS feed: https://www.newyorker.com/about/feeds?verso=true
Similar to Buzzfeed, The New Yorker is a light-hearted print and online magazine that covers culture, humor, literature, and more.
Yahoo Sports
RSS: https://sports.yahoo.com/syndication/
The sports leg of global news platform Yahoo delivers news on a range of sports, including NBA, MMA, football, etc.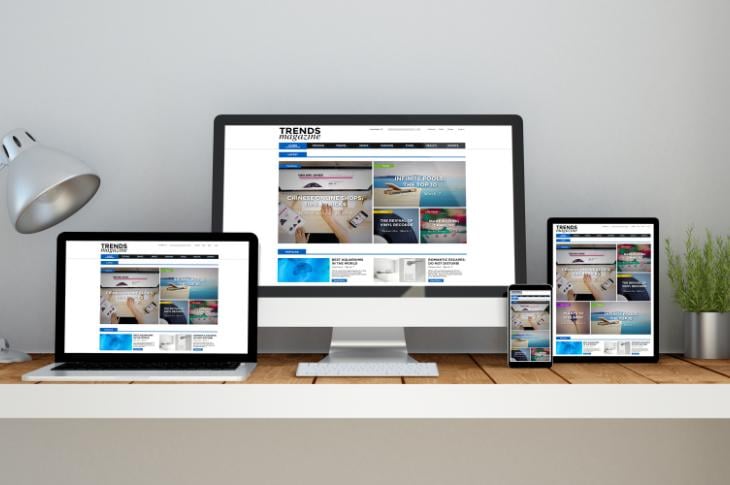 Integrate RSS Feeds Into Your Digital Signage
RSS feeds can deliver a range of information, whether important news updates or entertaining pieces. Find the best websites to pool content from above and integrate them into your digital signage display. Sign up for a free cloud based digital signage trial!