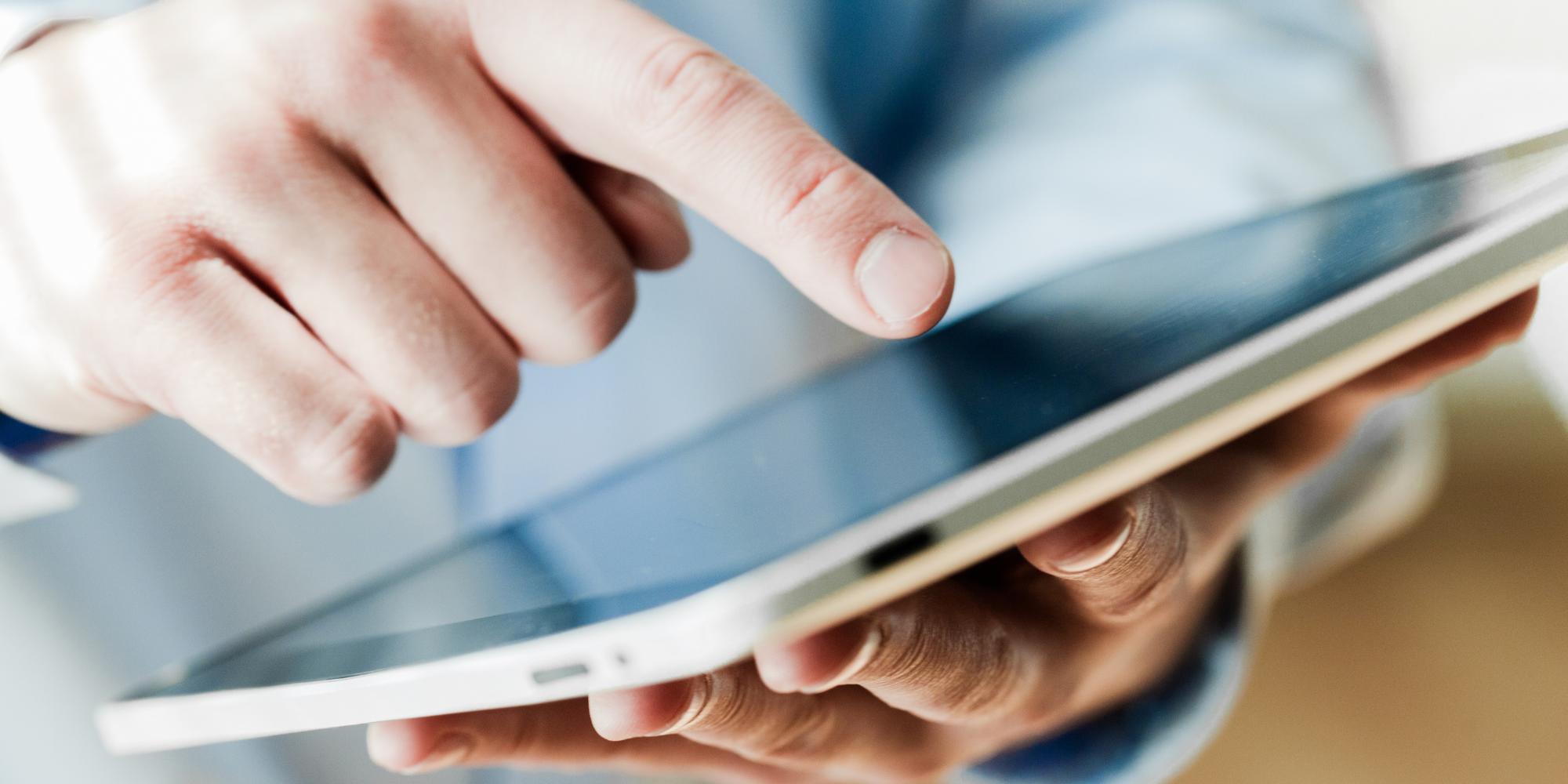 The screens that show your attractive and engaging content make up only a small portion of your digital signage system. There are various other hardware and software that power up your display and help you deploy an effective network that will bring you closer to your goals.
These may include digital media players, digital signage software, and of course, a content management system. The latter is the bread and butter of your content strategy, helping you create and publish content that will show up on your screens for your intended audience to see.
Nothing is more important than having a versatile and powerful content management system for your digital signage network. In this article, we'll walk you through digital signage content management systems and the features you should look for to find the best solution for your business.
What is Digital Signage Content Management System?
Digital signage content management system (CMS) is software that allows you to display digital media on your screens from any server. It comes with a range of applications and features that can support various media types, whether text, images, videos, animations, or live streams.
Digital signage CMS will also have features that facilitate content creation, editing, scheduling, and overall screen management.
Think of it as the lifeblood of your digital signage network — no content can be displayed on your screens without it.
Features of Digital Signage CMS
Let's review the features that you'll typically find in digital signage CMS.
Content Creation, Editing, and Publishing
The most basic function of digital signage CMS is to allow you to upload files from your computer or cloud storage and deploy content onto your screens. You'll find this primary feature right on the CMS dashboard for easy access whenever you need it.
Some CMS will come with more advanced content management features like content design applications and compositions and playlists.
Content Design Applications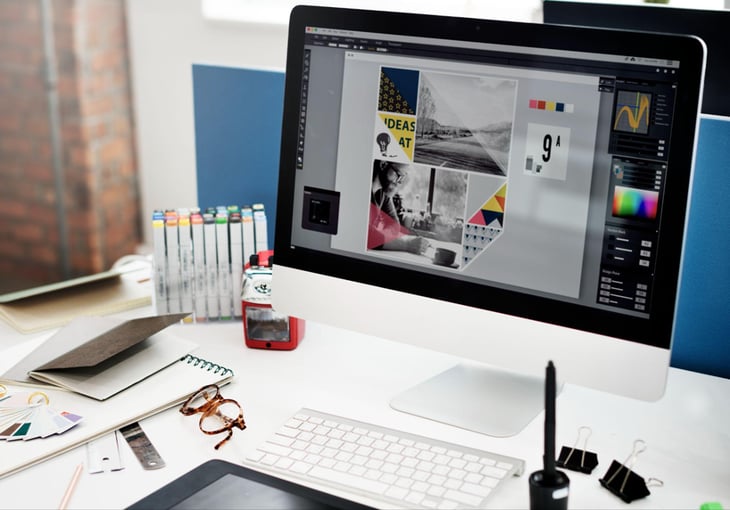 In addition to content publishing, there are digital signage CMS in the market that allows users to create their content directly from the software. They do this by integrating online design apps, stock image websites, and free templates.
Compositions and Playlists
Digital signage CMS may also boast features for designing and editing content layouts. Compositions and playlists help you customize your display and maximize the use of screen space.
With these features, you can dictate where widgets specifically show up on your screens, the sequence in which your content will play, and how long each media will be visible in the display before moving on to the next one.
Real-Time Content Display
One of the main benefits of digital signage over traditional signage is its ability to display fresh, updated content in real-time. This is possible through advanced digital signage CMS features that allow you to upload and deploy content remotely and change your display anytime you need to.
Some CMS may also support live content broadcasting, which you can take advantage of to display weather reports, RSS feeds, and other live streams. This ensures that your screens display auto-refreshing content that prevents them from going stale.
Content Scheduling
Digital signage CMS doesn't only allow you to publish content instantly. It also gives you the option to schedule content for later, ensuring you never miss a deadline or opportunity to keep your screens up-to-date. This feature comes in handy for upcoming events, product launches, or seasonal discounts you need to promote.
With content scheduling capabilities within your CMS, you don't have to keep track of dates and manually upload files to your software frequently. You just have to line them up in your CMS to auto-play at your designated date and time.
Emergency Alert Features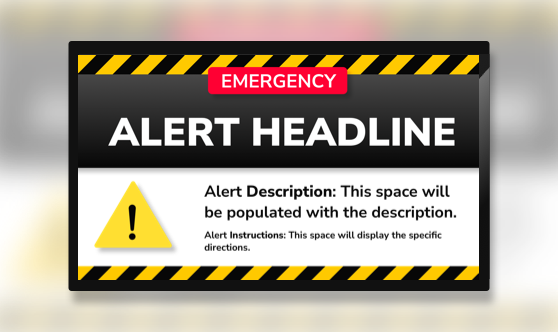 With its wide reach and dynamic display that catches the viewer's attention, digital signage is a very powerful tool to broadcast emergency alerts. While only offered by advanced CMS, a feature that allows you to override existing content to display ad-lib emergency notifications may be quite useful.
This feature makes it easy for you to inform your viewers of emergency situations and provide them with instructions concerning evacuation protocols or safety measures. And in the event of an emergency where time is of the essence, emergency alerts in your digital sign can initiate your viewer's response to secure their safety.
Screen Network Management
Digital signage CMS doubles as a screen management system where you can track and monitor all your screens and deploy the right content in each location.
For example, advanced CMS may have screen grouping features that categorize your screens and publish different variations of content for each screen group, eliminating the tedious job of manually changing content for every display in your muti-screen digital signage network.
Types of CMS for Digital Signage
Digital signage CMS comes in two types:
A system that you can access and operate remotely on the cloud
One that functions on a physical IT infrastructure
Cloud-Based Digital Signage CMS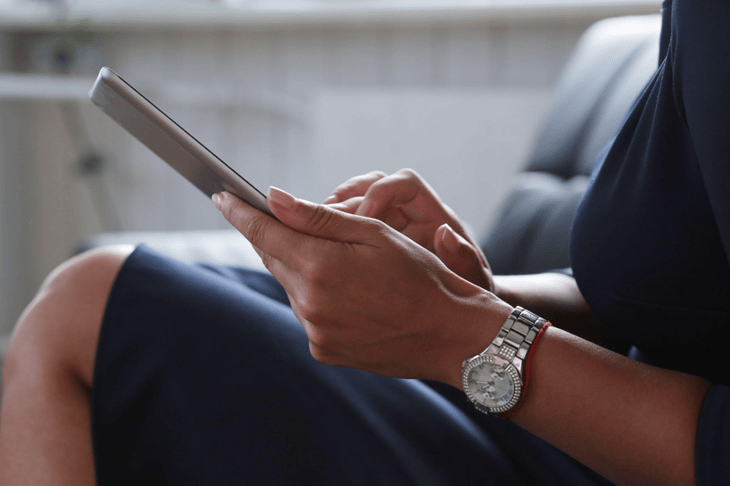 Cloud-based digital signage CMS operates on a cloud, allowing access to it from any geographical location. It works similarly to opening an email, which you can do from any device with an Internet connection.
Cloud-based CMS is suitable for remote access and management of your digital signage network. You only have to register or avail of a subscription with the platform and log in using your user ID and password anytime you need to access your dashboard.
Because the platform does not operate in a physical location, cloud-based CMS allows you to scale your digital signage network without worrying about complex IT infrastructure. It can also keep your data secure, with everything backed up on the cloud.
Most cloud-based CMS providers offer their services on a pay-as-you-go pricing model, so you can customize your subscription based on your needs.
On-Premise Digital Signage CMS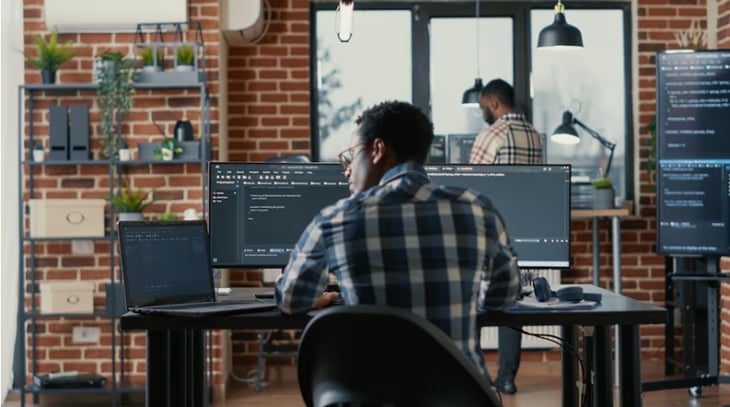 In comparison, on-premise digital signage CMS operates in a physical location and requires an IT setup to use and access. It uses software installed on a private network instead of a cloud, so it cannot be accessed remotely.
Because of these limitations, on-premise CMS is best reserved for large companies that have big, reliable IT ecosystems they can utilize to manage their digital signage network. With a strong IT infrastructure, though, on-premise CMS can be more powerful than cloud-based CMS, providing the user with more authority, exclusivity, and customization.
Things to Look for in Digital Signage CMS
Not all CMS are built the same. Some have more features that can help you optimize and scale your content, while others are able to support only certain digital signage hardware.
To help you make the right decision about the digital signage CMS you choose, here are some things to look for:
Hardware Compatibility
Not all CMS have a universal application that can support a wide range of digital signage hardware. If you don't take hardware compatibility into consideration, you run to risk of your CMS not working with your chosen operating systems.
You should look for CMS that is hardware neutral or at least able to support popular digital signage media players like Chrome OS, Android, macOS, Windows, and Linux.
Screen Compatibility
Your CMS should also be compatible with your chosen digital signage screen, whether that be a large video wall, an interactive kiosk, or a TV monitor repurposed into a digital sign. While most digital signage CMS can work with any display or screen type, make sure to identify what kinds of solutions they offer and determine if they suit your business's needs.
Security Features
Like any digital solution, digital signage CMS can also be prone to data loss and other security risks. You want to make sure that your CMS has robust security features in place that protect your data during transfer, storage, and display. Some things to look out for include:
Data and hardware encryption

Safe IP address designation

Alignment with your corporate security policy

Fast tech support
User Control Customization
You likely won't have only one person managing your digital signage CMS. More often than not, multiple people will be tasked with uploading, scheduling, and optimizing content to show up on your screens.
If that's the case, you need CMS that allows you to add and remove users or customize their roles and access within the system.
User-friendly Interface
Many businesses are hesitant about investing in digital signage solutions because they think that they need a full-blown IT team to manage their network and deploy their content. But that's not the case, as long as you focus on looking for software with a user-friendly interface that anyone can use and navigate.
Some user-friendly features to look out for include:
Flexible screen layouts - allow you to maximize screen space and customize where media will show up in the display.
Multi-user login - allows more than one user to access the CMS from different devices.
Organized view - has a neat and well-organized dashboard that's not cluttered with buttons. The features should be easy to navigate and execute for a non-technical end user.
User role modulation - allows the administrator to give access permissions to secondary users.
A good rule of thumb is your digital signage CMS should be intuitive and easy to use — even for someone with minimal training.
Regular Software Updates
There's no such thing as a perfect digital signage CMS. They all need regular updates to fix bugs and improve their features and characteristics. Software updates should be standard in a digital signage CMS service and should take place regularly with no extra charge to the user.
You might also want to ask your vendor about how software updates are conducted. As much as possible, look for a provider who can run updates and fixes remotely to save you time and resources.
Choose the Best CMS for Your Digital Signage
The right digital signage CMS will allow you to maximize your displays, easily deploying and updating content to advance your business's marketing and communications goals. Take the time to weigh your options and look for a digital signage CMS vendor that meets your needs and provides value for your business.
Start optimizing your digital signage with Rise Vision. Book a free demo with us to learn more about our free signage software.