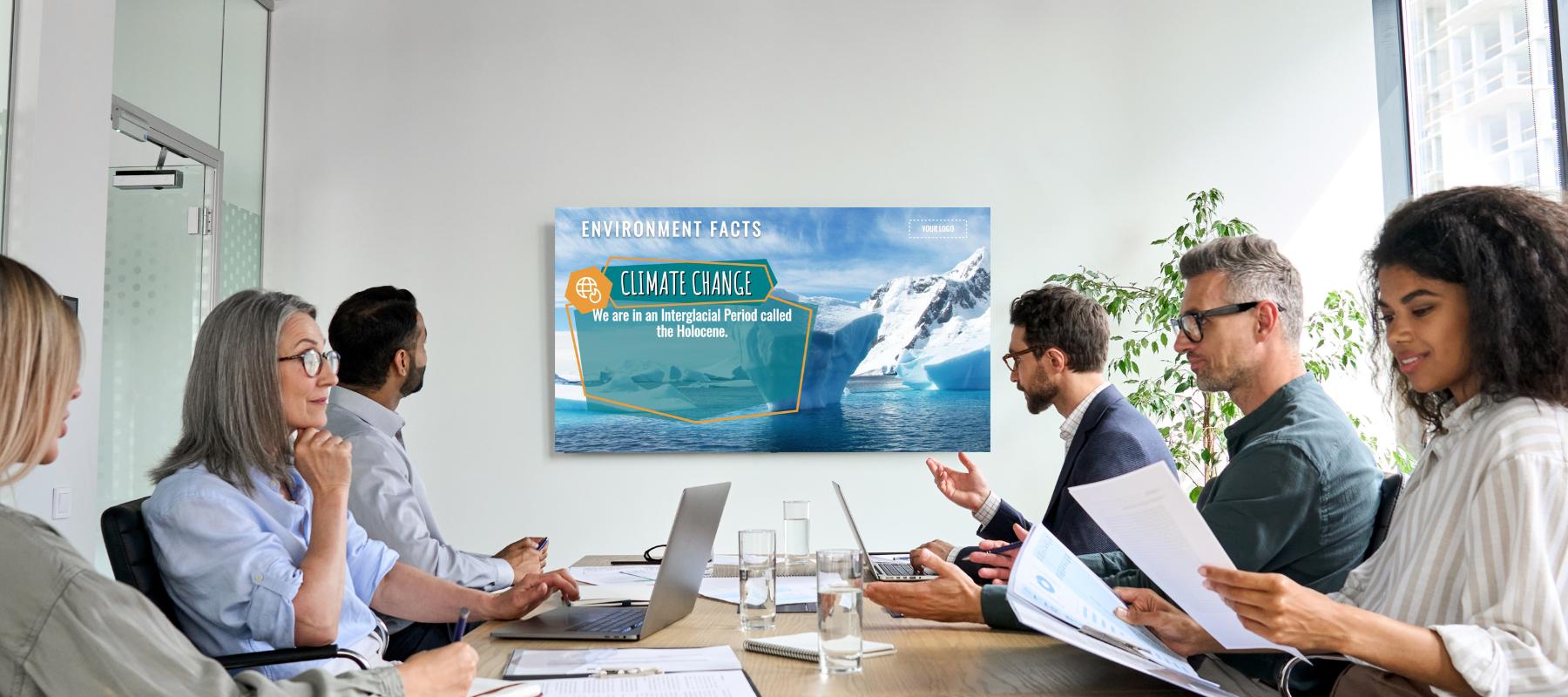 Digital signage used to be reserved for large corporations, and you could tell by what was being advertised on busy electronic billboards mounted on buildings in the city center. But thanks to advancements in digital sign technology, from LED screens to easier-to-use software, digital signage has become more affordable and accessible to small to medium-sized businesses.
This widened the range of applications for digital signage — so much so that you see it everywhere you look. Digital signs are expected to grow at a rate of 8.8% from $20.40 billion in 2021 to $36.89 billion by 2028. And if you have not adopted it, it's probably because you're yet to be convinced by what the emerging technology can do for your business.
In this article, we uncover all the reasons you should be investing in digital signage and identify how it can help you get more customers, improve communications, streamline your marketing communications strategies, and ultimately, boost your bottom line. But first, let's talk about how effective digital signage is.
How Effective is Digital Signage?
Digital signage replaces traditional, print-based marketing and communications strategies, which are evidently going stale and becoming less effective. In the age where dynamic visuals overtake static posters, digital signs are able to generate 400% more views than traditional signage.
This, in turn, makes it significantly more effective in capturing your audience's attention, improving their engagement and experience, and motivating them to support your brand or make a purchase. All at a cheaper cost and with less effort.
8 Reasons to Invest in Digital Signage for Your Business
To help you make an informed decision about investing in digital signage and incorporating it into your internal or external communications strategies, here are 11 convincing reasons to make the switch.
Become More Eco-Friendly
According to research, the U.S. alone uses 68 million trees per year to produce paper, a large majority of whom are businesses engaged in paper marketing. Printing new posters, flyers, and brochures for every ad campaign is wasteful, especially considering how ineffective they are at producing the desired results. At the end of the day, the only thing you're achieving with your paper marketing is to fill up the landfill.
Digital signage eliminates the need to use paper, making it a more environmentally-friendly marketing solution. The whole process is done digitally, from content creation to deployment, using software or content management systems. There are also digital signage screens that are known to be energy-saving, such as LED screens that use 90% less energy than their counterparts.
Boost Sales
All the advantages of digital signage as a marketing tool boil down to an increase in profit. When used correctly and to their full potential, digital signs can push customers further down the sales funnel and drive them to make a purchase.
Whether used to introduce your brand or promote new products and services, digital signage with dynamic, vibrant, and eye-catching content can quickly yield an increase in your bottom line.
Create Targeted Ads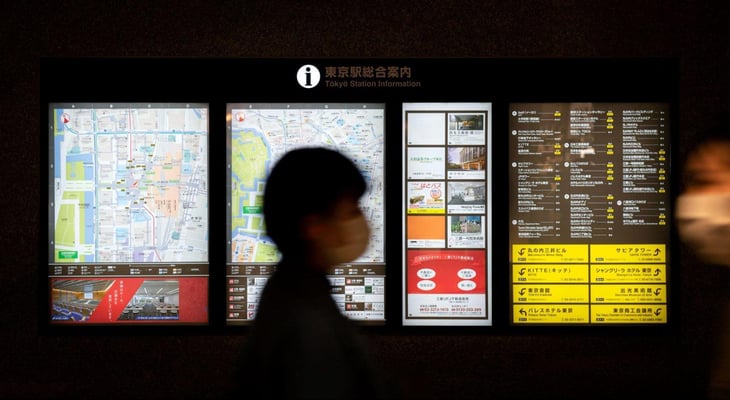 Digital signage technology has evolved over the years, now allowing you to take advantage of targeting features so you reach your intended audience with the right message at the right time. For example, you can program your signs to display a particular ad at peak times of the day, depending on when your target audience is most active.
There are also features that allow your signs to show specific content in certain surrounding conditions, such as room temperature or after sensing the demographics of people passing by.
Improve Brand Awareness
Digital signage is a powerful tool to improve brand awareness. In fact, a study found that up to 89% of people remembered specific messages from digital billboards, increasing brand recognition by over 47%.
Because digital signs deliver content in a more exciting and engaging format, people become more inclined to take a second look. And as our brains are hard-wired to retain visual information longer than text, your audience is likely to remember your message and associate it with your brand.
Improve Communication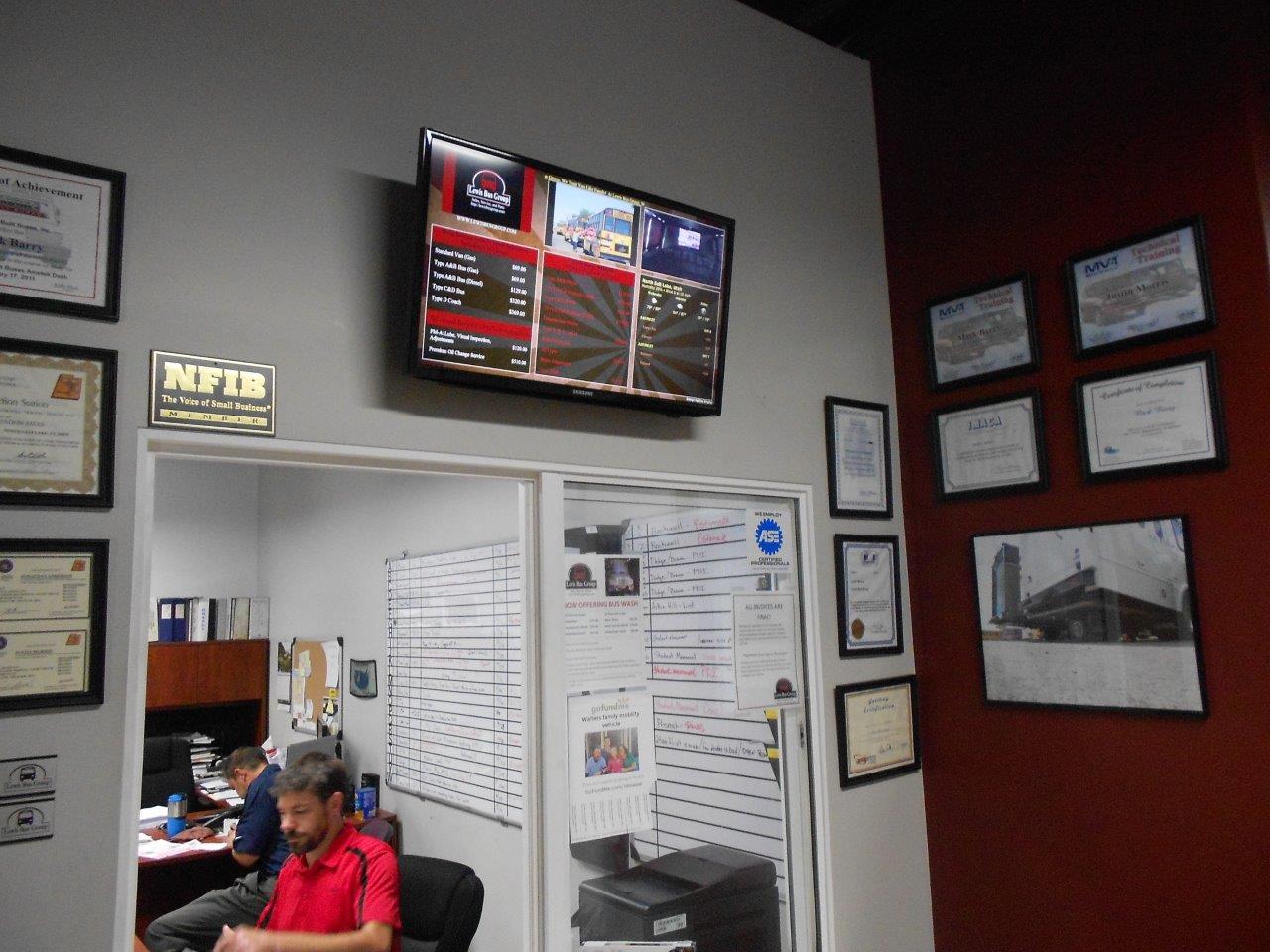 Digital signage can be used to streamline communication and get your message across more efficiently. With crisp, vibrant, and dynamic displays that are hard to ignore, you can increase visibility and ensure your message is delivered to your target audience.
This is why digital signage is commonly used in school or office settings to deliver emergency alerts, make important announcements, or inform about new updates or events.
Increase Employee or Customer Engagement
Posters and other print collaterals are quickly losing their ability to attract and engage their viewers. Luckily, digital signs are entering the picture and revolutionizing the way brands interact with their audiences and get their attention.
By displaying dynamic and eye-catching content that's hard to ignore, digital signage can capture the audience's attention quickly and motivate them to keep perusing the content. And the more they do, the more they're likely to take action.
Whether used to market a product or improve internal communication, digital signage is changing the customer experience for the better.
Reduce Costs
There's a common misconception that digital signage is expensive. While the costs to set it up may be higher compared to traditional signs, you also need to consider the long-term expenses. Think about it — how often does your company print out collaterals in, say, a year? Every time you have a new product, offer, or event, you're overhauling your entire campaign and paying for the whole thing.
Digital signs are more cost-effective because you only have to worry about the initial costs. Maintenance expenses are minimal, and you'll be allowed to update and change content on a whim — without paying extra.
New technologies have been developed to make digital signs more affordable for businesses. You can invest in cheaper displays like LED screens or even repurpose an old TV monitor to deploy content. And with how effective digital signage can be in generating profit, you'll find that you're getting a good ROI — to the point that your digital sign ends up paying for itself.
Save Time
Compared to traditional signage, it's much easier and less time-consuming to manage and maintain a digital sign. This is owing to its flexibility and user-friendly features. Most software doesn't require any professional experience to navigate, and you'll be able to update, change, and deploy content with a few clicks of a mouse.
It's Time to Adopt Digital Signage to Your Business
With their ability to attract customers, increase sales, reduce costs, and improve your ROI, there are more than enough reasons for you to invest in digital signage solutions for your business.
Now's the time for you to get started. Book a free demo today!