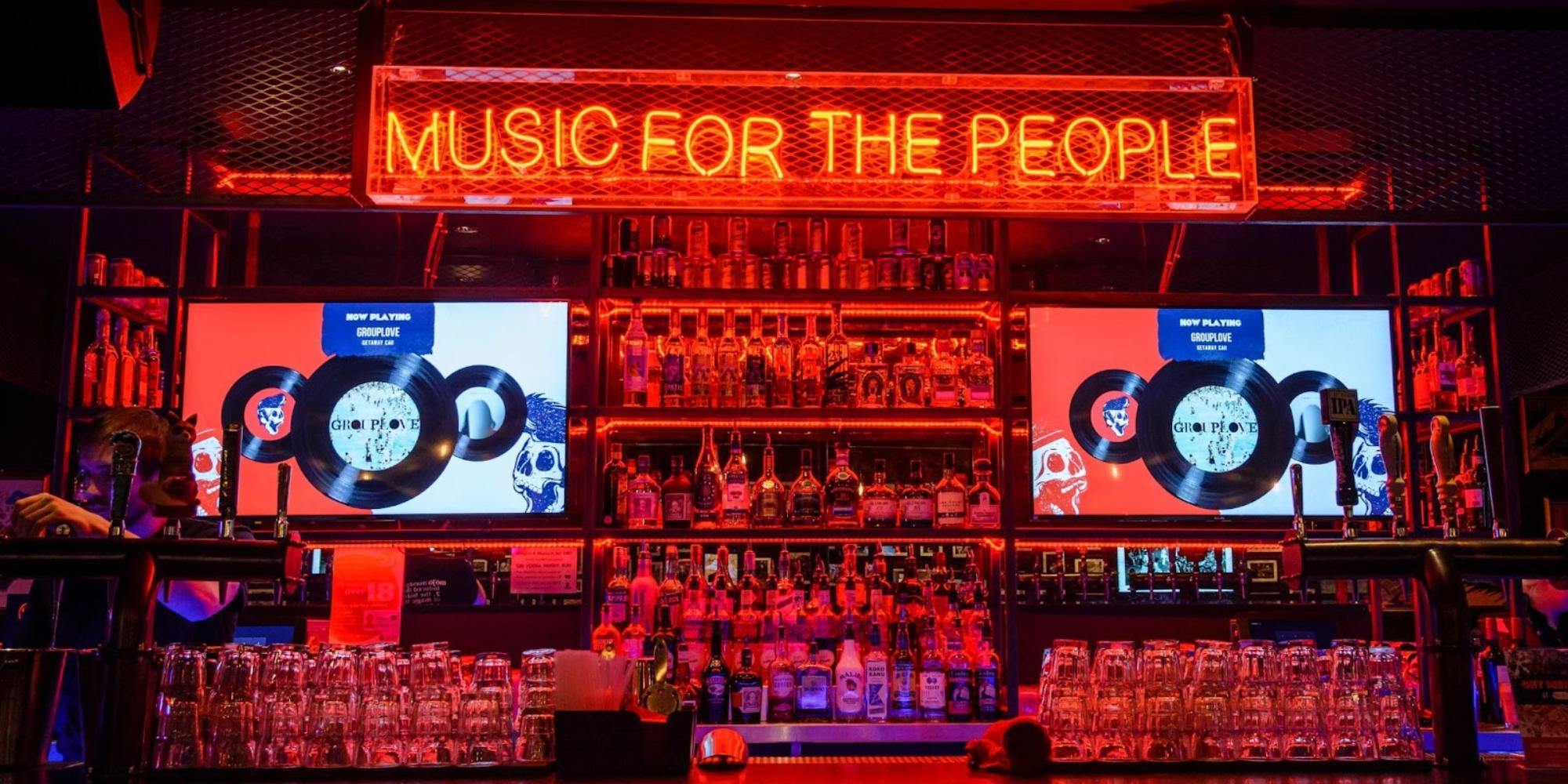 The bar and pub scene is a highly competitive one. In fact, according to IBISWorld, there are around 70,000 bars and nightclubs in the United States alone. With such fierce competition, bar owners and managers have to fight to stay on top by constantly improving their offer, customer experience, and the overall ambiance of the establishment. One great way they can keep up with competitors is through introducing bar digital signage.
What Is Bar Digital Signage?
Digital signage is an innovative media and communication tool with a wide range of applications across industries, from automotive to hospitality. It consists of signs, i.e. displays, and digital signage software, which ensures those displays show the right visuals. Bar digital signage, as the name suggests, is digital signage used in bars, pubs, and similar establishments.
Benefits of Digital Signage in Bars and Pubs
If you run a bar that has not been digitized in this way yet, you might want to consider investing in some digital signs. Here are some of the major benefits you could get:
Increased Sales: Bars and pubs can use digital signs to promote certain products in order to drive their sales. Additionally, you can announce upcoming events you'll be hosting (such as, for instance, for a big game) to keep guests coming back.
Better User Experience: Having your menu on digital screens instead of paper-based signs will allow customers to see your offer better, especially given the fact that bars tend to be dimly lit.
Additional Revenue: Of course, you can also use your digital displays to show ads and create an additional source of revenue this way. Some local businesses will certainly have an interest in advertising to your patrons.
Internal Communication: Digital signage can also help your staff streamline their processes and replace having to write everything down with a few simple taps on the screen.
How to Use Digital Signage in Bars to Maximize Its Effectiveness
There are multiple different ways you can use digital signs in your bar. The best way to do so will depend on exactly what you want to accomplish. To help you get started, here are a few ideas on how to use bar and pub digital signage.
Digital Menu Boards
One of the most common ways to use bar digital signs is to turn them into menu boards. As we have already mentioned, since pubs and bars tend to have somewhat dimmer lighting, paper-based menu boards aren't the best solution. In addition to this, updating your menu will be much easier when all you have to do is input changes through the digital signage CMS, rather than having to take down old menus, design and print new ones, and then put them up again.
Event and Product Promotions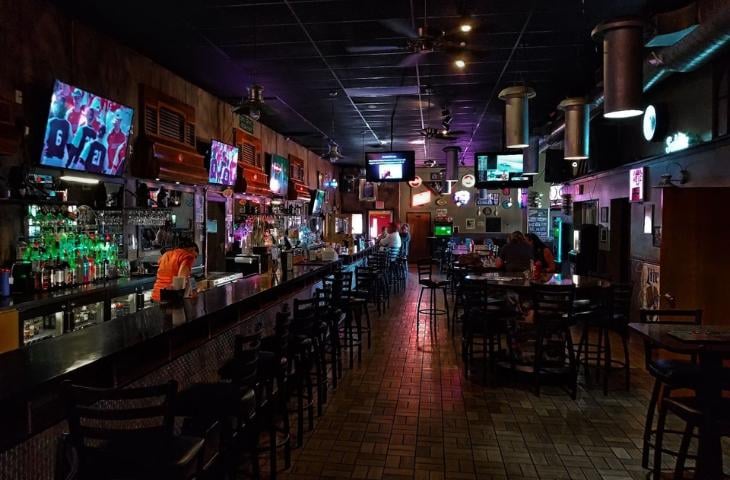 Instead (or in addition to) showcasing your entire menu, you can also use digital signs to promote certain products such as seasonal offers for Christmas, fall, or even your bar's birthday. If you often host events at your establishment, digital signs could help in promoting those, too!
Enhancing Your Bar's Aesthetics
Digital signs don't have to contain any information, really. Depending on the design of your bar, they can also serve an aesthetic purpose. In this case, however, you will have to design visually compelling content that matches the overall look and feel of the bar (if you're not sure where to start, check out some of the best digital signage content creation tools).
Generating Ad Revenue
One of the oldest and most common applications of digital signage is DOOH advertising. Local businesses, such as fast food joints, cab services, or motels, will likely be interested in advertising in a nearby bar or pub. In return, you get to create an additional, steady stream of revenue for your business.
Sharing Important Information
Is there an important announcement you need to get across to your customers? For instance, your business's working hours might be changing, or maybe you're looking to hire more staff. Whatever it is that you need your patrons to know, you can put it up on a digital display.
Back-of-House Digital Signage in Bars
Lastly, your digital signs don't have to be directed at your patrons at all. They are also a valuable tool for internal communication among your staff members. Employees can use them to share orders with each other, keep track of sales, and so on.
Put Up Digital Signage in Your Bar or Pub
As you can tell, there are many benefits to investing in digital signs for your pub or bar. Whether you're looking to make more money or just enhance the ambiance, this is the way to go. And if you haven't found your digital signage provider yet, you've come to the right place.
With Rise Vision, you can get access to powerful software and all the support you need for your digital signs. Sign up for our free digital signage software to test out our product, or request a free demo. We're looking forward to hearing from you.