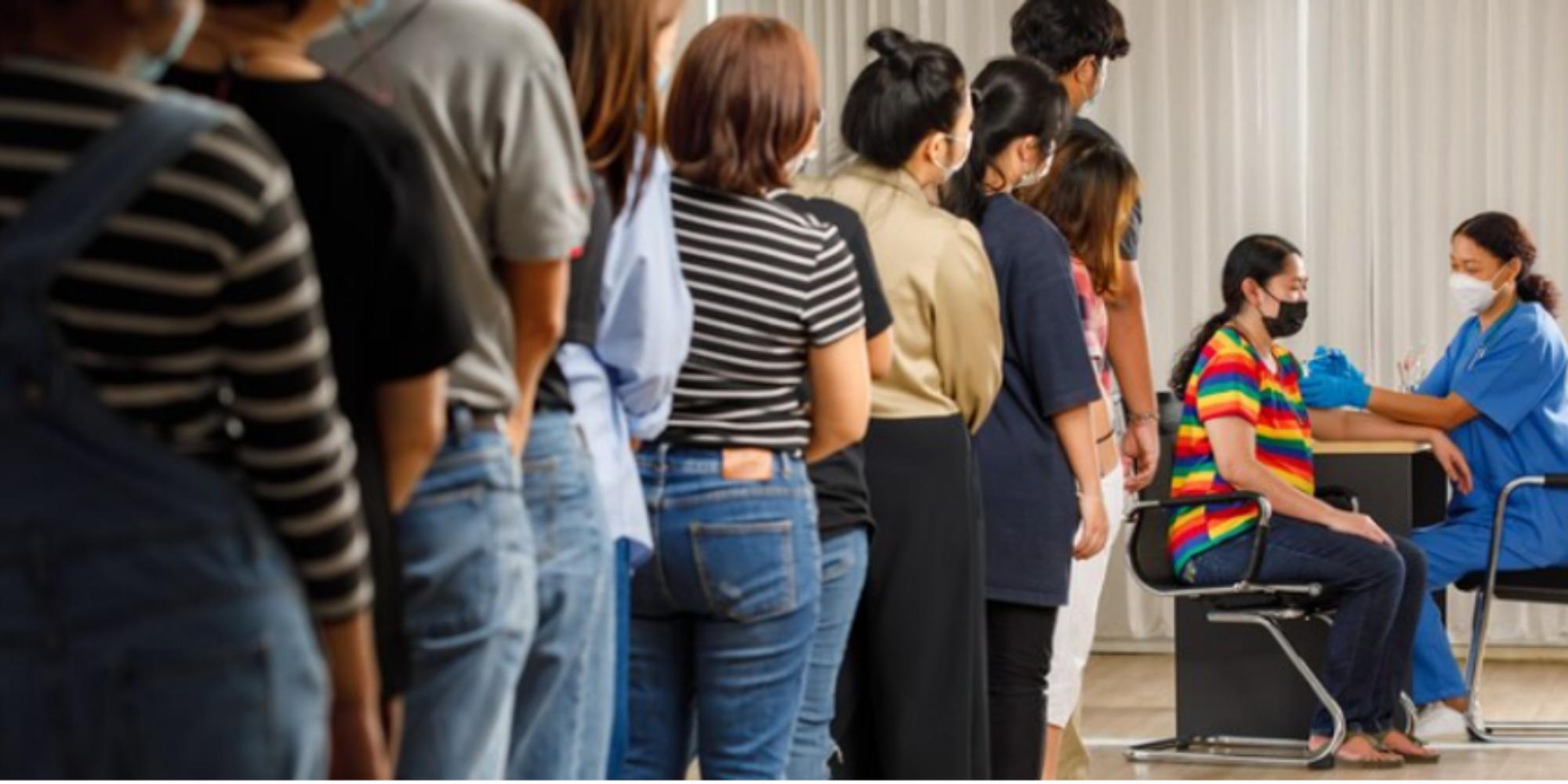 We're sure you've heard the saying that "Patience is a virtue." That's become more relevant in today's day and age when impatience is a common trait among consumers. With a culture that favors instant gratification, people increasingly despise wait times — whether in line at a grocery store, healthcare facility, or government office.
This puts a lot of pressure on businesses to manage their queues more productively and reduce wait times for customers. One solution is cloud based digital signage, which has been shown to help reduce perceived wait times by up to 35%. It does this by taking attention away from the wait itself and providing customers with engaging content to keep them busy.
Read on to learn more about how digital signage can help you alleviate waiting pains among your consumers and in turn, improve customer experiences.
How Digital Signage Can Help Reduce Perceived Wait Times and Perceived Queuing
Digital signage is able to streamline your queue management and manage the flow of customers in your establishment. Here's how.
Advertising Content
A waiting room or checkout line that's filled with customers waiting for their turn is a good opportunity to advertise to them and increase their chances of making a purchase.
Studies show that more than 60% of customers make their buying decisions at the point of sale and 40% of shoppers say that digital displays can change their decisions about what they buy when the information is provided close to the point of purchase.
Use your waiting room digital signage to showcase your latest products and services or further your marketing campaign. This allows you to steer customer behaviors and experiences in your favor, which not only reduces perceived wait times but allows you to make efficient use of your digital signage to boost your bottom line.
Entertainment
Time always moves faster when you're preoccupied with something. Think about it. You're watching an entertaining video on your phone, and all of a sudden, 30 minutes have passed without you noticing. But sitting, with nothing to distract you, for 30 minutes will make the wait feel like an eternity.
The main draw of digital signage for queue management is its ability to draw a customer's attention away from the wait itself. It provides them with a welcome distraction while waiting in the queue so they don't count the minutes until they reach their turn.
Showing entertaining videos on your digital sign can help you minimize boredom and offer a more engaging experience for your customers. Show them live sports events, stream commercials or movies, or broadcast news channels or feeds. And before your customers know it, they've been distracted enough to make time pass quicker.
Queue Management
Digital signage software can typically be integrated with queue management systems. These come with features that help you manage the flow of customers in your establishments, such as calling customers forward, displaying estimated wait times, and more.
By adding these systems to your digital signage software, you are able to manage your customer's expectations about how long the wait will last. This mitigates the tendency of them getting frustrated over unpredictable wait times.
Queue management systems in digital signage are commonly seen in healthcare facilities and transportation hubs. In the former, they help reduce patient anxiety as they wait for their appointment. In the latter, they display information about service disruptions and the like, which keeps travelers informed of potential wait times and allows them to plan their days accordingly.
Digital Signage Content to Reduce Perceived Wait Time
In order to maximize your use of digital signage to reduce perceived wait times and efficiently manage your queues, you need to deploy the right content. Here are some approaches to help you get started.
Digital Kiosks
Many establishments are trading manual check-ins/ check-outs, appointment setting, or addressing customer inquiries for digital kiosks. This has proven to be a valuable type of digital signage for achieving efficiency and reducing wait times.
It allows for customer self-service, giving them access to everything they need with a few taps on a digital screen. This helps reduce human interaction and allows your staff to focus on speeding up the queue.
Not only that, but digital kiosks also let your customers take control of their experience They can take the more efficient route to get what they need faster without having to wait to speak to a staff member. A digital kiosk in your establishment splits the queue between digital and manual, making queue management a more efficient endeavor.
Social Media Feeds
Social media has boomed in the last couple of decades, with over 4.8 billion users around the world. While the primary use of these platforms is to connect with family and friends, many people browse social media to help pass the time.
This makes social media feeds effective content for your waiting room digital signage. You can optimize your displays to function as a social media wall, displaying videos, product images, or customer testimonials from your Facebook, Twitter, Instagram, Pinterest, or YouTube accounts.
This not only gives your customers something to pass the time as they wait, but it also allows you to bring your online presence to your physical establishment. While you're displaying your social media content, you can also add calls to action or a handy QR code to direct your audience to follow or connect with you online.
Videos
Compared to other modes of entertainment or communication, video reigns supreme. According to marketing research, 68% of consumers say that video is their preferred medium for learning about new products or services. Similarly, studies show that 80% of people will watch a video while only 20% will be inclined to read text.
Digital signage provides a lot of opportunities for you to show video content. Whether creating and deploying your own short videos to promote your brand, live streaming YouTube content, or broadcasting entertainment or news channels, leveraging the power of video for your digital signs will keep your customers engaged while they wait.
Improve Customer Experiences with Digital Signage
By helping you manage your queues and reduce perceived wait times, digital signage, in effect, improves your customers' experiences in your establishment. If you're ready to allow digital signage to upscale your business, get started with a free trial of Rise Vision's digital signage software.