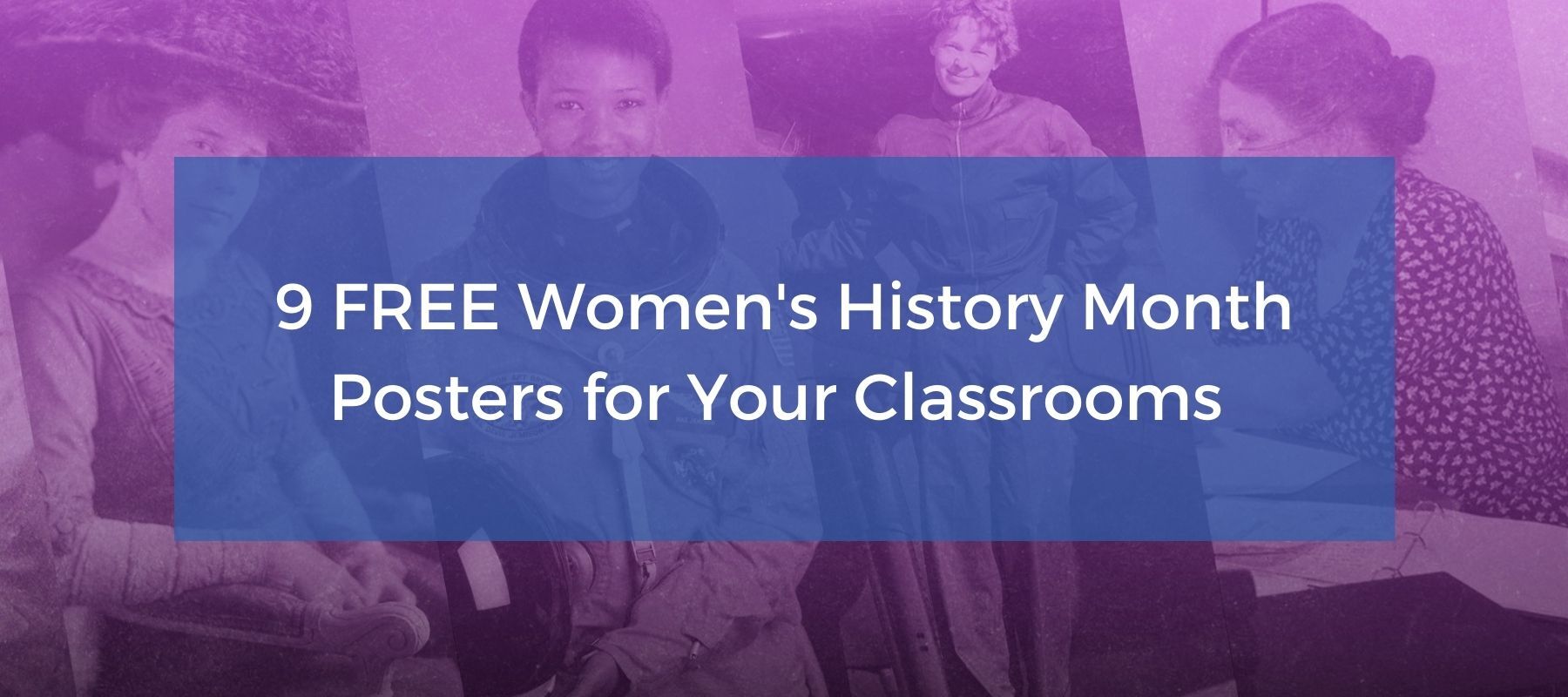 Women's History Month is celebrated annually in March. To help you celebrate in your schools and classrooms, our creative team put together a series of 9 FREE Women's History Month Posters you can download and use in your classrooms.
Women's History Month started in 1980 and was originally a week-long celebration. In 1987, March was officially designated Women's History Month. March 8th is the International Day of Women, which has been celebrated worldwide since 1910.
In Canada, Women's History Month began in 1992 and is celebrated in October.
Scroll down to read about some of the famous women in history we highlighted and their contributions to the world.
---
Download our entire collection of free Women's History Month posters as high-resolution PDFs and JPGs.

---
Women Blazing Trails
Women's History Month was created to honor all women, everywhere.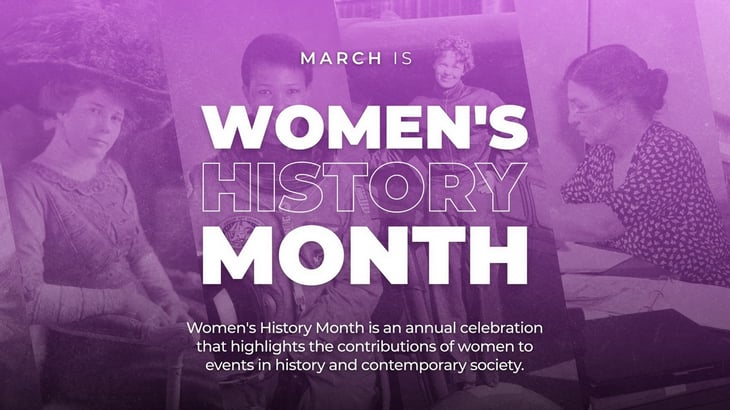 Edith Clarke, Pioneering Electrical Engineer
Edith Clarke was the first female electrical engineer in the United States. She was also the first female professor of electrical engineering.
Clarke studied electrical engineering at MIT, where she was the first woman ever awarded an electrical engineering degree at that institution. Upon graduation, she was hired at GE, where she worked for 26 years.
After retiring from GE, she was appointed as the first female professor of electrical engineering in the country at the University of Texas.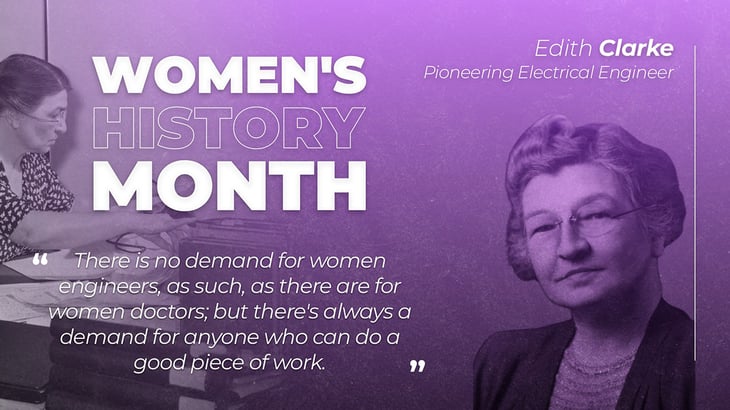 Amelia Earhart
Amelia Earhart was the first female aviator to fly solo across the Atlantic Ocean. She was instrumental in the formation of The Ninety-Nines, an organization for female pilots.
The mystery surrounding the fate of Earhart continues to this day and there are many theories about what happened, including dying as a Japanese prisoner in the Marshall Islands for being a U.S. spy, repatriating to the U.S. under an assumed name and making an emergency landing on Nikumaroro and living for a time as a castaway on the uninhabited island before eventually dying there.
However, the official ruling and most accepted theory is that in July 1937, Earhart and her navigator, Fred Noonan, took off from Lae, New Guinea on one of their last legs in their attempt to circumnavigate the globe but never arrived at Howland Island in the central Pacific Ocean where a U.S. Coast Guard cutter waited there to guide them in for a landing. The Navy concluded that they had run out of fuel, crashed into the Pacific and drowned. A court ordered Earhart legally dead 18 months after her disappearance.
Download the Women's History Month Poster of Amelia Earhart.
Kamala Harris, 1st Female Vice President of the United States
In January 2021, Kamala Harris became the first woman Vice President of the United States. Prior to this, she was the District Attorney of San Francisco, California Attorney General and United States Senator.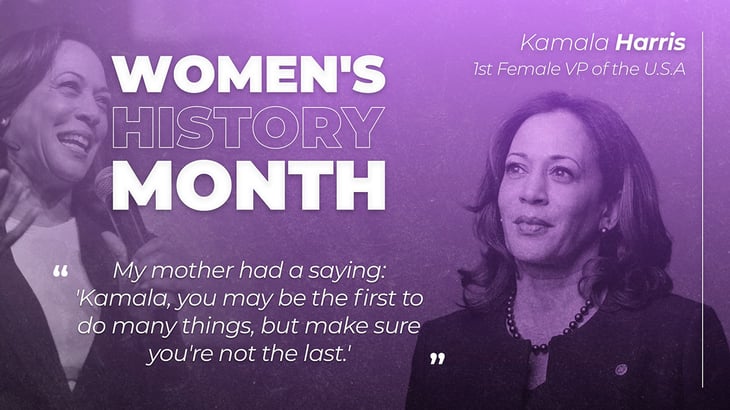 Mae Jemison
Mae Jemison is an engineer, physician and former astronaut for NASA. She is the first African American female astronaut. She flew into space along with six other astronauts aboard the Endeavour in 1992, becoming the first African American woman in space.
Download the Women's History Month Poster of Mae Jemison.
Patsy Mink
Patsy Mink was the first woman of color elected to the U.S. House of Representatives and the first Asian-American woman to serve in Congress. She was also the first Asian-American to run for U.S. President.
Some of the bills Mink wrote include Title IX, the Early Childhood Education Act and the Women's Educational Equity Act.
Download the Women's History Month Poster of Patsy Mink.
Manon Rhéaume, 1st Woman to Play in the NHL
Manon Rhéaume was the first and only woman to play in the National Hockey League.
She is a retired Canadian ice hockey goaltender who won gold medals in the World Championships in '92 and '94 and a silver medal in the 1998 Winter Olympics.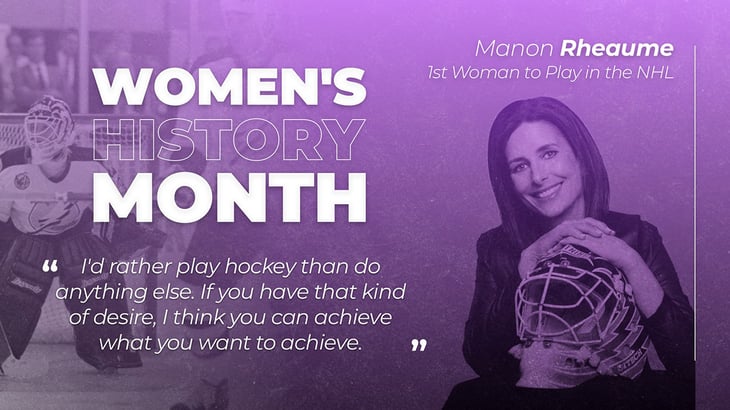 Eleanor Roosevelt
Eleanor Roosevelt was an American diplomat, humanitarian and first lady.
When the U.S. entered World War I in 1917, Roosevelt visited wounded soldiers and worked for the Navy-Marine Corps Relief Society and in a Red Cross canteen. Later, she joined the Women's Trade Union League and took an active role in the New York state Democratic Party. She was a member of the Legislative Affairs Committee and the League of Women Voters where she learned to evaluate voting records and debates.
Download the Women's History Month Poster of Eleanor Roosevelt.
Mother Teresa
Mother Teresa, honored in the Catholic Church in 2016 as Saint Teresa of Calcutta, was an Albanian-Indian Roman Catholic nun and missionary.
She was the founder of the Order of the Missionaries of Charity, which is a Roman Catholic congregation of women dedicated to helping the poor. She devoted her life to caring for the sick and poor. In 1979, Mother Teresa received the Nobel Peace Prize for her humanitarian work.
Download the Women's History Month Poster of Mother Teresa.
---
Download the entire collection of 9 famous women in history posters. The files are available in high-resolution JPGs and portrait and landscaped-oriented PDFs.
---
Additional Women's History Month Resources for Schools
5 Famous Women in History Your Students Should Know
Want poster designs like these all year long? Learn more about how our digital signage software can keep your students engaged, up to date, and in the know.
Interested in other school posters?