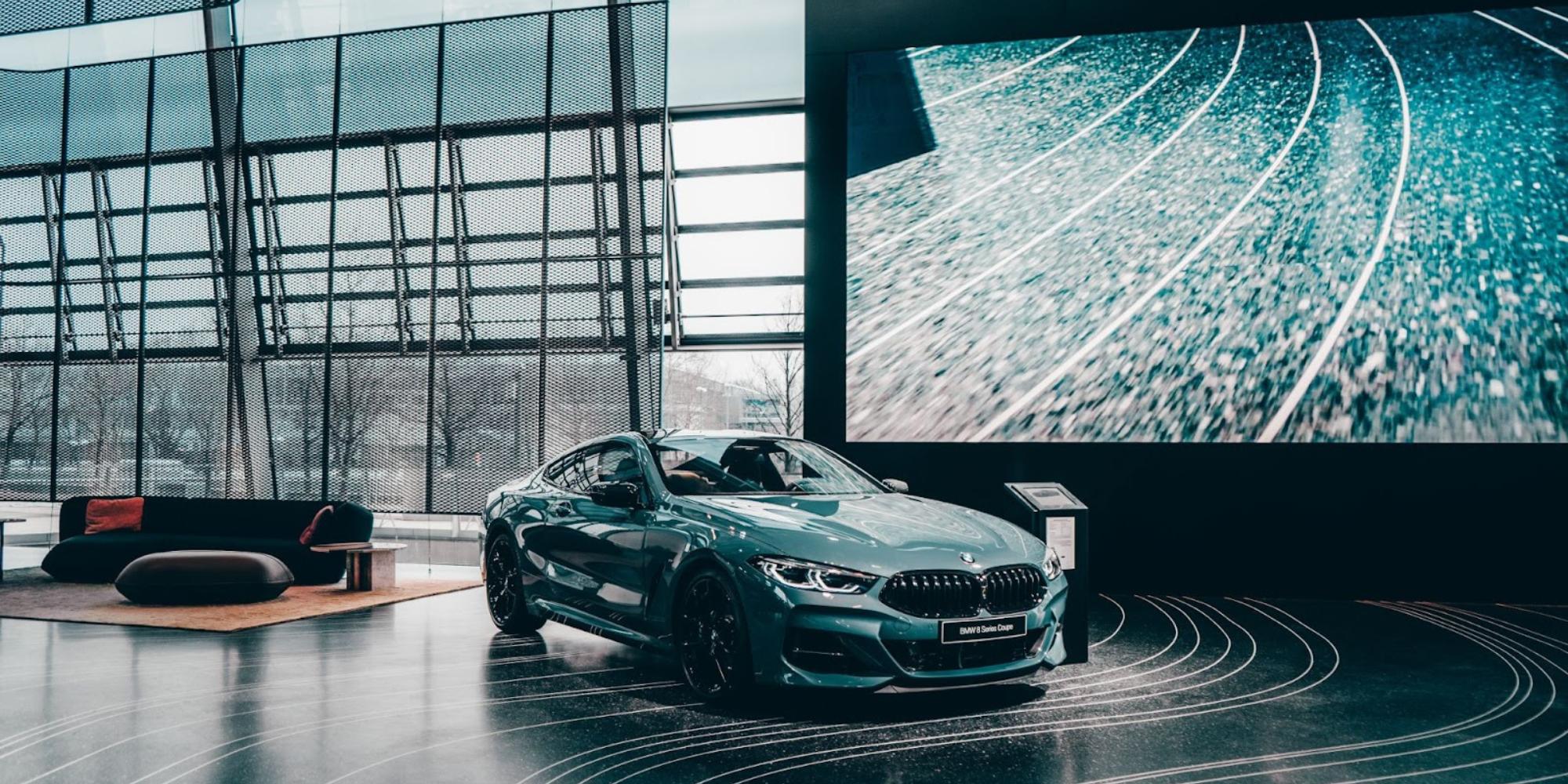 Car dealerships and showrooms are known to be largely cybernated environments, with screens, computers, and gadgets everywhere. After all, with the automotive industry growing at a quick pace, dealerships cannot afford to lag behind. So if your showroom or car dealership still doesn't have digital signage, you're not only missing out on all its benefits, but you're risking falling behind the competition and losing valuable business.
On the other hand, auto shops aren't exactly synonymous with digitalization. Most people picture them as cluttered, loud, and oil-covered garages. So just imagine how easily your shop could stand out with some strategically placed (and strategically used) digital signs.
Whether you're managing a luxurious vehicle showroom or a neighborhood car repair shop, there are many benefits automotive digital signage can bring your business. Let's go over what they are.
Benefits of Digital Signage in the Automotive Industry
So how exactly can digital signage help your automotive business? There are several major points to consider:
Improves customer experience: There are many ways to improve customer experience in your showroom or shop, from providing important information all in one place or highlighting active discounts and deals to simply entertaining them while they wait for a representative.
Reduces staff workload: Another benefit of displaying important information on digital signs is that your staff won't have to answer as many repetitive questions anymore. Instead, they will be able to focus their attention and energy on more important tasks.
Boosts brand awareness: Automotive digital signs can help your brand remain etched in your potential customers' memories and boost the overall image and reputation of your dealership or shop.
Provides additional revenue: If you decide to go the advertising route, digital signs can also be a great monetization source. For instance, the local take-out coffee shop could have an interest in advertising with you if you have long waiting times. Or a neighboring car washing service might want to advertise in your auto shop.
Streamlines day-to-day processes: Digital signage doesn't have to be directed at your customers only. Your staff can also benefit from it through improved internal communication channels.
How to Use Automotive Digital Signage in Your Car Dealership or Auto Shop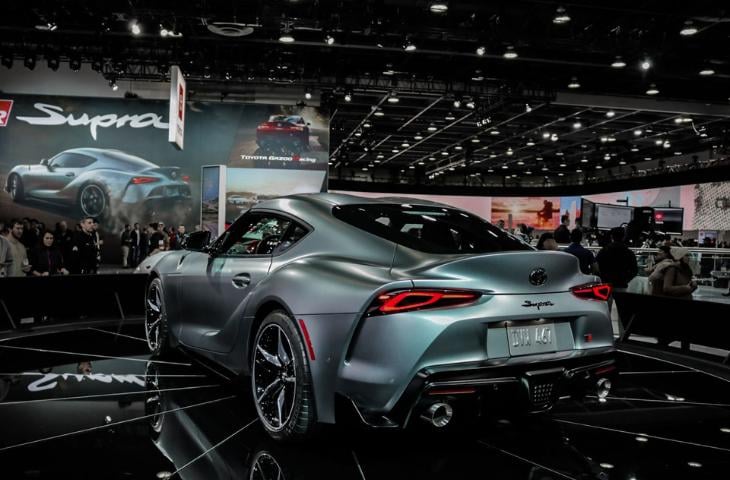 As you can tell, there are a number of advantages to using digital signage systems in the automotive industry. However, to reap these benefits fully, you should know exactly how to use this medium. Here are some ideas to get you started.
Reduce Perceived Waiting Times
Purchasing a new car can be an exciting experience. Waiting to be served by a showroom representative is anything but. Luckily, digital signage can reduce perceived waiting times by keeping customers occupied. For instance, you could play entertaining videos, share interesting facts about cars and the industry as a whole, or display advertisements (although not all would consider ads entertaining).
Promote Deals
A survey conducted by RetailMeNot has shown that two-thirds of consumers are inclined to buy items if offered a deal even if they weren't initially planning to make a purchase. While this percentage might be lower for high-value items such as vehicles, the effectiveness of promotions, deals, and discounts is indisputable.
However, a deal won't mean much if your potential customers aren't aware of it. This is where digital signs come in. Spread the word about active discounts and promotions to encourage purchases and drive business growth.
Highlight Vehicle Specifications
Instead of your typical, boring, paper-based specifications with too small of a print, your showroom can use digital screens to showcase the specifications of each vehicle. Even better, these screens can be interactive, so customers can reach the information they're interested in quickly and easily.
While this bears the obvious benefit of convenience, it also has another advantage. By making the customer interact with the screen, you are essentially "locking in" their attention to the particular vehicle, thereby increasing the odds of closing the sale.
Optimize Internal Communications
Automotive digital signs can help your business behind the scenes, too, by optimizing employee communications. For instance, your sales representatives could benefit from having easy access to important announcements, sales trends, quarterly or monthly goals (and their progress), and so on. Additionally, digital signs can boost your staff's productivity and motivation by displaying their performances, employees of the month/quarter/year, and so on.
Boost Brand Awareness
Just because someone has made their way into your shop or dealership doesn't mean they will definitely become a buying customer. Many of them will still be shopping around, so boosting the image of your brand is just as important on the premises.
Some great ways to use digital signage to boost brand awareness include giving a quick (and interesting) overview of the company's history, introducing your team members through their pictures and short biographies, or showcasing customer testimonials to assure potential buyers that they've come to the right place.
Answer Frequent Questions
If you ask your sales representatives what the most frequent questions they receive are, you will probably get a considerable list in return. So why not make your staff's jobs easier and answer those frequently asked questions on your digital displays? These can be business-oriented questions such as "What is your delivery timeframe?", "Do you have a repair service department?", or "Can I take cars on test drives?" Of course, they could be product-oriented questions related to specific vehicles, such as "What is the best family car in 2023", where you can promote some of your best-sellers.
Provide Important Information
Instead of presenting information in the FAQ form, you could also simply list some important details your customers should know. This includes your working hours, any upcoming holidays when the showroom or shop will be closed, business phone number and e-mail, refund policies, and so on.
Monetize Digital Inventory
Of course, you can always use digital displays to show ads and create an additional revenue stream. As we have already mentioned, many car-related businesses, such as car wash services, vehicle rentals, auto locksmiths, and more, will be interested in advertising with you.
Drive Business Growth With Automotive Digital Signage
Whether you run a car dealership or an auto shop, automotive digital signage can give your business the push it needs. By providing clear information, getting potential customers better acquainted with your brand, or simply offering them a great customer experience, you will surely leave a lasting impression and build a returning consumer base.
However, none of this will matter if your digital displays and their software aren't up to par. Partner with Rise Vision to ensure your automotive digital signage works as intended. Our digital signage software comes with a two-week free digital signage trial so you can test it out and experience first-hand all the benefits of digitizing the signs in your facilities. Contact our team today to learn more and start your free trial.