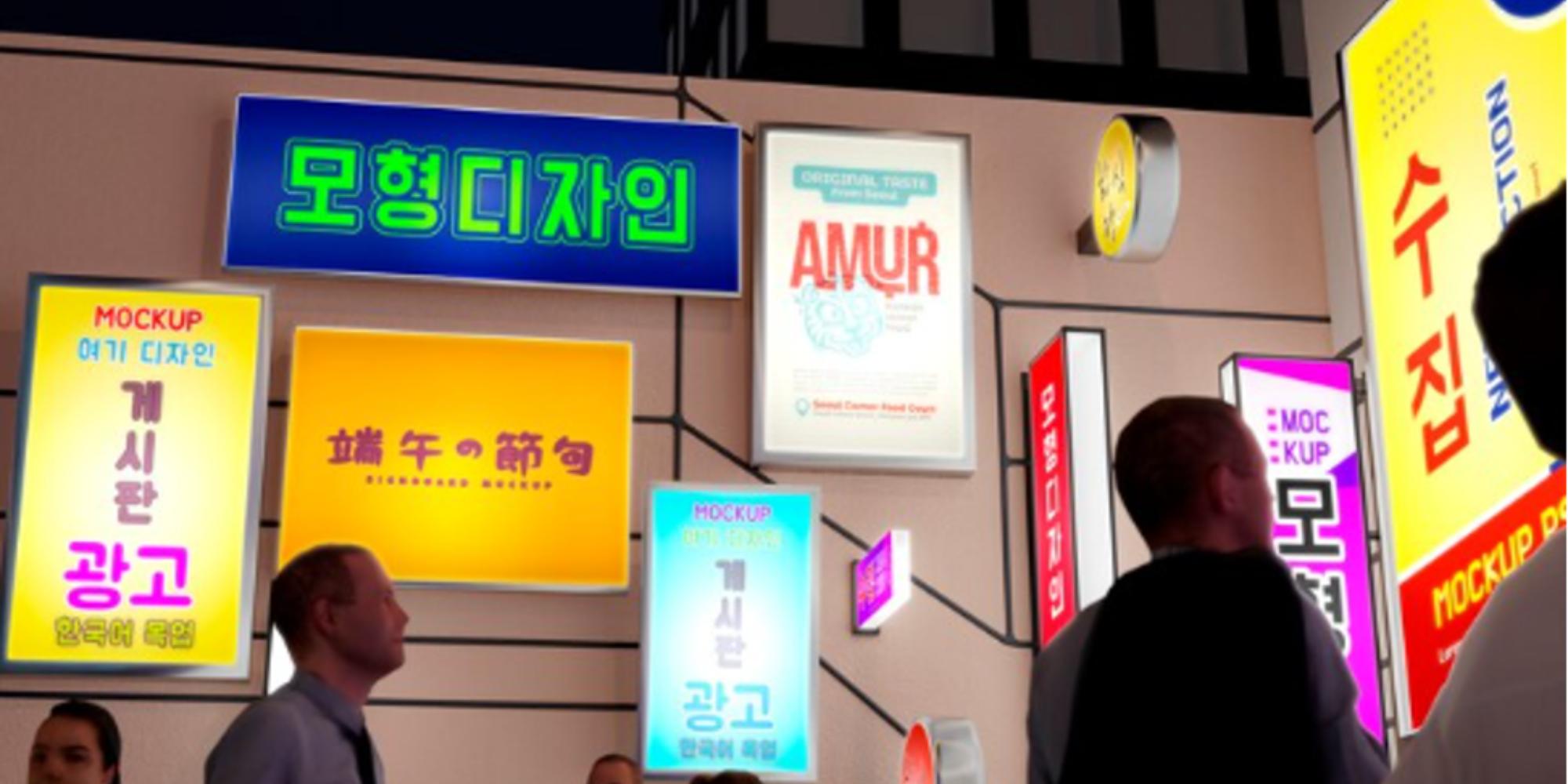 Brand awareness is one of the most critical aspects of building a business. It helps you introduce yourself to the world and put out the products and services you offer. It will allow people to remember you and flock to your business — which is increasingly important in this competitive marketplace.
A strong brand awareness leads to a boost in revenue and increased customer retention. That's why businesses are turning to today's technology to help them foster brand awareness and recognition.
One of the most prominent solutions is digital signage. According to studies, digital signage is 47.7% effective in increasing brand awareness and 84% of retailers believe it's more effective than traditional channels.
If you're interested in boosting your brand awareness and increasing your sales, here's how and why you should invest in digital signage for your business.
How Digital Signage Can Improve Brand Awareness and Recognition
Digital signage is a powerful tool to help you communicate your message and catapult your brand image forward. Here's what else it can do for you.
Connect with Customers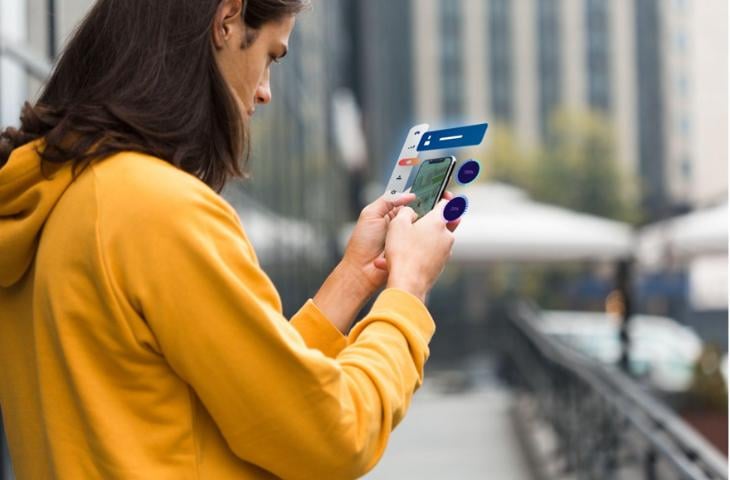 The definition of customer service has expanded in responsibility over the years. Now, it's not enough to simply be nice and accommodating to customers when they're in-store or send them birthday coupons once a year.
You need to keep in touch with your customers and form relationships with them so they don't forget you. Digital signage can help you begin this journey of consistent communication with your customers.
By incorporating QR codes, social media dashboards, or other forms of calls to action in your displays, you pave the way for your audience to connect with you in other mediums — even after their initial contact with your digital sign.
Encourage Feedback and Increase In-Store Traffic
Brand awareness isn't all about you acting and your customers receiving. Now more than ever, consumers want to feel more involved in your business. They need their voices to be heard — and you can provide that for them through mediums where they can give feedback.
While your website or social media pages may have features that allow customers to send in their concerns or suggestions, you can also use your digital signage for this purpose. Leverage interactive displays to allow your audience to provide their feedback and share their opinions. This creates a more personalized experience for the user.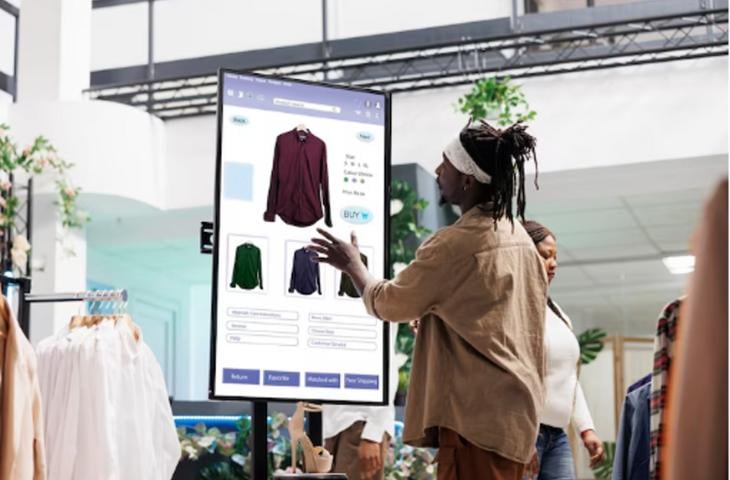 The consumer market has become more purpose-driven, meaning customers won't usually walk into a store to sight-see. They know what they've come for and are often laser-focused on reaching their destination. That only means you need to level up your game and attract them to your store.
One way retailers are doing that is by installing digital signage in their storefronts. These displays feature branded content in the form of product catalogs, videos, or dynamic images that are hard to ignore. They effectively attract potential customers and increase foot traffic in-store by up to 24%.
Keep Customers Updated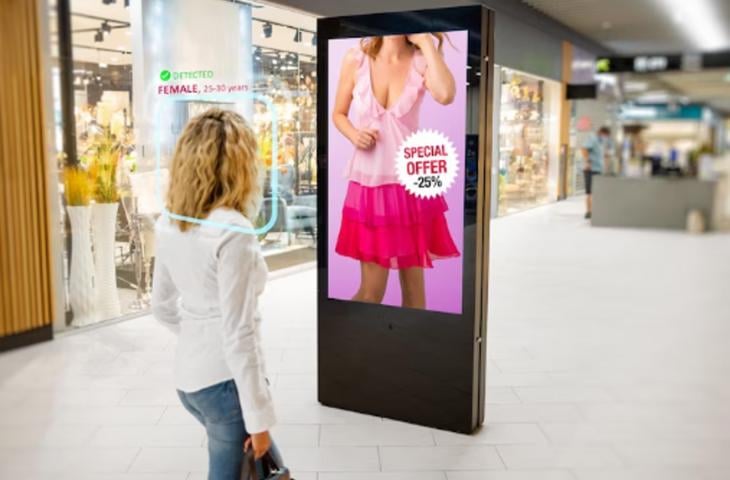 Brand awareness isn't only about getting your customers to remember you. It also concerns keeping them informed about your business and its activities.
Digital signage can help you keep your customers in the loop. It's a medium where you can provide updates about new products or services you've launched, upcoming events you're organizing, awards or certifications you've recently earned, any changes in your operating hours, expansions, running promotions or deals, etc.
Share Your Story
Every company has a story but only a few manage to tell it effectively. But that's precisely what consumers want to hear about. Especially in today's day and age, people are actively supporting brands with stories that they resonate with. So to stay competitive, it's crucial that you're able to communicate your brand story.
That's something digital signage can help with. You can use it to display a variety of content types, whether videos, presentations, or animations to tell your story and connect with your market.
There are also interactive displays that your audience can use to create their own journeys through your brand, learning more about you and consuming content they're most interested in.
Simplify Marketing
Creating strong brand awareness isn't easy, nor does it come cheap. Especially if you use traditional channels for it, you're going to need to shell out a hefty amount of your resources, time, and effort.
But thanks to digital signage, your brand awareness strategies are simplified. You can communicate your message, stay connected with your customers, and keep them informed about your business with dynamic, eye-catching content you can deploy in seconds. With digital signage, you can say goodbye to printing costs and manual labor.
Upscale Your Brand with Digital Signage Today
Increasing brand awareness is a difficult prospect for any business, requiring a lot of time, effort, and resources to pull off. Luckily, digital signage can help make the approach simpler and more straightforward.
Allow digital signage technology to upscale your brand awareness and recognition, starting with Rise Vision's digital signage software. Book a free demo to learn more about how we can help your business.