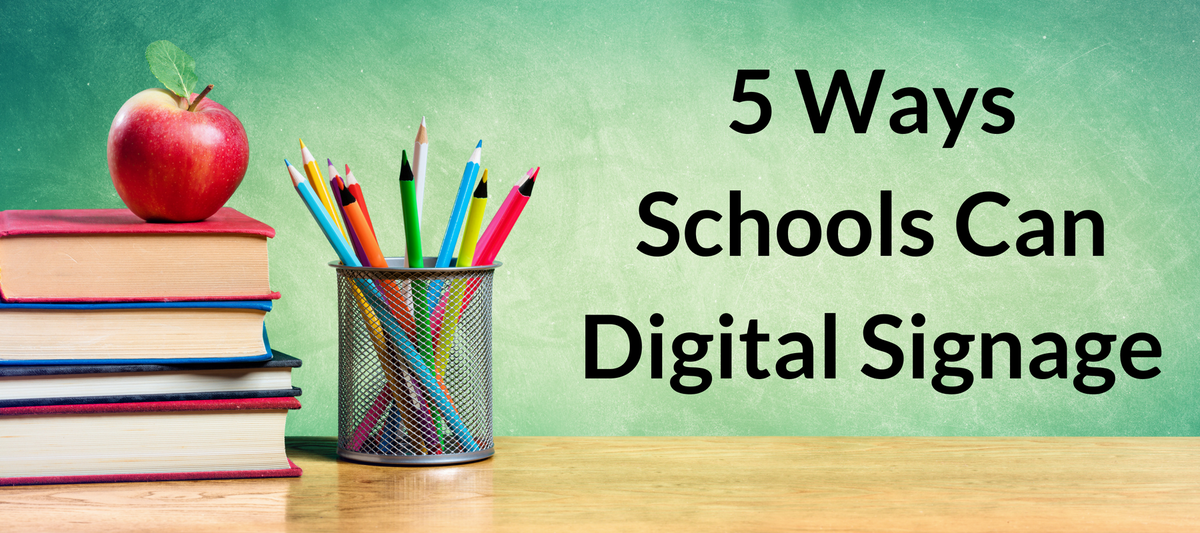 We've looked at hundreds of schools that use Rise Vision, and identified some of the best schools are using the software to give you ideas for what you can do next with your digital signage.
1. Displaying an office welcome message
There are many places to put your digital signage, but the most obvious place to start is your administration office; this is the one point in a school where parents, faculty/staff, and students will all enter. Not sure what to put on your main office display? Check out this post with several ideas.
2. Live Streaming Events
If you want the most dynamic digital signage, consider implementing a live stream. While it is possible to host your own live stream to show campus news and sporting events, many schools take advantage of the hundreds of live streams freely available for you to use on your digital signage--from space launches to live views of the wilderness, this post shows you the best places to find a live stream for your school.
3. Streaming RSS news and events
Live streaming videos aren't the only thing you can stream to get your content to update automatically without making changes. Many schools use RSS to show news, sports, weather and more. You can see over 50 of the most popular ones here.
4. Creating Trivia Games
Students love interacting with digital signage. One of the easiest ways is to create a trivia game via Google Slideshow that gets pushed onto your display. This post shows you how easy it is to do.
5. Show social media content
Finally, the most proactive schools are using digital signage and social media together. Some schools even let students tweet a message onto a digital display. You can see how easy it is to setup Twitter with your digital signage here.
Looking for even more content ideas for your school's digital signage? Check out this post with over 50 ideas. If you are doing something cool with your digital signage (like this school) we'd love to hear about it.