Software as a service (SaaS) has revolutionized digital solutions for businesses, allowing them to avail the technologies they need on a subscription basis.
This platform has also found its way to digital signage applications, where companies can avail of services to help optimize their digital signs and display dynamic content.
What Does Digital Signage as a Service Mean?
Digital signage as a service is a centrally hosted service that companies can avail to operate their digital signage solutions. The services are provided on a subscription basis, which can be scaled up or down, depending on the company's needs.
More and more businesses are looking into SaaS providers for their digital signage solutions to take advantage of advanced technology, automatic upgrades, and overall seamless digital sign management.
Digital Signage Service Examples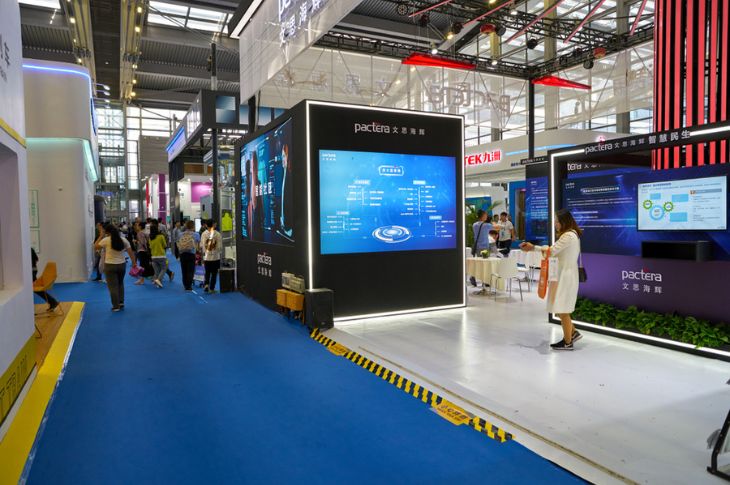 There are a few types of digital signage services available, but the most common ones are digital signage ad servers and digital signage content management systems.
Digital Signage Ad Server
An ad server is a technology that sets parameters around the content being deployed onto digital signage screens. It uses intelligent technology to serve specific types of advertisement content at the most relevant times to the target audience.
This allows businesses to tailor their advertisement strategies to target the right people with the best content, which yields better results.
Digital Signage Content Management System
Another type of SaaS for digital signage is a content management system (CMS). Through this tool, operators can deploy, schedule, and update content in real time from a remote location.
A CMS may also have features that allow routine maintenance and system testing to ensure a digital sign is working as it should.
Benefits of SaaS for Digital Signage
The SaaS model, when applied to digital signage, changes the game for businesses, providing them with a robust platform to operate and optimize their digital signs. SaaS for digital signage has the following benefits that make them attractive for businesses from various industries.
Easy Deployment
Building an in-house digital signage network would require technical knowledge and expertise in different hardware, software, and networking equipment. SaaS remedies that by providing platforms that are easy to integrate and deploy.
SaaS products are operated by experts and function through technology, which means that the user doesn't have to worry about purchasing third-party hardware or engaging IT professionals to operate their digital signs.
Reduced Maintenance
Digital signage solutions will require periodical maintenance and system upgrades. But with SaaS, businesses don't need to take on that job themselves.
Service providers will have their own IT teams ready to maintain and update the servers, requiring no intervention from the user.
Latest Technology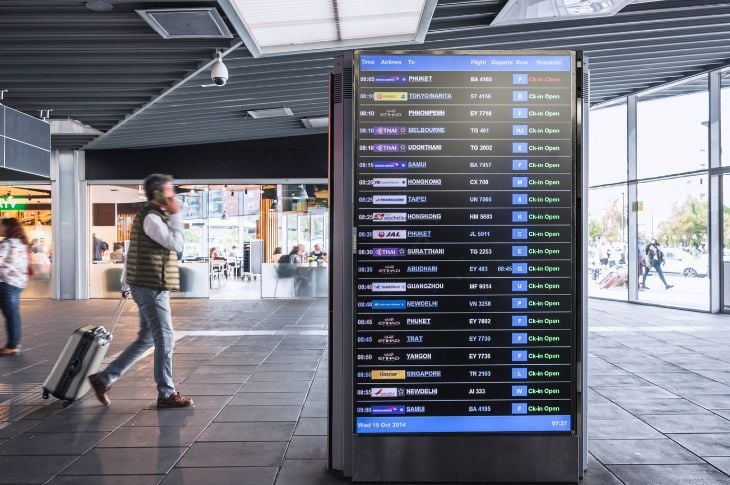 SaaS providers looking to stay competitive in the industry will constantly upgrade their software to utilize the latest digital signage technology.
The end users benefit from forward advances in their digital signage solutions without having to shell out additional funds.
Pay-As-You-Go
Most SaaS providers use a pay-as-you-go payment scheme, which allows businesses to pay only for the services and features that they use and need.
Although working with a SaaS provider requires a monthly subscription, the rates can differ depending on the services included in your unique package.
Flexible and Accessible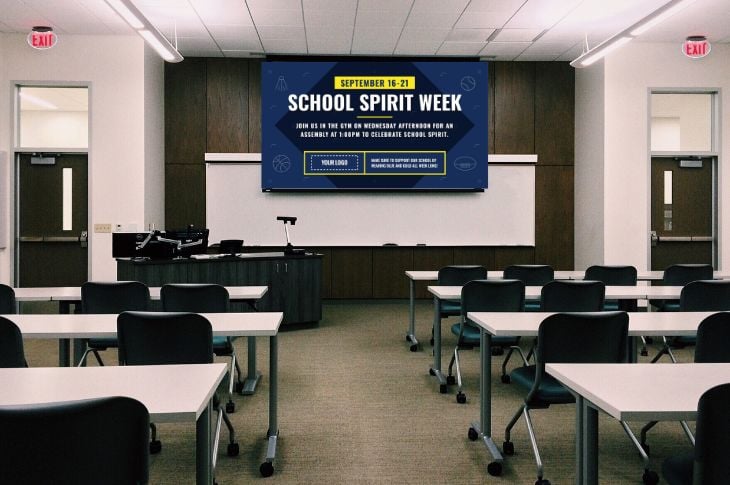 Digital signage as a service is delivered to end customers through a cloud, which means that it only requires an internet connection to access its features.
That said, SaaS platforms can be used in any location and usually any device. They are made to be flexible and easy to navigate off-premises.
Secure
In conjunction with SaaS providers constantly improving their digital signage tools and platforms, they also ensure they're making security updates, monitoring their systems, and patching their servers. As a result, security risks are minimized for both the provider and its end users.
Affordable
Deploying a whole digital signage network in-house is going to come with a hefty price tag. From setup and maintenance to engaging IT personnel to manage the system, the costs can rack up pretty quickly over time.
SaaS, on the other hand, is availed of on a monthly or yearly subscription basis. The total rate would depend on your chosen service package, so you can customize the package inclusions and only avail of the services that you need.
In the long run, SaaS can help you manage and optimize your digital signage at a fraction of the cost.
Scalable
SaaS providers allow businesses to customize their services based on what they need, whether they're looking to power up one or a hundred displays. With that, you can easily scale up or down, depending on the changing needs of your business.
Related Articles