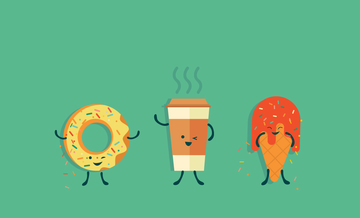 Wayzata High School Background

For both hungry students and hard-working staff, the cafeteria at Wayzata Senior High School in Plymouth, Minnesota is a busy place around lunchtime. "We have six different serving lines, two à la carte lines and a multitude of staff behind the different lines," explained René Maas, technical coordinator of Culinary Express, the Food Service Department of Wayzata Public School. "The menus change daily, and some lines serve the same items and some lines serve different ones. It just depends on the day and menu."


Digital Menu Board Project
Until recently, they did not have a very efficient way to communicate the menu to the students and building staff. "We would post a small 8"×10" sign board on the wall in several spots, with the full week's menu. The students would have to walk to the sign, check to see what was being served in each line and then go to that line. This caused crowding at the cashier stands and delays in the lines."
What they needed was a better way to display the menus to the students to avoid crowding. Their solution to this problem was to hang a large digital menu board on the wall where all of the students could see the menus without blocking any of the busy lunchtime traffic. "We needed to convey the daily menu for each of the lunch lines, and we also wanted to be able to reach the students at the Senior High School in a 'techie' way that they could relate to."
The Solution

The department selected Rise Display to supply them with everything that they required to implement their plan. "Rise had what we needed and it didn't look too complicated to run or set up or change," said Ms. Maas. "To piece together a solution by myself was just not feasible — time-wise, product-wise or content-wise." The display solution that Rise provided to Wayzata High School included not only the large LCD screen itself, but also the user-friendly Display Wire software that lets Ms. Maas change the menus herself from day to day.
The Results

"We are very pleased with both the digital signage and its content. The district maintenance staff installed the screens, the district electrician installed the Rise engine and the district carpenter built a box around each screen to match the wood in the rest of the building. The whole setup looks very sharp. One major advantage is that there are no visible buttons. We have received many compliments on the set up."
And the Display Wire software they use to run the sign? "Once everything was up and running, it all ran smoothly. It has been great. It's very easy to learn and maintain."
According to Ms. Maas, their new LCD display is a huge hit with both staff and students. "The staff loved the high school signs. Now the kids don't crowd around the cashier stands to look at the menus — they can look above the lines and tell very quickly what is being served on each line. Some start looking as they are coming down the hall."
"And best of all, the kids are constantly commenting on how cool the signs are."


Want to see how more schools use digital signage? Check out our Education Customers page with past clients, use cases, and the benefits of digital signage for schools universities and colleges!


More client stories:
Manor Independent School District
---
Get Your Message Noticed.
SIGN UP NOW