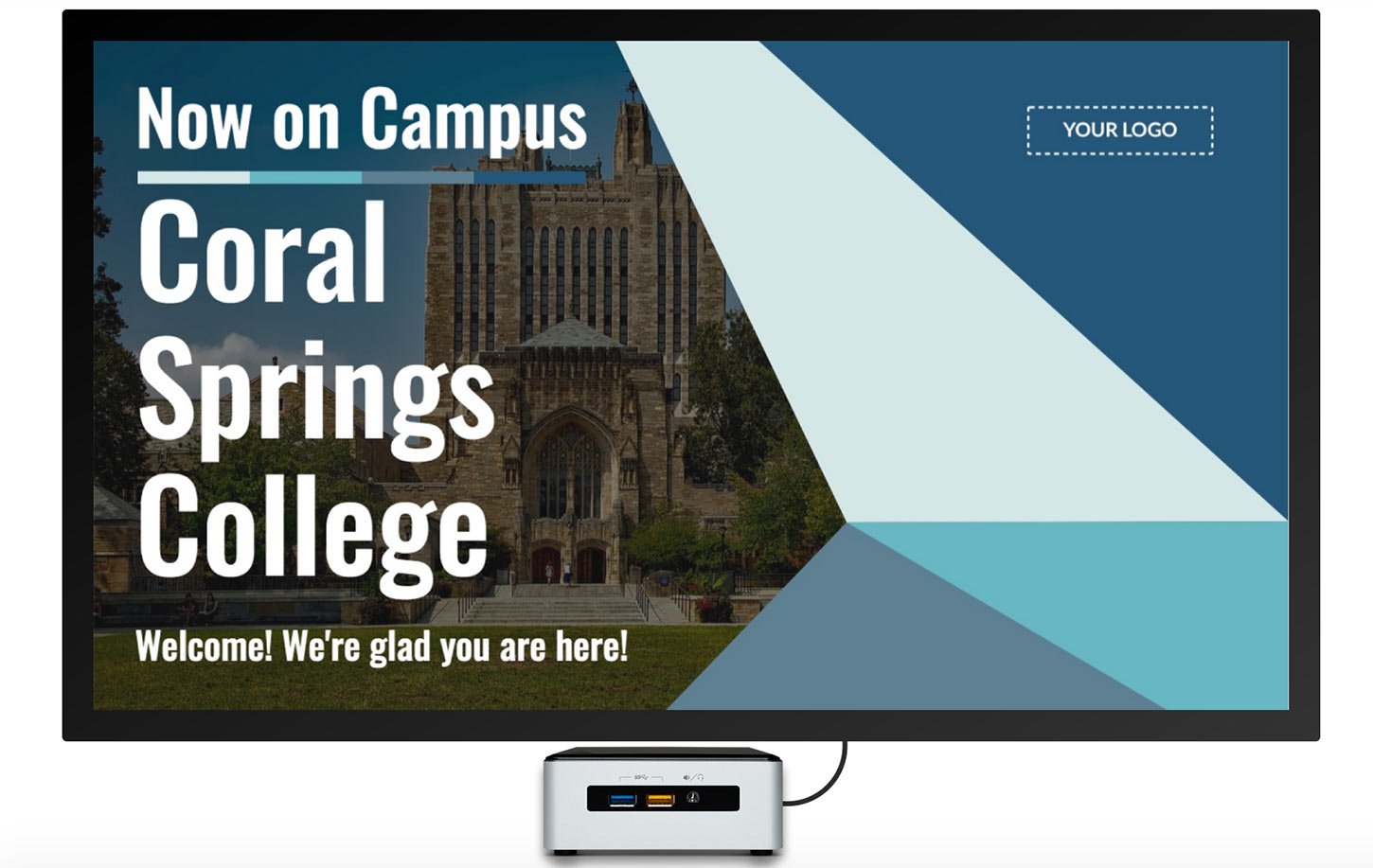 About University of Toronto Mississauga
Established in 1967, the University of Toronto Mississauga is the second-largest division of the University of Toronto, Canada's largest university. The university has 12,600 undergraduate students, 600 graduate students, and more than over 2,000 faculty and staff.
Challenge
To keep all the students and staff up to date on campus events, guide them toward classes, and provide profiles of professors and research projects, the university relies on 25 digital screens in its academic buildings and library.
The NEC screen displays were initially operated by OPS computers from NEC. "The downside of these PCs has been cost," explains Luke Barber, Senior Systems Analyst at the University of Toronto Mississauga. "Each of the PCs costs about $1,300, plus you need a license for Microsoft Windows. Then there's the administrative time you need to put into each device – you have to configure them and do patches and updates."
Solution
Rise Vision, digital signage software creator that Barber and his colleagues use to manage their large format LED displays, suggested using Google Chromeboxes instead to power their screens. Chromeboxes update automatically with new features and security fixes, so managers of digital signage content don't need to spend time doing updates or configuring the devices themselves.
"The Chromeboxes were 100% plug-and-play," says Barber. "We know we're saving time in our IT department because we no longer need to configure PCs, or worry about updating the operating system."
This allows digital signage administrators to focus less on hardware and more on creating and deploying great, engaging digital signage content. Rise Vision's free platform allows them to quickly accomplish this by either using its library of widgets, or building their own content with HTML.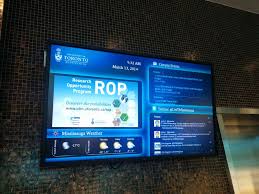 Benefits
By using Chromeboxes and Rise Vision's free platform, universities can greatly expand their digital signage presence. The ease of use and low cost of this system make it a great option for large universities looking for great digital signage at a lower cost.
"Our experience with Rise Vision and the Chromeboxes has been great," says Barber. "We've been running them for six months, and we haven't had to touch them or do any updates. The performance is indistinguishable from the much more expensive PCs. The Chromeboxes will run the same rich content we displayed with the PCs, and complex transitions between images and video happen flawlessly."
Since Chromeboxes cost much less than PCs, the university can stretch budgets to buy more screens. "We're hoping to put install another 25 screens later this year, and with the Chromeboxes at a more attractive price point, it's easier to get funding," Barber says. "Buying four screens and Chromeboxes costs the same as what we were previously paying for three screens and PCs – so it's like we're now getting an extra digital signage setup for free."
Get Your Message NoticedSIGN UP NOW

More Rise Vision client stories: