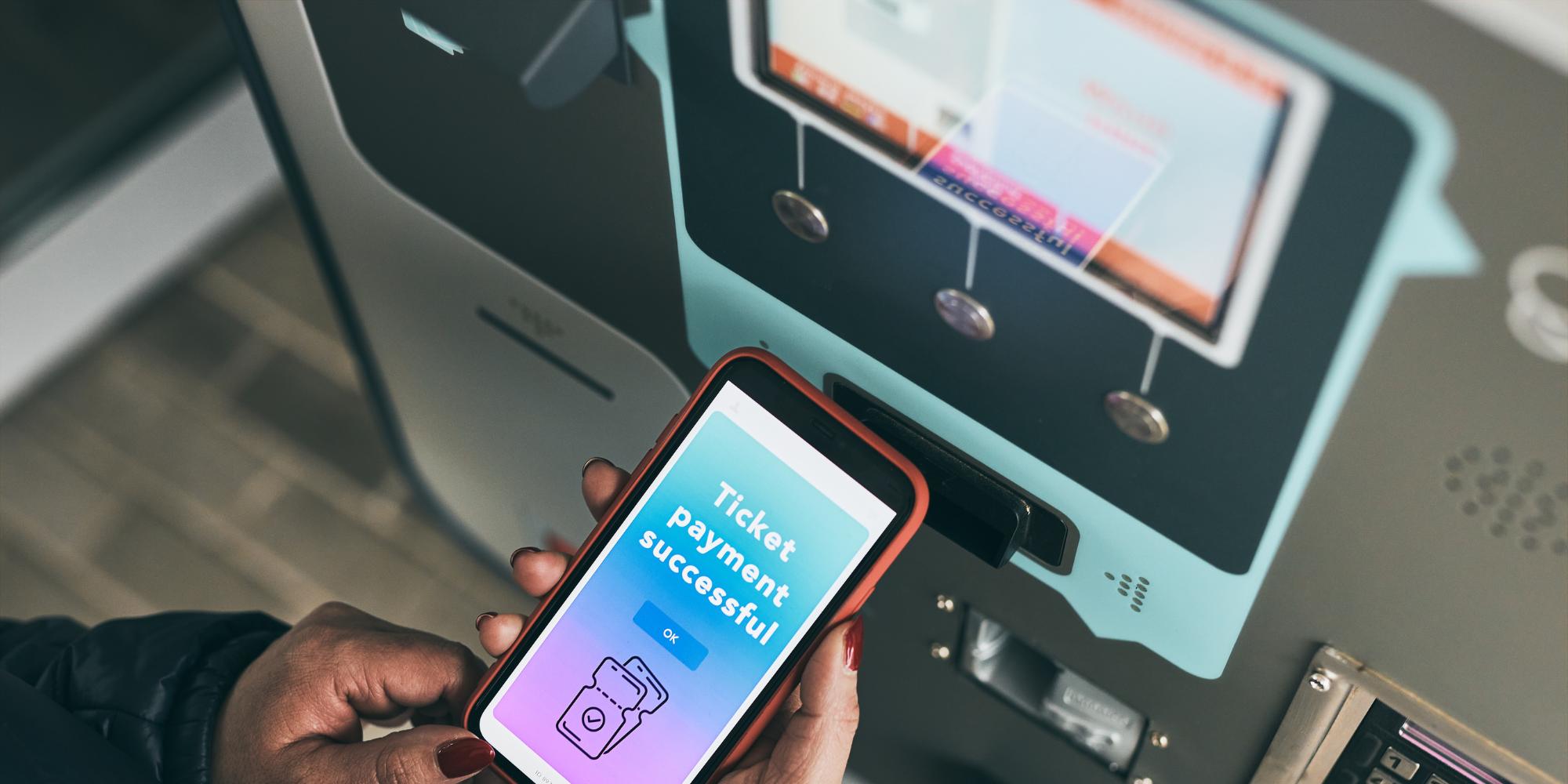 Digital signage has evolved to offer more advanced capabilities through the years. From what used to be simple displays showing static advertising content that viewers see as they go about their activities, developments have been made to make digital signage more interactive.
For example, there's a growing use of interactive kiosks with touchscreen capabilities that allow users to interact with the screen and pave their own journeys with the display. We see these in malls as wayfinding signage solutions or in retail stores for self-service payments.
There are also companies that have started interactive campaigns with digital signage, integrating vending components to give prizes and coupons to participants.
https://www.youtube.com/watch?v=-cvv1oC-ZaM
Recent trends have seen digital signage capabilities getting closer and closer to consumers, integrating with something they use significantly in their daily lives — their mobile devices. Now, there are digital screens that allow users to interact with them via their mobile devices, extending their exposure to a brand's message long after they've left the digital signage site.
Over 85% of people own a smartphone, which makes it an increasingly important platform to tap into for your brand marketing campaigns.
How Mobile Can Integrate With Digital Signage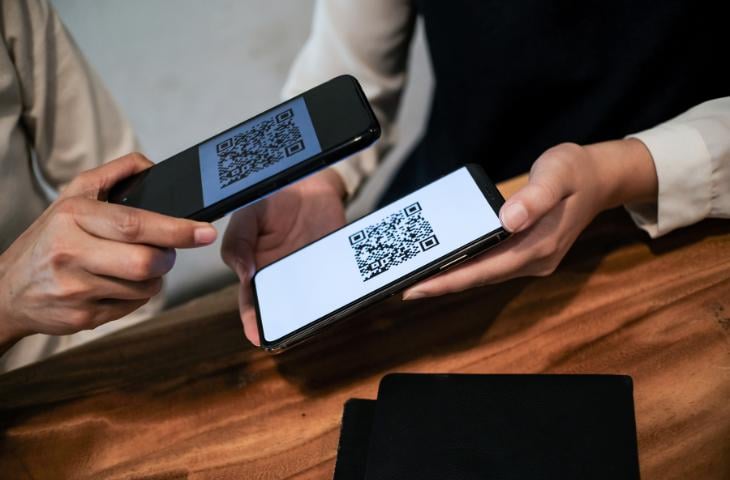 The most popular way that digital signage can be integrated with your audience's mobile devices is through quick response (QR) codes. It's also the easiest to implement, simply requiring you to add a QR code to your content that leads your customers to your website's landing page, social media, or other platforms that facilitate your call to action.
QR codes in digital signage, while practical and direct, have allowed companies to achieve significant returns. According to a study by eMarketer, 74.5 million Americans have scanned a QR code on their mobile devices — and this number is expected to reach a whopping 99.5 million by 2025.
In addition to the use of QR codes, companies are beginning to explore more of what digital signage has to offer when it comes to its integration with mobile devices.
Now, we're seeing digital signage that comes with Bluetooth and proximity sensors that trigger SMS messaging to users close to the display. But these are highly technical solutions that may be difficult to implement.
Benefits of Integrating Mobile Devices with Digital Signage
Mobile device integration with digital signage is revolutionizing the technology and creating more opportunities for brands to upscale their marketing strategies and make a meaningful impact. Among its benefits include:
Audience Tracking
For brands, getting to know their audience and creating targeted approaches to reach and engage them is of vital importance. Integrating mobile devices with digital signage provides you with unprecedented insights about your customers, shaping your marketing and communications strategies.
It allows you to collect data about them with their consent and curate tailored ads and offers that align with their behaviors and interests, which, in turn, increases your conversions.
Brand Story-Telling
Every brand has a story to tell. And in the sea of hard-sell marketing strategies and sales pitches, it's these authentic and raw stories that people crave to hear. Integrating mobile devices with your digital signage allows you to communicate that story for your audience to consume on their own time and pace.
Interactivity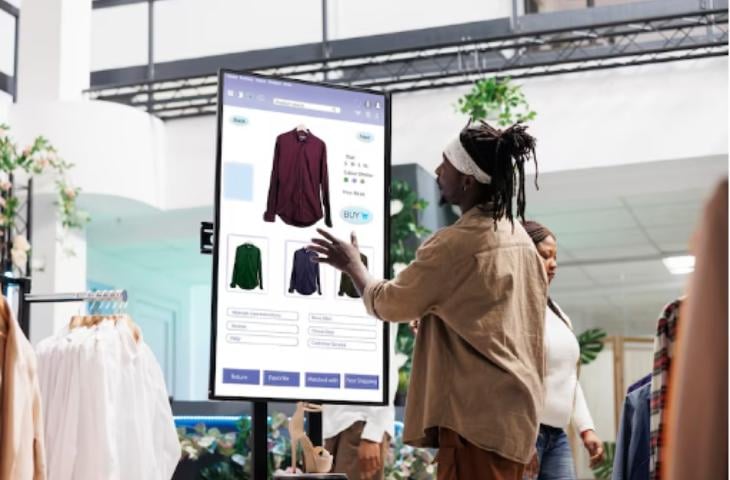 Integrating mobile devices with digital signage is changing the way people engage with a brand. Compared to simply paying attention to a dynamic display, this higher level of interactivity allows them to pave their own journeys and take control over how they interact with a digital sign, leading to enhanced customer experience and impact.
They can choose what they want to see on-screen, learn more about topics or products they're interested in, and do their own research and decision-making, among others, which are all valuable in this day and age when consumers are becoming more self-reliant.
Improved Sales
Integrating mobile devices with your digital signage allows you to connect with your audience even after they've left your digital sign's site. You can send them promotions, offers, and deals long after their exposure to your display, opening up many opportunities to push customers further down the sales funnel.
Using the data you collected about your audience, you can also create more personalized ads that are more likely to convert. And while the upfront costs of digital signage may seem high, you get a good return on your investment and more.
Personalized Communication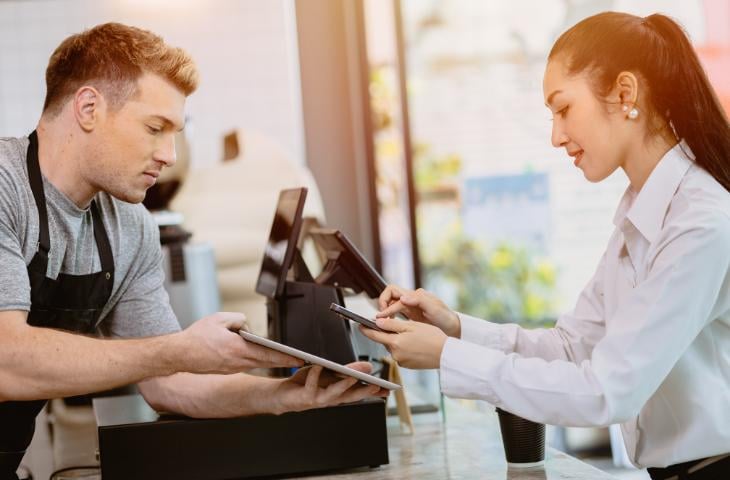 Static content in digital signage, while effective in its own right, does not personalize the experience to different types of consumers. More often than not, it targets the mass public and speaks the same message to everyone — regardless of what their tastes and preferences are. This limits the impact that a digital screen can make on an individual level.
Integrating digital signage with mobile devices, on the other hand, allows you to communicate with your audience more personally. By simply scanning a QR code on your display, they can trace their own journey with your brand, finding content that is most relevant to them and their interests.
Smart Interactive Campaign
Smart interactive campaigns are marketing strategies that allow you to connect with your customers on a deeper and more personal level. Coupled with display integration with mobile devices, you can create a more holistic campaign that increases engagement and translates to returns.
This is a good opportunity to get creative. Live stream content on your displays and allow users to shift to their mobile device screens to continue viewing; gamify your content and create an activity that supports participation through a smartphone — the possibilities are endless.
https://www.youtube.com/watch?v=IQovoot_ZUM
Social Media
Digital signage, coupled with mobile advertising campaigns, can help you boost traffic to your social media accounts and increase your online presence. Simply adding QR codes to your engaging content and flashing them onto your displays will do the trick, encouraging your audience to connect with you both offline and online.
Power Up Your Interactive Digital Signage with Rise Vision
By integrating mobile device capabilities with your digital signs, you can unlock more opportunities to engage, connect, and convert. For this, you need powerful software like Rise Vision. Start a free digital signage trial to experience how our cloud-based software can support your interactive displays.