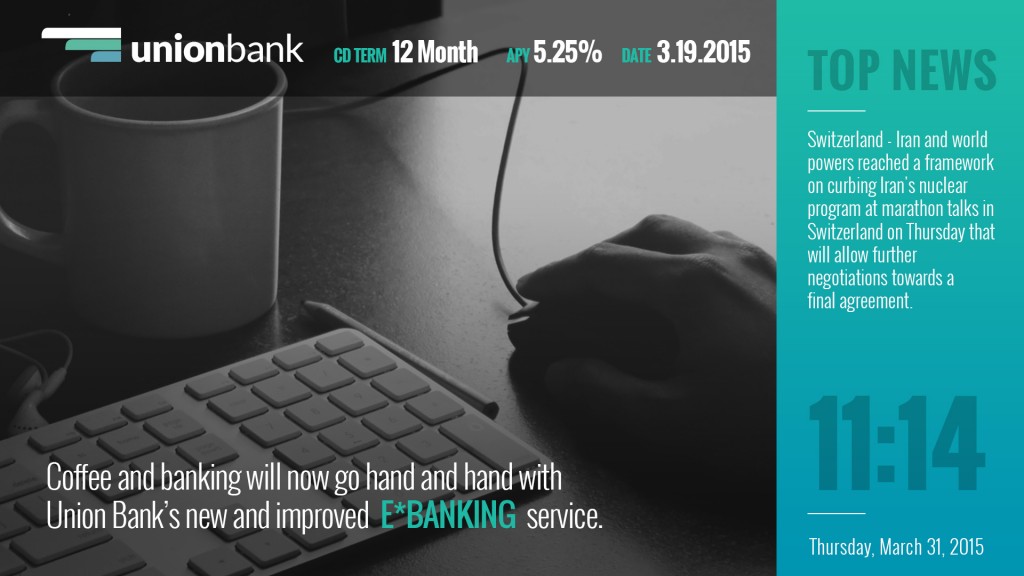 Today we're looking at how a Dutch school principle with a limited budget was able to build a digital signage network to improve school communication.
Two years ago Jeroen, a school principal in a Dutch school district, introduced the idea of switching to the Google cloud, and getting students to use Chromebooks. Today he and a colleague are able to keep 300 Chromebook devices up to date in less than a half hour per week.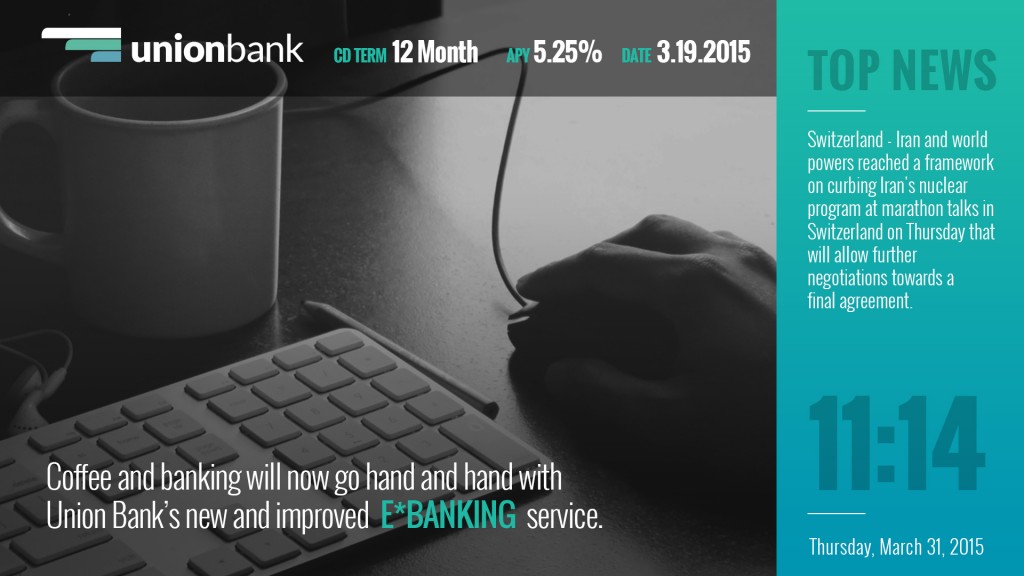 Jeroen, continued to lead improving education in his district, and has now turned his focus on improving communication at his school. He was finding that e-mail and letters were not enough. Moreover, Jeroen was looking for a way to address common communication issues for all the schools in the district.
Jeroen reached out to Advalvas, a digital signage company based in the Netherlands. Advalvas and the school partnered, and set up the network with Chromeboxes and Rise Vision. That way Jeroen could use the same Chrome management console used on the Chromebooks with the Chromeboxes. This set up keeps costs down, and was easy to start using because he was already familiar with the Chrome and Google ecosystems.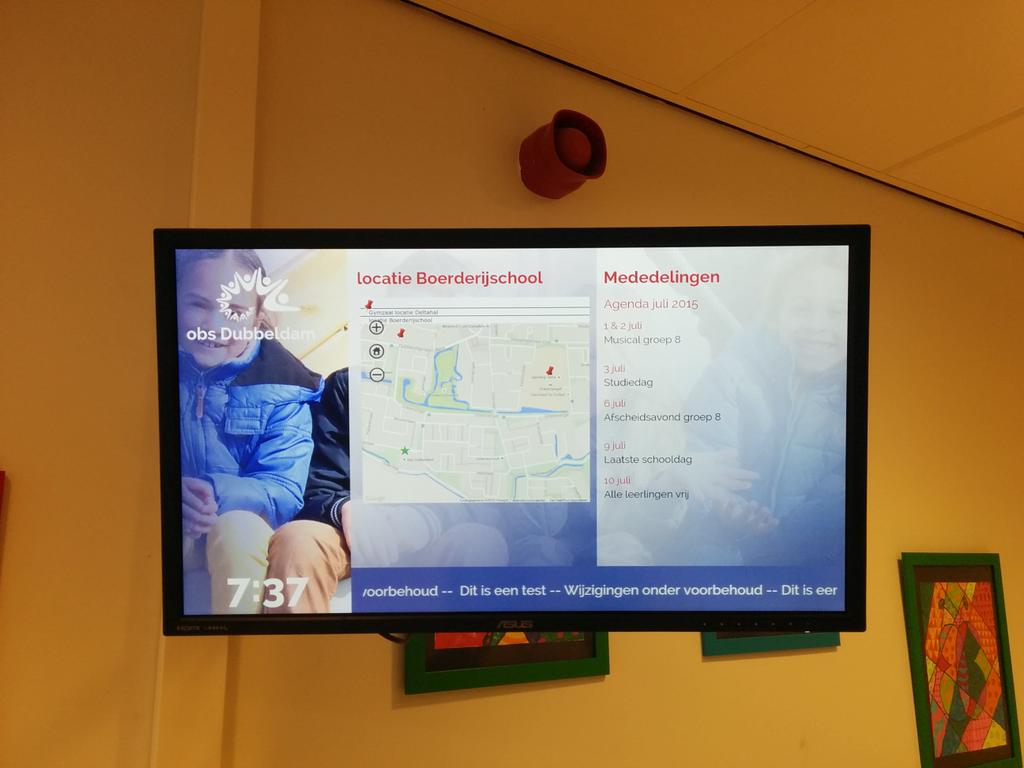 Using Rise Vision, Jeroen is able to schedule different types of messages on all the displays throughout the school, improving communication between parents, students, and staff. Parents are always pleasantly surprised by the pictures of their children on the school's displays and they are given a URL to access the full set on Klasbord.nl.
In the coffee room, teachers get internal operations messages without having to check e-mail. Students get to see the birthdays of schoolmates, which classrooms they should be in, and other information for the day. Jeroen has consistently received great feedback from students, parents, and teachers alike. As he collects more feedback he has been able to create and display the best content for his audience.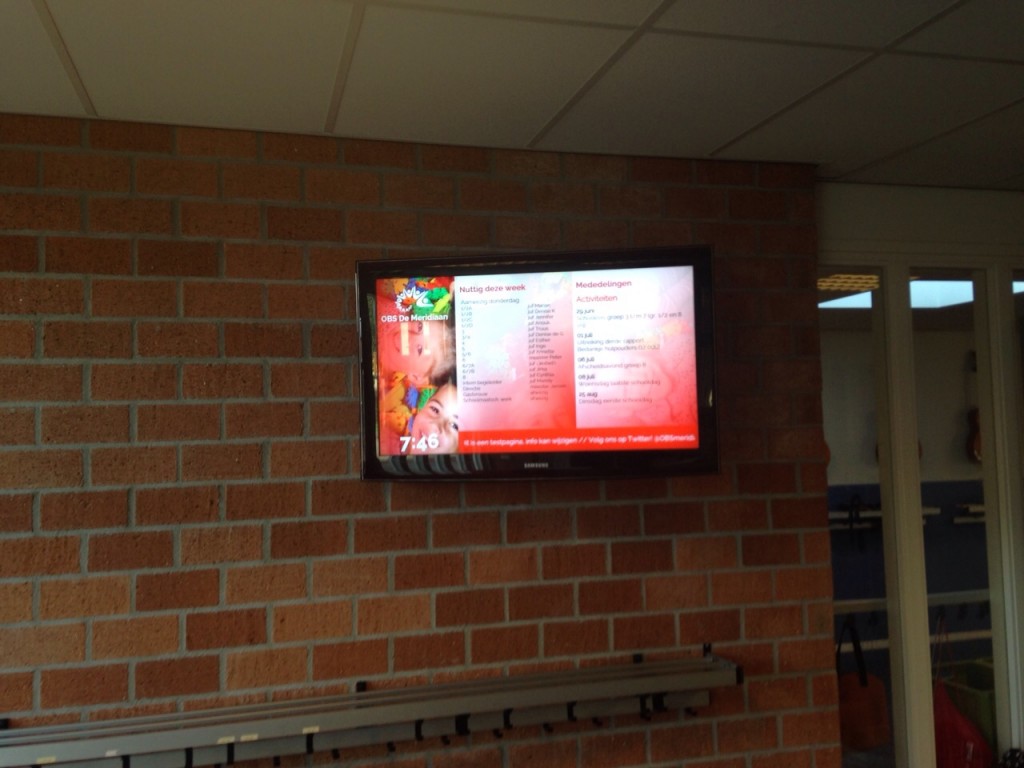 Jeroen has even more in store for his digital signage network. He is currently working on emergency messaging that would display simultaneously on all screens with evacuation instructions. He's also planning a way to display evaluations and reports. If the budget allows, he plans to set up touch screens with interactive applications that could be used for teaching, way finding, and more.
Building out a digital signage network is often seen as a big scary investment because of the cost and time associated with it. However, by creating a great partnership, similar to Jeroen, it can be a realistic investment that will pay off immensely in the long run.
Want to see how more schools use digital signage? Check out our Education Customers page with past clients, use cases, and the benefits of digital signage for schools universities and colleges!
More client stories:
Free Posters!
---
Get Your Message Noticed.
SIGN UP NOW