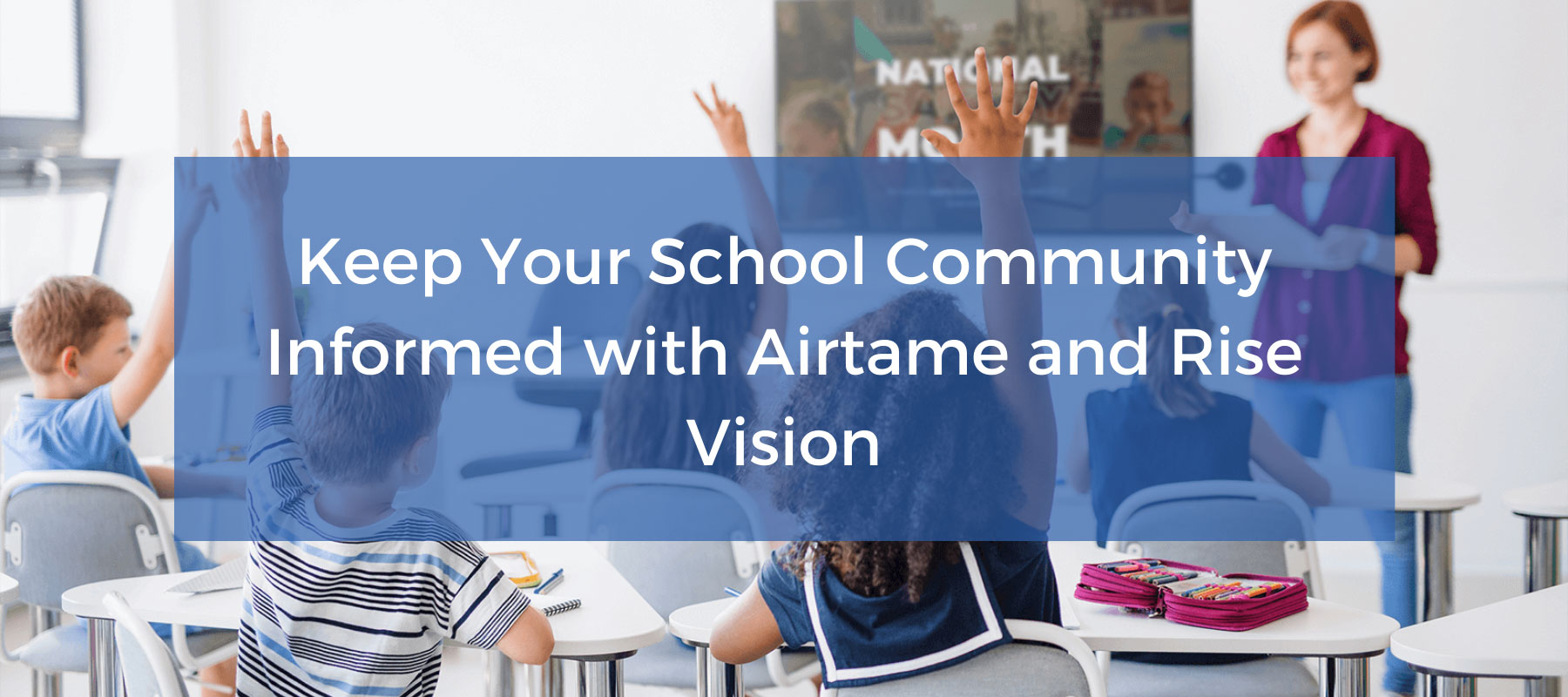 As educators prepare for back-to-school this fall, safety and communication are top of mind. Schools need to be able to quickly share important messages with all of their students and staff. This is exactly what they can do with Airtame and Rise Vision's partnership, which unifies displays across classrooms and hallways.
With Rise Vision's templates on Airtame Cloud, school staff can instantly share important messages to keep everyone informed. School IT teams and end-users will be able to save hours of content creation time and make a great impression with Rise Vision's 400+ amazing digital signage templates.
"Partnering with Rise Vision will help us leverage their extensive library of professional content. The combination of the Airtame Cloud platform – supported by our display hardware – and Rise Vision's digital signage templates will enable effective communication within schools. We believe the school community can achieve a lot more through this collaboration." said Orri Gudmundsson, Chief Commercial Officer, Airtame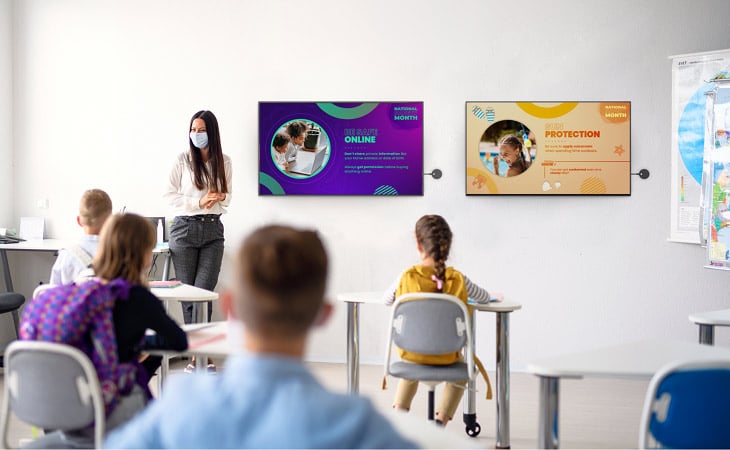 When a teacher is finished sharing their screen via the Airtame 2 device, digital signage messages from Rise Vision can take over the display. With this partnership, schools can also send emergency alerts and safety messages from Rise Vision to Airtame 2 devices that are in digital signage mode.
"We're thrilled to partner with Airtame to help schools get the most out of their investment in classroom displays. This partnership will help schools expand the reach of their important messages and emergency alerts." - Shea Darlison, Head of Revenue, Rise Vision
Schools can get 50% off the first year for each Rise Vision license they purchase to use with an Airtame Cloud license. This offer is available for all Airtame Cloud licenses purchased by K-12 and higher education institutions from May 1st, 2021 until August 31st, 2021. Contact Airtame or your local resellers to purchase your Airtame Cloud license. Then go to https://www.risevision.com/airtame to submit the proof of purchase and receive the discounted Rise Vision licenses.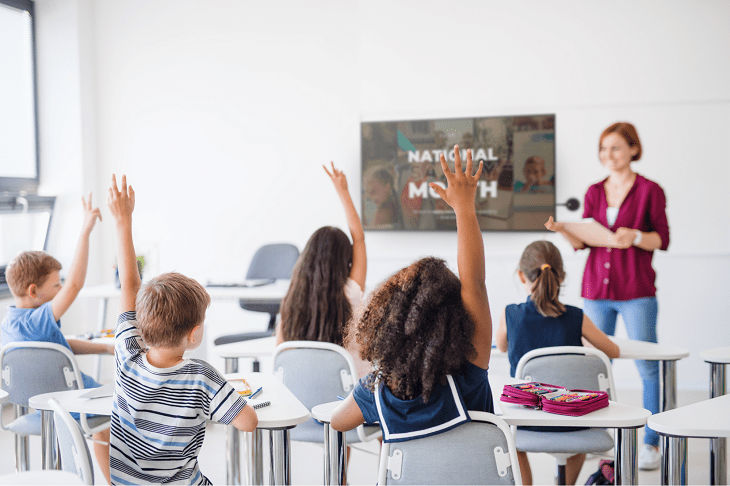 Airtame and Rise Vision will hold a joint webinar on June 8, 2021. The webinar will discuss how this partnership will help customers communicate important messages through digital signage both inside and outside your classrooms, as well as save time and reduce IT maintenance by unifying school digital signage and classroom collaboration.
Register for: Save IT Time and Keep Your School Informed with Airtame and Rise Vision
---
About Rise Vision
Rise Vision is the #1 digital signage provider for education. Since 1992 we have been obsessed with helping our customers have great looking displays. Today, our primary focus is education and the over 3,000 schools we currently serve. To deliver on our promise of making sure digital signage isn't difficult we provide new templates every week - over 425 so far - to keep a school's displays current and engaging. And we make sure their displays stay running with greater than 99% uptime.
About Airtame
Airtame is a hardware-enabled SaaS platform, offering wireless screen sharing, digital signage and remote device management for schools and businesses. The platform is used to promote interactivity and collaboration in meetings, presentations and classroom settings, as well as for digital signage in retail stores, corporate environments, conference facilities, hotels, and other venues. Airtame is used by more than 20,000 customers around the world, powering over one million monthly meetings and classes. Airtame was launched in 2014 and has grown to a company of 80+ people, with offices in New York, Los Angeles, Copenhagen, and Budapest.