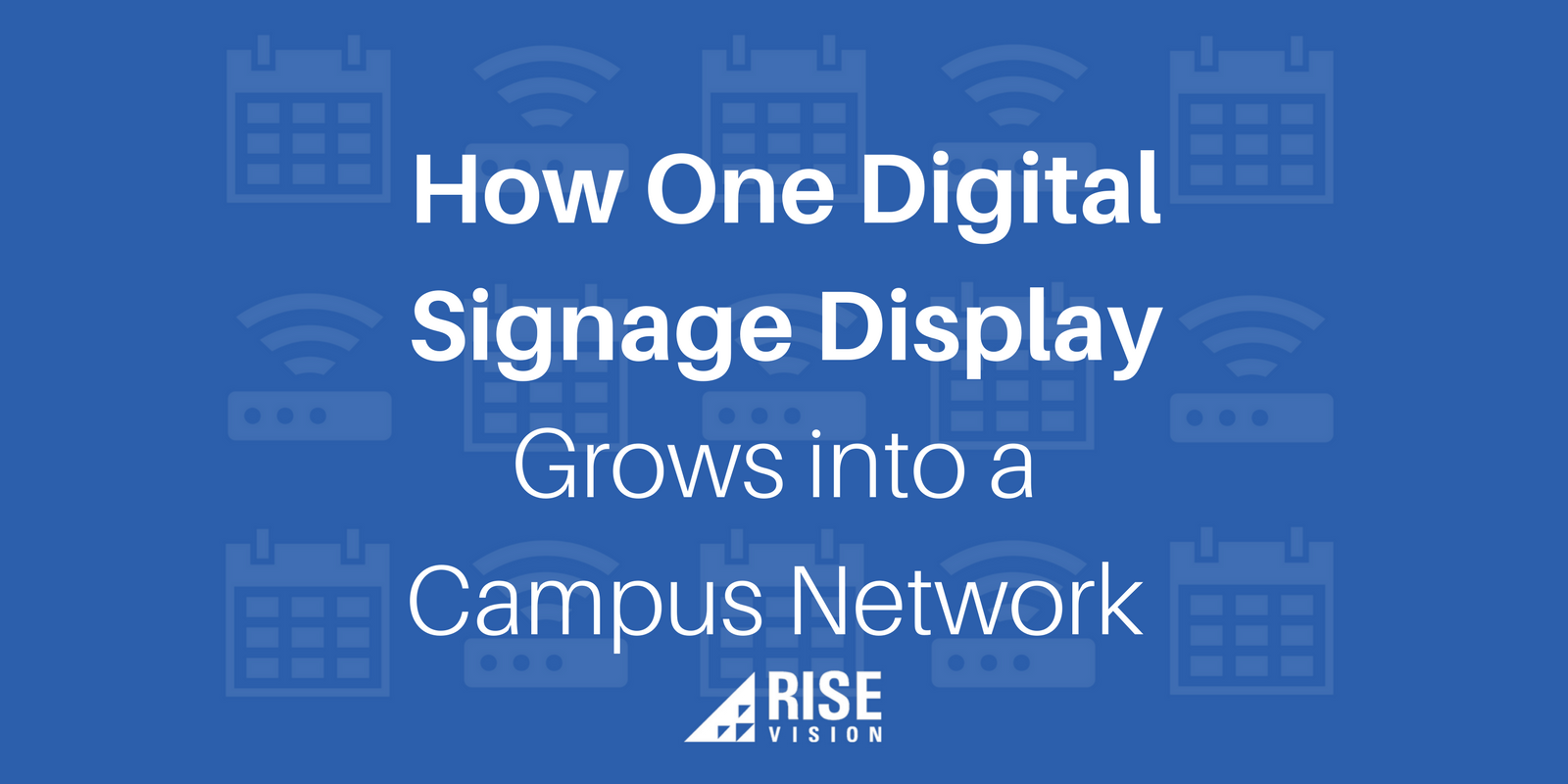 While a number of or customers have a significant amount of displays scattered throughout their organization's campus, they started with one presentation on one display.
Maybe you're certain that your organization will eventually have digital signage everywhere, but the first step is simply to start with a free account to see what's possible.
You've already thought about what you want to say to your audience, how you plan to attract their attention and how to manage all your digital signage content.
And while you're not quite ready to roll out digital signage everywhere, you want to be prepared.
How should you be thinking about rolling out a large digital signage footprint when you're just getting started?
We find that our audience has all sorts of different plans with their digital signage. When starting, some organizations aren't completely sure about what their plans will be. (If so, we'd love to chat)
In this article, we'll discuss how our audience with big digital signage plans can start off small.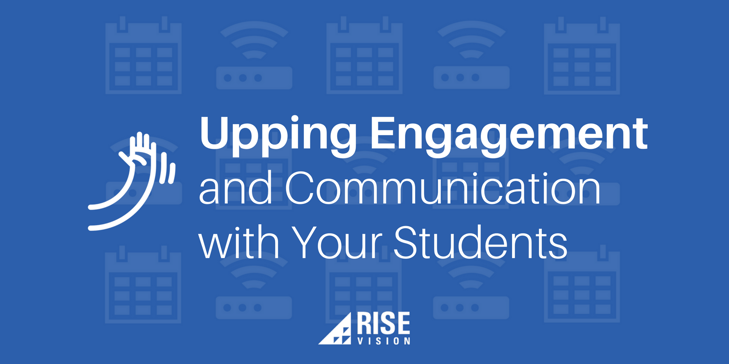 Improving Student Communication and Engagement with Digital Signage
This week, we spoke with Andy MacLeod, the Director of Technology and Instructional Innovation at Holy Name of Mary College School. Since beginning his term at the school five years ago, his primary focus has been to increase student technology engagement.
Since the beginning of his tenure, digital signage has been an increasingly important piece of his plan to enhance his students' curriculum with technology.
When Andy first joined the school, he found that many of the methods of student communication were archaic. Announcements, notifications and alerts were all read aloud on the morning intercom or posted to a bulletin board in the school's main building.
While Andy started with modernizing his students' curriculum by adding coursework centered around technology, incorporating digital signage would soon come thereafter.
Like all of our audience members, Andy started his digital signage journey for free. Having realized that many options were prohibitively priced, his research led to simple platforms with low or no evaluation cost. He, too, decided to use a low-cost Raspberry Pi to inexpensively determine how to move forward with digital signage at Holy Name of Mary College.
Andy's Raspberry Pi solution worked as planned. The school's lobby display now featured announcements for students to read as they began the school day. Teachers realized the value of engaging with students using the display, and approached Andy about including specific messages.
At first, only a few teachers reached out before eventually becoming the preferred communication method for student announcements and updates. The school soon thereafter added a digital signage display to the cafeteria. With just two screens, Andy continued to update the content himself with minimal effort.
Understanding the positive impact that digital signage was having by increasing student engagement and conversation, Andy then convinced his head of school to include a display and media player in each classroom.
When we asked him how difficult of a conversation it was to increase his school's digital signage footprint, he explained that the discussion was brief. It was a no-brainer for the school.
Now with dozens of teachers and students making changes to digital signage presentations, Andy still notes that he doesn't spend much time making digital signage adjustments. He compares the process to an airplane's autopilot mode. He receives content update requests at regular intervals from his peers, and he adjusts the presentations accordingly.
As the school has increased its digital signage footprint, Andy notes that the time he spends with it has remained relatively constant. For him, digital signage does not only serve as a low-cost tool for increasing student engagement, but it comes with relatively low effort, as well.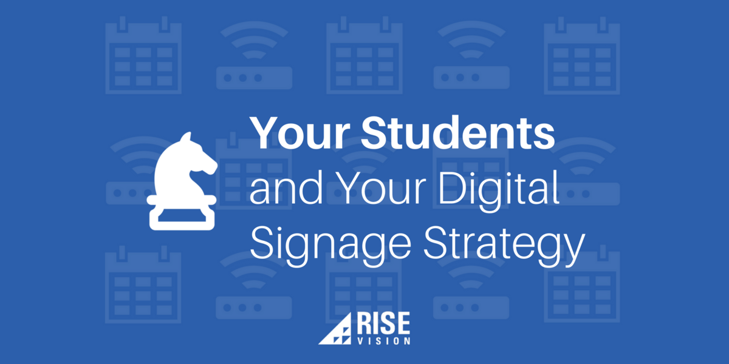 Incorporating Students into Your Digital Signage Strategy
Now that Holy Name of Mary College School has moved away from traditional announcements by incorporating digital signage into every classroom, Andy's turned his focus to focusing on using the classroom displays to show student-created videos.
By incorporating video into Andy's always-improving technology curriculum, his use of digital signage is moving from a vastly improved communication tool to an essential part of his students' experience on campus.
Since Andy has employed digital signage as a student engagement resource, much of the content creation has been teacher or faculty-focused. But, he's excited to begin involving students into the creation and deployment of content, as well.
Even if you've got big plans for your digital signage, starting off small (and for free) helps your audience to figure out the best direction to head in. If you have questions about getting started, we'd love to learn about you and your organization.