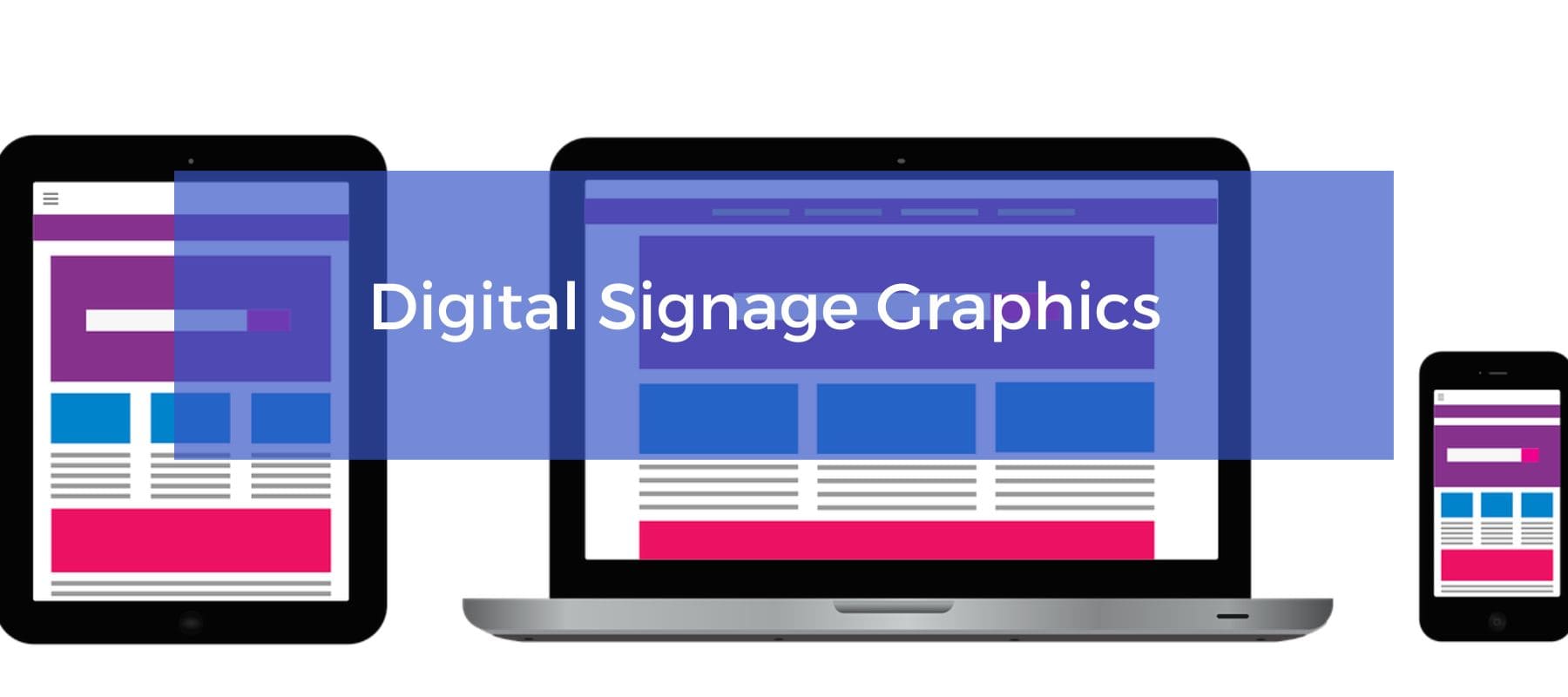 Digital signage is an increasingly popular and effective way to communicate with your customers. Whether it's used for advertising, informing, or educating, digital signage graphics have a tremendous impact on the success of any business.
But creating stunning graphics for digital signs can be daunting if you don't know where to start. Fortunately, this article will provide some useful tools to help you create amazing digital signage graphics with ease.
14 Digital Signage Graphic Creation Tools
With tools, you can create stunning visuals that will make your digital signage design stand out. There are a variety of different types of software available to help with creating and editing images for digital signage.
Adobe Photoshop
Adobe Photoshop is the industry-standard software for creating digital signage graphics. Its powerful, user-friendly interface allows users to quickly and easily create stunning visuals that can be used on any digital platform.
With features such as advanced color management, vector editing tools, layer masks, filters, and special effects, Photoshop gives users the ability to enhance their digital signage graphics and make them eye-catching and attention-grabbing.
Biteable
Biteable is an excellent choice for creating digital signage graphics. With its intuitive and easy-to-use drag-and-drop editing platform, you can quickly create attractive and eye-catching visuals for your digital signage displays.
Its library of customizable templates allows you to customize the look and feel of your graphics with just a few clicks, while its vast library of stock assets and animations allows you to add visual interest and motion to your design.
Canva
Canva can be used to create beautiful graphics for digital signage. It has a large library of templates and assets that make it easy to design for any purpose.
With its drag-and-drop interface and intuitive controls, you can quickly create content that is eye-catching, engaging, and on-brand. You can also customize existing templates with your own branding and messaging.
Check out this guide on how to add Canva Integration to your signage.
DaVinci Resolve
DaVinci Resolve is a powerful tool that provides a wide range of features that enable users to quickly create professional-looking graphics with ease. The software has an intuitive user interface, making it easy to use even for those new to graphic design.
Google Drawings
With its powerful suite of drawing tools, Google Drawings makes it easy to create custom signage that stands out in any setting. You can easily adjust shapes, lines, colors, fonts, and other design elements to create captivating visuals.
Google Slides
Google Slides has a wide range of features and customizable templates that you can quickly use to create stunning visuals to share with your audience. You can easily add text, images, videos, animations, and more to bring your ideas to life in just a few simple steps.
Magisto
Magisto makes it easy to create digital signage graphics that will help you promote your business. Its user-friendly interface allows you to quickly upload pictures, videos, and text, then edit them with a wide range of tools. You can easily create custom graphics for any size screen, or use the built-in templates to get started.
Piktochart
Piktochart is an easy-to-use tool for creating digital signage graphics with a few clicks of the mouse. With its convenient drag-and-drop feature, you can quickly create stunning visuals that will help draw attention to your business or organization.
Plus, Piktochart offers various templates and themes so you can customize your design to meet any budget and marketing needs.
Pixlr
Pixlr is an advanced digital graphics editor that offers a range of features for creating stunning visuals for digital signage.
With Pixlr, users can create high-resolution images and graphics with ease. The software also provides a wide selection of filters and effects to give your designs the finishing touches they need.
Place It
With Place It, you can easily create beautiful and dynamic visuals to capture the attention of your audience. The intuitive drag-and-drop platform allows you to quickly customize visuals with your own images, text, and shapes.
Plus, with over 60 professionally designed templates, you can quickly create stunning visuals for any type of project.
Powerpoint
Powerpoint is not only a great tool for creating presentations, but it can also be used to create compelling digital signage graphics. With the help of Powerpoint, you can easily craft images that are perfectly sized and formatted for digital signage displays.
You can add text, shapes, colors, animations, and transitions to make your designs stand out from the competition. Plus, you can even use Powerpoint to create interactive content that engages viewers and drives audience participation.
Prezi
With Prezi's flexible, cloud-based platform, users can quickly and easily create dynamic presentations using simple drag-and-drop tools. Images, videos, and text objects can be uploaded directly into the presentation to create professionally designed visuals that make an impact.
Prezi also comes with powerful tools to animate, transition, and enhance the visuals. This means that users can add motion effects, audio, and video elements to their presentation to create an engaging experience for viewers.
VSCO
VSCO has a wide range of features that make it easy to create stunning visuals for any type of digital signage. With VSCO, you can easily adjust the size and position of your graphics, apply filters and effects to enhance their look and feel, and even animate them with motion graphics.
And thanks to its intuitive user interface, it's easy to get started and create your own professional-looking digital signage graphics in no time.
Unsplash
Sometimes you don't want to create your own graphics, that's where Unsplash comes in. Using their interface you can find 1000s of royalty-free images to use in your digital signage.
Get Started with Your Digital Signage Graphics
The digital signage graphics creation tools discussed in this article can provide an excellent starting point for anyone looking for the right tool to bring their digital signage ideas to life.
Regardless of the tool you use to create your graphics, you'll be able to display them using the #1 digital signage software solution.
With Rise Vision, you can create amazing visual displays that will engage and inform audiences in a way that comes across as professional, modern, and attractive.