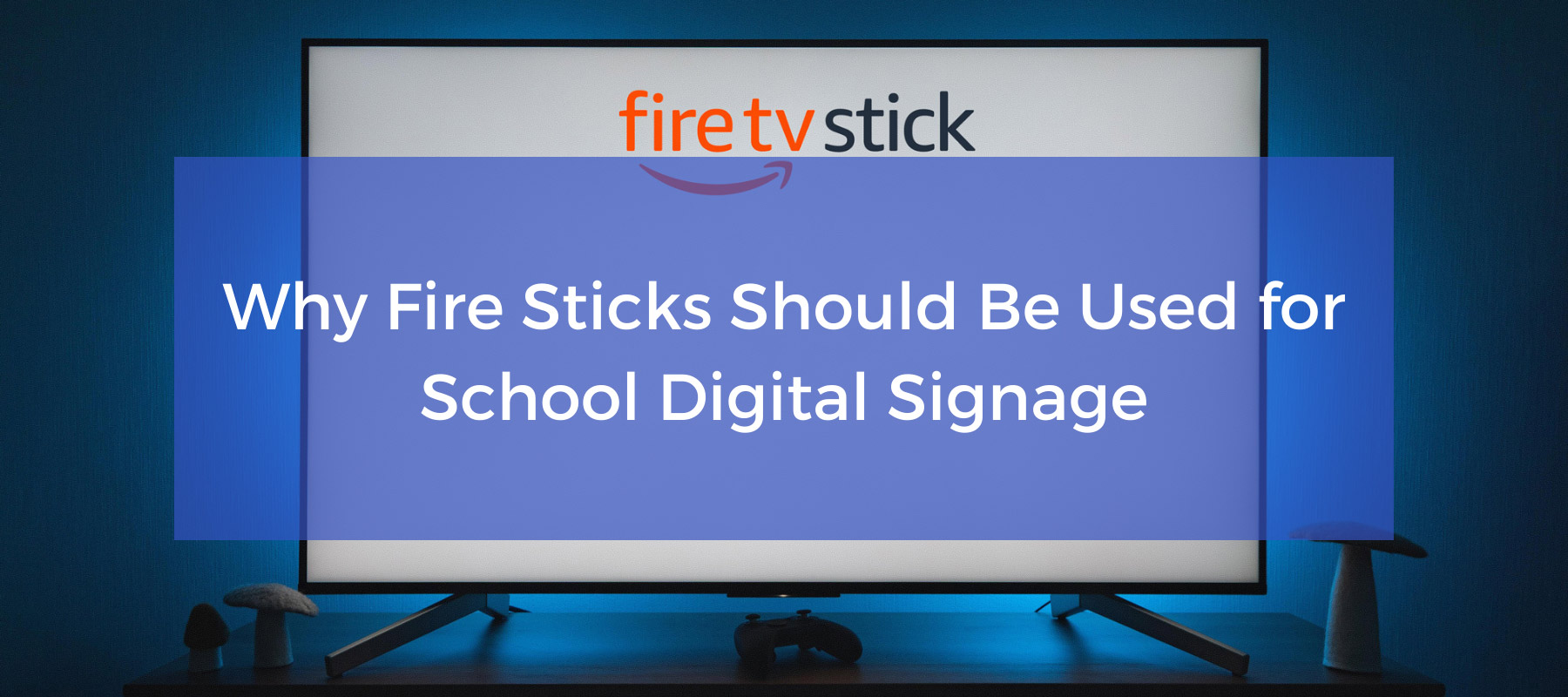 What is Digital Signage
Digital signage is an effective way for schools to communicate with students, parents, teachers, and visitors alike. This can provide information about upcoming events and activities, emergency messages, public service announcements, or even just general facts about the school and its history.
The real power of digital signage lies in its ability to adapt to changing needs. Unlike printed materials, which need to be tossed out and replaced when they become outdated, digital signage can be updated on the fly.
Since many schools are tight on funds and don't have a large IT staff, the best option for digital signage is Amazon Fire Sticks. Using Rise Vision digital signage with a Fire Stick allows you to add content easily. Templates are one of the best ways to share existing materials like announcements from bulletin boards and make them visually eye-catching and engaging. Embedding Google Slides, photos, and videos into your digital signage unlocks the potential of your Fire Sticks.
Fire Sticks Are an Affordable Option
One of the most common questions we receive from prospective customers is, "Why should I choose a Fire Stick over another digital signage media player?" The answer is simple: The Amazon Fire TV stick is one of the most affordable devices for getting started with digital signage.
The stick plugs directly into an HDMI port on your TV or monitor and lets you connect to the web with WiFi. The Fire Stick is easy to deploy and use. In addition, it works equally well with older TVs and newer models that have smart capabilities. There are no licensing fees or ongoing maintenance costs associated with this device.
This can be particularly important for schools and colleges if you have to pay for your signage out of pocket or with limited technology funds, as is often the case.
But what else can Fire Sticks do?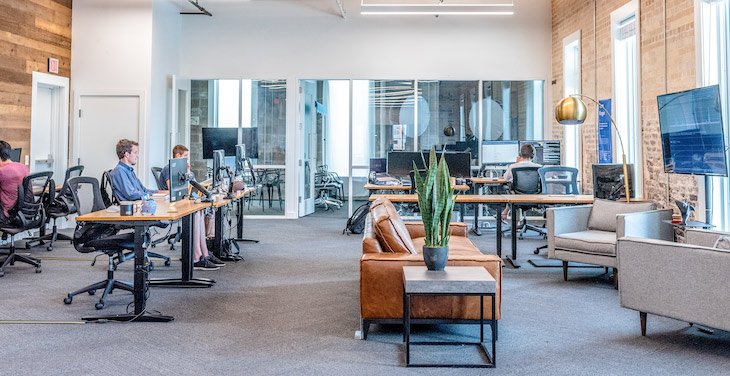 Fire Sticks Are Easy to Use
Fire Sticks are easy to use, so they're perfect for teachers who haven't had a lot of experience with digital signage. Once you've signed up for Rise Vision and set up your account, you'll see our set-up instructions walk you through the steps for installing your digital signage app on the Fire Stick. From there, it's as simple as plugging in your Fire Stick at the TV of your choice and opening the app to connect it to your account. Then, you're ready to create and publish content!
Fire Sticks are a great solution for school digital signage because your school's IT Director does not have to worry about the software and OS updates. With Amazon Fire Stick, it is as easy as plugging it in and picking a template in Rise Vision. When you want to change your content on the screen, all you need to do is log into the Rise Vision web app. Once you're finished, the screens with connected Fire Sticks will automatically update.
This simplicity is taken one step further by being able to schedule your displayed content. For instance, do you want sports scores to display after school hours near the school gymnasium but all other displays to announce bus schedules, weather, and principal's announcements? With Rise Vision you can do that! Just choose where and when you want your content to display plus with over 500 templates, and more coming each week, you'll always be able to share what you want.
Fire Sticks Unlock the Potential For A Lot of Content
Rise Vision's catalog of over 500 templates means you'll never run out of ideas for what to show around campus. We go one step further by adding filters to help you find exactly what you're looking for; including filters for announcements, holidays, menu boards, sports, and recommendations for location-based content and types of content (such as Google Slides, HTML, image, video, time and date, and weather). Rise Vision makes it easy to control this content from your home or office. This makes it much easier for everyone to stay informed and up-to-date on what's going on in your school or office. Thanks to Rise Vision's big library of digital content, you can choose from a wide selection of templates to improve your school's messaging and communication.
Content Can Be Added Easily
It is easy to add content. You don't need any extra software or tools, and you can do it remotely. Anyone who has a computer with a word processing application or email service can quickly and easily add the content. If your school has a full-time IT person, then they will be able to add the content for you as well. The process is simple and straightforward, so you don't have to worry about complicated steps that are hard to follow through on.
One of the most important considerations when it comes to school digital signage is how easy content management is. If it is too complicated, your teachers might not want to use the system even though they realize its benefits. However, with the Amazon Fire Stick, everything can be added easily and quickly. Plus, Rise Vision has free bi-monthly training sessions so you can ask questions and get help with making the most of your Fire Stick and Rise Vision.
In fact, it can be so easy to manage your digital signage that some schools have students manage their digital signage and others use it throughout the school's classrooms.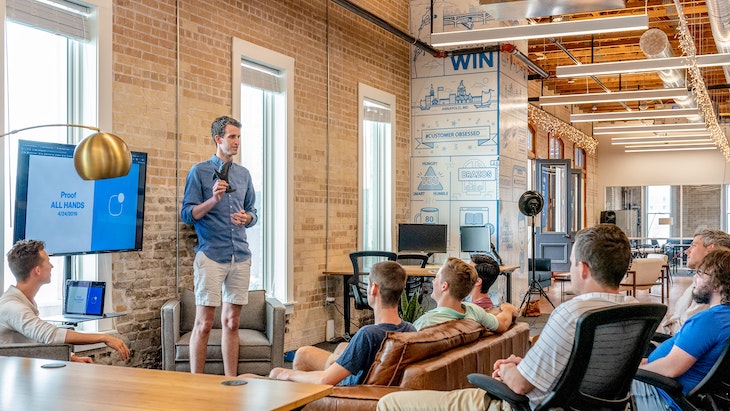 The Inexpensive Amazon Fire Stick Is Ideal for K-12 School Digital Signage
The Amazon Fire Stick is one of the most inexpensive hardware options available. This is a small price to pay for such an easy-to-use, powerful tool. With the Amazon Fire Stick and Rise Vision digital signage, you can display content on your TVs that is as simple as a daily schedule or weather forecast, or you can use it to share information about upcoming events and school announcements with students, faculty, and visitors. It's also easy to add new content without rewiring the entire system and installing new hardware, which greatly reduces downtime in schools and lowers labor costs.
What's Next?
Great! Now that you've decided on using Fire Sticks for your school/district digital signage, you need to add content to these displays. Look no further than Rise Vision. Rise Vision is the #1 digital signage solution for education. Rise Vision helps schools improve communication, increase student involvement, celebrate student achievements, and create a positive school culture.
Get started with Rise Vision: Amazon Fire Stick Digital Signage