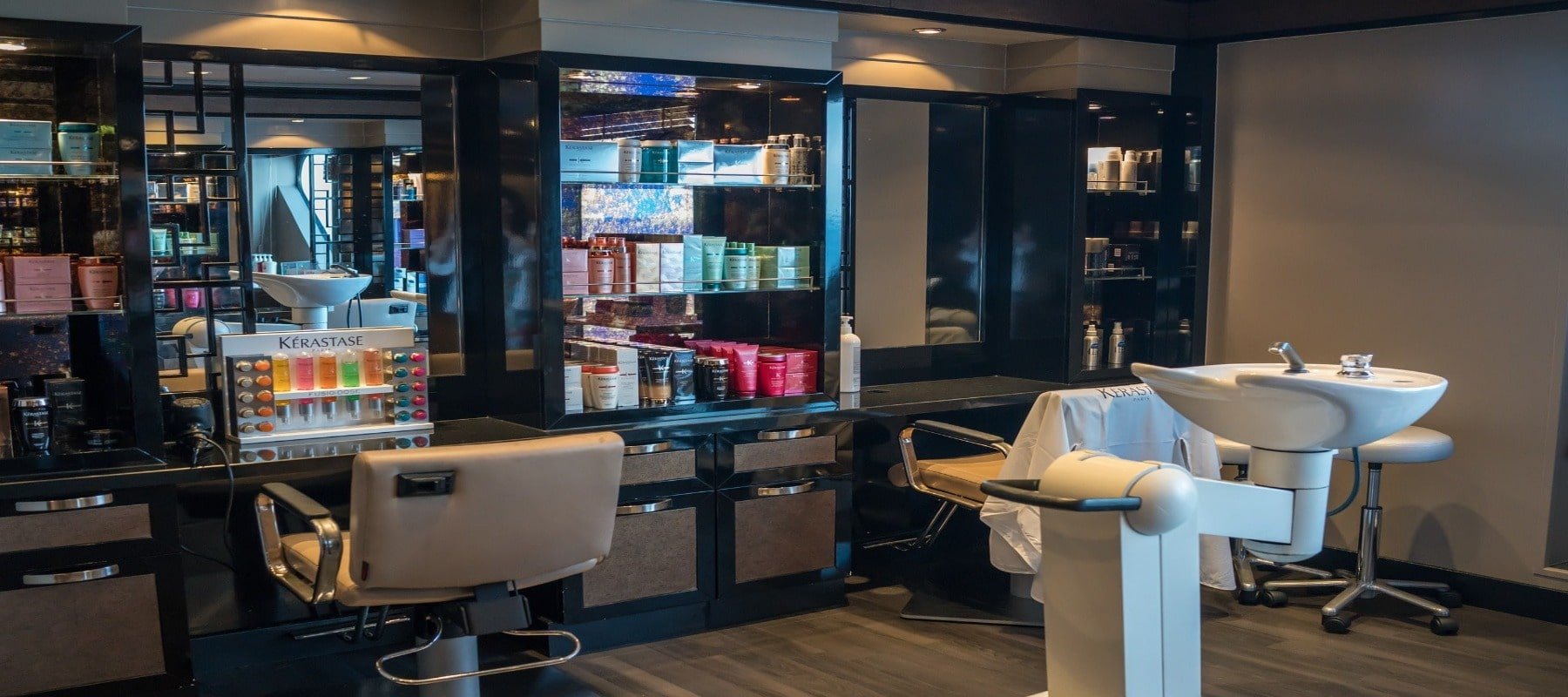 The beauty industry is getting quite competitive. Both men and women frequent establishments like salons to get their much-deserved makeovers and pampering. These shops are getting more and more foot traffic, now the catch is in maintaining it.
What makes people go back to a salon is not the results of the haircut or the reputation of the stylists alone. More so, people return because of good service and customer experiences. Hence, salons must work harder to enhance each customer's visit and keep them coming back for more.
One popular way to do that is to invest in digital signage. By displaying dynamic and attractive content, salons are able to create more meaningful, insightful, and entertaining customer experiences.
Benefits of Digital Signage for Salons
Digital signage has helped salons attract more customers and convert them into loyal patrons. Among its benefits include:
Improved Customer Engagement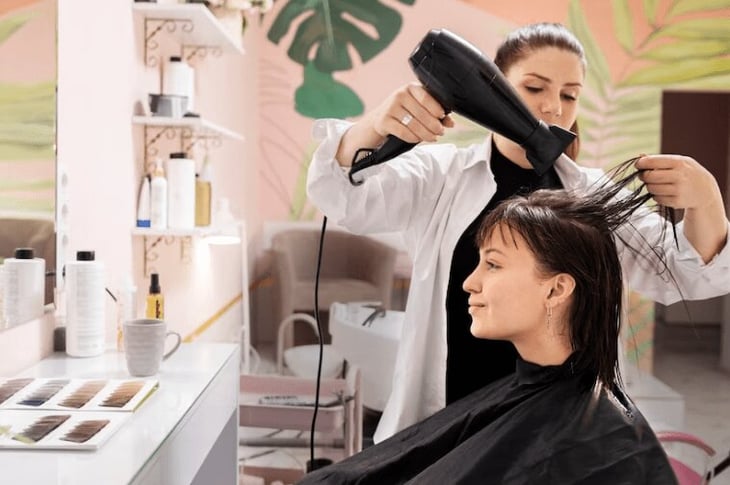 When a client enters a salon, they most likely will spend several minutes to a couple of hours in the establishment. If they're in for a haircut and treatment, they're going to be sitting on a chair with little to do to pass the time.
A great way to keep customers busy while they get their hair or nails done is to display content on digital signage. Reading through the content, watching the videos, perusing images, etc. can give them an entertaining activity as they wait, which ultimately improves their experience at the salon.
Increased Foot Traffic
Traditional static posters and signs have become too mainstream and stale that they no longer catch attention. They are also ineffective in registering in the viewer's visual field. Digital signs are on their way to completely replace traditional signs, which means that salons should also make the switch.
Digital signage displayed outside a salon can catch the eyes of those passing by and make an impactful first impression. With dynamic images, bright colors, and visually-appealing animations, they are not only able to draw attention but can retain in people's minds for much longer. That means they're likely to remember you and consider your salon for their next haircut or treatment.
Better In-Store Marketing
Your effort to market to potential customers should not end when they enter your store. Even if they avail of a service, you still have an opportunity to market your other offers and keep them enticed.
Aside from using digital signage outside your salon, consider investing in another screen inside meant to introduce your services, educate about your company, or simply entertain.
Boost in Sales
All the benefits of digital signage, from increasing foot traffic to improving customer experiences, work together to achieve one goal: increase your sales. By being able to attract new customers and retain old ones, you'll likely see a good ROI for your digital signage investment.
Salon Digital Signage Ideas
Now that you have an idea of what digital signage can do for your salon, the next step is figuring out what kinds of content you can display. You can use a digital sign to inform, educate, entertain, or promote. For salons, the following concepts are the most effective.
Digital Service Board
Chances are, your salon has a lot of products or services that your clients don't know about. After all, many go to salons just for the usual haircuts or hair treatments. You want to make sure your other offers have the spotlight too.
Creating a digital service board is a great use for a digital sign. It allows you to present a list of all your services and their prices. This will make your customers aware of what else they can avail of to maximize their visit.
When curating a digital service board, make sure that you're using a design that best highlights your services. Consider adding photos for each one, and a description of all the service inclusions.
This will not only help your customers make more informed decisions about what they decide to avail of but will also save them time trying to explain what they want to the stylist.
Gallery of Work on Past Clients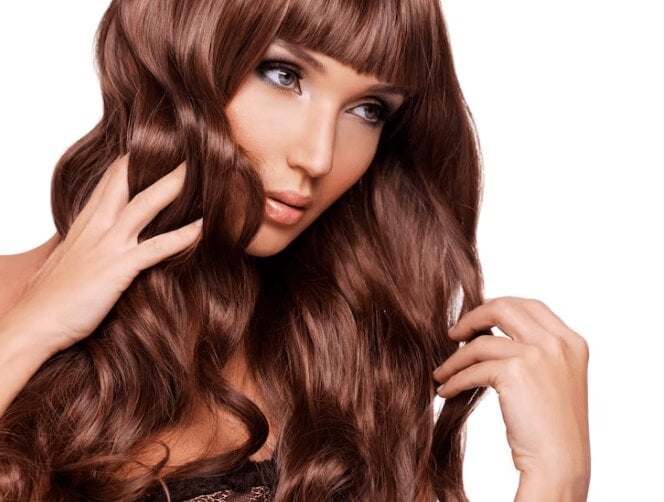 People who visit a particular salon are there either because they're regular customers and trust the stylists or because they saw or heard about the work that the salon has done. A portfolio is very important for establishments in the beauty industry, so consider displaying yours on your digital sign.
You can create a photo gallery of the work that you've done on past clients, whether it be haircuts, hair treatments and colors, manicures or pedicures, etc. By doing this, you're making your clients more confident in your expertise. Who knows, they might even come across an image that strikes them and decide they want similar work done.
Social Media Wall
A social media wall is a real-time digital signage display of your salon's social media feed. It usually features posts and reviews made by your clients, which, in today's information age, is highly sought-after.
Before choosing a salon or any other business for that matter, consumers make it a point to check customer reviews online. Positive reviews can foster greater trust, which is why it's important that you're showcasing them.
Dedicating a digital sign to display customer reviews also shows clients that you value their opinions and care about their experiences, which can go a long way in building customer loyalty.
Stylist Profiles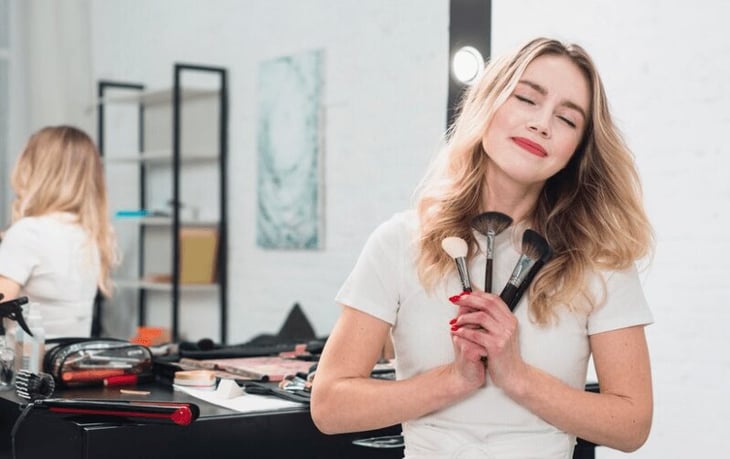 People who frequent salons will no doubt have their favorite stylists. Often, these are the only ones they trust to do their hair or nails. But first-time clients may not be familiar with your roster. You can also give them the opportunity to pick their stylists by displaying each one's portfolio.
Display stunning stylist profiles that include their names, pictures, credentials, and past work that they've done. Feel free to have fun with it and allow your stylists to showcase their unique personalities in their profiles.
This content idea will not only benefit your clients but will also help you foster a stronger company culture. Your stylists will be proud to have their names and bios in your digital sign, which in turn will lead to job satisfaction and increased morale.
Special Offers
Because digital sign content can be changed and updated as necessary, it's the perfect platform for you to highlight changing offers or events. Use your salon's digital signage to inform customers of your newly launched services, limited-time discounts, or seasonal packages.
This way of announcing special offers is much more economical than printing flyers every time you launch something new.
Attract More Clients to Your Salon With Digital Signage
The beauty industry requires highly visual marketing strategies. Consumers need to see aesthetic visuals to attract them to try a salon. And they need to develop trust to keep coming back. After all, a business that focuses on making clients look and feel beautiful should also be beautiful.
Because of this, digital signage is finding important applications in the beauty industry (and many other industries as well). By leveraging digital signage solutions in your salon, you can deliver content that will engage and attract more clients, improve each customer's experience, boost brand trust and loyalty, and ultimately, see it pay off in your bottom line. See for yourself by giving our free digital signage platform a try.