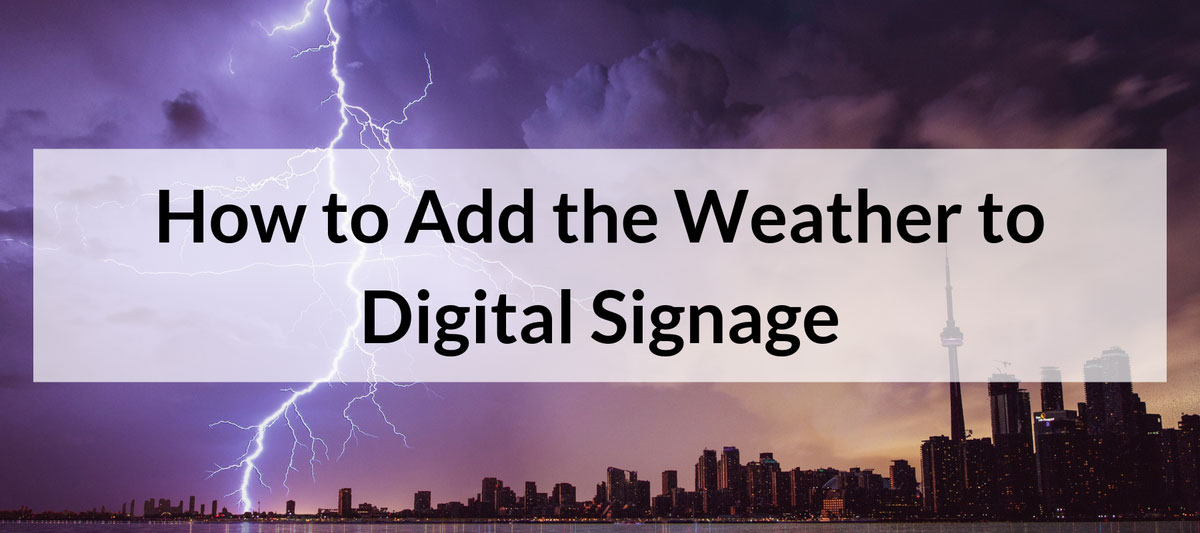 Digital signage communicates your message to your audience. That can mean something different for every organization. For some it's a menu board; for others, it's school announcements; and others its emergency alerts. No matter the organization, there is one thing every audience wants to know: the weather.
Weather for digital signage pulls in local weather feeds and automatically displays them dynamically on your display. You can do this by using free RSS weather feeds, but they are unreliable and often result in showing error messages on your display. If you'd like to see alternative RSS feeds for digital signage, check out this post.
To correctly display weather on digital signage displays, you need to first find a weather feed (or weather service) to pull the forecast from. This is complicated on most digital signage content management systems. Sometimes you have to source the feed on your own, sometimes it's an added cost, and sometimes it's not provided at all!
When you are looking for a digital signage solution, make sure you have easy access to weather feeds and weather Templates.
Rise Vision is the easiest solution for digital signage and we work hard to ensure that you can have digital signage on your display in just a few minutes. There's no messy added cost, and we will never leave it up to you to figure out how to add something as important as the weather to your display.
Weather for Digital Signage
You can show weather on your display with Rise Vision with three very easy steps.
Pick a weather Template. Personalize it for your school in minutes.
Plug in your display. Watch how your students engage with your creation.
Keep it interesting. Pick new Templates every week.
That's it! It takes the average user only a few minutes to get it up and running. You can also click "Add Template" below to get started with any of our weather Templates.
Types of Weather Forecasts on Digital Signage
There is generally one type of weather forecasts that people want to see on digital signage. The local three-day forecast with an extended week outlook.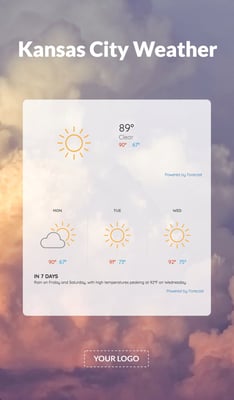 Why Show Weather on Digital Signage?
Showing weather does more than give your audience information that they are interested in. It gets them to look at your display. Once their eyes are tuned in to your display, you can show them other relevant content, such as school dances, photo slideshows, upcoming sporting events, upcoming testing dates, and more.
There's one more advantage to scheduling a weather Template to your display: it gives you content that's constantly changing automatically so your digital signage display always looks different.
One of our goals is to give you digital signage that's effortless. That means your display always looks new even when you are doing nothing at all! We have several other Templates you can add that have auto-updating content. They're our most popular Templates because they require the least amount of work while also keeping your audience in the know.
See more Templates that automatically update below: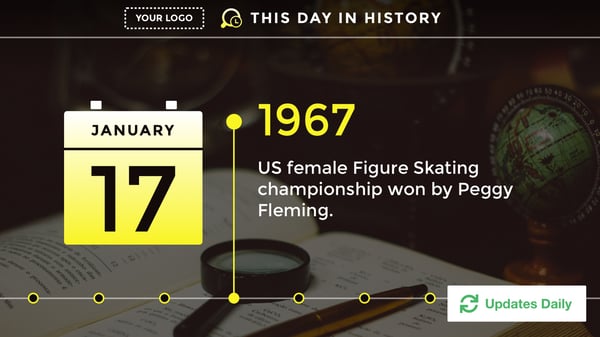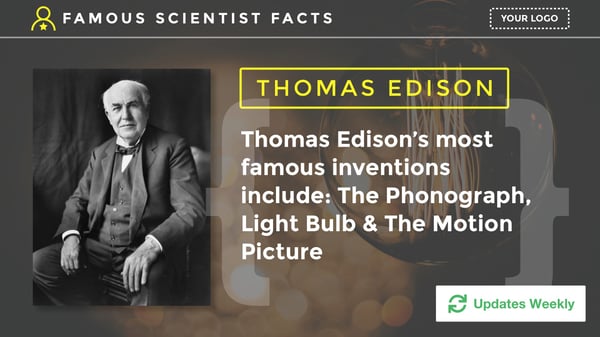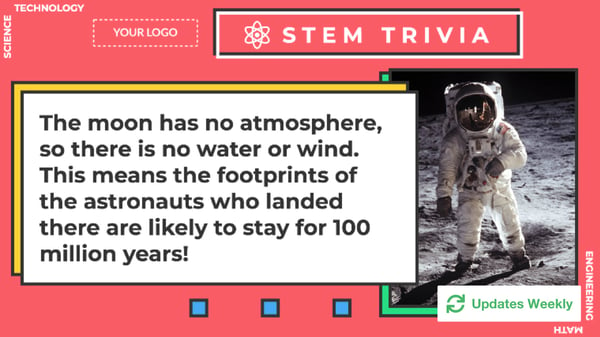 Do More with Digital Signage
If you want to see even more things you can do with your digital signage, check out the blogs below: