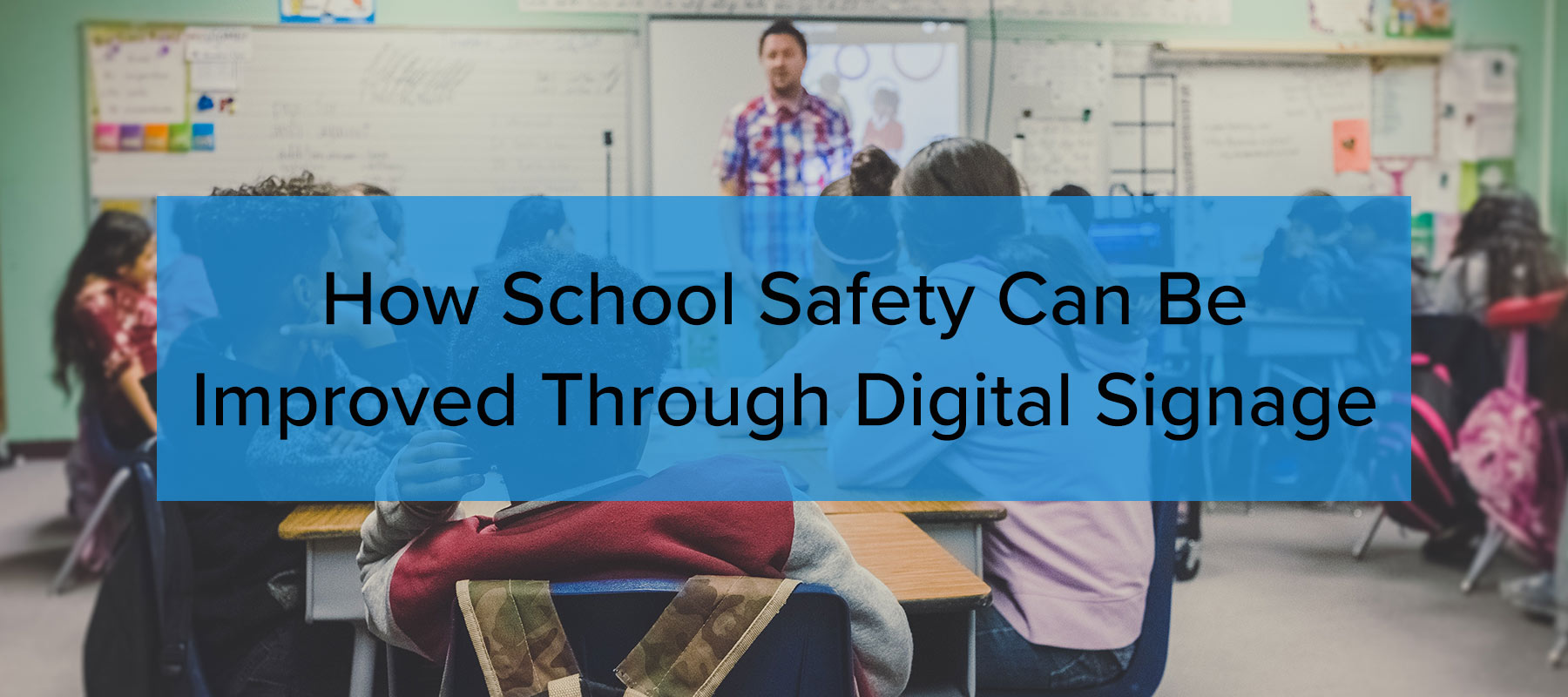 Campus digital signage is the fastest way to deliver safety messaging to students and school staff. Coupled with emergency notification technologies and CAP alerts, a safety-first digital signage program should be a priority for all schools and universities.
In this post, we'll go over ten ways digital signage can improve school and campus safety. All of these ideas are easy to implement and if you need help, just ask us!
1. Pandemic Awareness
The most obvious messaging for 2021 is to have digital signage campaigns centered around COVID-19 protocols and tips. Student populations need reminders to:
Keep masks on
Stay six feet apart
Stay home if they're not feeling well
In the Rise Vision templates gallery, you will find several COVID-19 digital signage templates. Here are a few of them: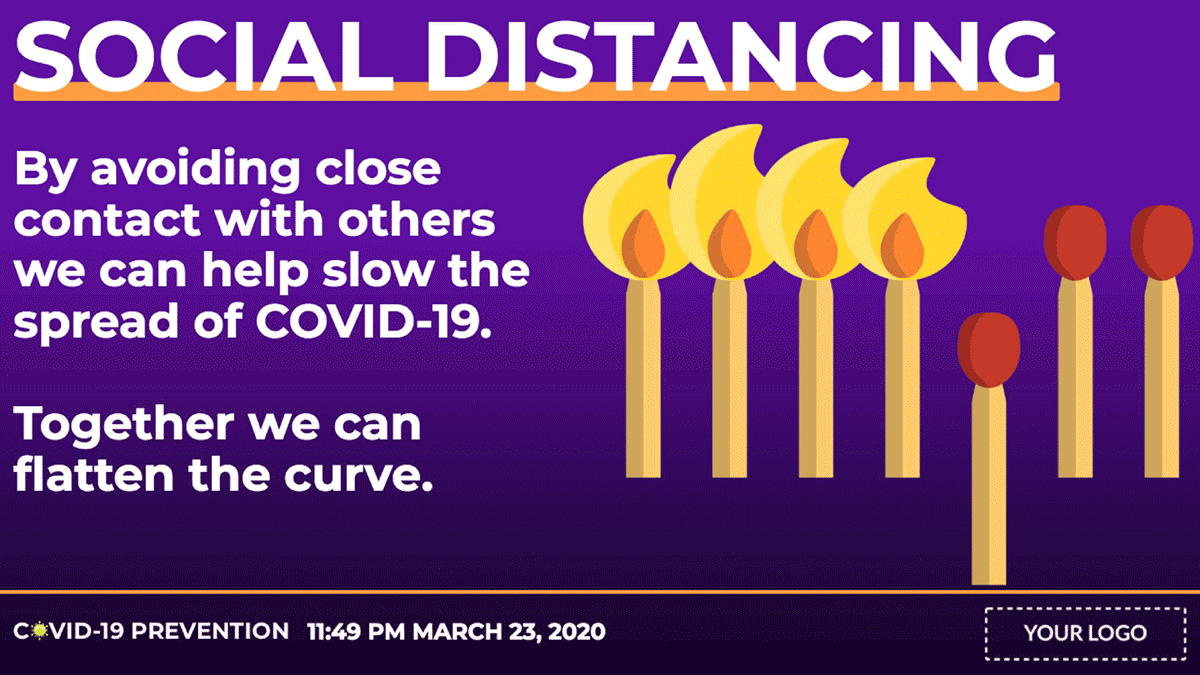 Click here to download this COVID-19 digital signage template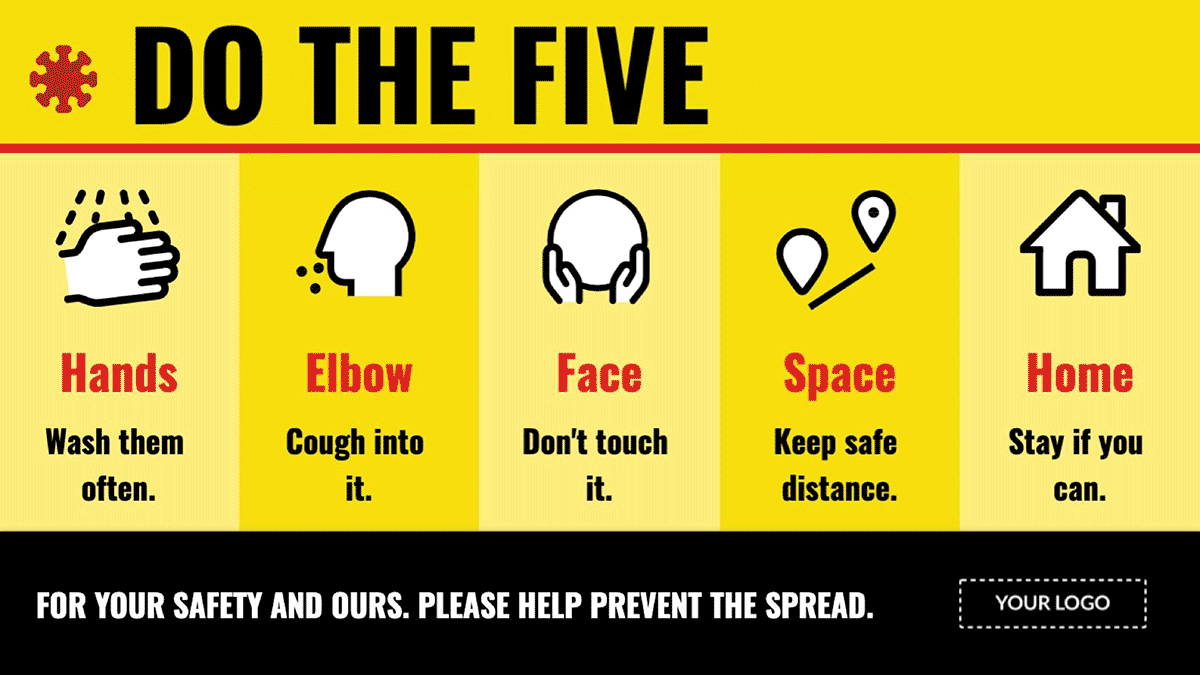 Click here to download this COVID-19 digital signage template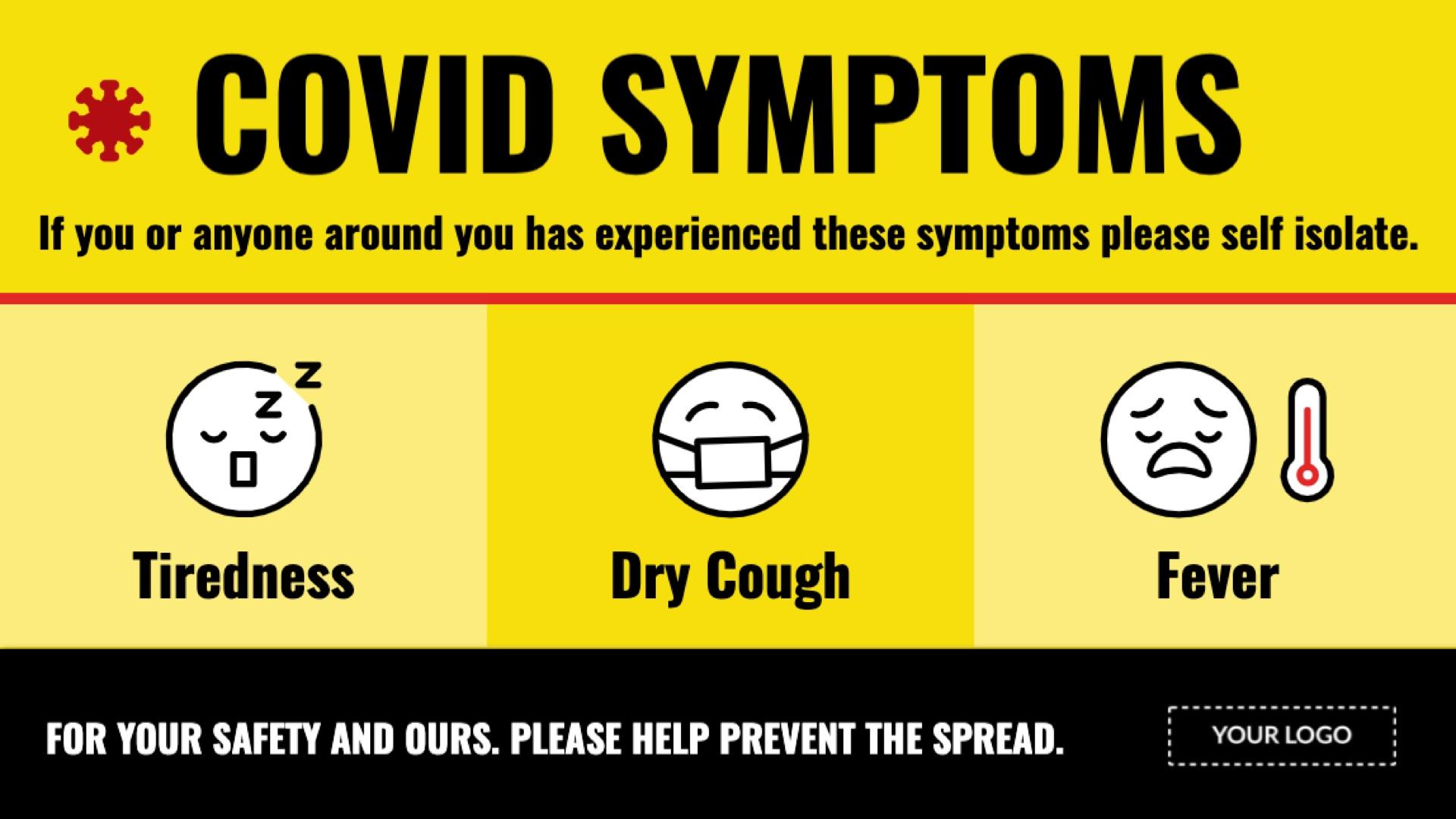 Click here to download this COVID-19 digital signage template
2. Emergency Notifications
One of the most powerful advantages of digital signage is its ability to quickly push emergency notifications across campus in a matter of seconds. This life-saving feature can help ensure the safety of all those on school property.
Rise Vision digital signage is CAP Alert enabled. CAP Alerts are emergency notification messages that can be sent to multiple devices or communication platforms simultaneously. Read more about CAP Alert enabled digital signage here.
Rise Vision integrates with the following safety and emergency notification applications: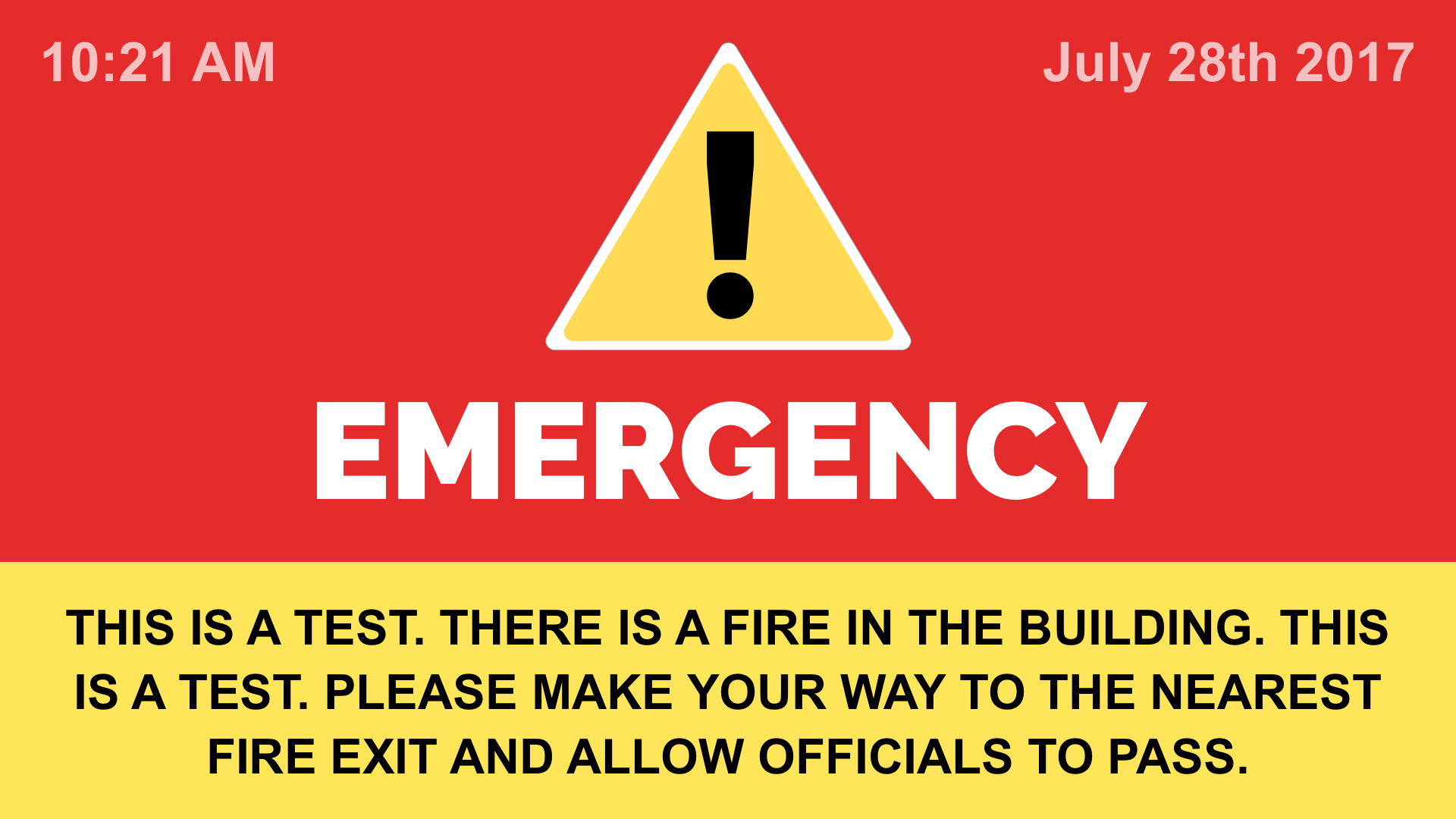 3. Emergency Preparedness
What may be even more important than having signage available for immediate emergencies, is to have digital signage campaigns created for emergency preparedness. For instance:
Fire Drills
Earthquake Drills
Tornado Drills / Instructions
Designing your preparedness campaigns around digital signage is a great way to have an ironclad plan in case of emergencies. You can design your signage to direct people to outdoor waiting areas or to practice how to duck and cover. These campaigns can be broadcasted inside classrooms and in school hallways. You can take it one step further and present emergency preparation videos inside classrooms or in hallways and waiting areas.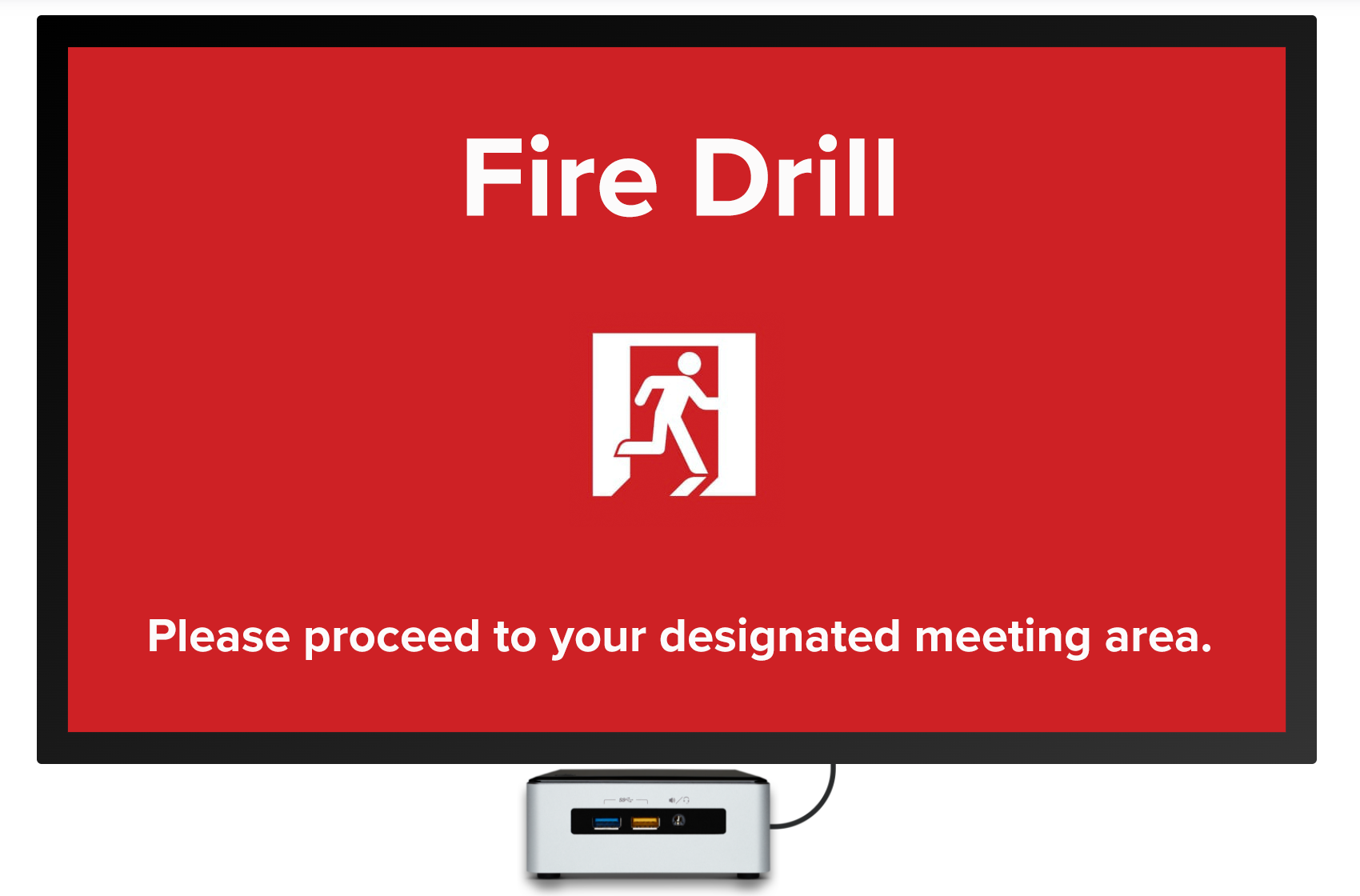 4. Current Campus Hazard Awareness
It's common for schools and universities to be in the middle of new construction, area improvements, or have sudden hazards (like water leaks, drooping walls, shifting pavement). It's important to keep everyone aware of these hazards and inform people of new campus routes and where not to walk or venture.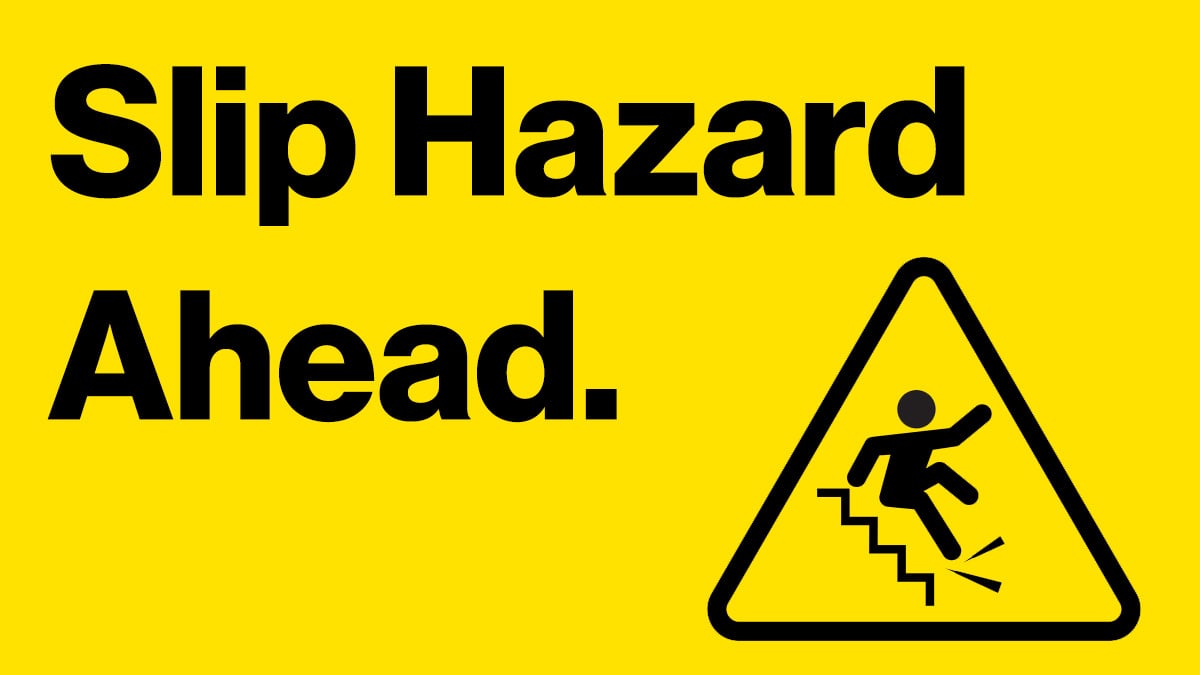 5. Incoming Weather
Knowing about incoming bad weather is critical to keep all those on campus safe for the day. Blizzards, storm cells, excessive heat, hurricanes and even bad air quality can present dangers to all who study and work at a school or university. Giving everyone a heads up so that they can make arrangements to get home safely is the duty of the school or institution.
Many Rise Vision digital signage templates come with weather modules to help keep everyone informed of the local weather outlook without having to dedicate a specific signage campaign to it.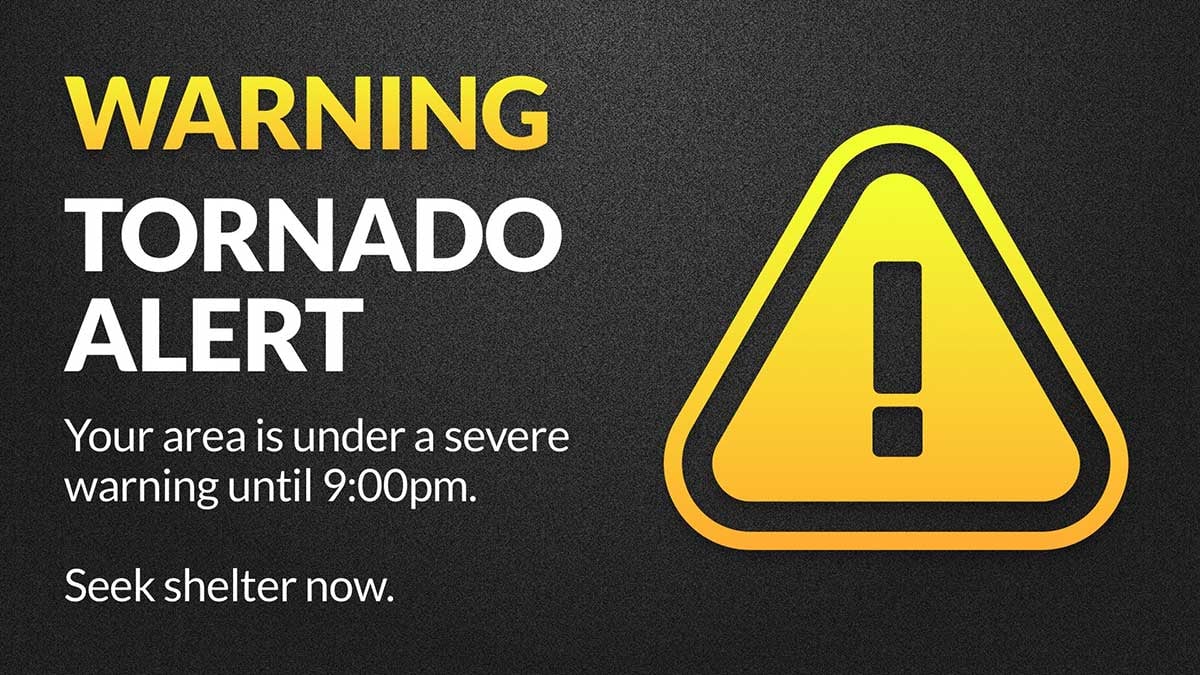 Click here to get started with this tornado warning digital signage template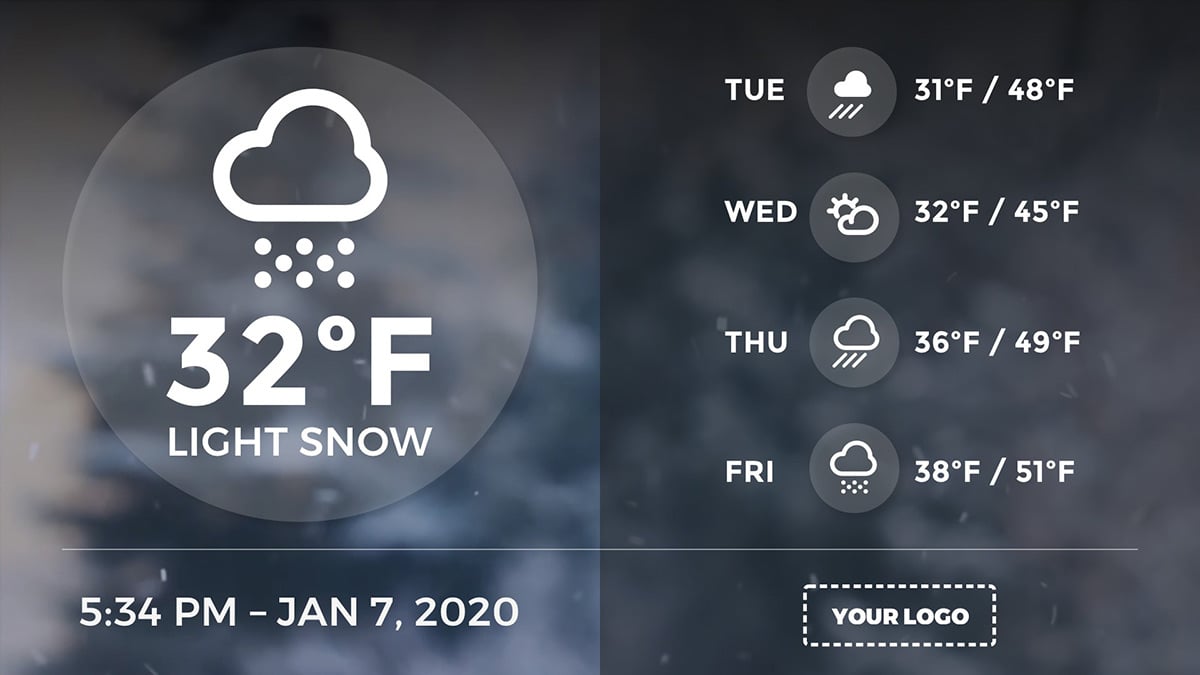 Click here to get started with this local weather digital signage template here
6. Sex Education
As uncomfortable as the topic is, sex education and STD awareness are incredibly important issues to discuss with students. Not only is it a way to protect students before life-changing events can happen to them, a well-crafted signage campaign can also help students spread important information to their peers and family members who may not come across such information.
STDs do spread through teenage populations, so it's important that learning institutions keep this messaging top of mind. With what may seem like more current and pressing issues these days, we must remember not to ignore sexual education.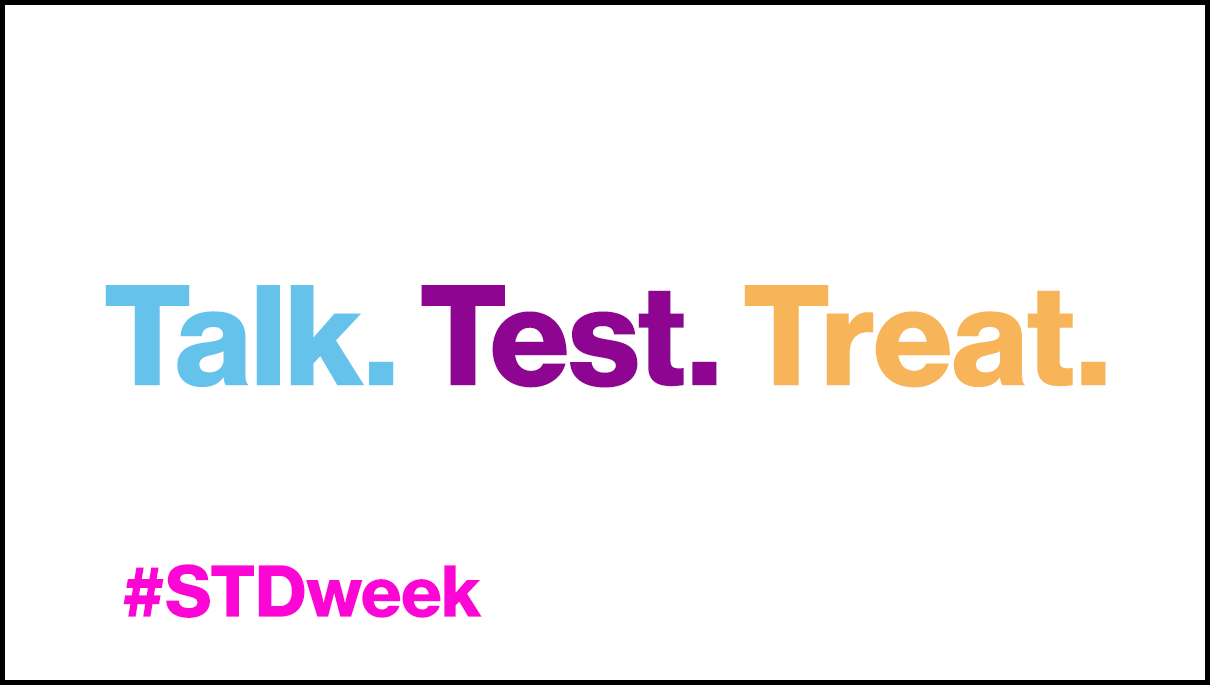 7. Combating Hate Speech, Racism and Stereotypes
Educating students on how to accept people's differences is an important step to preventing hate-inspired violence that can arise in the future. One idea is to create a #NoHate week as an awareness campaign at some point during the school year.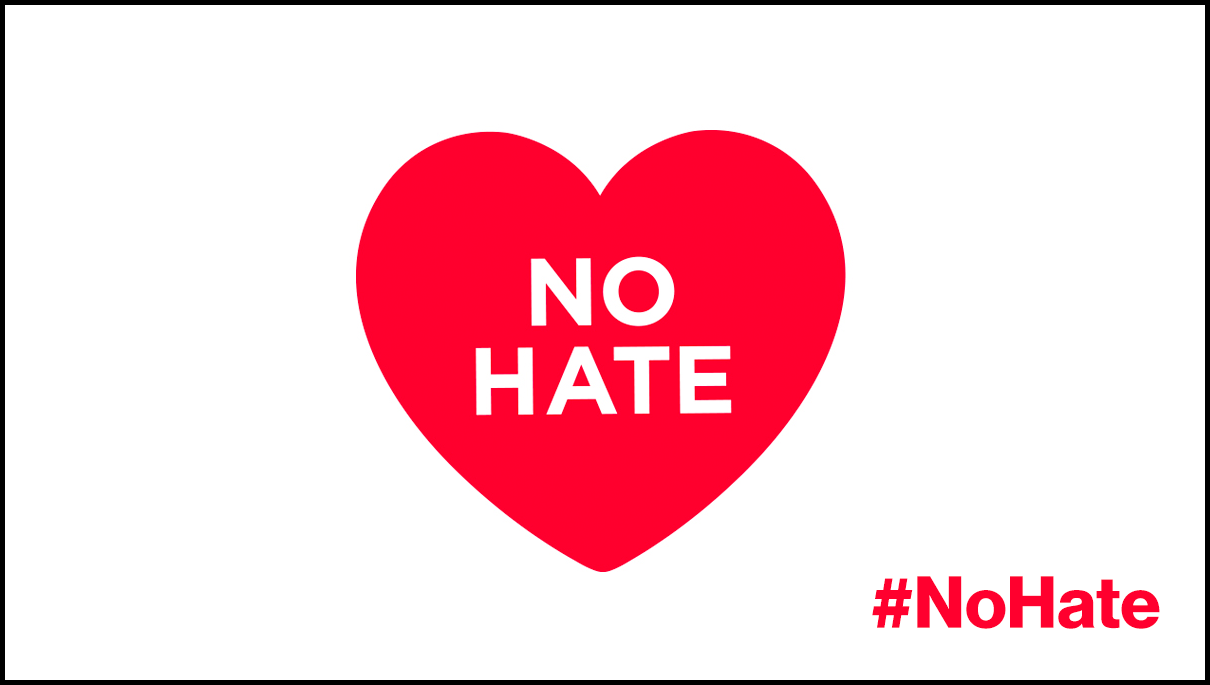 You can combine these campaigns on specific holidays and awareness months as well. For instance, a scheduled signage campaign can include Martin Luther King Jr. templates like the one below:

Click here to get started with this MLK inspired digital signage template
8. Sanitation
Sanitation reminders are important for school students as well as staff. Whether your goal is to limit the spread of bacteria and viruses, important sanitation messaging should be present in cafeterias (cafeteria staff), gyms and in school-run transportation.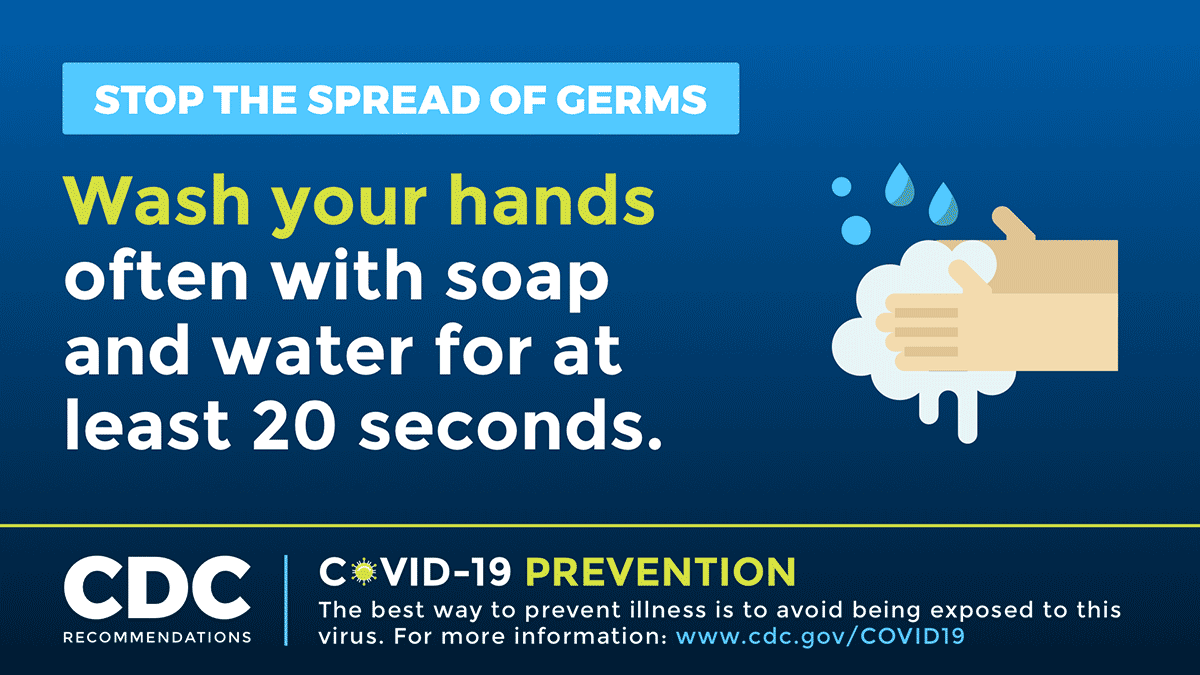 Click here to get started with this sanitation themed digital signage template
9. Occupational Health
Too often when we think of K-12 digital signage, we're laser-focused on thinking only of the student body. However, schools and universities are a workplace for, in some cases, tens of thousands of people. A great way to keep them safe is to present them with occupational safety messaging throughout the day. It can help cement safety training and lower accident counts.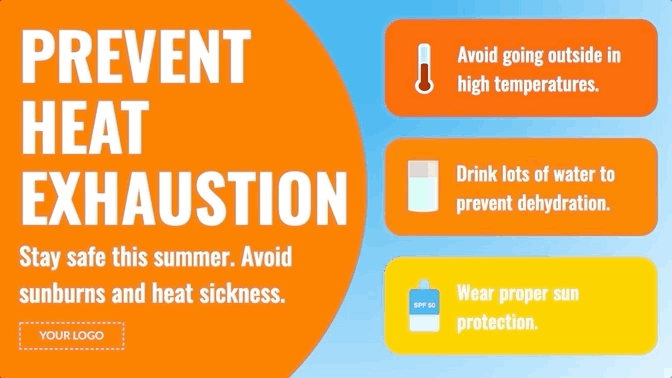 Click here to get started with this heat exhaustion digital signage template
10. Sporting Events & Physical Education
The big game can lead to big falls, trampling and even injuries that come from the field into the sidelines. Sporting events and associated facilities can be full of hazards and it's a good idea to use digital signage to make all attendants aware of those hazards. Some things to keep in mind are:
Stadium and bleacher stairways - If the event is outdoors, staircases may be wet and may lack handrails.
Sideline hazards - Attendants that are too close to a sporting event field may get injured by sideline plays.
Parking lots - People are in a rush to get home after sporting events. Digital signage campaigns can be created to stagger attendee exit movement or simply provide parking lot safety messaging at the end of an event.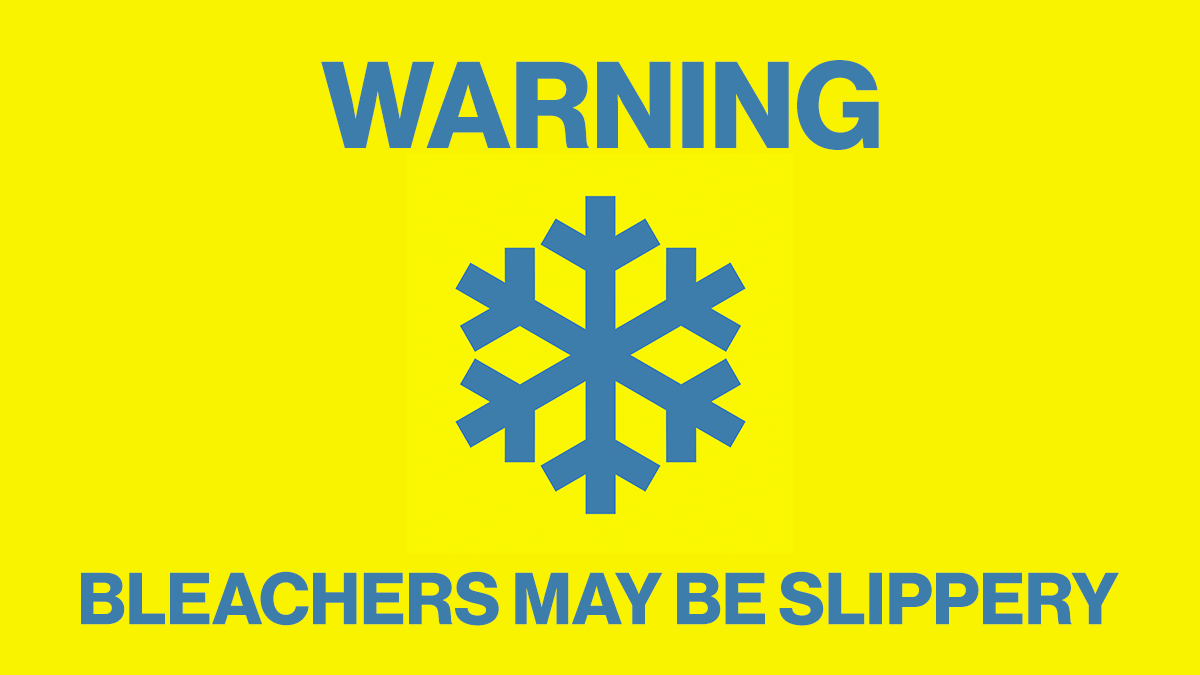 Physical education is unfortunately a period where hazards and injuries can occur. It's important to remind students to not over exert themselves, ask for help if they're not feeling O.K., and to provide tips on how not to injure themselves (e.g. - body mechanics information and weight lifting protocols).
Additional Resources
Get Started With Rise Vision Today
Rise Vision is a digital signage content management system and digital signage software solution for K-12 schools, colleges and universities. We've partnered with several CAP Alert emergency notification providers to ensure our digital signage solution is always safety-first. If you need help designing a school digital signage system that's safety-focused, please reach out to us here. If you'd like to try Rise Vision, please start a free trial here.
Feature Image Credit