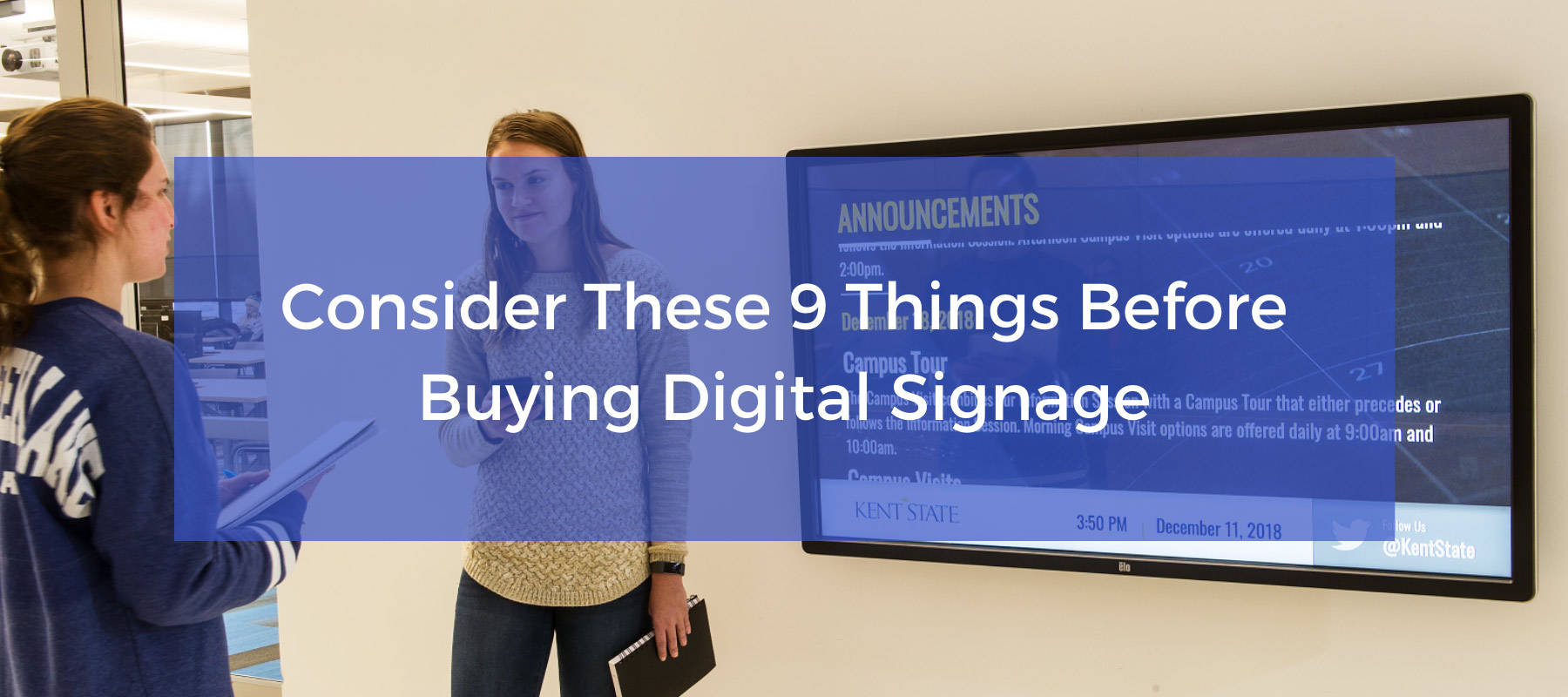 Digital signage should be easy to use, easy to manage, and easy to delegate management within your organization. What other things should you consider when you are looking for the right digital signage software?
Cost
During these times an important factor in choosing the right digital signage software is cost. There is lots of expensive digital signage software out there that has every bell and whistle, most of which you won't use. One of the top reasons organizations chose Rise Vision is our simple pricing. There are no contracts and you can cancel anytime. Many organizations save hundreds when they switch to Rise Vision!
Ease of Use
Before digital signage, you had bulletin boards. Updating the bulletin board was as simple as printing a flyer and pinning a piece of paper to it. Technology should make your life easier, so, at the very least, your digital signage solution should be as easy to use as your old bulletin board.
One of the reasons our software is so easy to use is we have 100s of easy to use animated digital signage templates. Templates can be quickly personalized with your organization's branding. It takes less than five minutes to edit and publish a template to your display!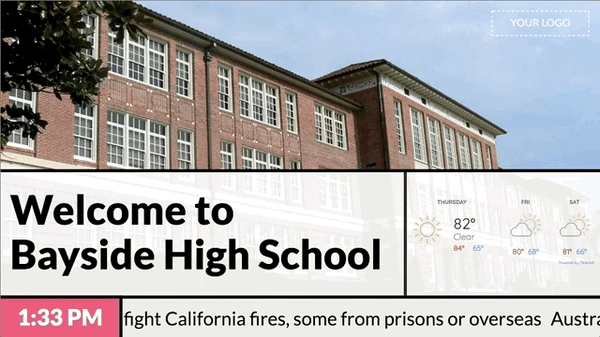 We add new templates weekly; if there's something we don't have, let us know!
Dynamic Templates
A picture is worth a thousand words, but digital signage is worth 100 times that. The power of digital signage is you don't have to settle for a picture or video on your screen--you can have something dynamic.
Your digital signage software should include templates that let you wow your audience with the content that they want. Showing up-to-date weather is just one example of the many dynamic Templates available in the Rise Vision Templates Gallery.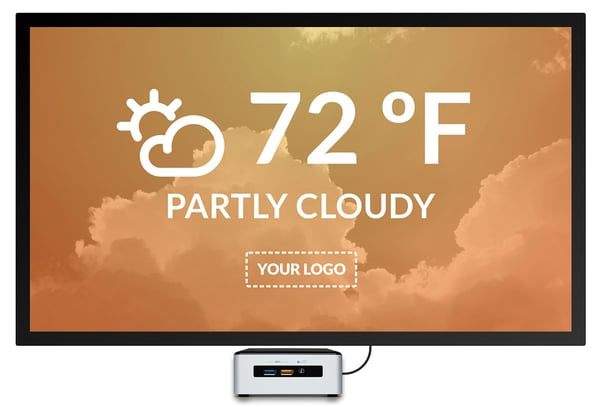 Plus, Templates can be personalized with your organization's logo and colors in just a couple clicks:
Scheduling
Scheduling is a powerful tool and should be a part of any digital signage software. With scheduling, users can show the right message at the right time and show it to the right audience.
One of the most common ways we've seen scheduling utilized is with menu boards. Using digital signage for your menu board lets you show your breakfast menu on the display at one time, and have it automatically switch to your lunch menu at another time--it's all automatic, so there's nothing for you to do once it's set up.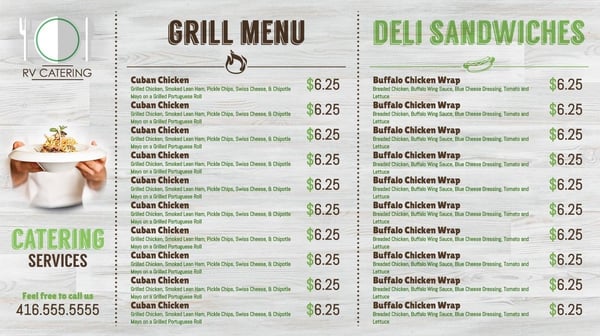 Reliability
Digital Signage is an investment. You don't want someone to be walking down the hall and see a black screen because the signage is down! The digital signage you pick should be reliable and have little to no downtime.
Rise Vision runs on Google's Cloud Platform. What's that? That's the same platform used by companies like Netflix, Twitter, and Spotify--think for a moment about the last time one of those services went down on you.
Compatibility
One year you might be running Windows and the next it could be Chrome. You don't always know what platform you'll be on from year to the next, so it's important that you are never locked down to any one platform.
When you sign-up for a free account, you'll be able to download our software on any device (Windows, Chrome, Linux, and Raspberry Pi). If you want to switch to a different operating system, it's not a hassle at all. It takes less than five minutes!
Scalability
We love users big and small. In fact, most of our users start with just one to three displays. We understand that it takes time to grow your digital signage network, and we make it easy for you to do that.
Start with one display or a 100 displays--and only pay for what you need. You can read more about display pricing here. Schools and business have saved hundreds of dollars by using Rise Visions affordable and easy pricing.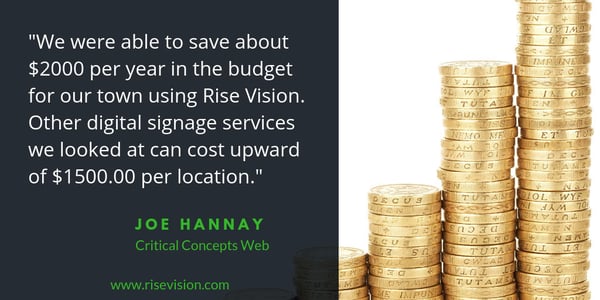 Offline Play
The Internet is amazing--when it works. It lets you send your presentation to you display effortlessly and bring real-time content like the current weather to your display.
The problem is the Internet isn't always reliable. It goes down. You don't want your digital signage to go down with your Internet and display a big error message.
Offline Play makes sure there's content on your screen even when your Internet is down.
User Management
IT Administrators frequently decide what digital signage to use, but another school staff member is often the person in charge of updating it.
User management lets you have multiple people on your account--each with different roles. That means you can have different roles for different people.
Questions? Want to learn more? Click below to get in touch.