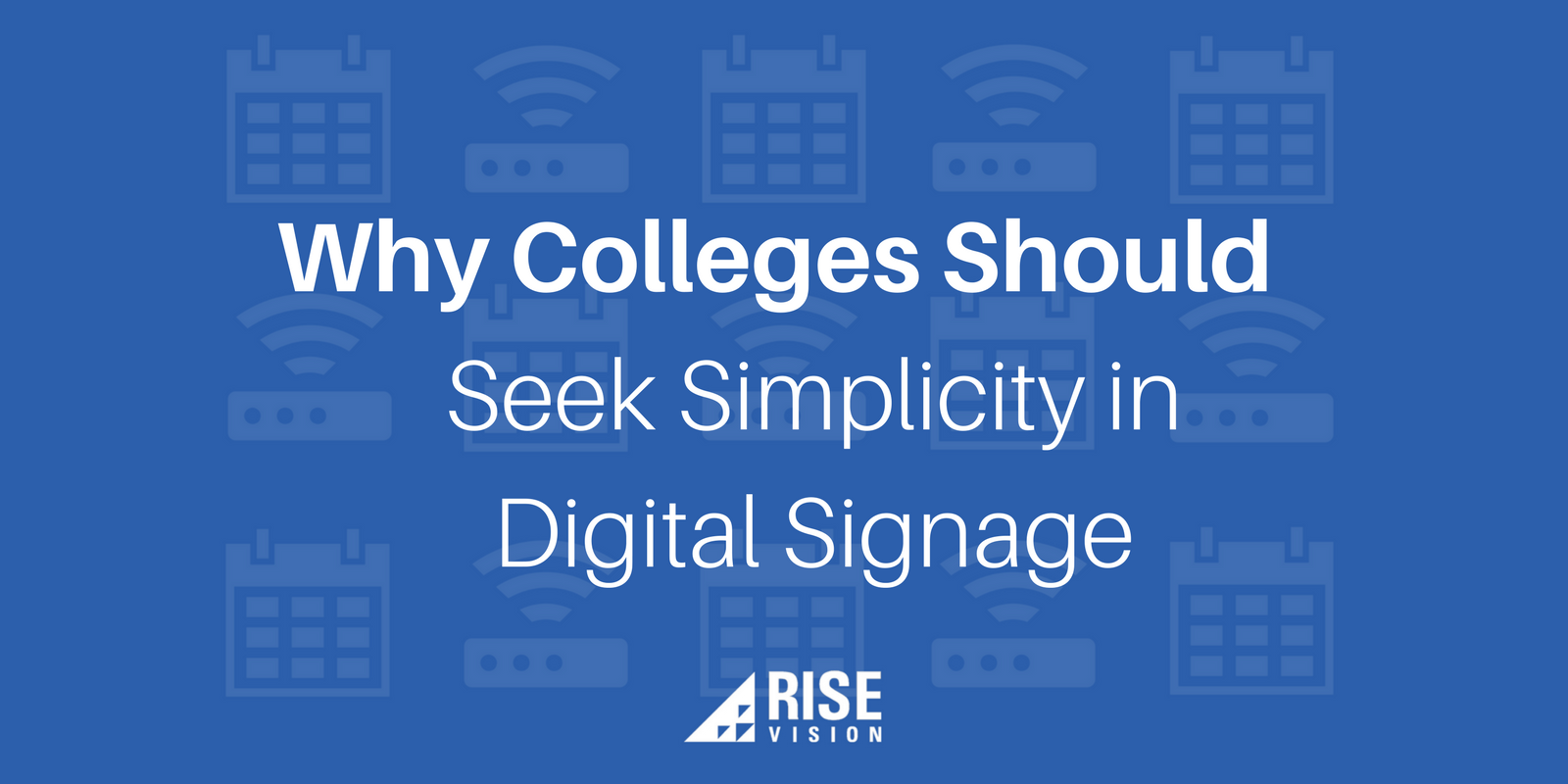 Colleges and universities interested in employing digital signage on campus face a number of seemingly difficult challenges.
A campus is physically expansive, sometimes stretching miles along, with displays scattered around buildings and departments alike.
The number of individuals involved usually correlates to the number of unique departments employing digital signage. That's to say, sometimes there are a lot of users on any one account.
Then there's maintaining and managing content between all these places and people. And let's not forget about keeping a branded consistency so that all displays show the right colors, images and patterns.
Keeping all these things straight might seem daunting, but we'll help to explain what our audience has told us are the requirements when beginning to decide which digital signage platform to use.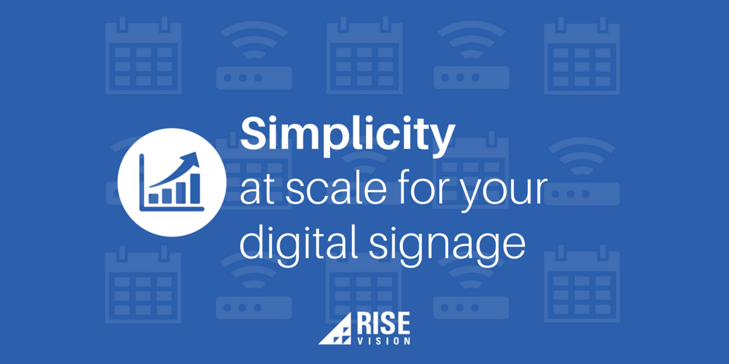 Digital Signage Simplicity at Scale
Last week, we spoke with Mark Meszar, Senior Applications Support Analyst at Kent State, about what colleges and universities need to be considering when investigating digital signage platforms.
Mark continually returned to the need for campuses to be searching for a platform that's easy to use and implement for both technical users and non-technical users alike.
He spoke about his previous experience with another digital signage provider that continually gave Mark frustration. He noted that this particular platform put an enormous onus on content creation on different departments.
Given that each of his university's department has an enormous list of priorities to work through at any given moment, digital signage usually isn't prioritized higher than student-related functions. And, as Mark noted, it shouldn't. Simplicity should be valued above all else.
Mark helps his colleagues to get started with their department's digital signage needs, and his peers feel comfortable after a 30-minute session of using our software hands-on.
According to Mark, when a university is choosing a digital signage platform, picking a solution that focuses on simplicity drives an enormous cost-savings in the short and long-term.
When interfaces are easy and self-explanatory, the number of full-time employee hours spent on digital signage is incredibly low as compared to other products.
While simplicity helps his peers on campus to prevent headaches, it also helps the university to save money.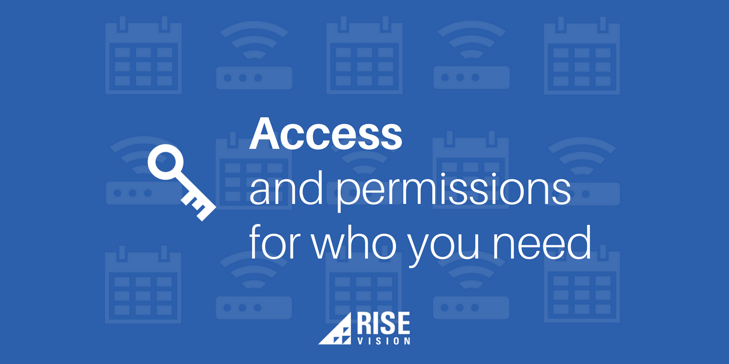 Give the Right People the Right Access to Your Digital Signage Content
While simplicity is a necessity, so too is organization.
With so many individuals within so many departments, Mark explains the importance of keeping content and the management of all that content well-organized.
Much of our college and university audience organizes their digital signage system into a hierarchy.
A central organizing body to make high-level branding choices that sits at the top of this organization. This department generally makes high-level choices like coloring and styling. Beneath this top-level company is an array of different departments operating independently.
Like many colleges and universities that are exploring digital signage choices, Kent State has elected to use this type of model to organize its campus' digital signage.
To explain with an example: Let's say Kent State has a marketing department that's created content for the entire school to display throughout campus. They're at the top of this organizational hierarchy existing as a "company."
Beneath this one governing body though is an assembly of different sub-companies. For example, any college or university might have created sub-companies for admissions, art, athletics, humanities and sciences.
And sub-companies can, of course, have sub-companies. The athletics department sub-company might have sub-companies of basketball, soccer and tennis.
Mark notes that because of the constantly changing calendar of events that each of his university's many sub-companies need to display, handing digital signage control to lots of different individuals is necessary to save time and energy.
While sub-companies can be used to control permissions and user roles in any large organization, like a college or university, Mark notes that Kent State uses this structure to keep content orderly.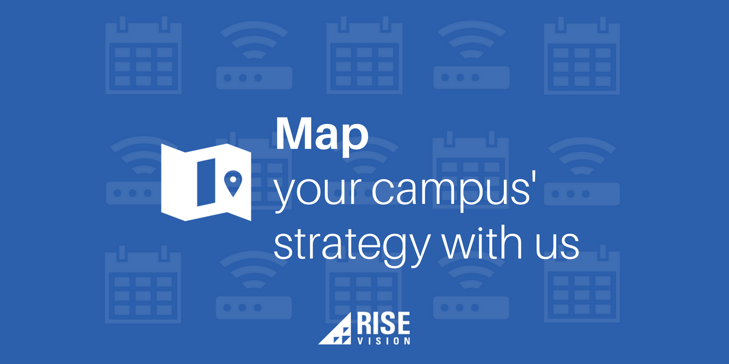 Choose Simplicity When Choosing Digital Signage
We've found that having a quick conversation with our team helps colleges and universities to map out a digital signage strategy based around ease-of-use and simplicity.
And in the meantime, we'd invite you to explore: