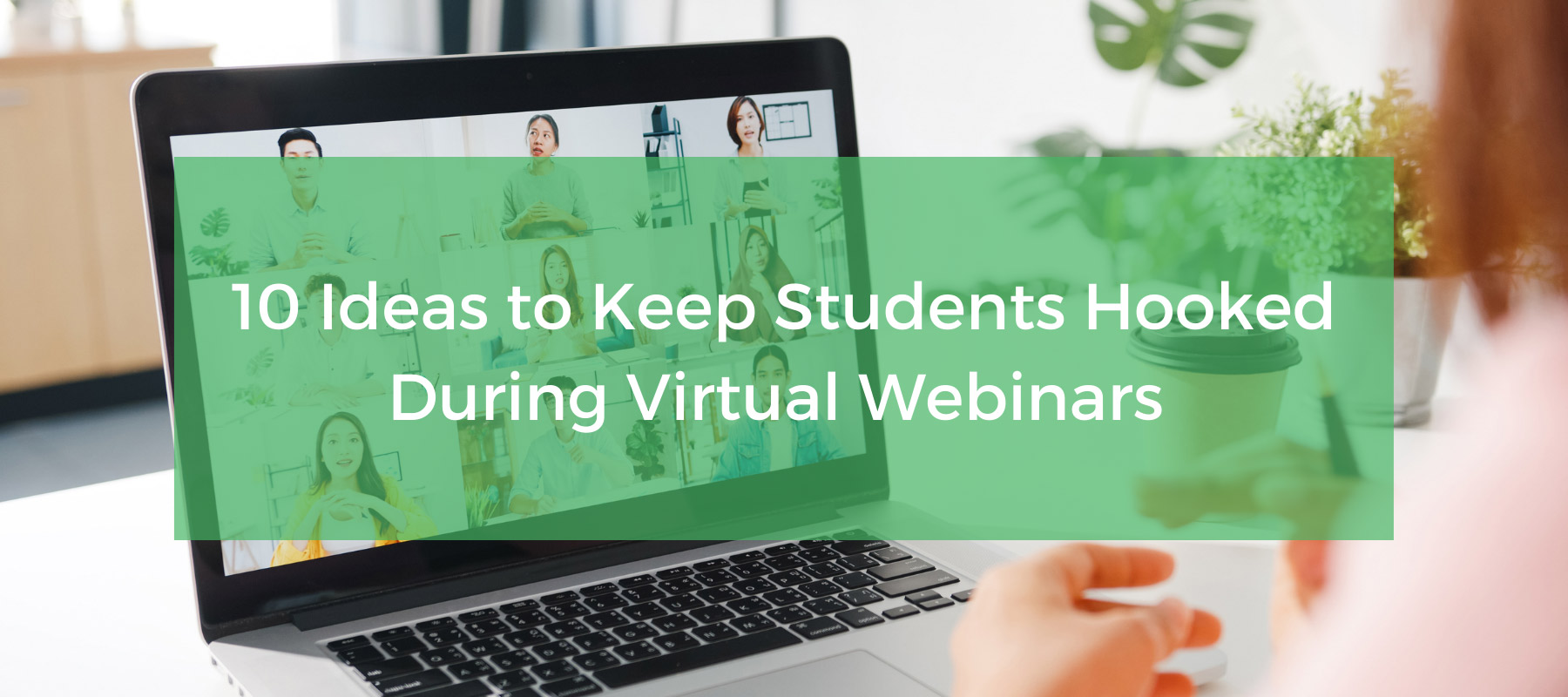 Education institutions were one of the most affected industries by the global pandemic. Students could not go to school, and parents needed to find new ways to educate their children.
Like many other industries, educational institutions had to adapt to meet the needs when it was uncertain when things would return to normalcy. As a result, education became virtual and introduced virtual webinars for student-based learning.
If you are an educational institute that offers virtual webinars for students, this is just the right blog for you. We introduce ten ideas to keep the students hooked during the virtual event.
Let's get you started!
Top 10 Ideas To Boost Virtual Webinars Engagement For Students
Here are the top 10 unique and innovative ways to keep your students hooked during the virtual webinars!
1. Invite Speakers That Students Find Relatable
When you invite a speaker to your virtual webinar, it must be someone the students find relatable. Having such a speaker at the webinar would give them something interesting to look forward to.
Choose speakers from different fields of expertise. It can be a writer, a musician, or a sportsperson to inspire each student.
2. Leverage Social Media Wall To Your Virtual Webinar
When your students are sitting in the comfort of their homes during the virtual webinar, you can't expect them to stay glued to the screen throughout. To ensure that does not happen, introduce a social wall to your virtual webinar. A social wall is a collection of social media posts that you can add alongside your live streaming virtual webinar, either as a social wall or a social media ticker.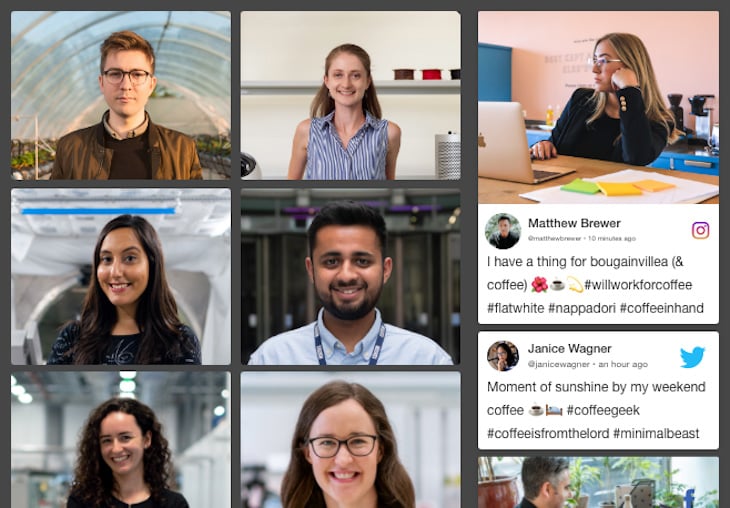 Social media is your students' lingo. It is the perfect strategy to make sure they don't drift apart. The students can share their experience on social media platforms by mentioning your educational institute or using your unique hashtag, and when the students see their social posts running during the virtual webinar, they are hooked.
3. Keep The Content Crisp & Engaging
Make sure the content that you introduce to your students is more crisp and engaging. If your content is too lengthy, the students will easily get distracted.
If the students don't find your content interesting, attending the virtual webinar would become more like a regulation rather than something the students look forward to.
4. Encourage Team Work With Breakout Rooms
Educational institutions are where students come together from different cultural backgrounds to learn something new every day. Regardless of the diversity, we always teach the students to create a co-existing space.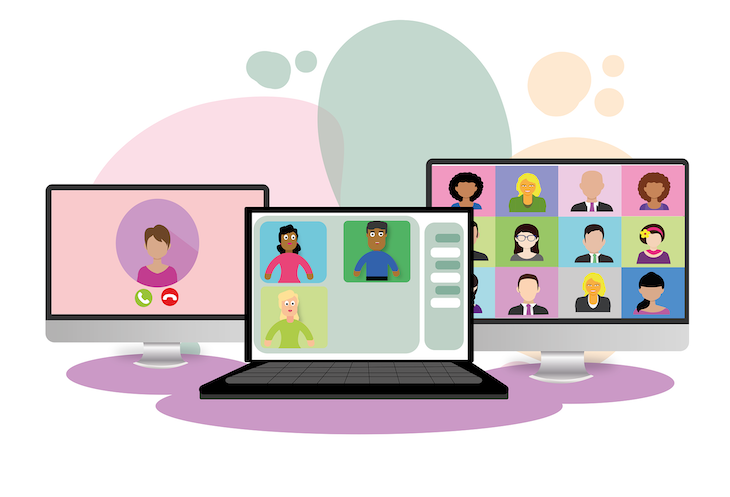 If you want to instill team spirit in your students during the sales webinar, introduce breakout rooms to the virtual webinar. The students can be divided into teams and perform team activities, competitions, and group projects. Breakout rooms in virtual webinars are the perfect gamification tool.
5. Organize Live Quiz & Trivia
If you want your students to stay active throughout the virtual webinar, introduce Quizzes, trivia, and other forms of gamification in your virtual webinar. It is a great strategy to keep your students active throughout the webinar and offer them something to look forward to.
To make things more fun, you can turn it into a competition and tell the students that you will announce the winners at the end of the virtual webinar, making them remain alert.
6. Encourage Students' Creativity
Organize an art competition or poetry writing competition during your virtual webinar. The students will get a space to express their creativity.
Once that is done, you can ask students to showcase their art pieces and explain them to their peers. It is a strategy to boost engagement in your virtual webinar and build confidence in your students.
7. Allow Students To Ask Questions
Students are curious: they are at an age where they learn new things, so they have questions. As a virtual webinar organizer for students, you must provide students a space to freely share opinions and ask questions.
Add a section in your virtual webinar where the students can ask questions, and you can answer them all, one at a time. To encourage more questions, you can announce at the beginning of the webinar that you want your students to write down the questions they want to ask, and you will answer them at the end.
8. Have A Story Telling Workshop
Students love stories. If you have an interesting one to share, they would be all ears to listen to you. A storytelling workshop is a classic yet the best way to keep your students hooked during the virtual webinar.
Ensure that the person sharing the story have good storytelling skills. Ask students to share their take and what they would do in the writer or one of the characters' place. It is a great way to encourage interactions.
9. Ensure Each Student Has The Virtual Webinar Basics
While organizing a virtual webinar for your students, you want every student to experience the webinar, and you get equal participation. Now to make sure that happens, you must ensure that each student has the basics of a virtual webinar.
The basics are good internet connectivity, a working microphone, and a device that is responsive for your virtual webinar platform. You can either do a dry run with your students or cross-check with their parents.
10. Organize An Improv Round
Improvisation workshops are a great way to keep your students engaged during the virtual webinar. That's because students have to come up with lines on the spot. It keeps their brains active.
You can throw in a sentence, to begin with. You can ask each student to add a sentence to develop a story. This strategy keeps the students hooked and encourages team spirit in them.
Let's Call It A Wrap!
These were some of the ideas to keep your students hooked during virtual webinars. Education years are the best years for students to learn new things and evolve.
Unfortunately, when the students are sitting at their homes, they often miss out. Your virtual webinar can help them to ensure that they don't. With these 10 ideas in your virtual webinar, you will be able to reach your students and create memorable experiences for your students. So what are you waiting for? Get started already!
Submitted by: Jack Roger
Jack Roger is a technical writer. He is passionate about researching meaningful content and also putting it into words, such as innovation, technology, UGC, and digital marketing trends.