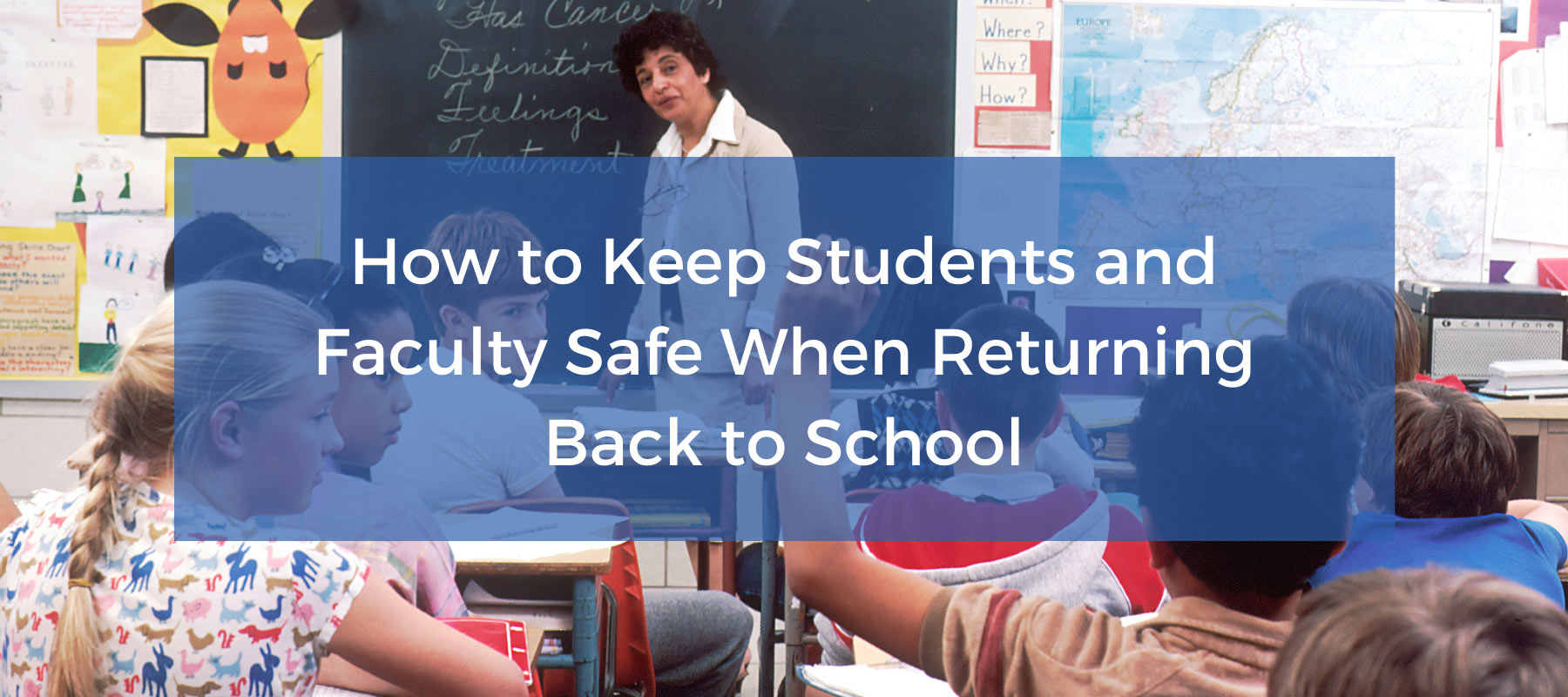 It's officially August, which means the back to school season is right around the corner. Back to school is a time for students, teachers, and parents to enter into a new year of learning. Despite all of the excitement and joys of going back to school, there is another side that needs to be addressed and prepared for by each school district: safety and health. The number of diseases transmitted from an ill student is alarming. In order to return to school safely, you must make sure to follow the latest guidelines. This article contains information, tips, and advice on how to successfully go back to school.
School is an exciting place for children, and this can be a chance to experience something unique and beautiful. But this is also a time of some risk.
Health and Hygiene
The CDC has published educational advisories for schools and high schools to implement safe campus cleaning and hand hygiene practices. Schools should consider taking the simple step to incorporate these practices throughout the academic year that will save health care practitioners' and school staff's time and money, making these schools and campuses safer and better able to respond to, and prevent, the spread of infectious disease. All students and faculty at the school need to understand, implement, and enforce basic sanitary practices such as hand washing, coughing etiquette, using clean facilities and equipment as possible, and ensuring other appropriate procedures (i.e., hand hygiene by health care workers, changing after prolonged contact with illness or after sneezing or using tissues, and wearing personal protective equipment if indicated).
It may not be practical to perform a complete cleaning with disinfectant in all instances, but the best practice is to always thoroughly clean the facility and equipment, always use proper hand and equipment washing and drying technique, and always follow the most recent and best practice recommended by the CDC. Teachers should ensure that all their staff members and students know the proper use of these procedures. Consider the best available resources and tools available to make your school a safer environment and to reduce disease transmission.
Schools should provide safe spaces between students. Teachers should be trained in the social distancing protocols they plan to use and should provide a list of the safe spaces between students, and how to enter it (e.g. only after cleaning the room). Schools should plan and coordinate the procedures for student arrivals and departures, including appropriate social distancing and to keep everything in order for a smooth transition from day to day. One suggestion is a handover area at the entrance of the school to keep the end of school day organized.
There are two things to be prepared for when the students return:
Fully trained students should be in group lessons as much as possible. There are many things to do in these times with students that you cannot do with a single student during class time.
Teachers, and students in particular, may get caught up in the learning, and forget their surroundings. It is important that teachers and students remember the importance of being safe outside of class (ie. playground) as much as when they are inside.
Fear
Back to school can bring many fears and worries for parents and students alike. And although we know that going back to school can be a rewarding experience we must remember that it is very important to remember to care properly for your student. This is especially important in the case of students with a cold or virus.
However, going back to school can also lead to a fear of the unknown. The key is to try and think about what you might do in case of an emergency. What if the student has the cold/flu and is unable to go to class and/or has to leave school because of illness? All students should be instructed on specific rules to follow including basic hygiene and cleanliness responsibilities.
Below is a list of recommendations that can be followed in order to prevent illness in school and ensure education of students:
Create a safe atmosphere for parents and students.
Keep in constant communication with parents during the school-year.
Review the safety plan with your staff and the entire school staff.
Keep the school safe from the inside.
Encourage healthy habits in every student.
Give students responsibility.
Teach and respect rules, procedures and etiquette.
Have a schedule that works.
Know how to organize tasks, so students don't think they are being told what to do.
Encourage students to make every effort to keep their schedule free of unnecessary or unsocial behavior.
The most important step in this year will be: Make a safety plan for your school. The plan must involve everyone on your school team and has to define exactly what students must do or not do in order to be safe and how to do it. The safety plan should involve parents and students too, as these are the most important persons in ensuring that students are safe.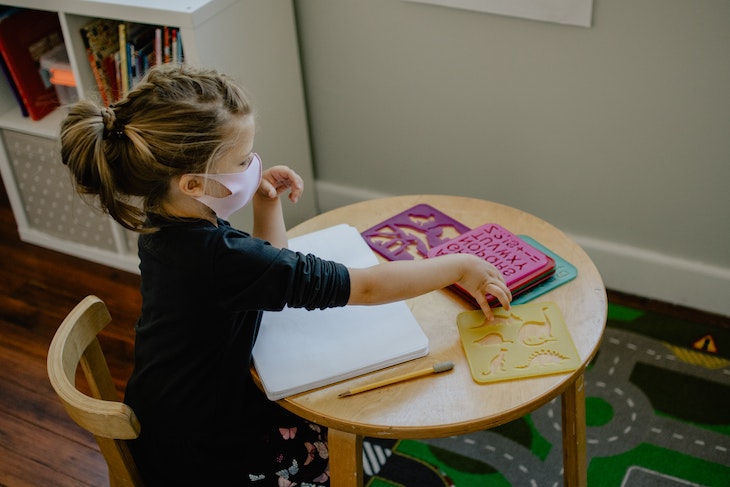 How to ensure safety in the school
As children return to school this fall, they will need to stay healthy. The return to school is also a new school year's opportunity to integrate technology into school safety, collaboration and wellness. At present, the school year can be an unsafe place (due to fires, accidents, and bullying), and in the worst places students are bullied (at school or online) for hours at a time. The challenge is not to replace technology with technology, but to provide education in a new way that is both innovative and healthy.
The 2019-2020 school year was the first one that made technology an integral part of school safety, collaboration and wellness. Innovation is important… and it starts by providing all our learners with educational technology that fits their needs. In designing technology, we have to understand the user: The learner that the technology is helping. In researching that user, we need to understand the user's needs for educational technology. School's technology teams should work both collaboratively and independently. Collaboration improves student learning, reduces the prevalence of violence, and reduces stress for our community.
---
Download the entire collection of FREE Back to School posters!
- 7 landscape-oriented posters
- 7 portrait-oriented posters
- available in both JPEG and high-resolution PDF formats
---
Using technology safely and to improve learning
Germ-resistant technology for education such as digital signage and interactive displays enables flexible learning. These help teachers deliver on both core requirements that make teaching a challenge; and enable innovative ways for students to work collaboratively on their tasks.
Educators need to use digital tools that are capable of supporting blended and active learning as these focus on real-life learning opportunities. We need to use devices like laptops, tablets, and interactive whiteboards that help students complete any task quickly and easily.
Germ-resistant education technology (EdTech) gives teachers back time to be relevant and engage. While it is important we make sure schools are as accessible and usable as possible; we must also prioritize how teaching students today is going to create lasting learning opportunities for tomorrow.
EdTech companies work together with educators when developing new products for classroom settings. One focus, in particular for K-12, is to develop germ resistant hardware that uses software to improve the learning environment. Many materials are not integrated and used by classrooms due to a lack of a healthful and/or germ resistant nature. When they lack application (or usefulness), students are not engaged and these products are often not purchased by schools, regardless of whether or not they are germ-resistant. It is up to EdTech companies to focus on improving learning while providing a safe environment for use. Then the responsibility of using the technology correctly and following safety guidelines falls onto educators and students.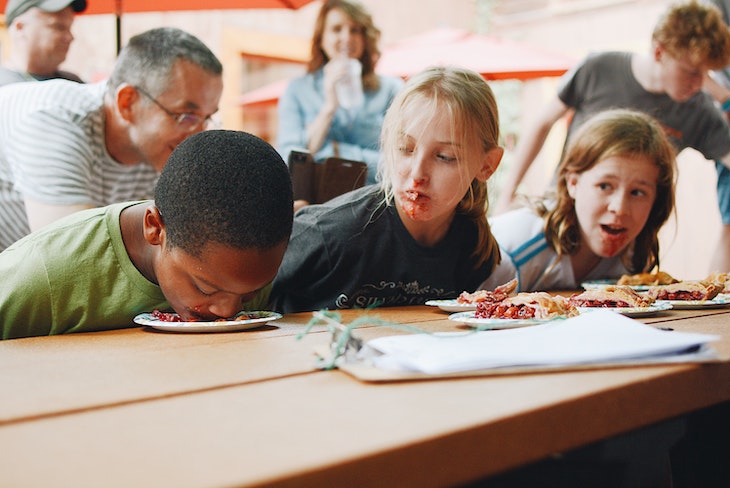 With the ever-changing environment and new policies, the transition from classroom learning to digital learning is a natural one. For this, the uprising of new education technology has begun. EdTech companies provide a wide range of digital learning resources for the digital educator: digital tablets and digital pens, online learning resources, and digital tools, games, and apps. EdTechs also provides a collection of mobile apps, such as: Google Classroom, Evernote, Google Slides, and Moodle. You can find these apps on both myClassroom and Student Connect sites.
Video conferences allow students to interact with other students through live-streaming and video-chatting. The Google Hangouts for Educators feature provides an easy way for educators to stream video to attendees through the Web. Use YouTube as a tool to add classroom teacher resources. Google Hangouts is currently available on Google Classroom, Edmodo, and ClassDojo.
Create classroom accounts for all students using a wide variety of class management options in the Google Classroom Student Dashboard. Teachers can customize Classroom accounts by adding students, groups, and other classroom teachers as administrators, adding and viewing content, creating assignments, and approving assignments or comments sent to students in the teacher account of other students. Teachers can also invite students to join their class.
On a typical day, there are approximately 300,000 face-to-face interactions between students and teachers in the United States. Approximately 75% of education technology in the United States is used for classroom instruction, and nearly all new curricula are in the form of technology-enhanced learning for which learners are not necessarily the intended users. By adopting effective and innovative pedagogies, schools can engage all learners in learning activities and can simultaneously enhance learning outcomes when technology is properly implemented.
---
Download the entire collection of FREE Back to School posters!
- 7 landscape-oriented posters
- 7 portrait-oriented posters
- available in both JPEG and high-resolution PDF formats
---
Integrating digital technology into classroom learning
When considering digital learning, it is important to consider the many ways digital technology can be used to support a variety of learning and instructional strategies, particularly in face-to-face education settings and at the beginning of the semester. The development of face-to-face learning settings has increased the amount and types of students engaged in face-to-face learning activities, and this has impacted digital learning as more-structured settings, such as schools with traditional brick-and-mortar classrooms or in-person courses, have given teachers and students more opportunities to interact closely on face-to-face terms.
Given that teachers are the primary educators using digital technology as part of their instruction, digital technology supports the face-to-face learning environment. The use of digital tools for classroom learning has increased in quantity and frequency of use across many different subjects with students of all learning styles, from students using adaptive learning strategies. But with all new technologies being introduced to classrooms, the key will always be to enhance student learning with a fun and safe environment.
Related Articles