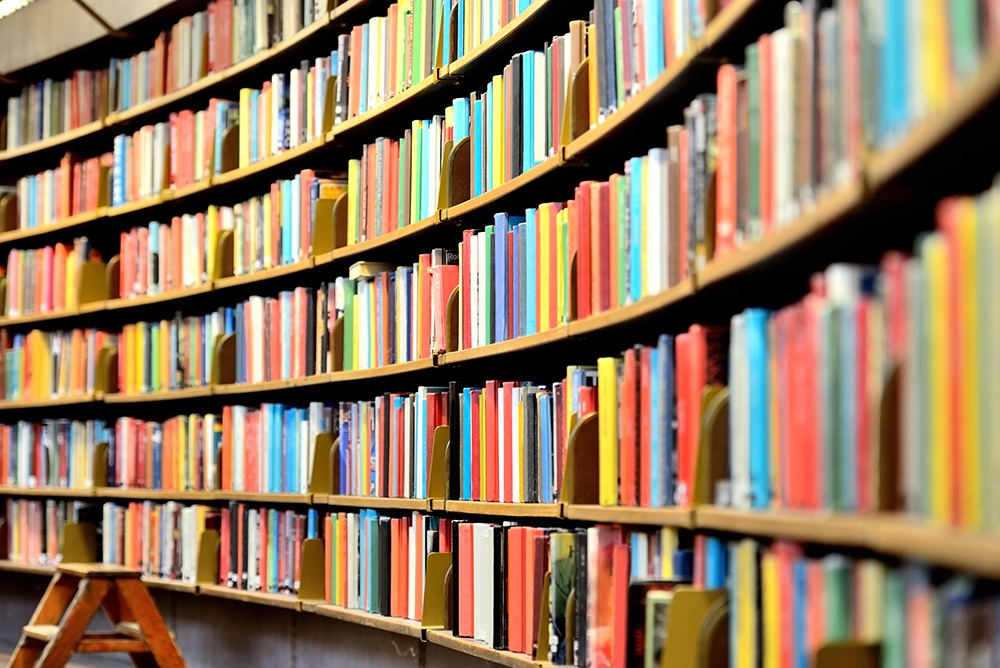 We've added another 3 digital signage templates to the Rise Vision platform. These 3 digital signage templates are designed for use in libraries. If you are interested in reading about more templates, last week we showcased the hospital templates which can be viewed here.
Library Portrait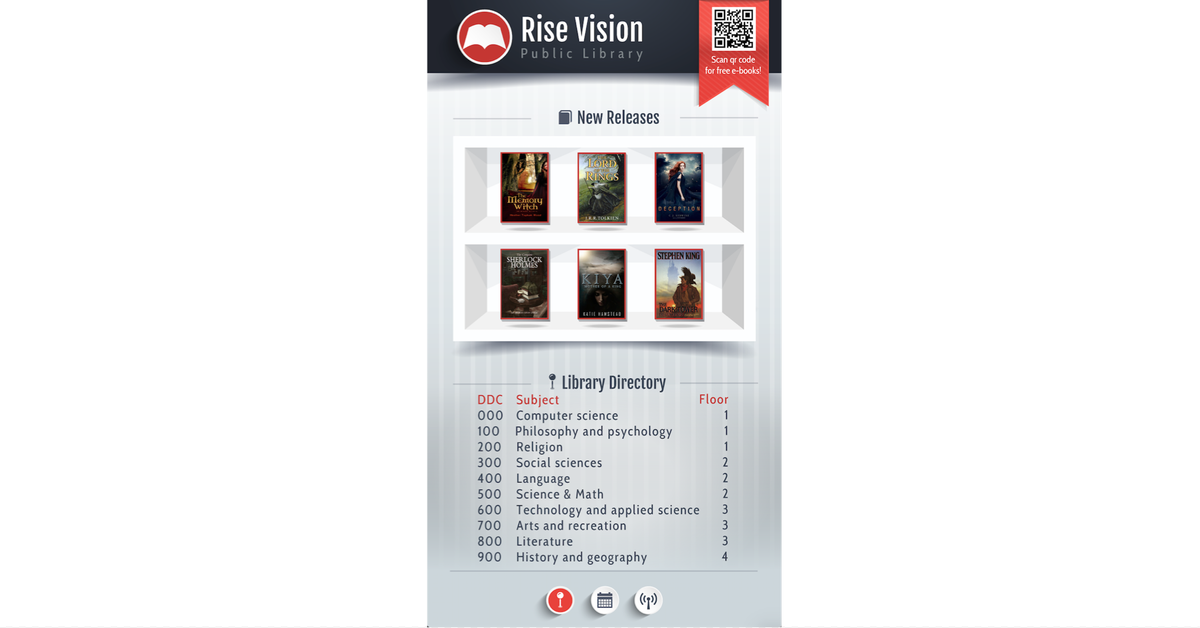 This library template rotates through 3 different pages. The first shows a number of new releases, and below that it shows a directory for the library, using the Spreadsheet widget. The second page shows a new set of books and uses the Text widget to show new events or announcements. Lastly, the third page shows a third set of books and uses the RSS widget to display news from the library.
Library Landscape 2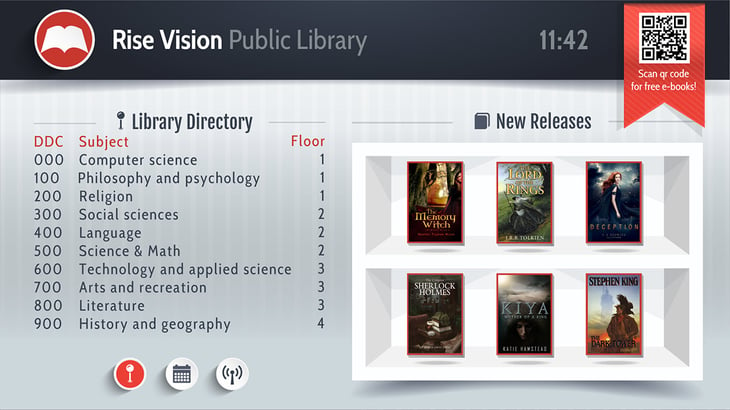 This library template is very similar to the one above, but the layout has been changed to a landscape orientation. It shows new book releases on the right, and directory, announcements and RSS on the left.
Library Landscape 1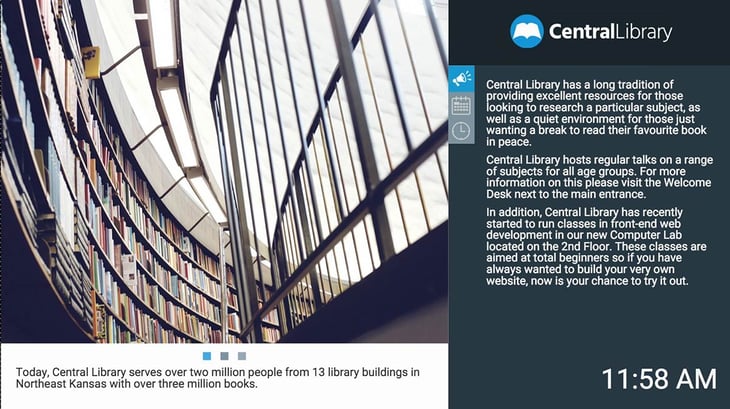 This library template showcases 3 images and an area for text on the left. On the right, the content cycles through the Text widget, Twitter widget, and RSS widget. On the top is the Clock widget. This template would work very well in a university or college library.
A user of the Rise Vision platform recently uploaded an example of what he built with the above template. You can read the story behind it here.
More resources:

Open source HTML templates: