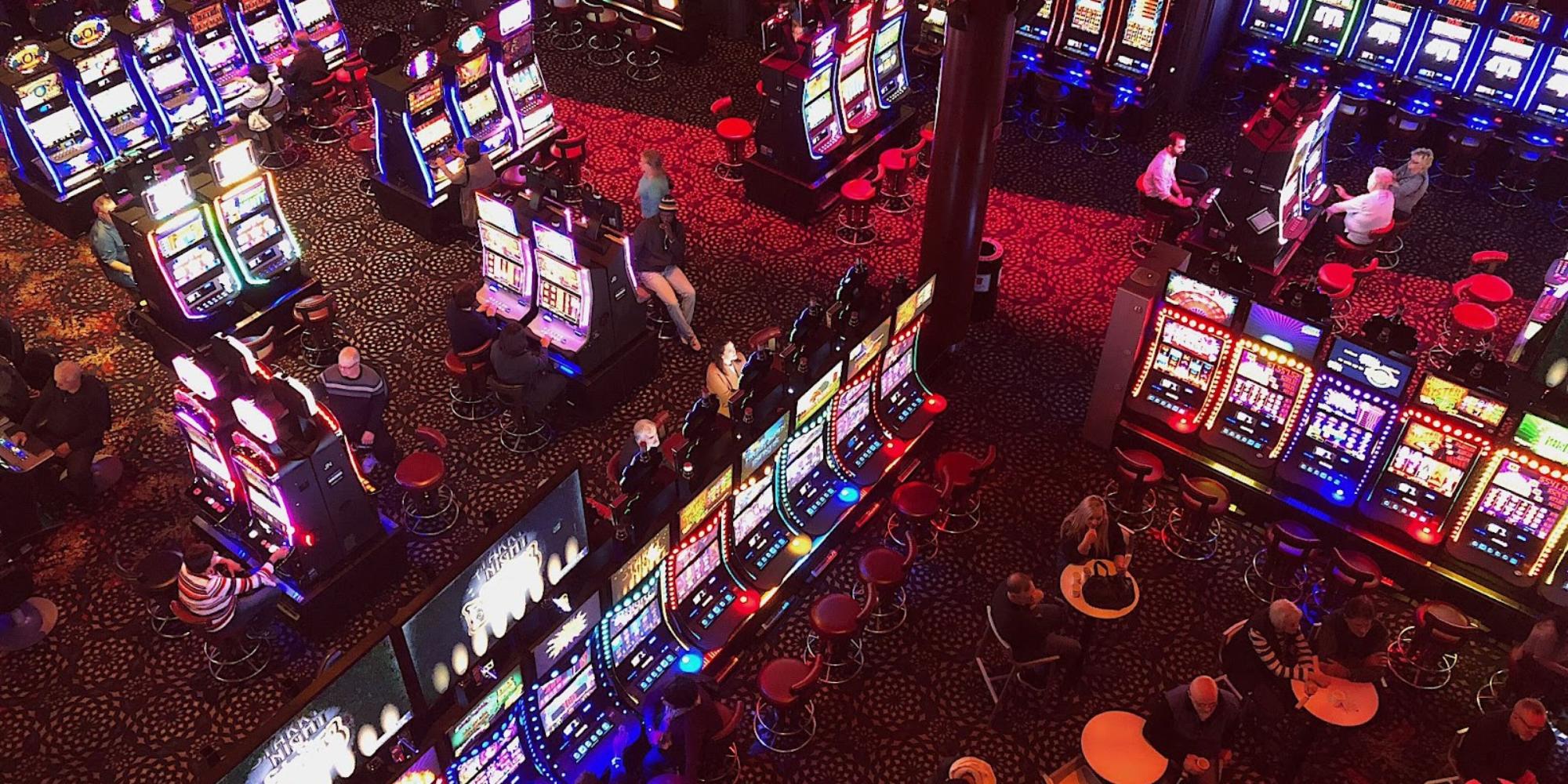 Casinos are one of those establishments that are always brimming with life. Regardless of the time of day, there are people coming and going, slot machines ringing, and drinks being poured. With all that hustle and bustle, it can be difficult to grab your guests' attention. This is where casino digital signage comes in.
If your casino doesn't have digital displays showcasing your offer or helping guests find their way, you're missing out. But don't take our word for it — read on to learn about the major benefits of casino digital signage, as well as the best ways to use it.
Benefits of Digital Signage in Casinos
Digital signage in casinos has the potential to boost your business, as well as make day-to-day operations simpler. Here's how:
Customer Engagement: Whether you decide to entertain guests with video content or showcase winners to promote certain games, keeping the visitors engaged means they will stick around longer and enjoy their time better.
Customer Experience: There's more to offering a great experience than just keeping your guests engaged. They will surely appreciate having clear signs showing where the different areas are located, what the active offers are, and so on.
Flow of Information: Whenever there is an important announcement, letting both your guests and your staff know will be much more straightforward with well-lit, strategically placed displays.
Internal Processes: Back-of-house digital signage can help your employees work better as a team, as they will have easy access to important information. It can also motivate them to perform better by displaying KPIs or short-term goals.
How to Use Casino Digital Signage
The most surefire way to reap the benefits of casino digital signage is to use it strategically and with a clear plan. Here are some ideas to get you started.
Wayfinding Casino Signage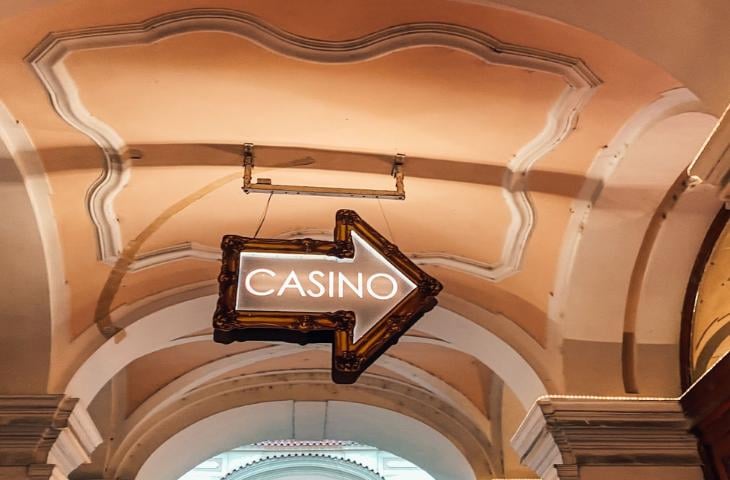 Casinos tend to be huge, busy places, and getting around can be somewhat challenging. Wayfinding signage can help with that. Use displays to let your guests know where certain areas are (for instance, the bar, restaurant, toilets, or emergency exits) or how to get to certain machines and games. Additionally, you can use elevator digital signage to let the guests know which floor the casino is located on.
Showcase Winners
Keep your guests playing by announcing jackpots or showcasing winners. This will add another level of motivation to stick around and keep trying out all the different games and machines. Additionally, it can drive more traffic to those tables where the winners are being announced.
Entertain Guests in Between Games
Your guests will inevitably take an occasional break from playing to grab a drink or unwind. Don't allow boredom to creep in during this time. Instead, keep them engaged with fun video content, trivia, or information on the interesting places to visit in the vicinity.
Bar & Restaurant Menu Boards
Speaking of taking a break to grab a drink, this is yet another area where digital displays can be of use. Create digital menu boards to make the ordering process easier for the guests, as well as for your staff.
Promote Deals, Memberships, and Events
Keep your guests in the loop about any ongoing deals. Let them know what all the benefits are of becoming your casino's loyalty program member. You can also announce upcoming events and tournaments to keep guests coming back.
And if your casino doesn't have a loyalty program, you should consider starting one. According to a study conducted at the University of San Francisco, for certain target groups, "loyalty programs are very effective and create apostles who actively recruit others". After all, word-of-mouth is still one of the best forms of advertising any business can get.
Advertise Relevant Services and Businesses
As with most other types of digital signage, advertising is always an option. Local relevant businesses such as hotels, restaurants, and tourist attractions will surely have an interest in advertising at a high-traffic area such as a casino.
Staff-Focused Casino Digital Signage
Lastly, BOH digital signage can improve employee communications, too. It will ensure your staff stays in the loop, gets all important announcements on time, and can keep track of their progress
Quality Casino Digital Signage Software for Your Business
Do you want to get all the benefits of using digital signs in your casino? Then you should also make sure to have a quality digital signage software solution. Try out Rise Vision's cloud-based software for free with our 14-day free trial or book a free demo to learn more.