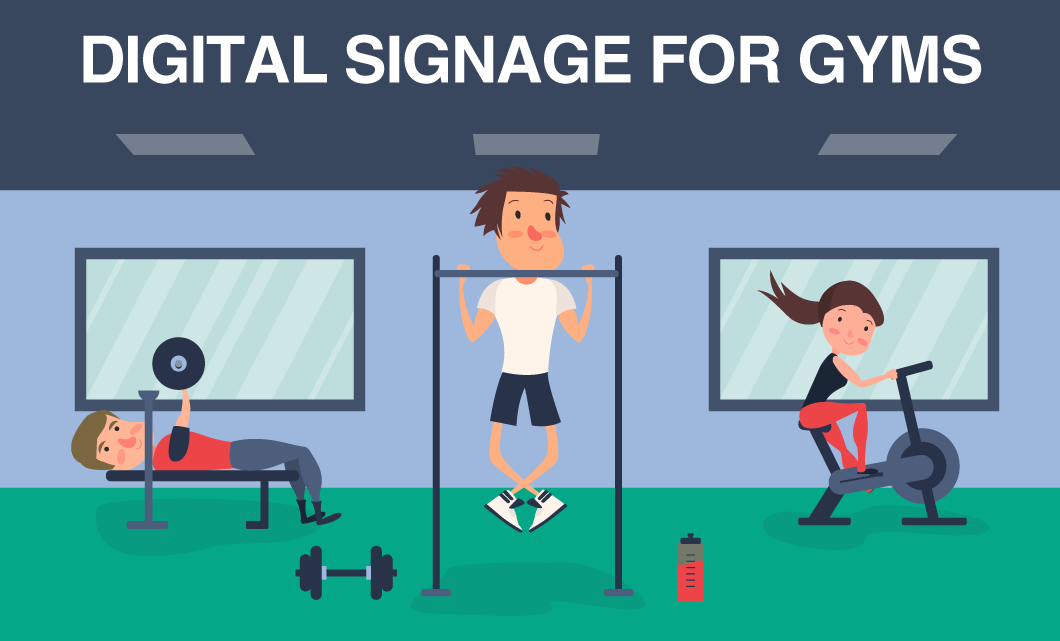 How a CrossFit gym was able to double their sales in 3 months and increase engagement by using digital signage.
Solution 1 CrossFit Gym
Founded in 2012, Solution 1 CrossFit has grown to become a wildly popular CrossFit gym in Shawnee, KS. The gym offers a group personal training session led by a CrossFit certified trainer and focuses on strength, conditioning, and a nutrition program that is unparalleled in its ability to help members gain strength, endurance, burn fat and transform their bodies.
However, by 2016, the gym was still relying heavily on using whiteboards and printed flyers as their main method of communication. Solution 1 had a loyal client base, but client engagement was low, and even regular members had no idea of events, promotions, and updates that were happening. With the competitive market, Solution 1 quickly realized that digital signage would be crucial to its future growth and success as a boutique fitness studio. Immediately after adding just one digital sign, the company was able to increase engagement and keep visitors informed on everything they needed to know with just one quick glance to the screen.
Finding the Right Digital Signage Software to Engage Their Audience
Gym owner JR was mainly looking for the best value for his money, and with all of the features of Rise Vision, the decision was easy. Since JR spends most of his time away from the gym, the main feature that made Rise Vision a clear winner was the ability to remotely update his content. He knew he needed to do something more effective than the static signs he was using so he evaluated a few options, got his questions answered, and made his final decision.
"Using digital signage is like having a full time salesperson that can market your products for you at all times. It raises awareness and brings up questions that result in sales." - JR Kutcha
Implementing Rise Vision
Before starting, JR thought digital signage was both expensive and difficult to use. Once he got started, however, he saw that all he really had to do was repurpose a display that he already owned and purchase a media player. After watching the Getting Started webinar and playing around for a while, he was soon able to create a nice template and develop content he could use in his gym. The best part of all of this was that he could update content in real time, so if he had a daily special, a monthly promotion or a change in operating hours, he could do it and the changes would immediately be reflected on the screen.
You might also like:Digital Signage in the Manufacturing Industry
Results and Long-Term Plans
Overall, the project has been a huge hit! The biggest surprise has definitely been all of the comments from clients who simply love it. A few members admitted they never even noticed the whiteboard in the first place, which just goes to show how ineffective of a communication tool it was.
The gym also makes a pretty big deal out of everyone's birthdays, so having the dates readily available and updated in real time makes people feel special and increases the sense of the community. They also use the sign to post weddings, classes, and upcoming events so that people come in and leave knowing exactly what's going on at the gym.
After seeing the positive effect of the digital display, JR began marketing supplements and within the first 3 months of being active, they were able to more than double their sales.
With the success of the current display, JR has plans to add promotions for more product offerings and to install another display whose sole purpose will be to market products and clothing. He expects product sales to add a significant amount of revenue in 2017, and can't wait to use digital signage to drive his promotional efforts!
Below are pictures of the display that's currently installed at Solution 1 CrossFit.