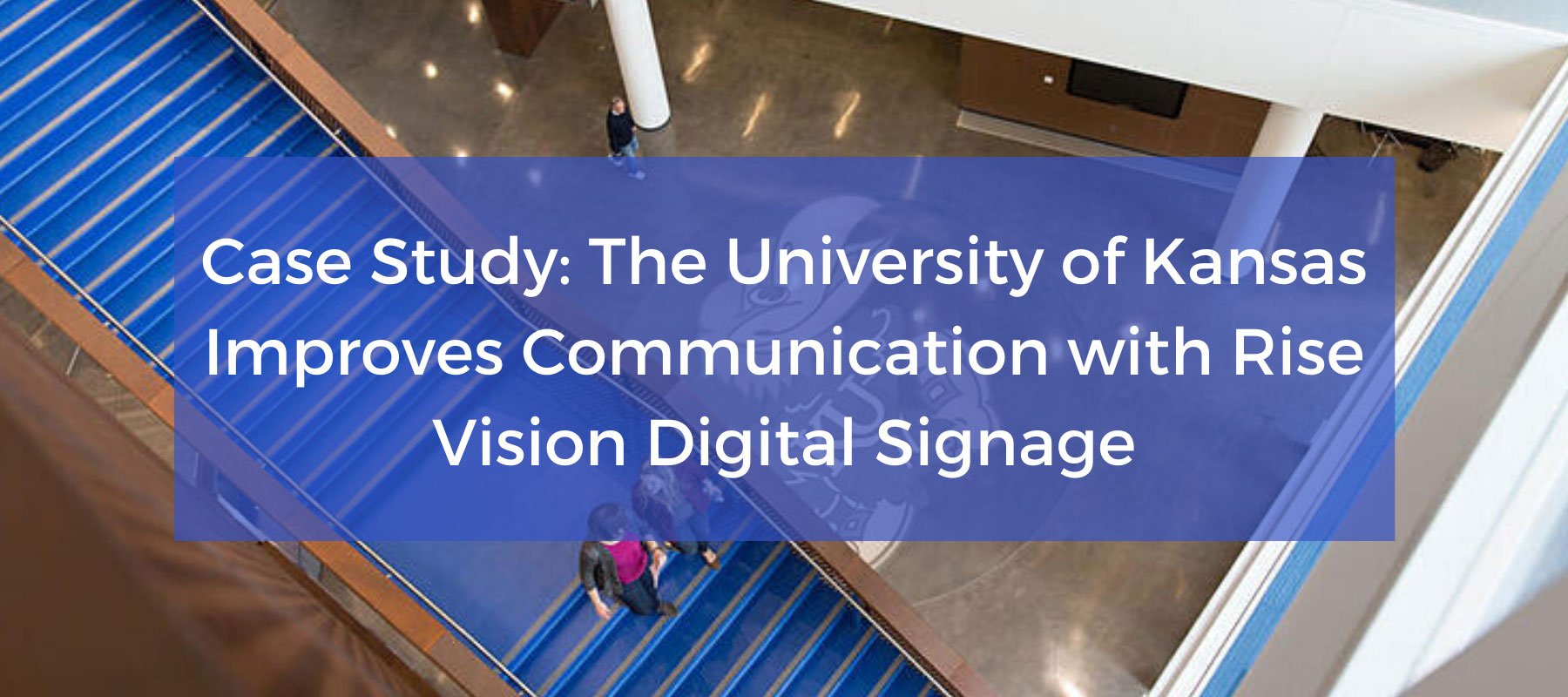 The Challenge
The University of Kansas' new business school needed a way to communicate with students and staff. They wanted to share events, announcements, wayfinding information, and more throughout the building. And, share financial data in the McCarthy Applied Portfolio Management Finance Lab to create a Wall Street like environment for students.
The Solution
30+ digital displays and a stock ticker. Located in major traffic points throughout the building, the displays and ticker show events, wayfinding, market data, and more. The digital signage installation compliments the atmosphere of the building. The four-storied glass walls and innovation spaces are part of the university's plan to create a collaborative space for learning.
Capitol Federal Hall has made it their goal to incorporate technology into their learning environment. The setup in the McCarthy Applied Portfolio Management Finance Lab simulates the experience of a real trading floor, which KU says "provides a sense of the real experience". Students are being given the opportunity to interact with real data, and even better, to learn from it.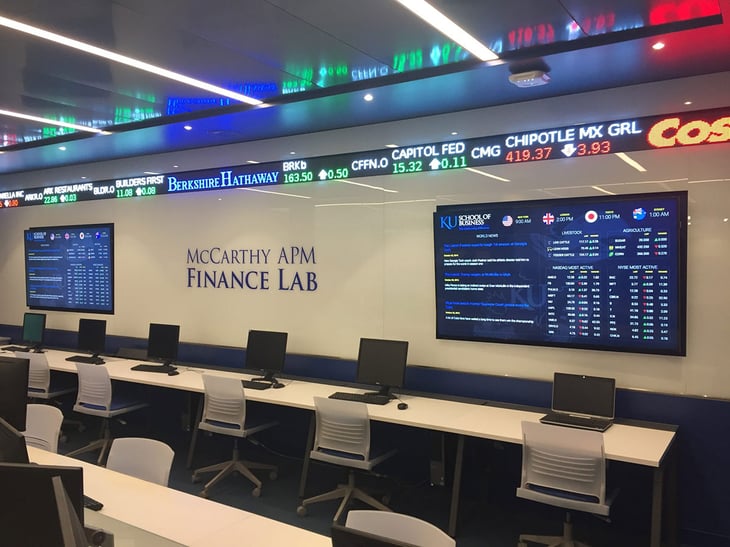 The digital signage throughout the rest of the building has helped improve communication as well as keep students and the school connected. In speaking with the School of Business communications director, Austin Falley, he felt:
"The signage is acting as touchpoints between students and faculty at large within the building. The former facility lacked communication between students and faculty, and the displays are intended to create a cohesive experience".
All of the content features the University of Kansas branding, logos, and styles. Rise Vision's easy to use software and content integrations makes it simple for end-users to update the signage quickly. And, by selecting Rise Vision, the University of Kansas' business school was able to achieve their communication goals and save hundreds on their digital signage costs.
What's Next
The University of Kansas's business school is planning on deploying shared schedules to communicate with students wherever they are. Shared schedules enables them to create more captivating content and reach students in classrooms, on their phones, and on the school website.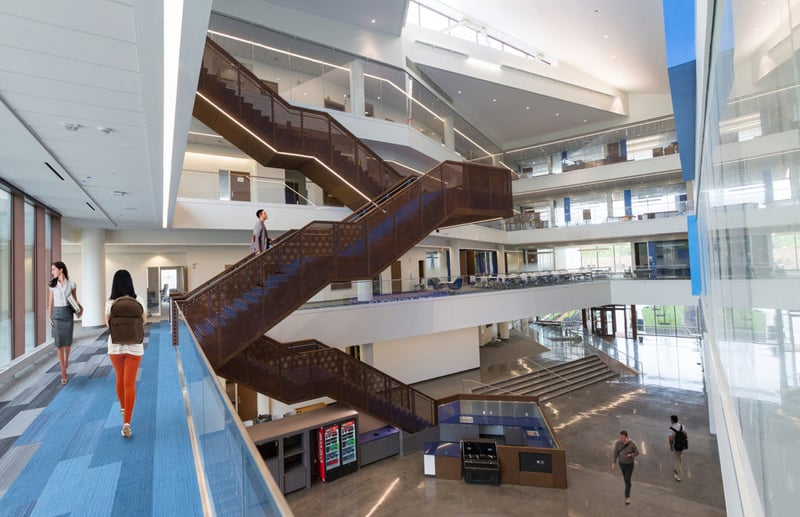 Austin spoke about KU's desire to position its students for success in their University careers and onward. He believes that having these displays will improve communication at the university.