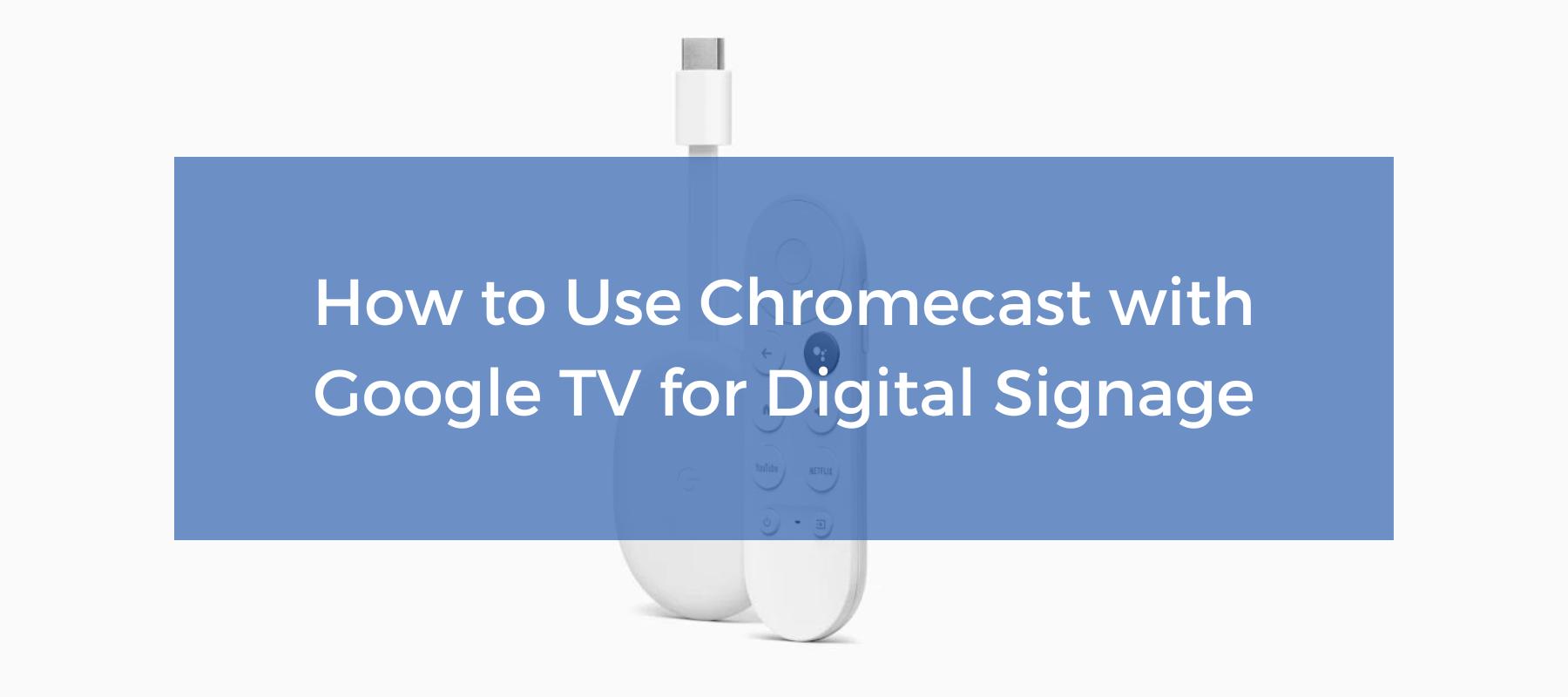 Google's Chromecast can be a smart, easy, and inexpensive way to get started with digital signage. If you've been relying on legacy IT to operate your nascent digital signage, Chromecast is a great opportunity to move on and start using a professional digital signage tool. Because they're relatively low-cost, Chromecasts can let you get started with the displays you already have. They're powerful enough to display HD video and graphics. Even if you've never used one before they're familiar because they're aimed at consumers and integrated with the Chrome ecosystem.
In this post, we'll look at the available range of Chromecasts, what they can do, and how much they cost. Then we'll explain how to set up your Chromecasts and how to make them work with your Rise Vision implementation.
***Important***
Rise Vision will only work on Chromcasts with Google TV.
There are Chromecasts available without Google TV, so you must make sure the Chromecast you purchase has Google TV functionality.
One easy way to determine whether or not a Chromecast has google TV is by color.
The Chromecasts without Google TV are grey in color and will not work with Rise Vision. The Chromecasts with Google TV are normally white, but may also come in different colors like blue or pink.
To view Chromecasts available with Google TV, click here.
What is Chromecast?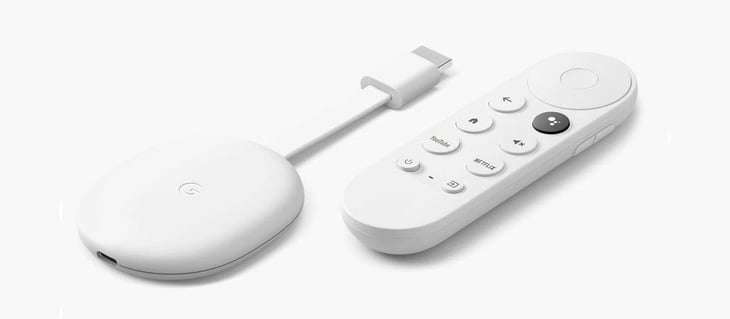 Chromecast, formally known as Chromecast with Google TV, is a device that you can plug into a TV's HDMI port, turning the TV into a digital streaming display. It's similar to the Amazon Fire Stick in functionality and price, though it does work slightly differently.
Once you have a Chromecast plugged into your display, you can display content from it using installed applications. Consumers have a wide range of streaming options including Netflix, YouTube, Hulu and more. You can cast directly from the Chrome browser, turning your display into a giant monitor. However, we recommend using the Rise Player for Android to display content from a Chromecast (see below for details).
What Are the Differences Between Chromecast Models?
There are currently three types of Chromecast available. All can play HD-quality video, be controlled by a standard TV remote, and rely on the Google Home app to stream content. Here's where they differ:
Chromecast 1 supports 2.4 GHz WiFi only. This model is now discontinued, though some units may still be available
Chromecast 2 supports 2.4 GHz and 5GHz WiFi
Chromecast 3 has the same specs as Chromecast 2 but begins streaming video slightly faster, and does not support 2.4GHz WiFi
Chromecast Ultra supports 2.4GHz and 5GHz WiFi, ethernet connectivity via its USB adapter, and 4K and HDR video
Do You Need a Chromecast if You Have a Smart TV?
Many consumers won't, because the streaming options they want are either preinstalled on their smart TV, or they can install them. However, if you're planning to use TV screens as digital signage displays, you might find that Chromecasts let you use 'dumb' TVs and still save money over buying a new smart TV.
How Much Should You Expect to Pay for a Chromecast?
Chromecast Ultra: expect to pay around $44.99
Chromecast 3: usually around $29.99
Chromecast 2: between $29.99 and $35.09
Chromecast 1 units are no longer available commercially, but if your organization still has some they will still work.
How to Set Up a Chromecast
You'll need a Chromecast and a Google account.
Start by plugging your Chromecast into its power supply.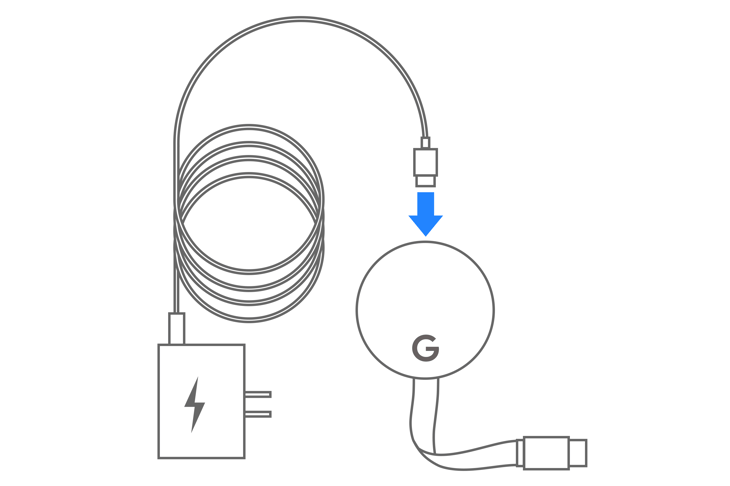 Then, plug it into your display.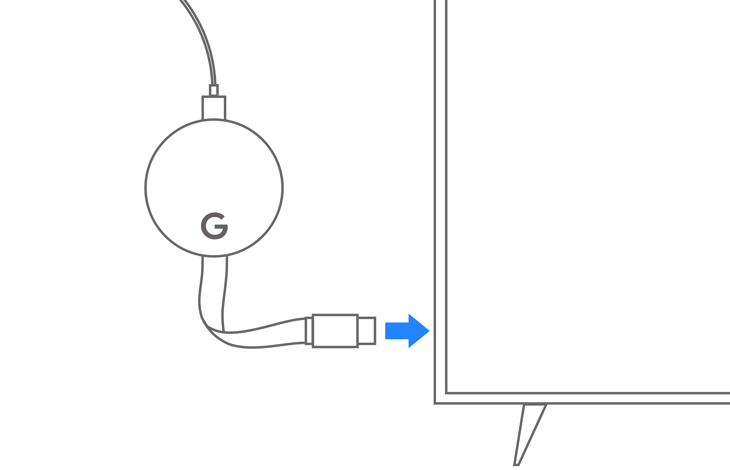 You should see the Chromecast welcome screen on your display. Make a note of the number it shows.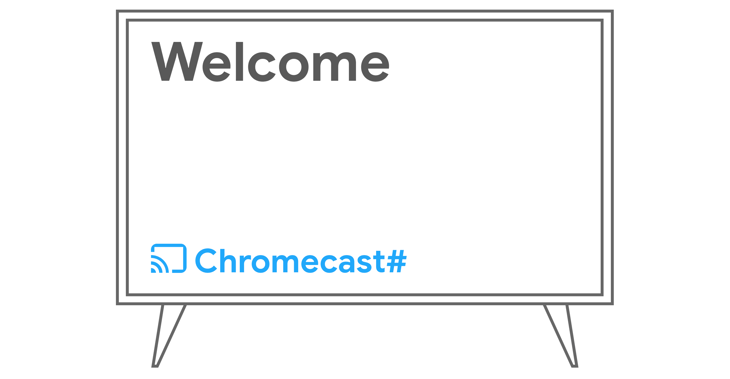 How Does Chromecast Work With Digital Signage?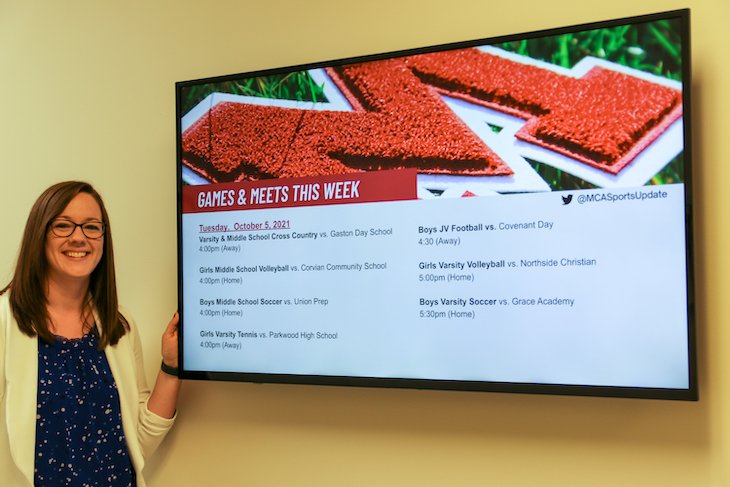 To display digital signage using Chromecast, you'll need a digital signage software solution that manages the content you'll display. (Consider looking for one with an affordable Unlimited License, so you can share content to as many displays as you want.)
Chromecast offers users the option to repurpose displays they already have, reducing outlay on new hardware and improving efficiency. It's particularly useful for schools that want to deploy displays in classrooms because it allows them to reuse low-cost 'dumb' TV displays as both in-class teaching tools, and more passive digital signage, using the same minimal technology 'stack.'
Set Up your Chromecast With Rise Vision
Follow the instructions above to set up your Chromecast. Then, set up and install Rise Vision and you're all set.
Set Up Your Rise Vision account
If you don't already have a Rise Vision account, pick a template from the Rise Vision template library and sign up for a free Rise Vision trial account. If you do already have a Rise Vision account, just sign in.
Install Rise Vision to Play Your Content From Your Chromecast
You can play your content directly from your Chromecast by installing Rise Vision for Android on your Chromecast. It's supported on Android and Android TV versions 7.1 to 11.
Go here to download and install Rise Vision from Google Play:
https://play.google.com/store/apps/details?id=com.risevision.androidplayer
Then, select the device you want to install to, and launch Rise Player on the device.
You'll need to activate your display by entering the display ID.
You're ready to start displaying your content.
Build Your Rise Vision Schedule
Start building out your Rise Vision schedule. Construct your first slideshow in minutes with Rise Vision's easy-to-use template editor, and brandable template library. Choose a time and display for your slideshow, and you're ready.
If you're using Rise Vision for passive signage when active display screens aren't in use, consider using a template that lets you display important information about upcoming events: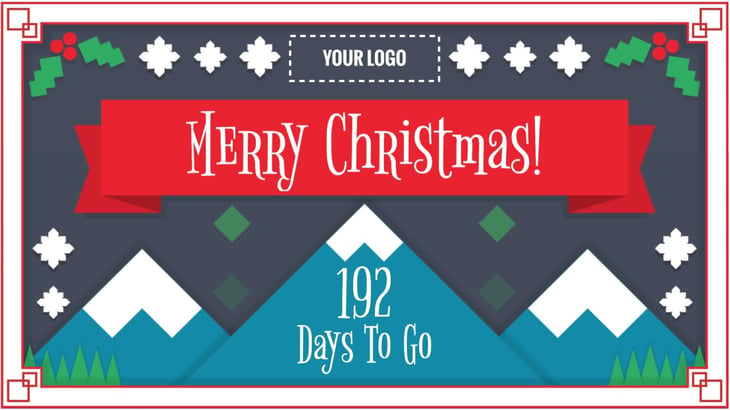 Get started with this Christmas countdown template now
Alternatively, consider templates that let you display local information like temperatures and weather conditions: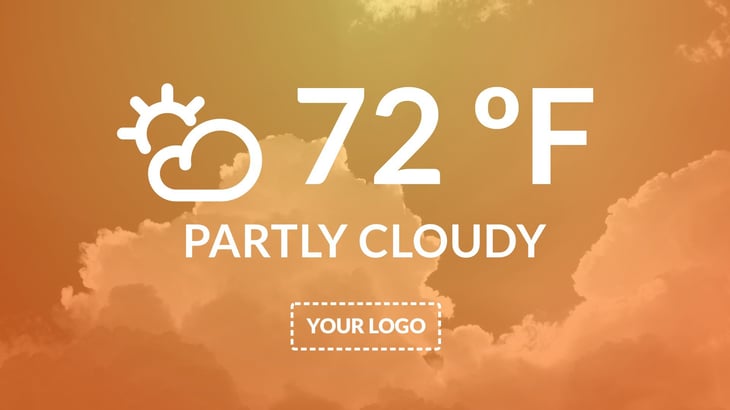 Get started with this digital signage current weather template here.
It's also worth considering using passive signage to display content that reinforces your school's cultural values: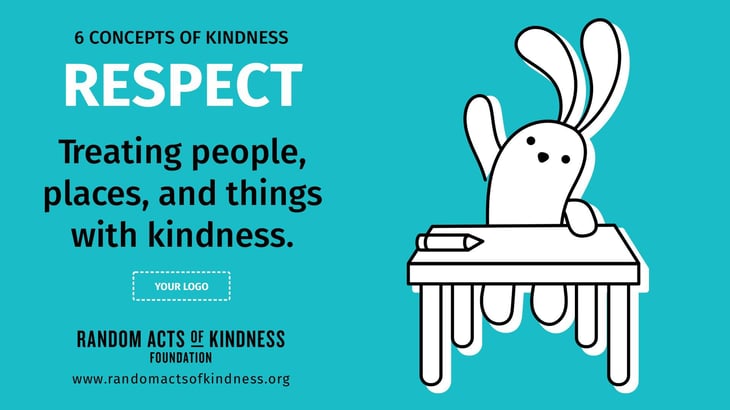 Start building your Random Acts of Kindness slideshow here
Conclusion
Chromecast is a lightweight, convenient and simple solution for digital signage. It lets you get started with minimal financial outlay, build your digital signage one display at a time, and see value from each incremental stage of adoption. However, if you want to jump right in to a more holistic solution, Chromecast may actually hold you back because it's relatively difficult to implement at scale.