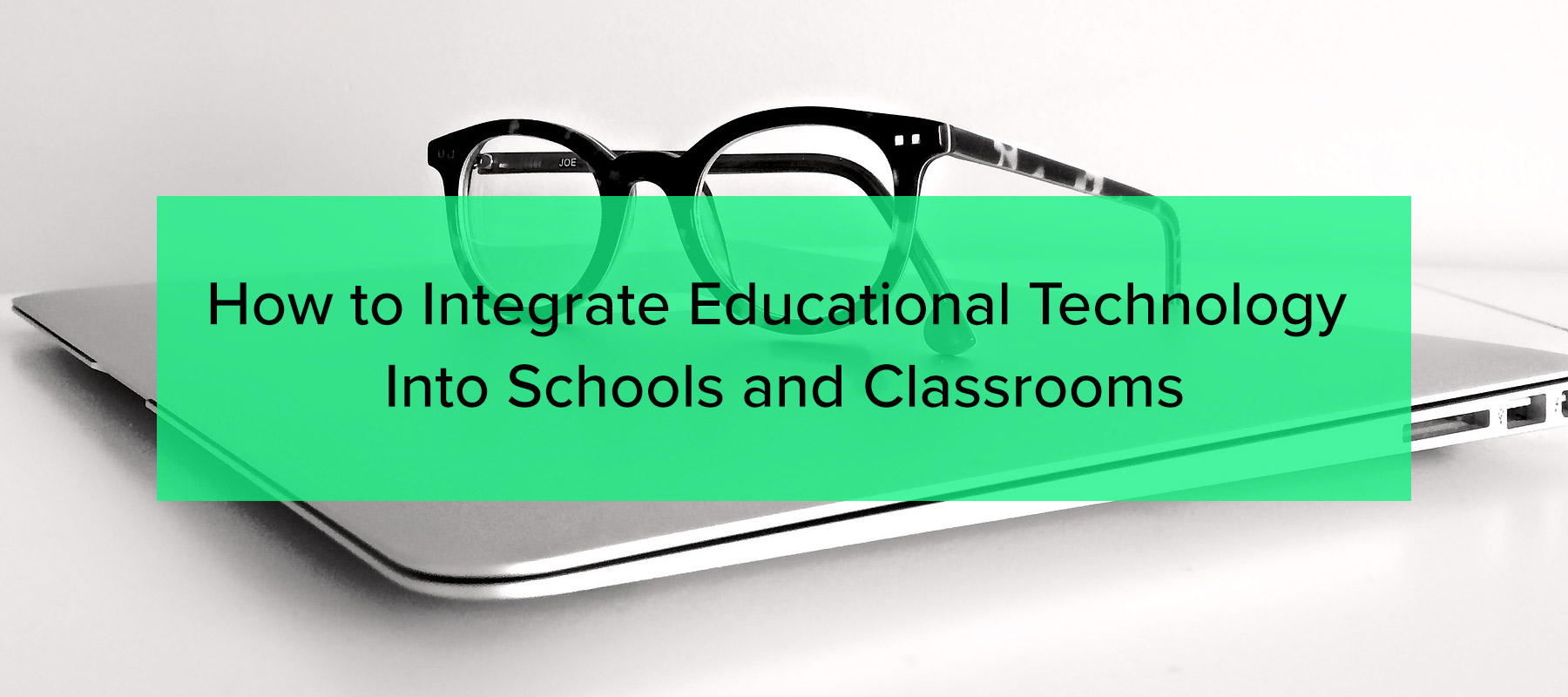 Technology is in the classroom already, whether we like it or not: students bring it, in the form of phones and laptops. We bring it in the same forms. And the power of educational technology to transformatively enhance teaching is becoming clearer. But how should it be done, and what are the advantages?
Why should technology be used in classrooms?
Educational technology can be used in classrooms both to do a better job of what we're already doing, and to achieve new goals. Here's an overview of the landscape.
More experiments, faster feedback
Quickly and easily create and distribute materials electronically
Get feedback from students in apps, through forms or in dashboards
Use templates to iterate experiments and accelerate improvements
Most pedagogic experiments are slow and complex, and the results are often inconclusive. (Phonics, anyone?) But in the classroom, it's now possible for teachers to experiment with multiple ways of delivering the same lesson elements and get feedback in real time, or at least much more rapidly. This can include quizzes, interactive tools and more. Feedback can be acquired from tools like Google Forms, in the apps you use, or in dashboards that bring together student behaviors so you can see how engaged they are and what progress they're making without asking them. Because creating digital resources is faster and simpler than generating equivalent physical resources, and costs per resource are near zero, it's possible to constantly adapt the approach for best results.
Improved participation
Interactivity improves class participation
Presentations including a range of learning styles and materials — imagery, videos, as well as text — improve engagement
Meet student expectations of rich content and interactive learning
The disconnect between IT in schools and IT in students' homes and lives has grown sharply since the beginning of the personal computer revolution. Technology is no longer a subject, but the lens through which other subjects are viewed. This change has been accompanied by a shift in the types of content available to students outside the school. A student with an interest in the history of the First World War can take narrated virtual battlefield tours, interactive quizzes, watch videos of famous historians, see dramatizations of famous events and read commentary and analysis from the time — all on their iPad. To hold their attention, we have to be able to compete; only through inviting technology into the classroom can we hope to deliver lessons that are sufficiently content-rich, interactive and interesting. When we do, students respond.
Automation!
Automate repetitive tasks
Use templates to accelerate creation of teaching materials including handouts and homework sheets
Use digital boards to show engaging content
Track results through dashboards or apps
Creating classroom tools like handouts is not just time-consuming: it's unnecessarily time-consuming. Even writing stuff on the whiteboard soaks up teacher time that could be better spent on the higher-value task of actually teaching students. In lower grades, where teachers might have four or five different subjects with the same class, and in higher grades where the same teacher might teach classes at several different ability levels in the same subject on the same day, creating signage by hand consumes too much valuable time. And instead of creating resources that don't enthuse students and are tough to track, must be manually transported, and marked by hand, wouldn't it be better to automate signage and automate resource creation and distribution? The technology to do this exists and is being used in classrooms right now.
Up-to-date information
School events and reports update automatically
Teaching content can be sourced widely, compatible with contemporary technology
Instantly and automatically access the most up-to-date source material, rather than relying on outdated textbooks, videos or DVDs.
Is the information students are offered up-to-date? When school signage has to be physically put up and taken down, out-of-date announcements can linger. And when the educational technology itself is out of date, sometimes the content available for it is similarly outmoded. Just imagine wheeling the old video machine from high school into a modern classroom. And then imagine how well -- or how badly -- the information on those tapes would match up with the world that modern students are living in. We don't want Valentine's announcements still on the wall at Thanksgiving, and we don't want to be teaching kids from content that dates to when we were kids either. Educational technology can help free teaching and other school staff to remain constantly up-to-date.
Tech for life
The world is increasingly digitized. Knowing your way around technology is a life skill, and students need to be exposed to multiple ways to approach technology: as a toolkit, a news source, a means of expression, and more. 'A 21st century view of learner success requires students to not only be thoughtful consumers of digital content, but effective and collaborative creators of digital media, demonstrating competencies and communicating ideas through dynamic storytelling, data visualization and content curation,' says David Goodrum, Director of Academic Technology and Information Services at Oregon State University. Classroom technology can allow teachers to switch rapidly between sources to illustrate the modern importance of history skills like source attribution and analysis, or let students collaboratively create or interact with presentations.
The downsides of tech in the classroom
Technology can easily become a distraction. This has been true ever since teachers wheeled TVs on trolleys into the classroom to show video: utilizing technologies that students are familiar with using for entertainment purposes can encourage a less academic way of interacting with the materials. And the change from the usual classroom rhythms can encourage worse behavior among some students. Computers with internet access offer virtually unlimited opportunities for distraction, and students are often able to circumvent systems designed to manage their computer and internet use. Additionally, any technology that presents an interesting spectacle can distract students' attention in class. Technology remains a net gain for educational outcomes, but implementing it isn't risk-free. In a survey in 2017, 71% of teachers felt that personal devices were making it more difficult for students to pay attention — a 32% increase from the previous year.
How many teachers use technology in the classroom?
Most teaching and learning now involves technology to some extent. About 63% of K-12 teachers use technology in the classroom daily, and usage is rising rapidly: it's up 55% from 2016. Now, 80% of teachers say they have access to the tech tools they want in their classrooms, saying that just over half the tools they use have become technology-based. There is still a significant distance to go, with many teachers feeling the costs outweigh the benefits and 25% of those surveyed saying they felt intimidated by students' knowledge of technology. The uptake of technology amongst educators isn't limited to classroom installations or applications. Teachers increasingly turn to social media to easily collaborate with colleagues, and as early edtech adopter and social studies professional Glenn Weibe says, for some teachers, 'Twitter chats are your best friend… even if you choose not to use Twitter as a teaching tool,' suggesting that teachers 'sit back and think about the possibilities of using Twitter as personal professional learning tool.' However, the vast majority of edtech use is directly in the classroom.
What technology is used in classrooms?
The main forms of technology used in classrooms are digital signage solutions, initially smartboards but increasingly more sophisticated solutions, as well as student portals, laptops and tablets, and learning software and apps.
Learning software and apps
Learning software includes tools designed to make common classroom tasks easier, or even to take over some of the heavy lifting of actual teaching and learning. Here are four of the big hitters you may have heard of:
DuoLingo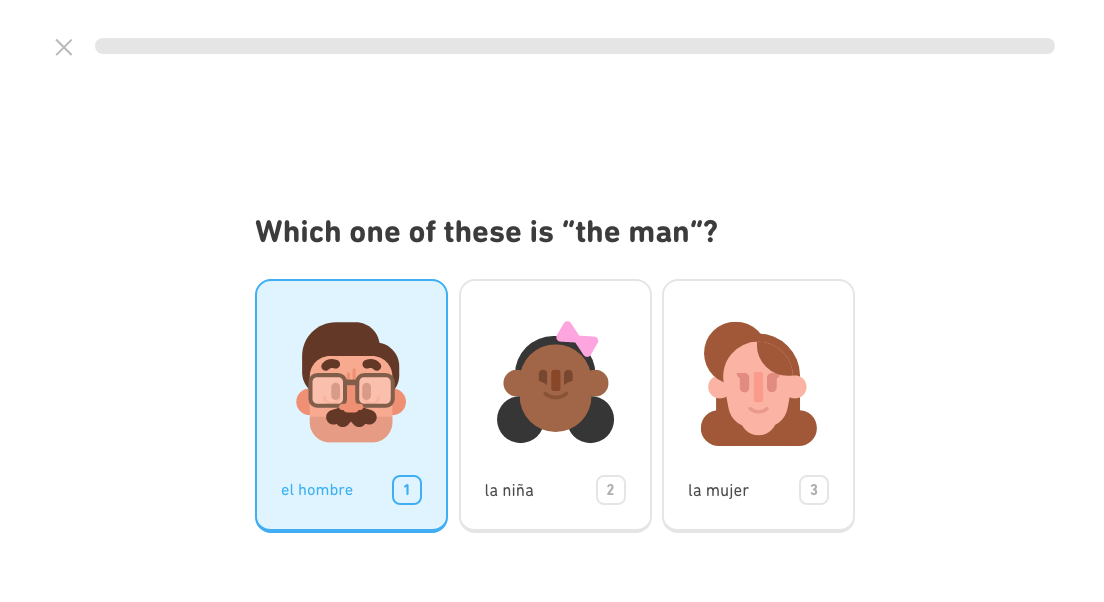 Built to help people learn languages in a conversational way, with frequent quizzes and internal gamification, DuoLingo has over 25 million active consumer-level users. The school version of the app allows teachers to track students' progress and create blended learning programs around the app.
Photomath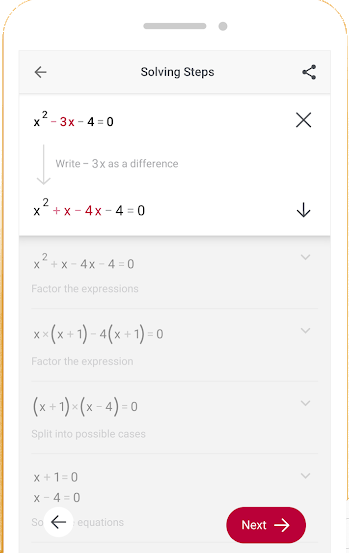 Photomath lets you take a photo of a math problem and receive an automatically-generated solution, which shows step-by-step working-out and offers students multiple ways to solve the same problem. A million teachers worldwide use the app, and it blends well with a range of classroom teaching styles.
Quizlet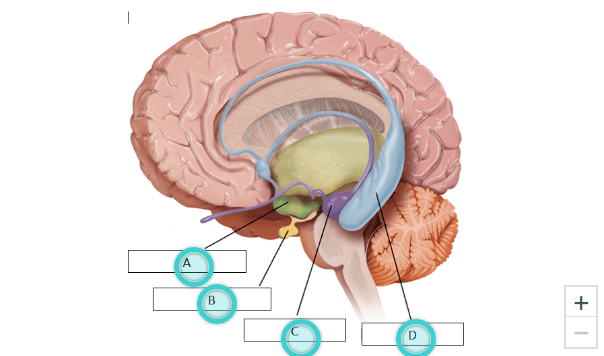 Quizlet lets you create and use digital flashcards. Once they're created Quizlet builds games and quizzes around them to help you test yourself and learn. It's available for iOS and Android.
EasyBIB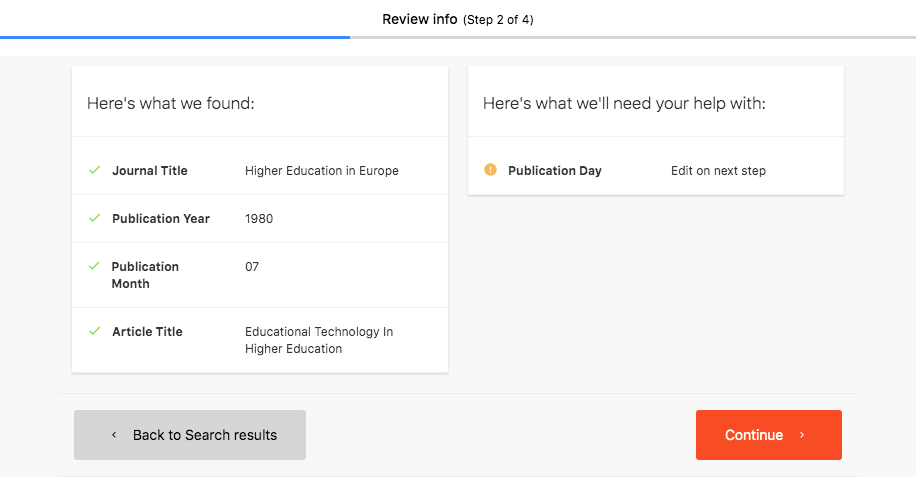 EasyBIB generates citations from their source material. Of course it's better to learn to use a referencing system properly, but when students get stuck, EasyBIB can rescue them.
Laptops and tablets
Sometimes schools allow an educational equivalent of BYOD (Bring Your Own Device), but mostly they're chary of letting students' devices loose on their networks. Instead schools offer the use of tablets or school laptops, often Chromebooks. The low-cost laptops are becoming increasingly common in classrooms, with their easy integration into Google's burgeoning educational ecosystem (a big selling point).
Student Portals
At schools and colleges, student portals provide a single point of entry for the institution's online study tools, resources and administration. Many institutions will build a system that lets the student portal grant access to library, student email, and bursary and financial accounts and information as well.
Digital signage
Digital signage is one of the most consistent success stories in educational tech. Across educational levels, it consistently delivers.
Digital signage for higher education
The material displayed on higher-education digital signage can be complex, change radically across multiple locations (the humanities and physics departments will want to see different things) and involve multiple stakeholders. It's vital to get input and feedback from those stakeholders, including both faculty and students as well as technical support staff; it's equally vital to have a centralized dashboard from which this content can be controlled.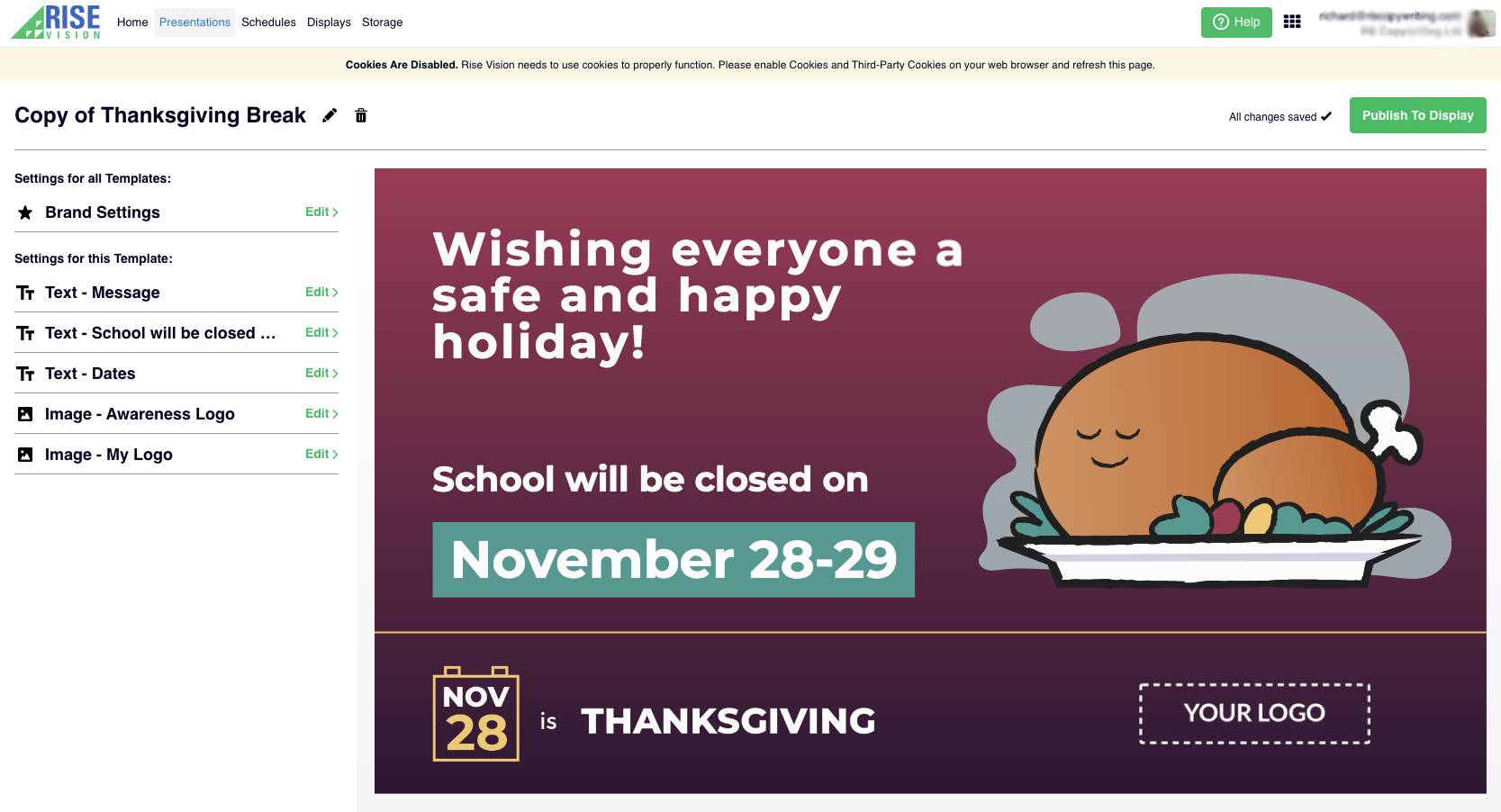 Rise Vision's dashboard lets users control everything about their content: they can configure graphics, videos and text, set multiple different timings across the network for different pieces of content. Interactive content, live streams, and hosted video can all be inserted, and the browser-based interface mimics slideshow creation tools like Slides and PowerPoint so it's already familiar. In large colleges, a 'sub-company' approach may be preferable to a single dashboard. Sub-companies are just catch-all categories that any entity — a department, a school or a campus — might fit into. If you consider how many larger colleges are multicampus and even international, it makes more sense to structure your digital signage backend so the Midwest and the Japanese campus each has control over their own content, than to have content for both managed centrally. Time zones, cultural issues, and course structures and contents could all be different enough to make that a really bad idea.
Digital signage in K-12 schools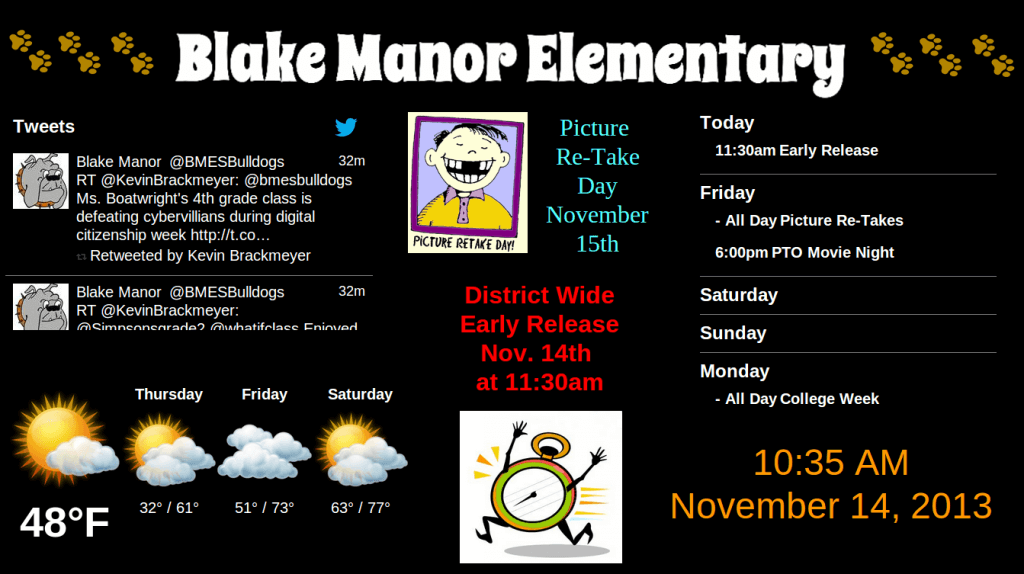 The needs of elementary school students are different from those of college students. And the structures of the organizations they serve are different too, so it makes sense that the backend should be different. Digital signage for K-12 students has to manage big differences in age appropriateness while holding the attention of lifelong digital natives who can't remember before YouTube, let alone before the internet.
Again, a dashboard helps. In a client call, digital signage company Visix quizzed some sixth- to eighth-graders on what they wanted from digital signage in their schools. In response, they said that they liked seeing information on upcoming events, holidays, scores and standings for sports, and reminders about deadlines and things they'd need to remind their parents of. But they also asked to see some inspirational quotes that might help them manage their day, as well as reminders to listen to others and be kind. We agree: students in K-12 schools need rich, informative signage. That's one reason we provide an ever-growing range of template signage for events as disparate as Halloween and graduation day, aimed at students across the K-12 age range.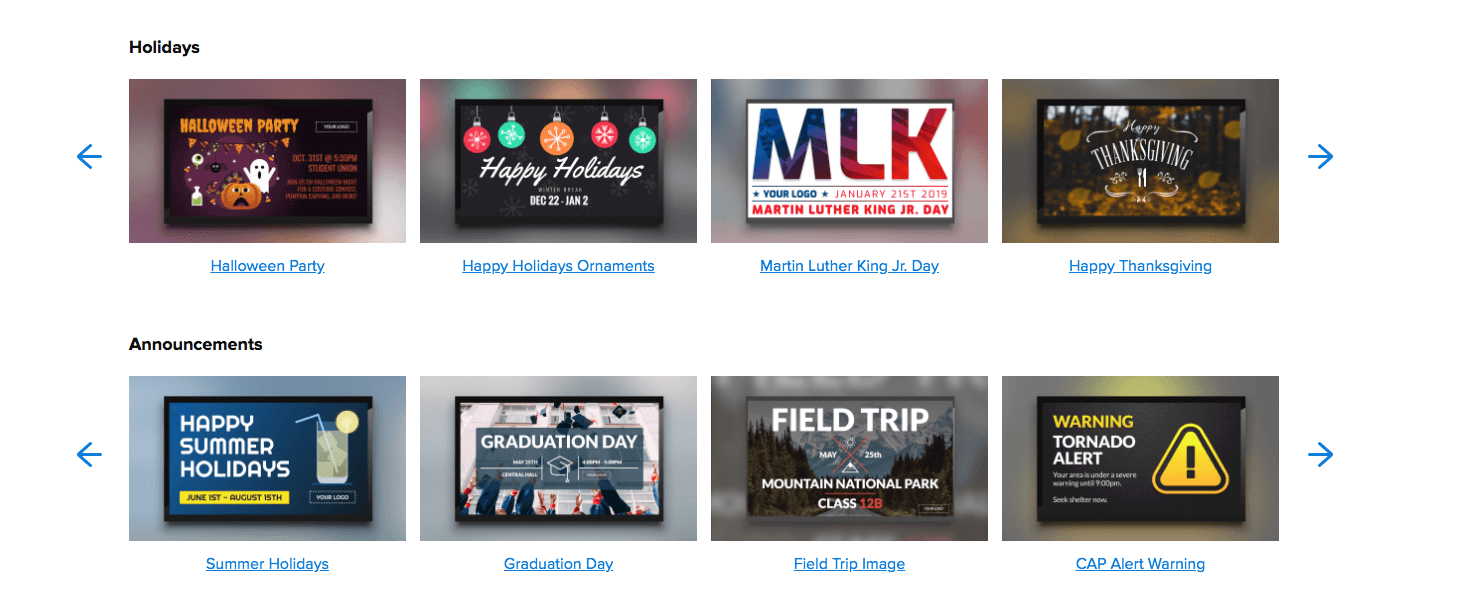 Our client, Kent School District, took an unusual approach to digital signage, using both kiosks and wall-mounted displays in their hallways. Their touch-interactive kiosks use two screens, one for advertising (which is their main source of funding for their digital signage project) and one interactive screen displaying news, internship opportunities, student grades and attendance, interactive maps of the building to help students and visitors orient themselves and check-in and check-out procedures, as well as registration services for new students. Many of these functions are typically hidden behind sign-in-only student portals, making them less easy and intuitive to discover and requiring a device of your own to access. Kent has made them accessible to students and visitors easily and instantly: the power of well-implemented digital signage.
Conclusion
Educational technology in the classroom works best when it's integrated at the level of goals: considering what you want to achieve, then deciding how you can use tech to take some of the work out of it. That might mean using slideshow tools to reduce reliance on printed handouts, or creating a school-wide interactive signage solution like Kent did. As well as building technology into existing tactical goals, it's good to zoom out a little and see that technology sometimes has synergistic effects that allow you to accomplish entirely new goals.