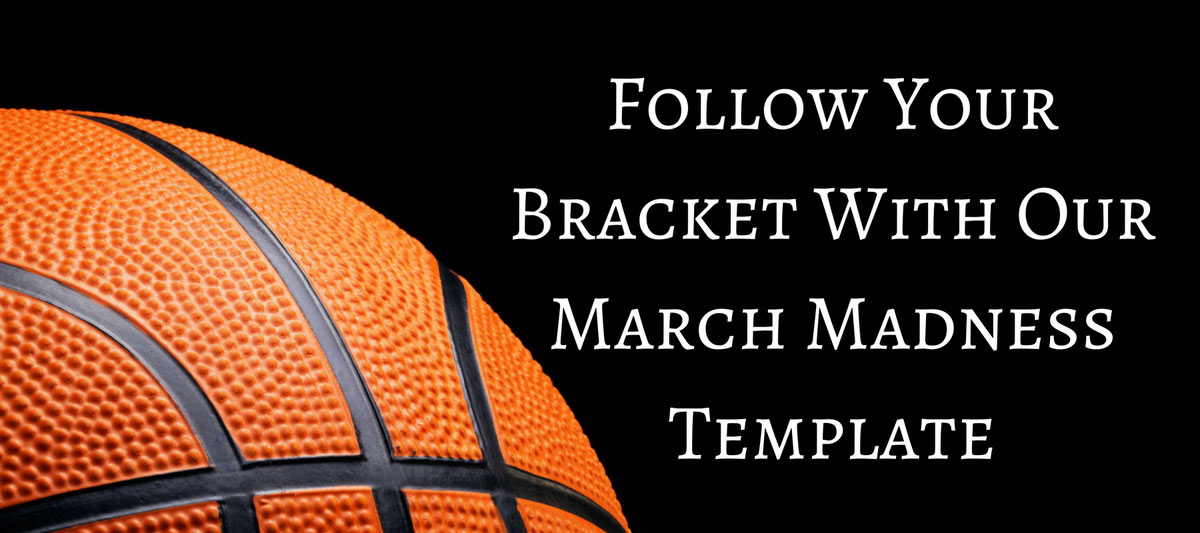 March Madness is upon us! March Madness (which runs from March 19 to April 8) is the biggest college basketball tournament in the United States; over 40 million Americans will sit down and fill out brackets to predict who will win the NCAA Tournament; most of these people fill out two different brackets, which means each year about 70 million brackets are filled out!
Our Creative Team is always looking for ways to help you bring engaging and timely content to your digital signage; so, of course, they made sure and designed a bracket template for March Madness. The madness doesn't official begin until March 13, but you can get head start by getting your signage scheduled and ready to go as soon as the tournament begins.
The templates capture the thrill of the games by showing a bracket of all of the current teams in the running for the top title. Once a day, the template will be automatically update with up-to-date standings. There's nothing more for you to do once you have the template scheduled!
Exciting and timely content that will turn heads! Zero additional work for you! You'd be mad not to do it! Take a look at the template below, and show your viewers what they want to see with our March Madness Template.
Add and schedule the Template on your display by clicking on the button under the Template. It's that easy!
NCAA Bracket Template for Digital Signage
Need a portrait display? Use the Template below.
You can also promote the Women's tournament with the Template below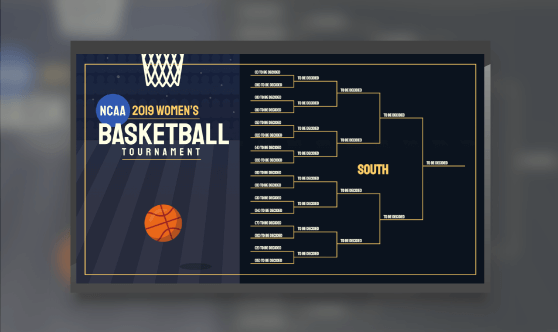 Our Creative Team has built a library of pre-made templates for you to update your content faster and easier. Here's examples of some of our most popular templates:
If these digital signage templates aren't for you, or if you have ideas for other templates, we'd love to hear about them. We update our template library regularly using input from our users. Drop us a line here.