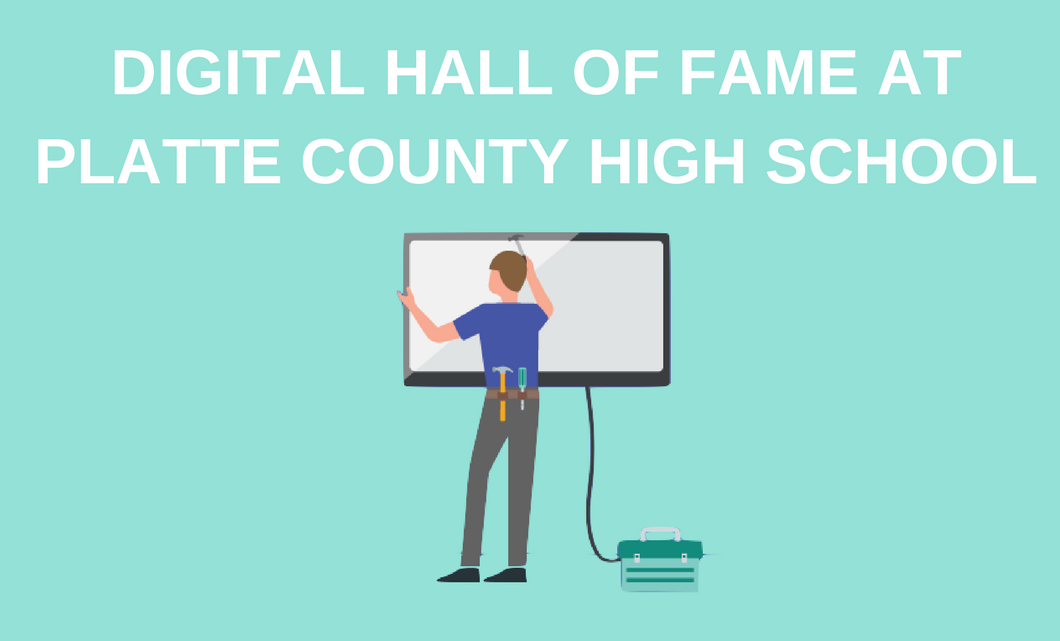 The Problem
Platte County High School used to use static displays mounted on the wall to recognize their All-State players, records and trophies. Although it was a good idea at first, they had reached the point where they couldn't fit any more trophies and no one was stopping to look.
This lead Phil Dorman, the Athletic Director at Platte County High School, to start searching for a better solution. After a little research, he found Rise Vision, who is experienced with designing and building digital Hall of Fames for Universities and High Schools across the country.
The Process
After a product demo and some phone calls, Platte County High School decided to move forward with the project. So Rise got to work, this project used our Creative, Training, Project Management, and Installation Services.
While our Project Manager and Installation team prepped the hardware, our Creative Services team started working on the content. Our Creative process started with an initial conversation to determine exactly what Platte County High School wanted to show. This is the list we came up with:
Senior Class Photos
All-State Players
Sport Records
Academic Awards
Pirate Activities - School Activities
Pirate History - School History
Hall of Fame
As soon as we'd worked out what content to focus on Phil started getting the content together and we began the wireframes. Wireframes are a simple black & white storyboard that show at a high level what the solution will look like.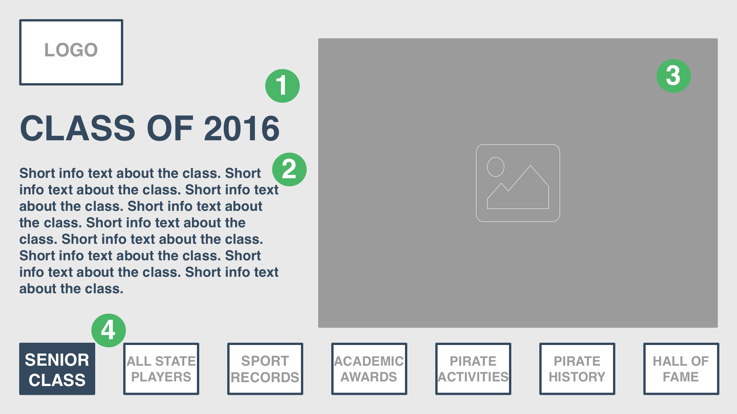 Initial Senior Class Design
For large interactive projects like Hall of Fames and donor walls it will often take a few rounds of wireframes and mockups to get the perfect final result. Sometimes you get it just right, other times it takes a few tries.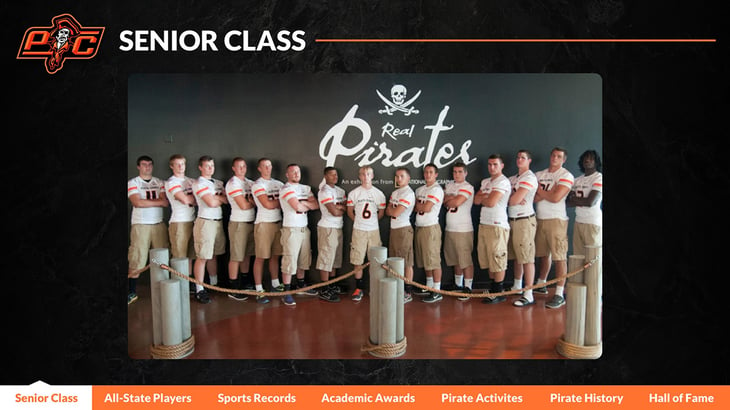 Second Senior Class Design
The Senior Class design above was our second attempt at this page. We then realized the ability to browse the photos and then view them full screen would be a better experience, which led us to our final design: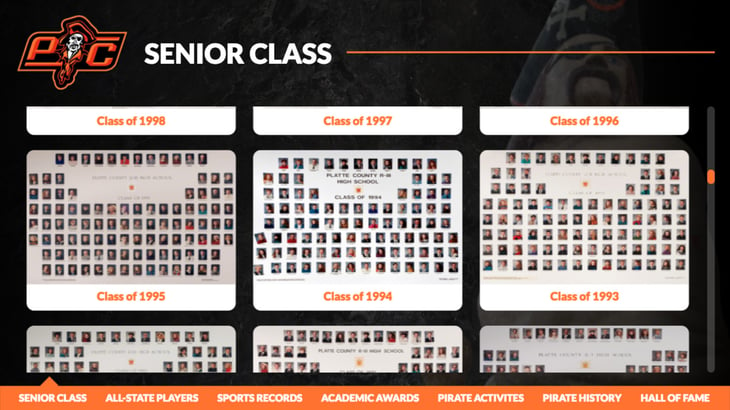 Final Senior Class Design
After we'd completed all of the mockups for the display, which you can view at the bottom of this case study, we began building the Presentation. The content is built using the latest web standards to ensure it lasts and is easy to update, remove or add pages. It took just under a week for a team of two to complete building the design, testing it, and entering all of the content.
"The customer service that Rise Vision provided was awesome. They were very thorough with the training and answered every question we had."

- Phil Dortman, Athletic Director, Platte County High School

As soon as we finished testing and making the final tweaks, Phil was introduced to our Training Team. Our Trainers walked Phil through all of the different pieces of Rise Vision as well as how to manage his own content.
The Results
Students, visitors and staff now stop to view records, All-State players, activities going on in the school and more. Platte County High School gets many compliments on their display and a few other schools have liked it so much they've reached out to see how they can get one.
Apart from all the compliments and increased use, Phil, the coaches, and staff can now easily update all of the information, add photos, stories and more. There's no limits on how many records they can show. And they're now considering adding a new display in a different location.
" We love our interactive display, it allows us to showcase and highlight our alumni and history of Platte County Athletics."

- Phil Dortman, Athletic Director, Platte County High School

The Photos
Below are some more photos of the content we built for Platte.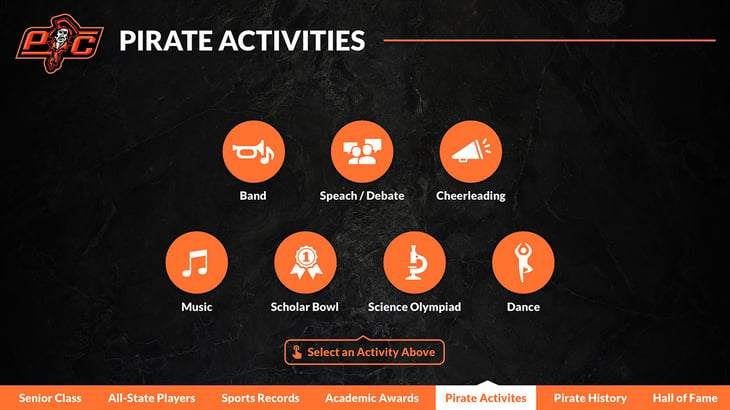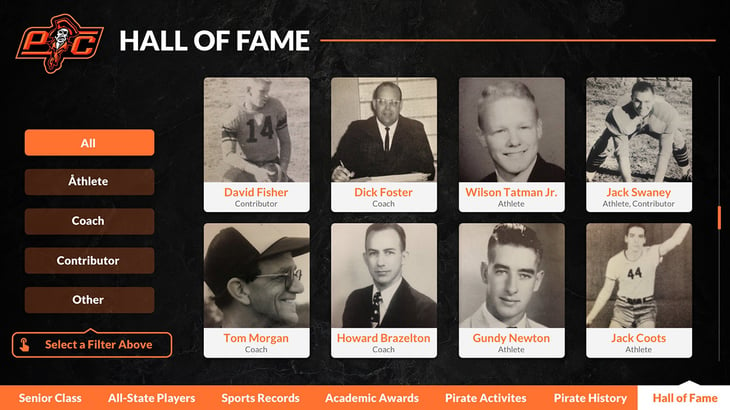 Looking to see how more schools use digital signage?
---
Interested in a Hall of Fame for Your Organization?Contact Us