Can you imagine a world where kindness is the norm? That's the world that Rise Vision hopes to help contribute to. In 2023, Rise Vision conducted a survey to discover how schools are promoting kindness in their schools and school districts. Now, we are sharing those results to make it even easier to spread kindness.

Check out this list of 20 ways to promote kindness in schools.
Why is it Important to Promote Kindness in Schools?
Acts of kindness have a profound impact on not only our mental health but on our physical health as well. So in instances where young bodies (and minds) are being developed - like in a school - promoting and spreading kindness becomes a crucial part of the experience.

Not only are children and young people learning to succeed academically while they're at school, but they are also learning how to coexist within a community and then thrive in the real world. And that starts with a foundation of being kind.

To summarize, acts of kindness can make the world a happier place for everyone… and the perfect place to promote kindness is in schools.

Here are 3 reasons why you should strive to promote kindness in your school.
1. Kindness Makes us Happier
When we do something kind for someone else, we feel good. There are two reasons for this:
On a spiritual level, we are doing what we know is the right thing to do.

On a biochemical level, our brain produces feel-good chemicals called endogenous opioids.
Performing kind acts results in naturally elevated levels of dopamine causing a natural high which is often referred to as "Helper's High".
2. Kindness Improves Relationships
Simply put: we like people who are nice to us. Kindness reduces the emotional distance between people and makes us feel more "bonded".

This isn't just a societal thing - we are wired for kindness genetically. In our history, our ancestors had to cooperate with each other in order to survive. The stronger the emotional bonds within a group, the greater the chance of survival resulting in "kindness genes" being etched into the human genome.
3. Kindness is Contagious
Just like a pebble creates a way when it's dropped in a pond, so does kindness. When we're kind, it creates a ripple effect that spreads to our friends' friends' friends - that's 3-degrees of separation!

This ripple effect isn't limited to just those doing the kind act or receiving an act of kindness. Even just witnessing someone else being kind to another person can improve the observer's mood and inspire them to "pay it forward".

In studies, Jamil Zaki, Assistant Professor of Psychology at Stanford University for Scientific American, found that "people imitate not only the particulars of positive actions, but also the spirit underlying them." Implying that "kindness itself is contagious, and that it can cascade across people, taking on new forms along the way."


20 Ways to Promote Kindness in Schools
With a better understanding of why it's important, let's now look at some actionable ways to promote kindness in schools.

Rise Vision conducted a kindness survey asking customers about how they promote kindness in their school. These ideas are compiled from those responses.

Using digital signage is a powerful way to help schools communicate with their staff, students, and parents, and create a positive school culture. Here are some actionable tips for spreading kindness in your school using the power of technology or without.
Use the Random Acts of Kindness Templates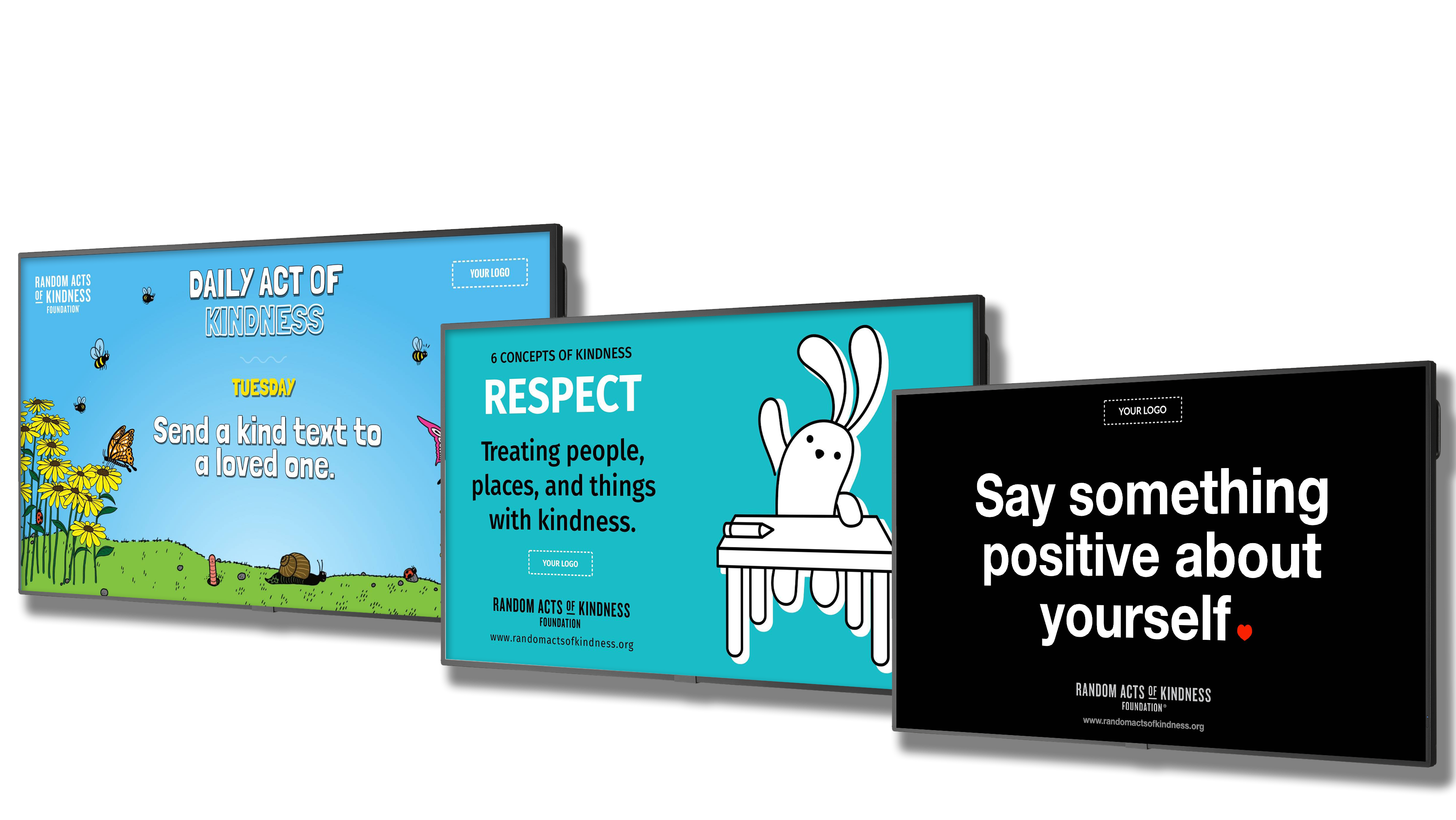 Rise Vision created digital templates in collaboration with The Random Acts of Kindness Foundation. These templates are the perfect way to sprinkle kindness into your classroom without overthinking what you're posting. Plus, there are a variety of template options, including auto-updating templates, so you never have to worry about the content not being fresh.
Add Customized Google Slides or PowerPoint Presentations
When you know precisely what you want to say, spread your positive message through customized Google Slides or PowerPoint Presentations. With your own messaging, you can share an endless stream of positivity and kindness. Or have students create their own designs or messages to share with the school body.
Promote Events & Programs
Another way to spread kindness in your school is by promoting kindness events and programs. This will look different for all schools and grade levels, but some examples include:
Kindness club meetings

Assemblies about positivity and being a good community member

Random Act of Kindness Day

Random Acts of Kindness week

World Kindness Day
Posts About Anti-Bullying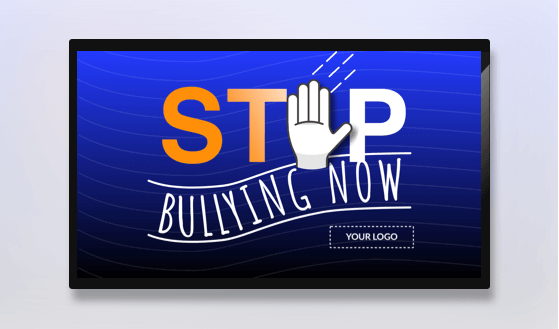 There is no place for bullying in a kind world. Getting rid of bullying for good starts with being kind. So in an effort to spread positivity and squash bullying, use your digital signage displays to post information and campaigns about anti-bullying.
Content in Support of Mental Health Awareness
Being kind means being kind to yourself too. As a way to help encourage students and staff to be kind to themselves (and others), use digital signage displays in schools to share resources that support mental health. Some examples of ways you can support mental health awareness include:
Reminders to be gentle with yourself

Resources for students who may need support or someone to talk to

Motivational messaging
Being transparent about the resources available in your school can make it easier for students to approach the right person when they need additional support.
Personalized Happy Birthday Messages
Rise Vision did a survey on kindness and one response that we saw from schools all over the country was their use of personalized birthday messages. In the eyes of these schools, positivity and kindness go hand in hand. And what is more positive than having the whole school celebrate your birthday?
"My positivity that I utilize and create each day on my signage board is […] a personalized Happy Birthday slide that is individualized to each student. The kids love to see whose birthday it is and what the slide looks like. Many of the students we have are underprivileged and something as special as seeing a personalized Happy Birthday, and then having over 200 students see it, and then having those students in the hallway wishing you a Happy Birthday can mean the world to them." Stacy S., Computer Lab Aide.
Include Kindness in the School Code of Conduct
If your school doesn't already include kindness in the code of conduct, this is a great place to start. Add language centered around kindness, inclusion, and harmony to your school's code of conduct to lay the foundation for a positive culture.
Teaching Kindness by Example
Did you know that we are inherently wired to be kind? Sometimes these kindness muscles can get turned off by daily stressors or not utilizing the muscle enough. The good news is that these "muscles" can be strengthened!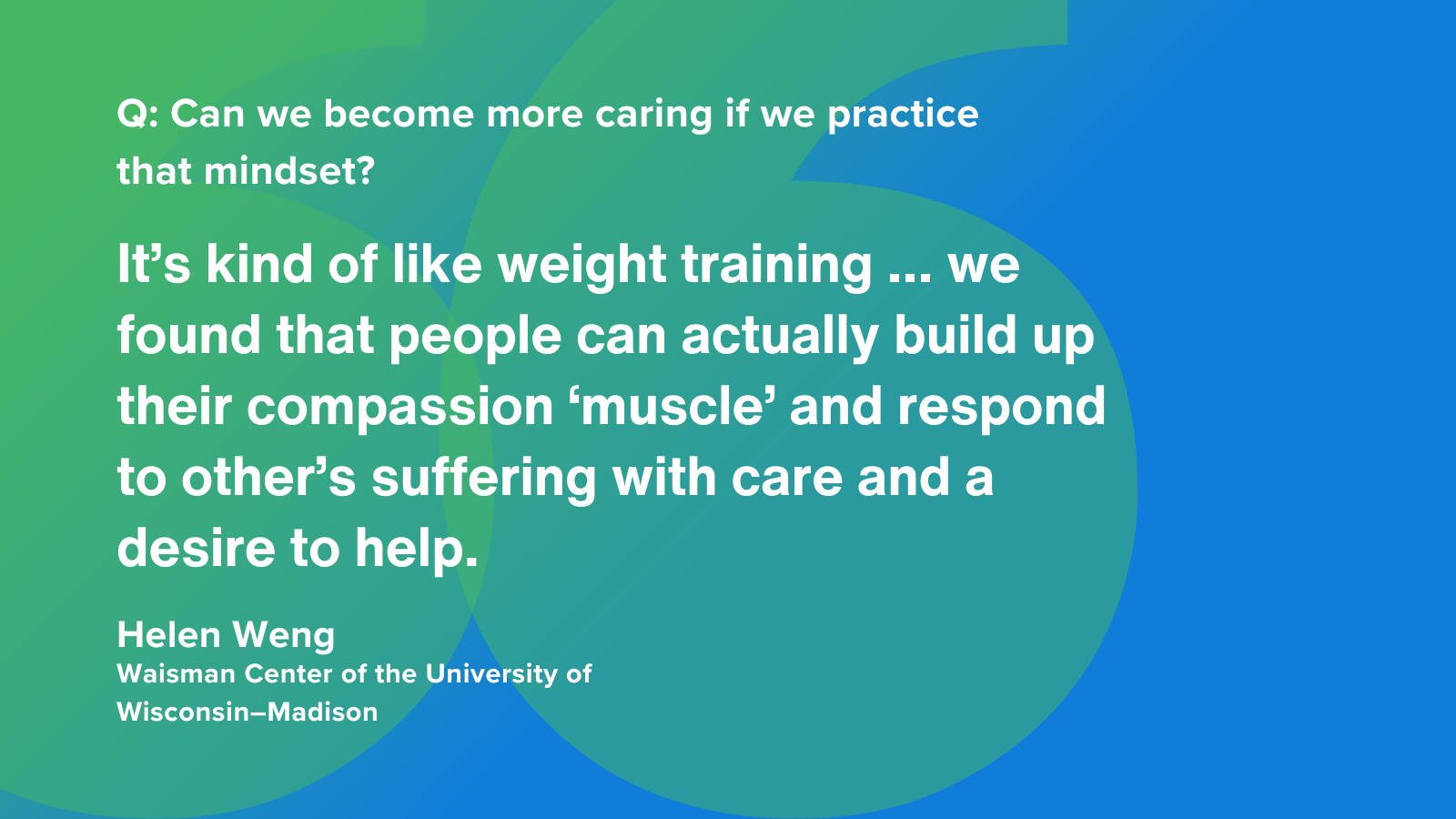 The Center for Investigating Healthy Minds at the Waisman Center of the University of Wisconsin–Madison asked the question: Can we become more caring if we practice that mindset? The answer is yes!

"It's kind of like weight training... We found that people can actually build up their compassion 'muscle' and respond to others' suffering with care and a desire to help" says Helen Weng from the Waisman Center of the University of Wisconsin–Madison.

One of the ways we can do this is by leading by example. Model positive, kind behavior and you'll see the effect spread to the entire student body!
Including SEL Classes in Your Curriculum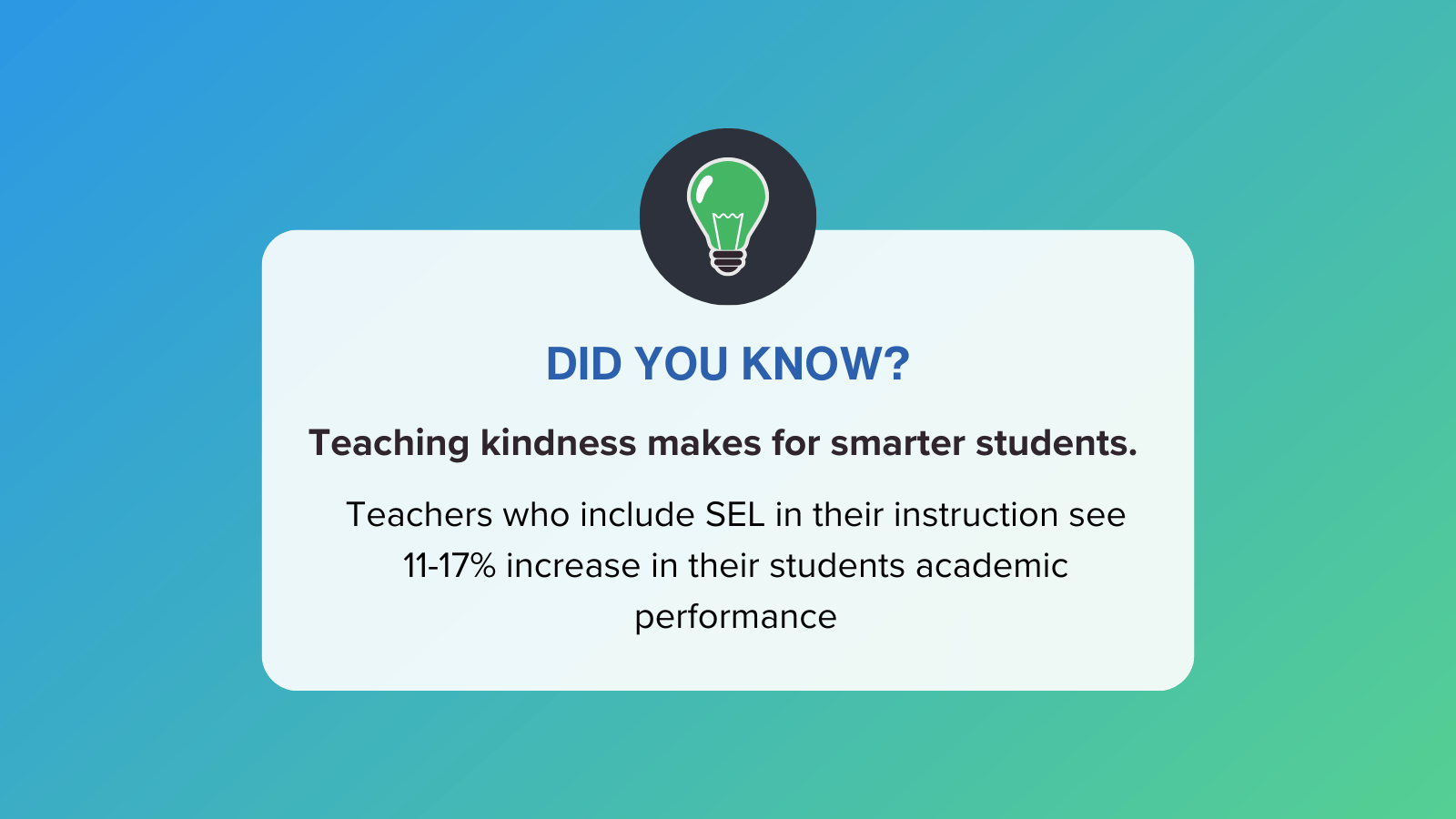 Another way to improve a positive culture in your school (and increase academic success) is by teaching social and emotional learning (SEL) in your classroom. Teachers who included SEL in their instruction saw an 11-17% increase in their student's academic performance.

Turns out that kinder students are smarter students!
Kindness Clubs
Make kindness fun by starting a kindness club at your school! Many of the schools surveyed in the Rise Vision kindness survey said that they had a variety of clubs used to promote kindness.

Starting a kindness club in your school doesn't have to be a cumbersome extra task. Non-profit organizations like The Random Acts of Kindness Foundation have tons of free resources available for all grade levels.
Display Student-made Kindness Posters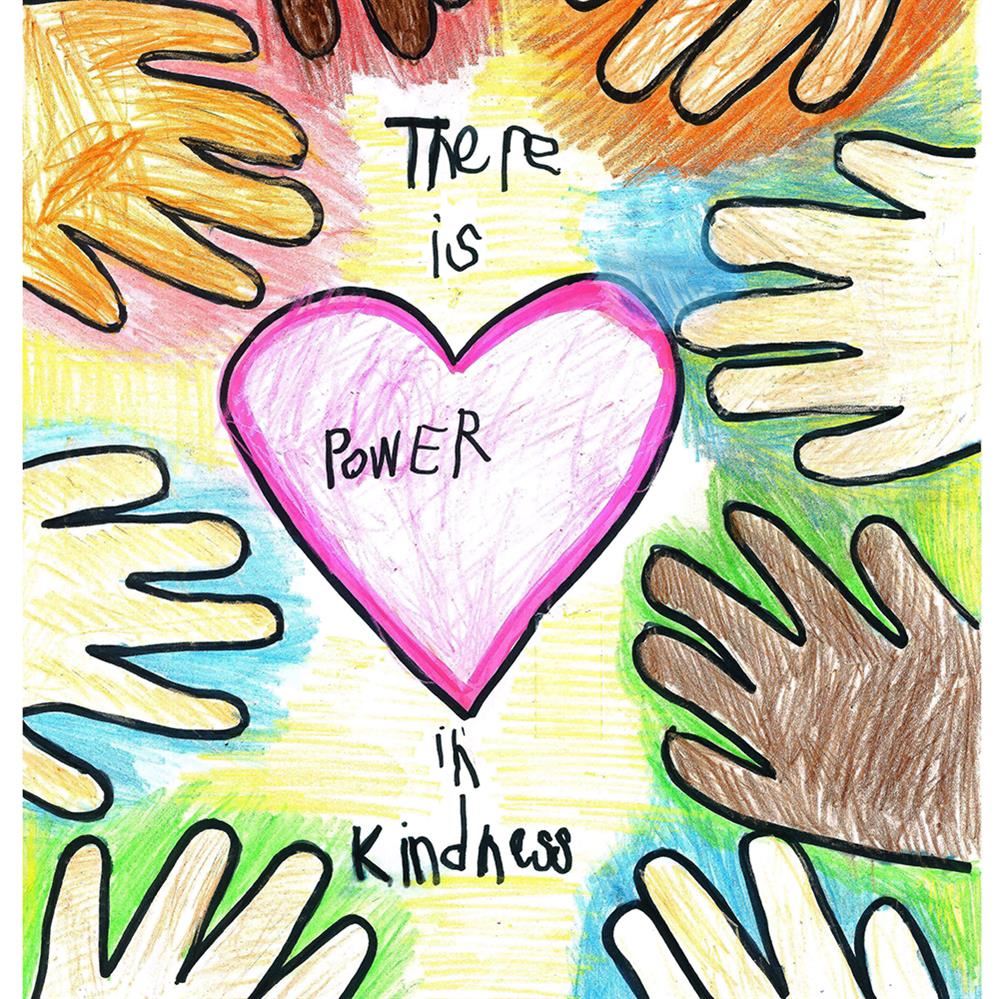 Kindness content doesn't have to be complicated or come from only one source. An easy way to get your students involved is by displaying student-made kindness posters and content. In fact, sharing their work is a great way to get students more engaged and get them excited to participate.

"The students that created the slides have a great deal of pride in knowing that they encourage others to share kindness with their peers and school staff." - Joyanne Herdman from Lithia Springs Elementary.
Post Information on Bulletin Boards
Not all of your school's kindness displays need to be digital. A great way to keep the positive energy flowing and at the forefront of students' minds is by posting information or posters on bulletin boards in hallways, common areas, and classrooms.

While having rotating digital signage is a great way to keep content fresh and prevent inattentional blindness, having strategic posters and signage visible is a great way to keep morale up.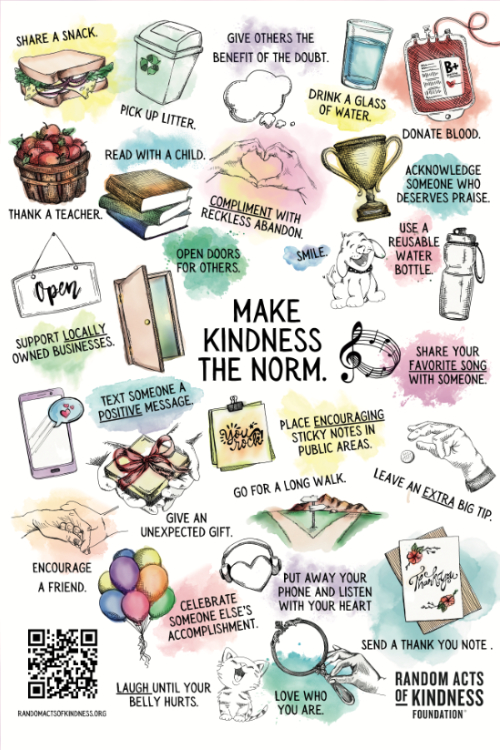 Looking for some free kindness posters? Check out these resources:
Hosting Events Throughout the School Year
In combination with promoting kindness events on your digital or paper displays, hosting events throughout the school year is a great way to spread kindness in your school. There are countless events and special days related to kindness, inclusivity, anti-bullying, and general positivity that are great to acknowledge in the school setting.

Here are some kindness event ideas for your school to celebrate:
Random Acts of Kindness Day (February)
International Friendship Day (July)
National Stop Bullying Day (October)
Assemblies About Kindness & SEL
Assemblies are a crucial part of the school culture and have several benefits. Large gatherings (like assemblies at school) are a great way for students to learn how to act when in a group of people. Students learn what's appropriate behavior for being a spectator by developing patience, self-control, and respect for others.

Use assemblies as a time to teach about kindness and SEL with faculty presentations, guest speakers, or a fun, interactive performance by a kindness organization.
Celebrate & Recognize Student Success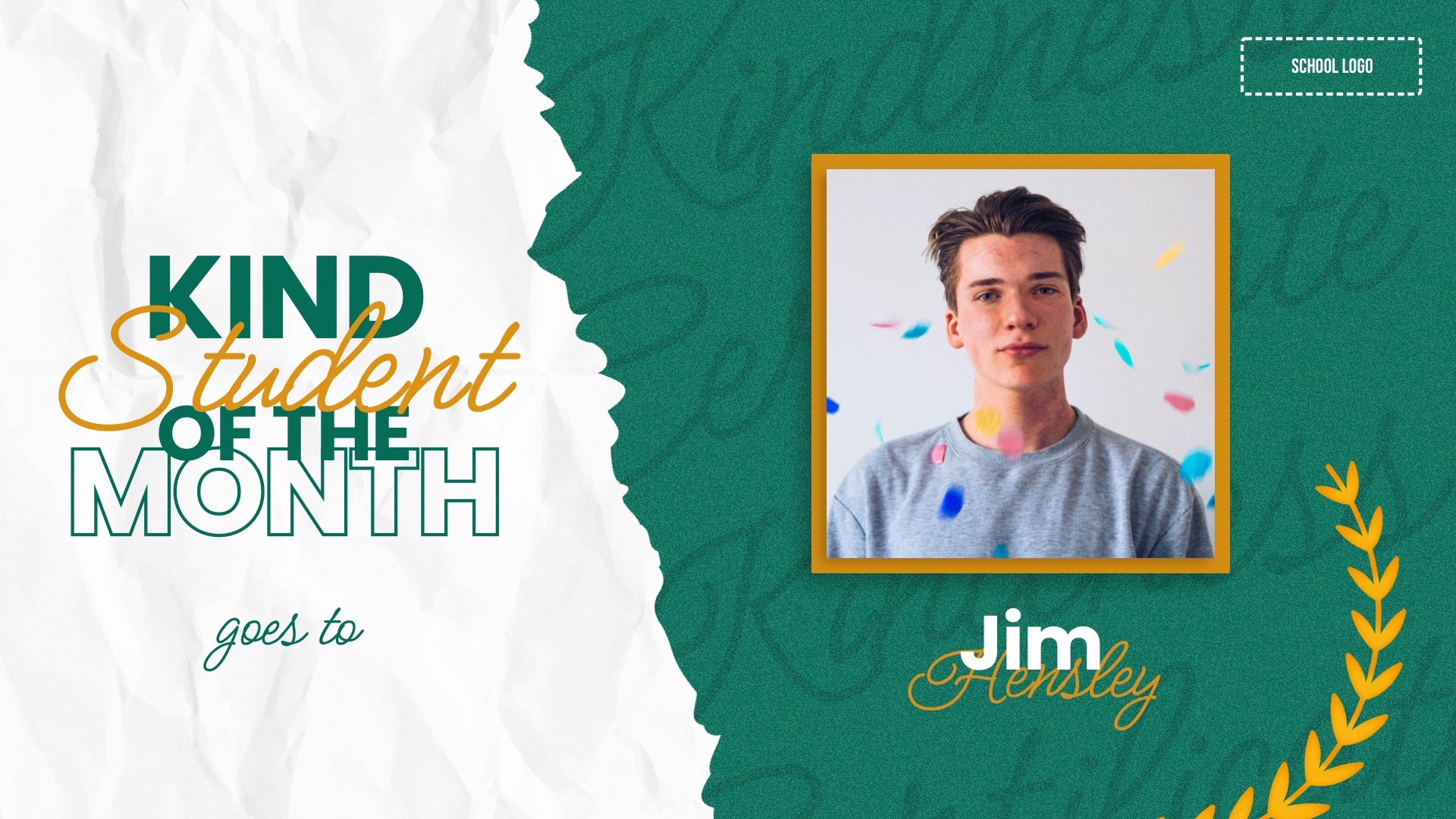 Celebrating student success is part of creating a positive culture for students. Celebrating their successes is an incredible way to nourish their growth and development, propel students forward on their learning journey, and keep them motivated. When students feel supported, it leads them to continue working towards their goals.

This celebration and recognition don't have to be limited to academics either. While your school might already have a recognition system for academics and athletics, consider adding a celebration for kindness or other effort-based categories that often go unnoticed. This is also a great way to shine a spotlight on students for achievements that aren't based on their grades or athletic ability.

One of our favorite ways to do this - and a popular suggestion from survey respondents - is the Student of the Month for Kindness template.
Encouraging Mindfulness
Mindfulness isn't just a buzzword. In today's busy world, staff and students are under pressure from a variety of sources. Engaging in mindfulness, which is the practice of focusing your awareness on the present moment and noticing what you're experiencing without judgment and with compassion, has many benefits. The benefits of mindfulness can include:
Increased concentration and engagement

Better decision-making skills

Improved attention span, focus, compassion, and self-esteem
Get double the impact by promoting mindfulness in your school and on your school's displays to increase mindfulness, but also promote a more kind and positive school environment.

Celebrate the mornings in a healthy way and set students up for success with mindful mornings and other mindfulness practices from resources like CASEL.
Play Kindness Bingo
Make kindness fun by making being kind into a game. The Random Acts of Kindness Foundation has Kindness Bingo which is a great all-ages way to encourage students to participate in spreading kindness and positivity.

Your school can make the prize anything you want, from coupons to your school store to age-appropriate prizes to recognition and a call out on your digital display.
Kindness Awards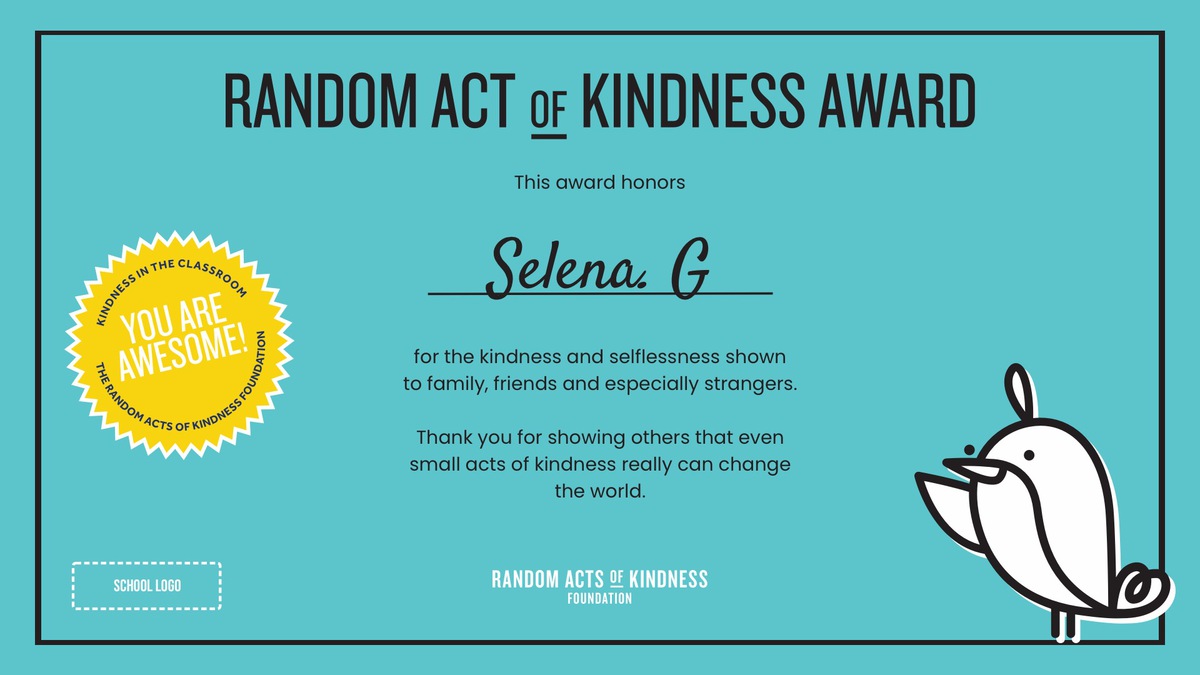 Another method of recognizing and encouraging students to be kind is by giving kindness awards. Many of the kindness survey respondents mentioned they had a variety of awards that were handed out to students when teachers or staff noticed them doing an act of kindness.

These little reminders of acknowledgment are collected by students and cashed in for prizes.

A little recognition goes a long way. Looking for a template or award idea? Check out the kindness award certificate from The Random Acts of Kindness Foundation.
Leaving Positive Notes on Students' Lockers
While public recognition is great for some students, others may prefer a quiet reminder that they're doing a great job. Respondents of the kindness survey also mentioned putting notes on students' lockers to recognize their kindness, that they are doing a great job, or to remind them to be kind to themselves.

For older grade students, a positive note on their locker might be just the ticket. For younger kids, consider age-appropriate stickers.
Participating in the Week of Kindness
Lastly, an amazing way to spread kindness and create a positive school culture is by participating in the Week of Kindness. Random Acts of Kindness Week is celebrated every year from February 16 through 20.
To participate in this kindness event, choose from any of the 50+ activities and start spreading kindness. Even better, choose seven activities and complete one every day of the week!
Digital Signage is a Great Way to Promote Kindness in Schools
Regardless of how your school decides to promote kindness, through digital signage or not, creating a positive school culture is important.

If you're interested in how you can make an impact with digital signage in your school, get in touch with us at Rise Vision.