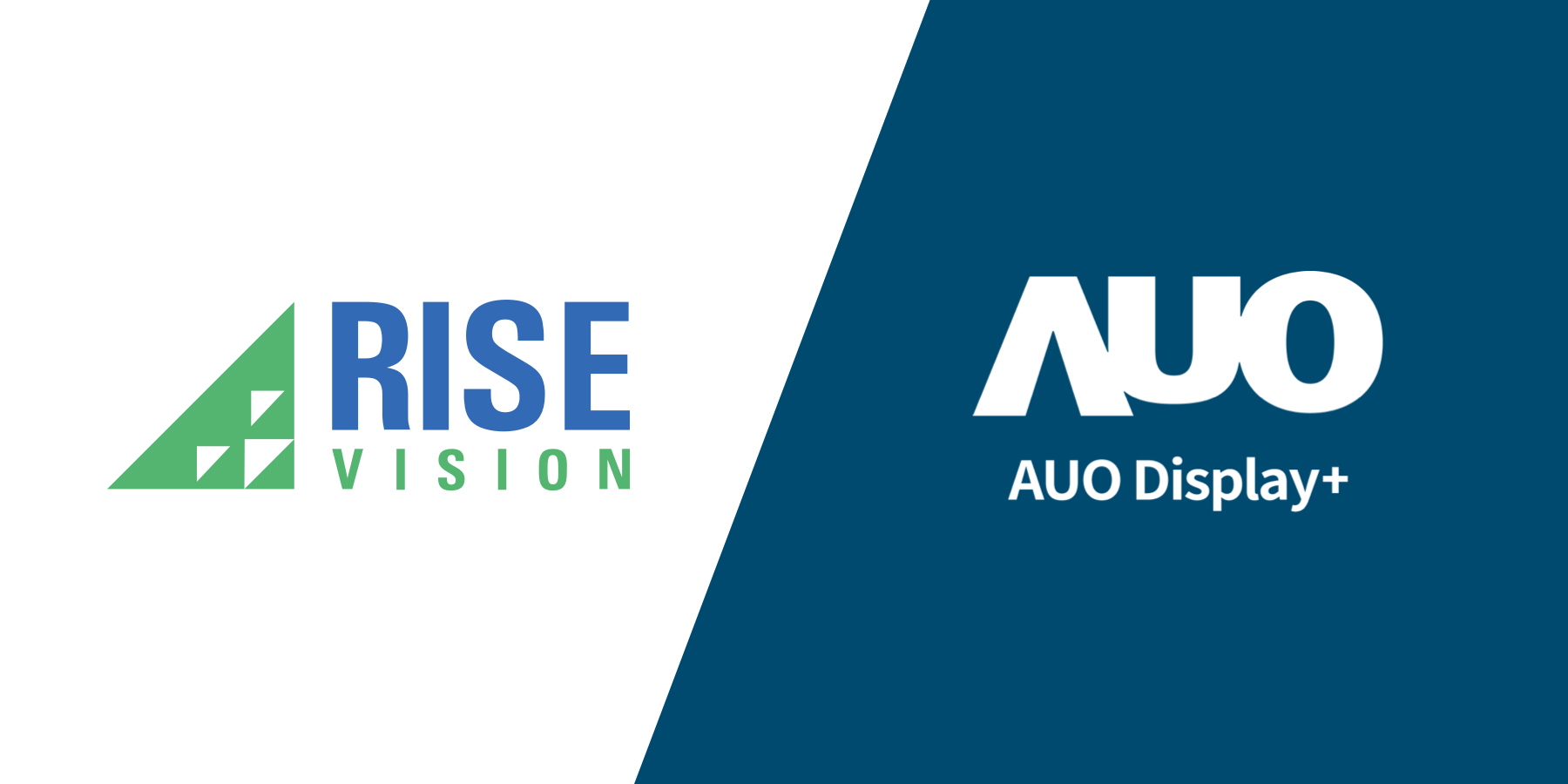 We're thrilled to announce that we're joining the AUO Display Plus family, a leading provider of commercial displays and education solutions.
Partnering with AUO Display Plus will help us accelerate our mission of helping organizations improve their communication using digital signage.
Rise Vision will continue to operate as you've come to expect, easy to use software, new templates added each week to save you hours of content creation time, amazing customer service that replies within one business hour, and simple, affordable pricing. In short, there will be no significant changes to what you've come to love and expect from us. The acquisition will, however, provide us with an opportunity to expand the depth of solutions we can provide you in the future.
We're excited to start this new chapter in our long history and look forward to sharing it with our amazing community of users, partners, and vendors. If you have any questions please contact us.